Remembering Patagonia Employee Brian Fritz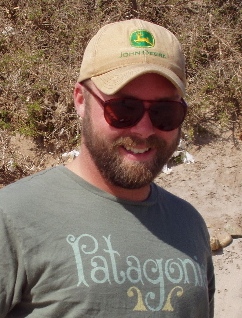 Update: A memorial paddle-out will take place on February 3 at 8am in front of Zuma Beach Lifeguard Tower 9. All are welcome. Please continue reading for details.
It is with a heavy heart that we inform you of another passing in the Patagonia family. Brian Fritz, a long-time Patagonia employee and manager of our San Francisco Store passed away on Tuesday, December 24th.
During his five years with Patagonia, Brian worked in both the Retail Stores as well as the Ventura office, and everyone who had the privilege of knowing him could not help but be captivated by how much he loved this company and working with the people here.
Sean Carter, Patagonia Pasadena's Assistant Manager, wrote the following tribute to his friend:
Brian Fritz was one of my best friends, my mentor, and my surfing partner for the past five years. He was one of those special people that you perhaps meet a few times in life. He had a personality and charisma that was infectious and touched many people. His impact both within Patagonia and without is beyond measure. For those that maybe only knew Brian as a colleague, I wanted to share a little bit about his life.
Brian was a true leader, an innovator, and someone who always seemed tohave his finger on the pulse of everything. When I first met him in2002, he was living in the gritty industrial area south of downtown LosAngeles in a warehouse that he and a few friends had converted into anart gallery, workspace, kitchen, and living quarters. The gallery wasknown as the "Treehouse" and it was well ahead of its time, as thework/live phenomenon hadn't quite caught on in mainstream Los Angelesculture.

"Fritz," as Brian preferred to be called by his friends was a painter,having studied the medium at prestigious art schools in Chicago and SanFrancisco. He was also a fairly experienced carpenter, having builthouses for a year or two on the central coast of California. Hisartwork was usually graphic, large-scale, and was often a juxtapositionof pop culture, the natural world, and environmental ethics.

Hailing from Chicago and living for some time in San Francisco, Brianwas well-versed and very much an active player of contemporary urbanculture. From street art, to skateboarding, to the bicycle messengerscene, Brian took part in all of it with some level of expertise. Buthis interests didn't stop there. Fritz also loved the outdoors and hislife seemed to oscillate between the extremes of the ultra-urbanmetropolis and a lonely mountain peak or beach.

Like many people who end up in Southern California from various partsof the country, Brian took up surfing. Unlike most people, he stuckwith it. When we first started surfing together after a week or two offriendship, Fritz was riding a beat up old board he called "Spiffy." Ashis surfing progressed through our daily dawn patrols, he startedriding newer, better surfboards that always seemed to end up withnicknames. "Lone Star" was his faithful Patagonia Rocket Sled that herode with gusto in the dumping beachbreak at Zuma.

The highlight of Brian's surfing life came last year when we made atrip to the Seven Sisters area of Baja California. The trip wasperfectly timed to coincide with a large Northwest swell. Brian scoredthe waves of his life on a beautiful 10-foot longboard heaffectionately called "The Sidewalk." We made the same trip again justthis past October. The waves were great but not quite as perfect as thelast time.

Brian's love for the ocean was equaled by his love of the mountains,and when the warehouse lifestyle became stale, Brian opted for a littlecoach house nestled high in the Santa Monica mountains above TopangaCanyon, one step closer to his goal of living in a small mountain townin Wyoming or Montana. He also made regular camping and backpackingtrips to the Sierras or Joshua Tree National Park to get away from itall. Having the pleasure of accompanying Brian on many of these tripsover the past five years, I also got to know his quirky, comic side.From his total abhorrence of moustaches and pug dogs to his absolutelove for Peet's coffee and Americana Music, there was never a dullmoment with Fritz.

Brian was truly a unique individual with a heart of gold. He will be dearly missed.
Brian Fritz Memorial Surf Session
When: Sunday February 3rd, 2008; 8am
Where: Zuma Beach, Malibu, California Lifeguard Tower 9
Why: Pay tribute and remember the life of our friend, mentor, and colleague, Brian Fritz. Zuma Beach was Brian's favorite place to surf.
What: Assemble in parking lot at 8am. Share coffee, light breakfast. Assemble on the beach at 9am to remember Brian through speeches about Brian's life given by friends and colleagues. Following this informal ceremony those that would like to can paddle out, form a ceremonial circle in the water and observe a few moments of silence to remember Brian. We will then surf a few waves in honor of our friend.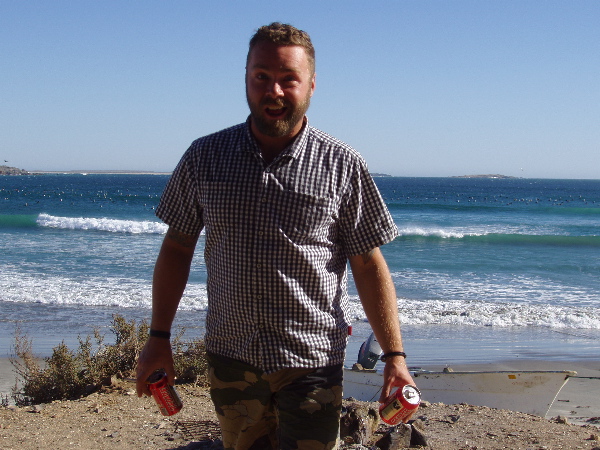 Happy hour in Baja. Photo: Sean Carter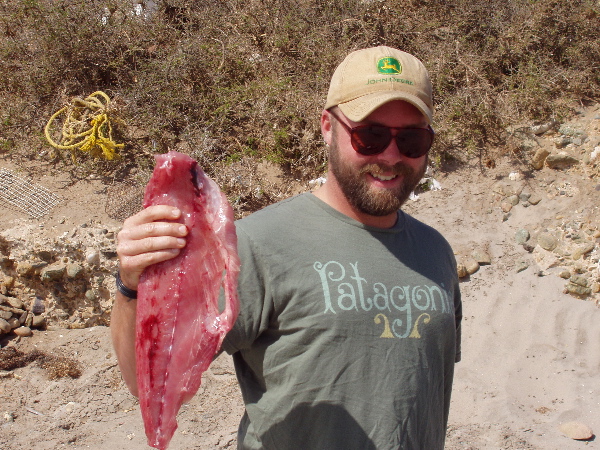 Fresh caught dinner, Baja. Photo: Sean Carter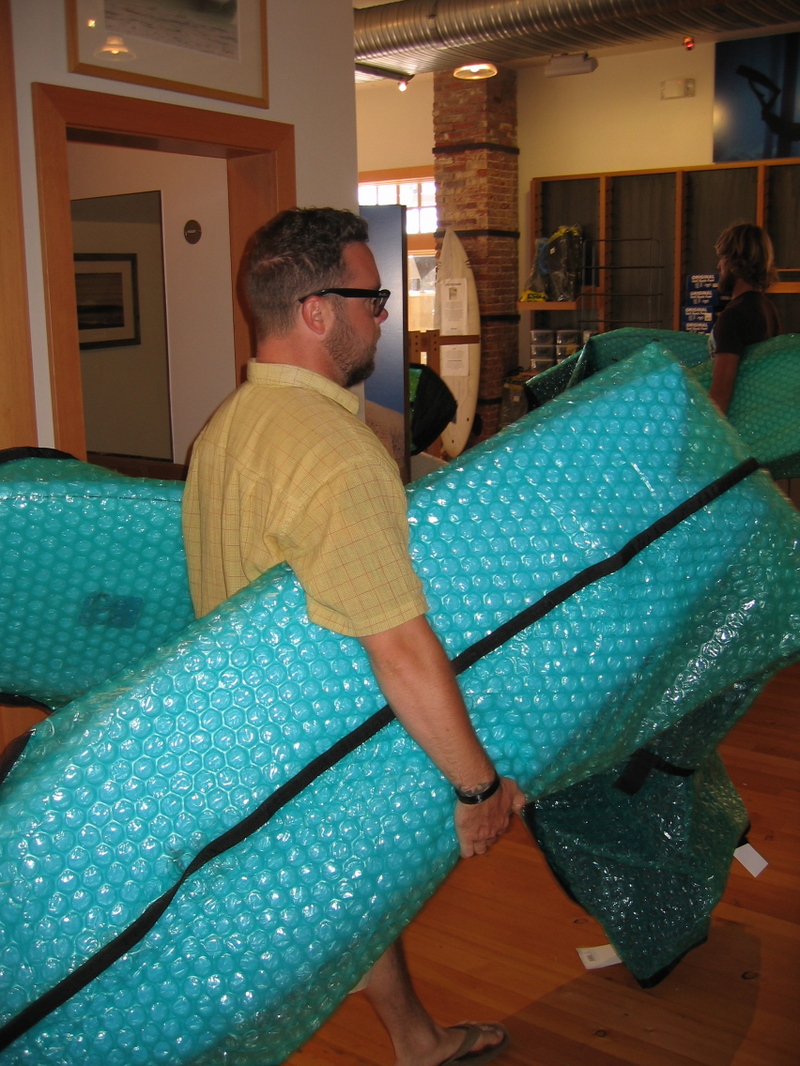 Unloading FCD boards for the Cardiff grand opening. Photo: Devon Howard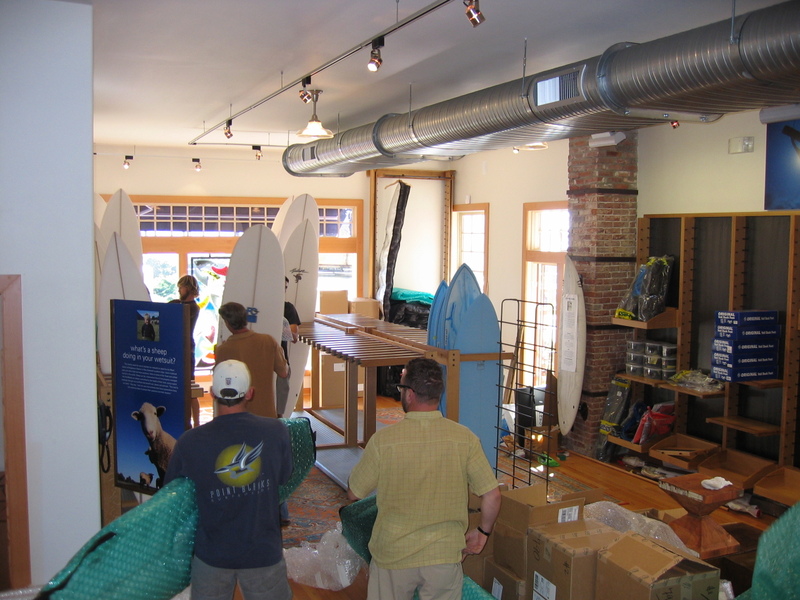 Prepping Cardiff. Photo: Devon Howard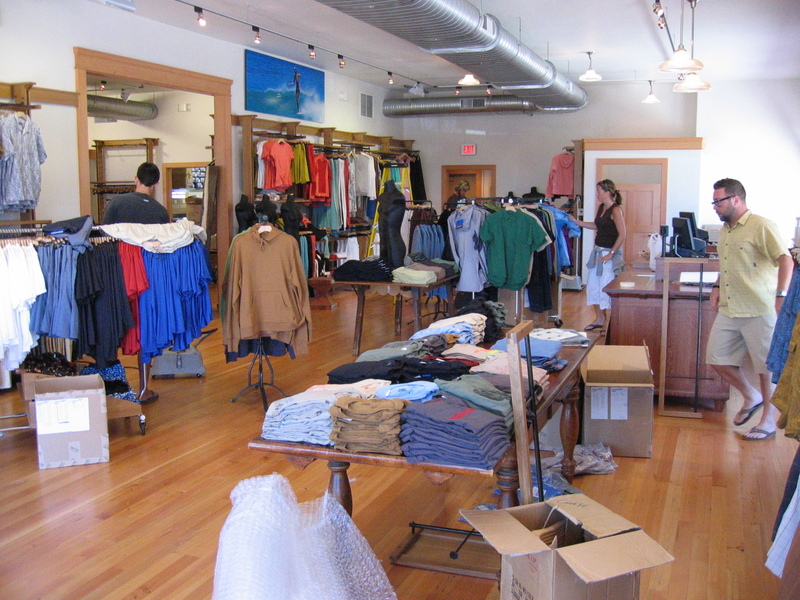 Cardiff coming together, thanks to the help of Fritz and many others. Photo: Devon Howard