A Weekend In Baja with Save the Waves Coalition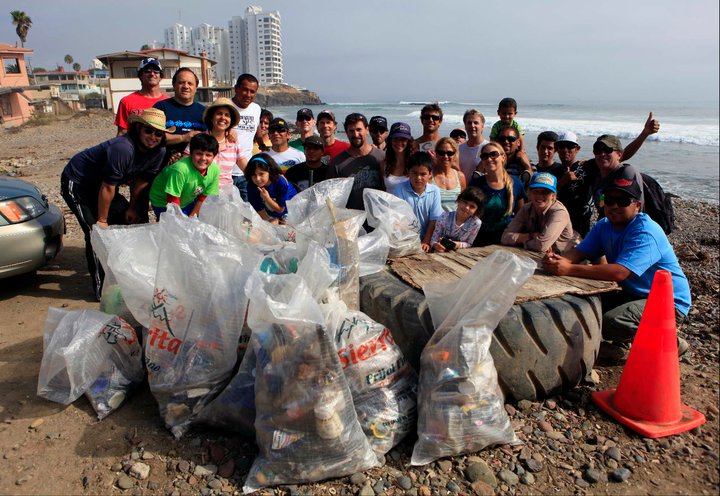 It had been over five years since I was in Baja, experiencing its vast coastlines, colorful culture and fine tequila as part of the "Bend To Baja" crew; and what a great way to reunite with Baja than a perfect, sunny swell-filled weekend with the Save The Waves Coalition, a global nonprofit organization whose mission is to protect and preserve the coastal environment, with an emphasis on the surf zone.
Editor's note: Patagonia surf ambassador and Hale'iwa store employee, Crystal Thornburg-Homcy, returns to the Cleanest Line with a story about a trip she took this summer with fellow ambassador Liz Clark.
I brought along my longboard, 6'6" single-fin, bodysurf fins and rounded up, like-minded friends Liz Clark and Jon Swift for the trip. My goal was to discover more about what Save The Waves has accomplished this past year and what was in the works for the near future.
[Northern Baja local surfers join our crew for the beach clean-up. All photos by by Crystal Thornburg-Homcy and Save The Waves Coalition]
We arrived in the late afternoon to a fun-size swell with little wind, and no one out. Our crew rushed into the ocean to wash away the border crossing and enjoy a flamingo-colored sunset.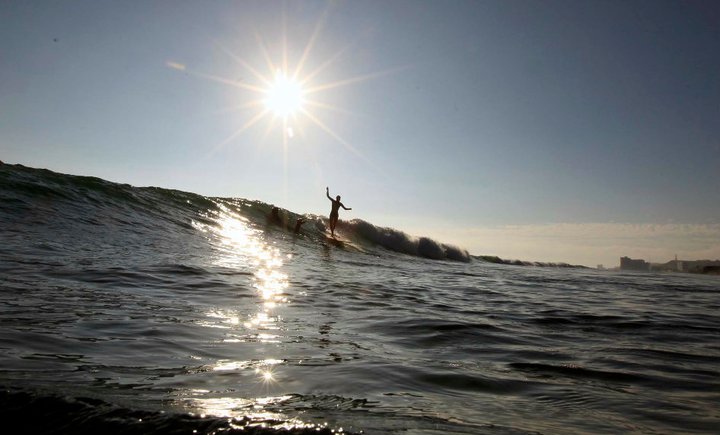 [Crystal Thornburg-Homcy, loving the long, right point break]
While in the line-up, Dean LaTourrette, Executive Director of Save The Waves Coalition, talked about the organization's latest program called The World Surfing Reserves which strives to protect and preserve surf spots by emphasizing their environmental, social, cultural and economic value. Malibu was recently named the world's first World Surfing Reserve. This designation is endorsed by the California Coastal Commission, Los Angeles County and the City of Malibu, as well as local nonprofits Save The Waves Coalition, Surfrider Foundation West LA/Malibu, Santa Monica Baykeeper and Heal the Bay, among others.
Just down the road we visited a popular local surf break called K-38, located just 45 minutes south of the border. However, we weren't there to surf. Instead, we were there to join forces with the local surfing crew and environmental activist Margarita Diaz to clean the heavily polluted stream and beach.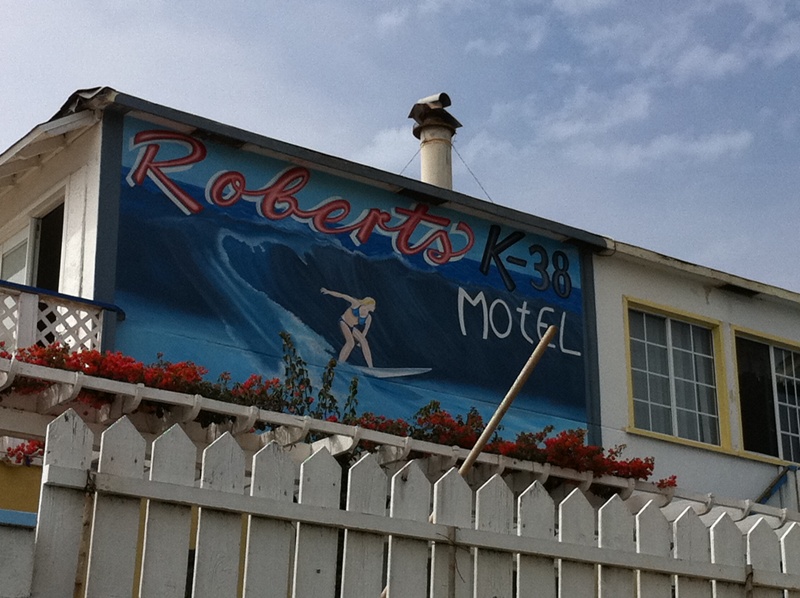 [K-38 Motel]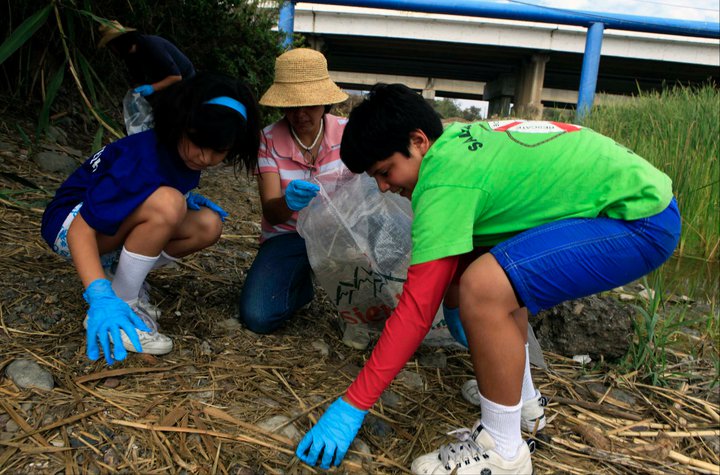 [Margarita with her children cleaning the beach]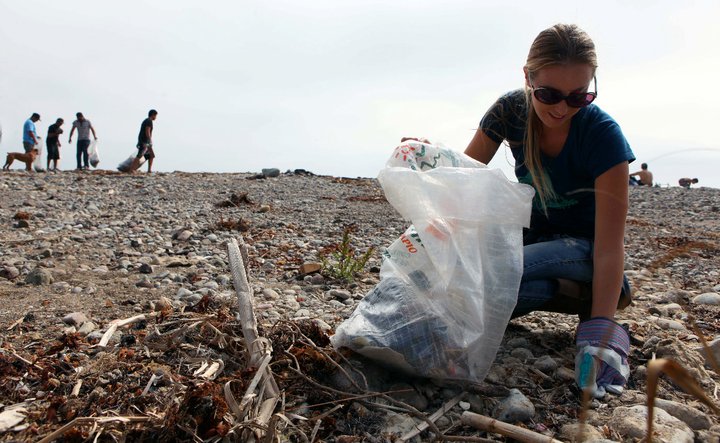 [Crystal scours the shoreline.]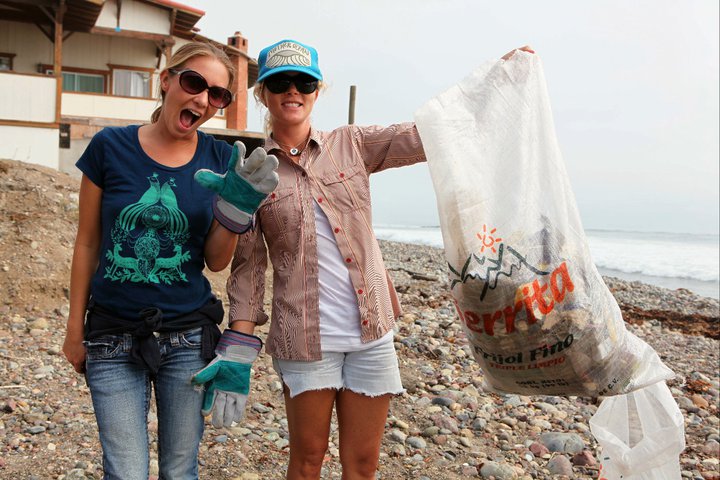 [Crystal and Liz Clark who was taking a break from her time aboard Swell.]
Liz explained, that Margarita helped found Proyecto Fronterizo de Educacion Ambiental in northern Baja almost 20 years ago. She developed a concern for the natural world as a young girl growing up in Acapulco, where urbanization and development, to meet the demands of tourism, were quick to pollute, pave and ignore the adverse environmental effects they created. Her father had explained that their local beaches had been named for the ways that the sea turtles had used them, like "the basking beach". Sadly, Margarita never saw turtles on those beaches. Now, married with two lovely children, she has another good reason to strive to protect the coast: her kids love the beach.
"For twenty years," she told Liz, "I've been telling people the same thing (about protecting the beaches). Finally, people are starting to listen." She smiled and went on. "In 2000, we had 15 people turn out for our beach clean-up. A few months ago, more than 3,200 people showed up from Tijuana, Rosarito, Ensenada and Tecate.
Young people are getting involved," she continued, and told Liz a story that had touched her. A five-year-old from Tijuana had made it to the beach for the first time in his life for one of Proyecto Fronterizo's beach clean-ups. Wading in the waves, he looked at her and asked, "Is that water out there the same water that is touching my feet?"
It was amazing to see the amounts of plastics, bottles, fishing lines and cans, and to think that all of it would have end up in the ocean among all the sea creatures. Being part of the beach clean-up with only a couple dozen people was a reminder that it really doesn't take an army to make a big difference — even an individual can have a large impact.
For a look at Margarita's group, check out Proyecto Fronterizo de Educacion Ambiental.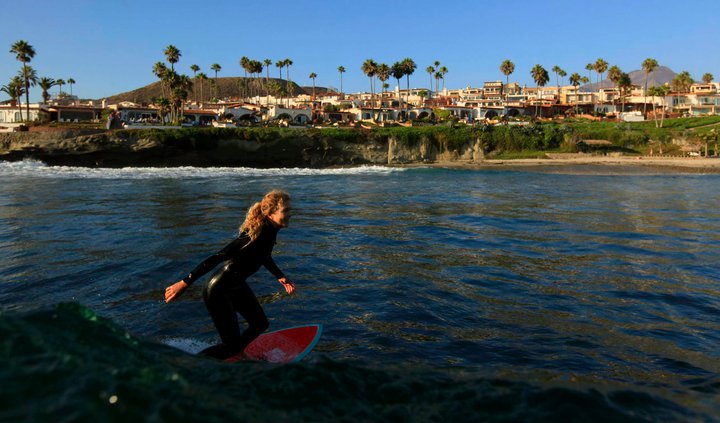 [Liz Clark, bottom turn at sunset.]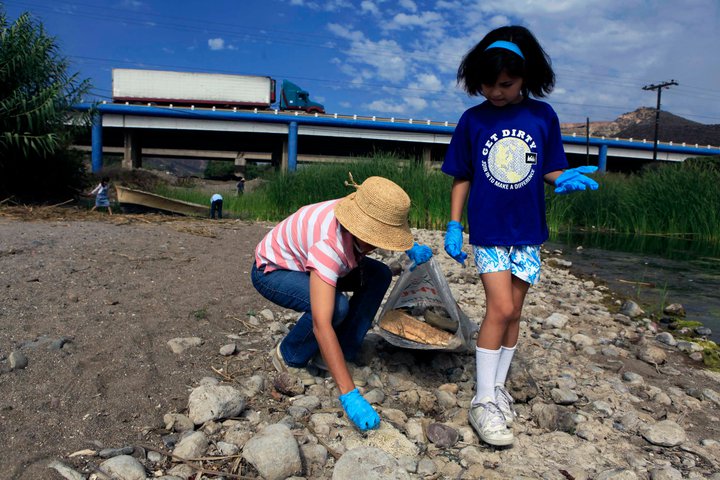 [Margarita with her daughter cleaning K-38.]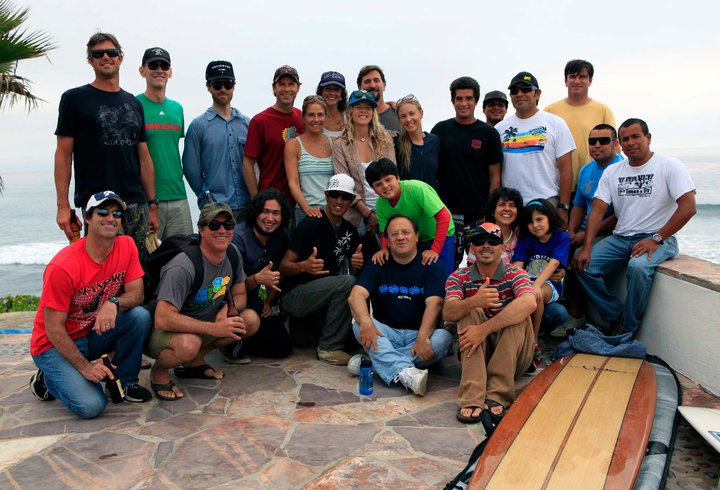 [Our group of volunteers.]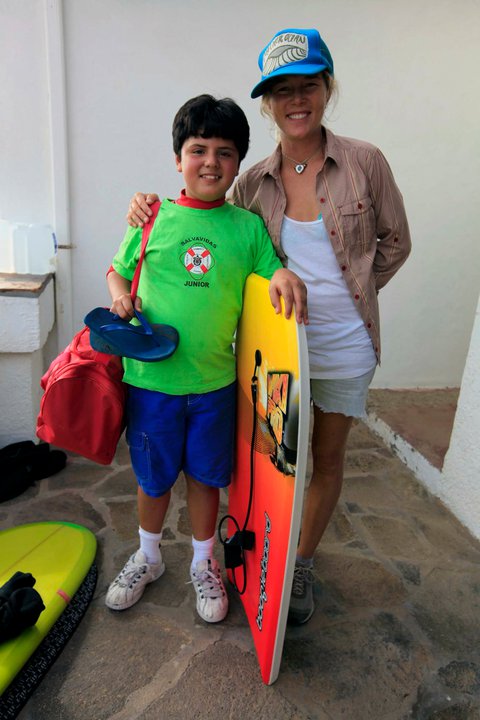 [Liz Clark, with Margarita's son.]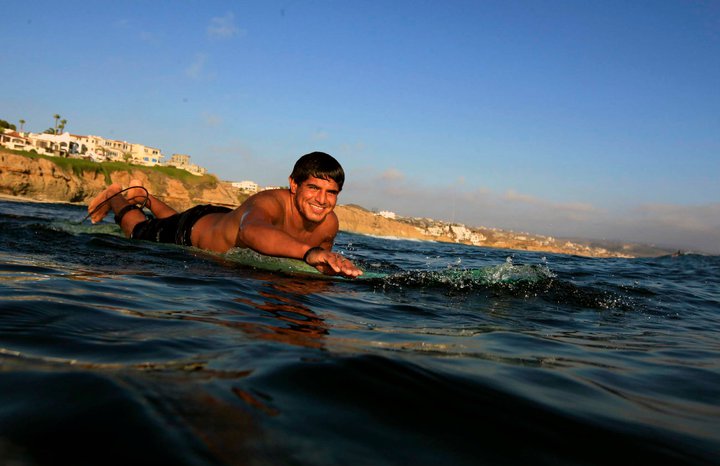 [Local surfer enjoying the ocean.]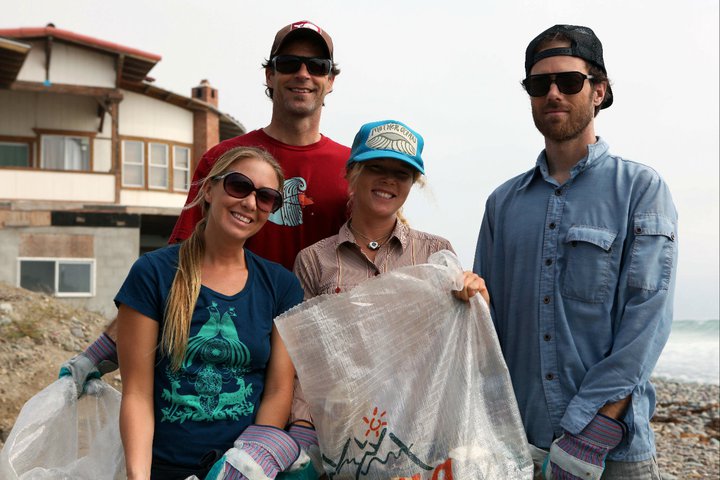 [Beach cleaners Crystal Thornburg-Homcy, Dean LaTourrette, Liz Clark and Jon Swift.]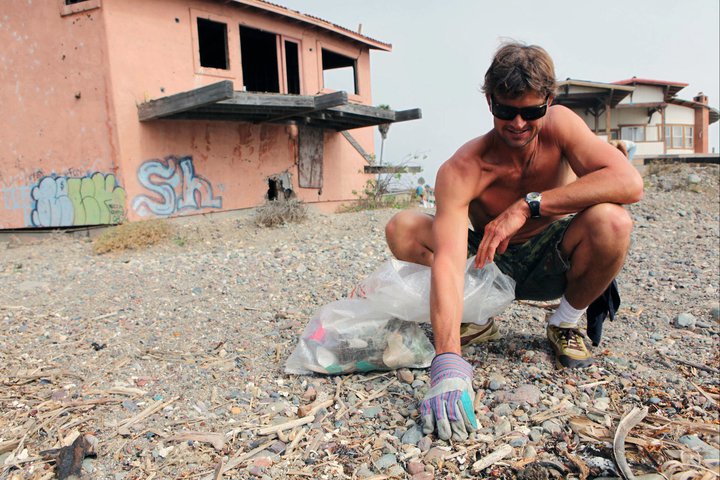 [Save The Waves' Board Secretary, Ryan Seelbach.]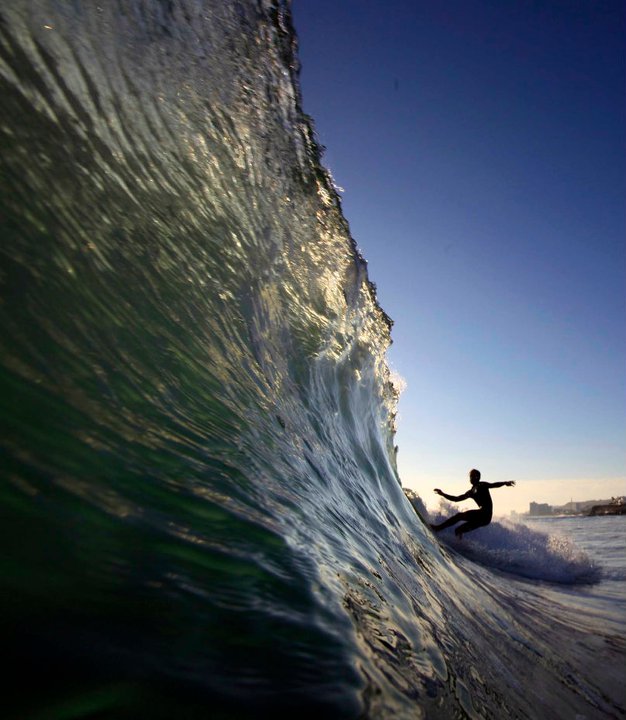 [Jon Swift, showing us how it's done.]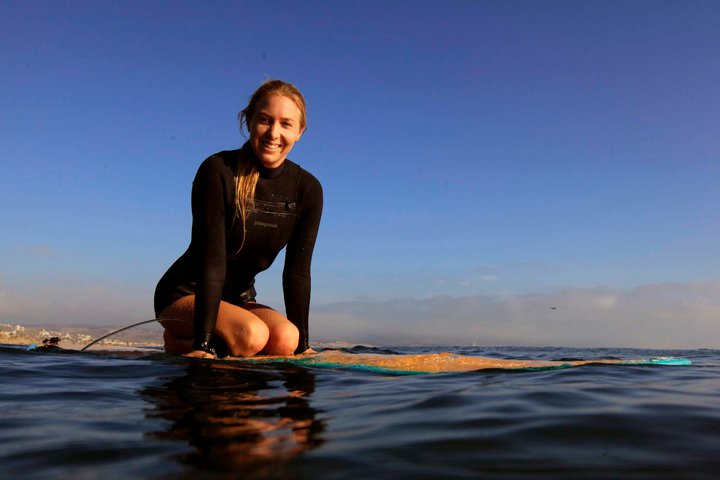 [Crystal Thornburg-Homcy, enjoying her new Patagonia woman's spring suit.]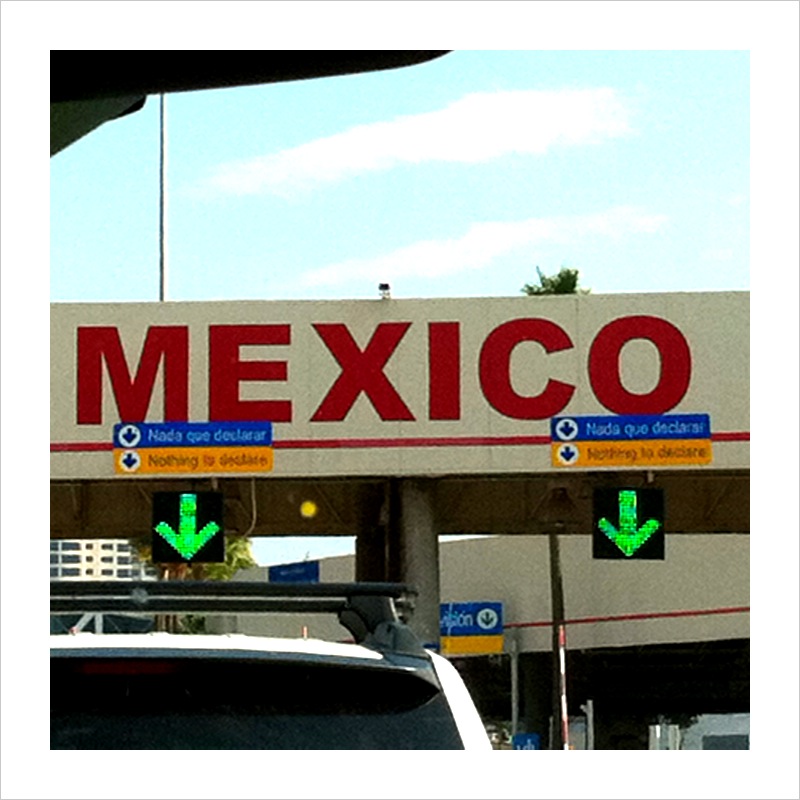 [¡Hola Mexico!]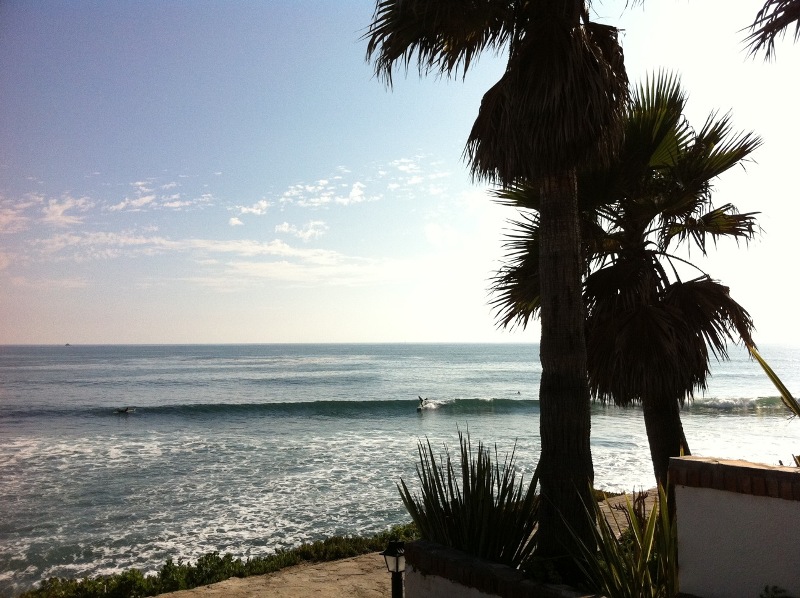 [Fun surf all weekend.]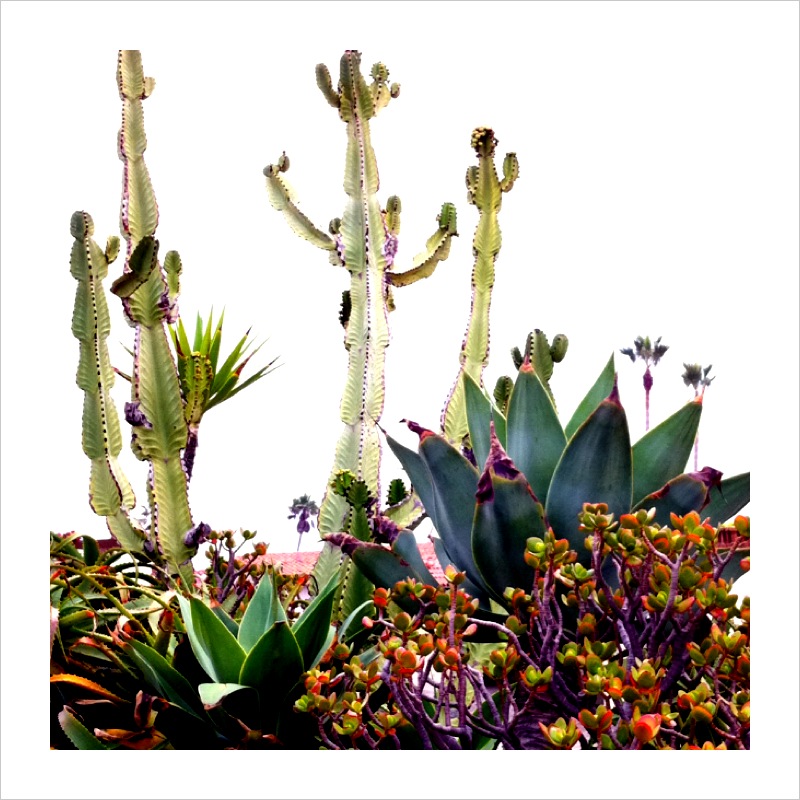 [Local Greenery]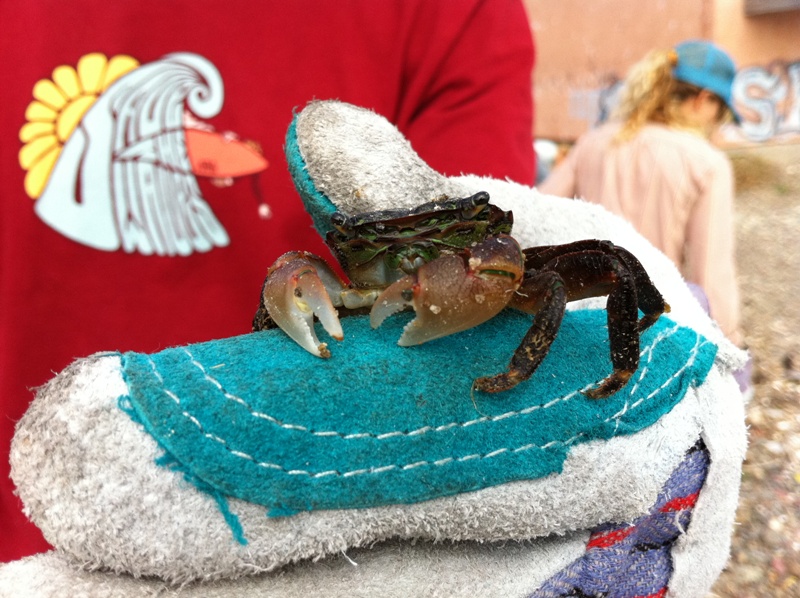 [Beach friend.]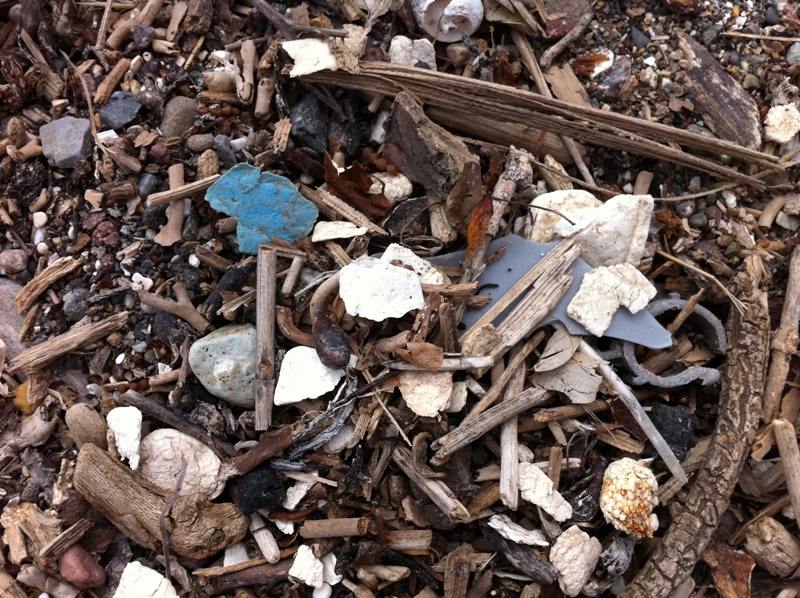 [Too much plastic.]
For more from Crystal, head over to the Tin Shed and check out her video Kapolioka'ehukai about restoring the late Rell Sunn's outrigger canoe.