Action Alert: Help Strengthen Ocean Fisheries Management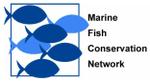 Back in May, I had the honor of attending Patagonia's Tools for Grassroots Activists Conference. One of the attendees, Sera Harold from the Marine Fish Conservation Network, sent along the following action alert. It's relevant to our recent Oceans as Wilderness campaign, and serves as a good reminder that our work to protect the world's oceans is far from over. From Sera:
According to two blue-ribbon commissions, America's oceans are in trouble. The commissions called for greater care in managing our oceans and greater involvement of American citizens in decision-making. Instead of following that lead, however, the National Marine Fisheries Service is proposing to weaken the nation's bedrock environmental review and public participation law in fisheries management. The proposal opens the door for fishery managers to skip environmental review altogether and severely curtail the public's right to have a say in how our oceans are managed. Take a moment to tell the fisheries service to throw its proposal overboard!
Visit the Marine Fish Conservation Network to Take Action on behalf of America's oceans. Comments are due by 5 pm, EST on August 12, 2008.
If you prefer to write your own letter, please email it to NEPAprocedures@noaa.gov with the subject line: MSA Environmental Review Procedures.