An Interview with Photographer Ben Moon
Emily Nuchols
/
Apr 26, 2012
/
2 Min Read
/
Climbing
Chances are if you've perused the Patagonia website or catalog, you've caught sight of a few of Ben Moon's images. From surfing and climbing to capturing the music scene, the self-taught Moon took the photography scene by storm more than a decade ago.
Moon's work will be featured this weekend at the 5Point Film Festival in Carbondale, Colorado. I caught up with Moon in between travels at his home-base in Portland, Oregon and asked him a few questions.
Emily: What did you have for breakfast this morning?
Ben: I love to eat, so breakfast is a great excuse to get rolling on that early in the day. While I'm home, I usually make a green juice first thing in the morning with kale, an apple, a lemon, and fresh ginger. I'm not into big meals because I can't be productive during a food coma, so a "second" breakfast follows soon after, along with yerba maté to keep the day moving.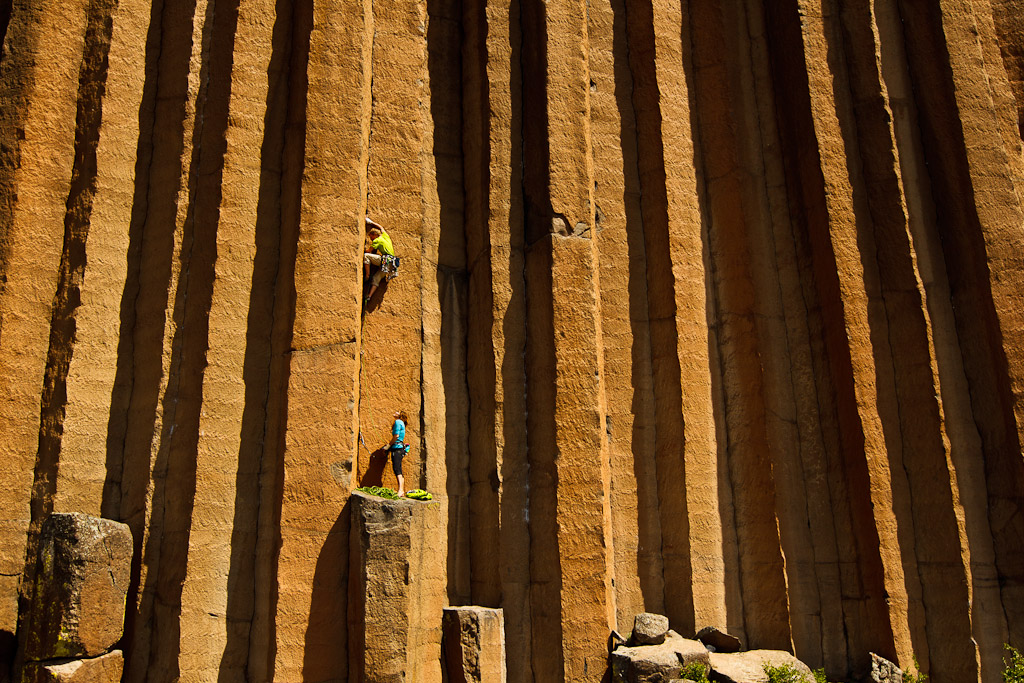 Drew Peterson climbing JR Token at Trout Creek, a basalt crack climbing area in Central Oregon. Adrien Erlandson is belaying. Photo © Ben Moon
To check out more of Moon's photos, visit his website benmoon.com.
The 5Point Film Festival starts today and runs through April 29 in Carbondale, Colorado. Check out the official trailer:
Browse the festival program: