Backyard Corridors: What Animals Do You No Longer See in Your Area?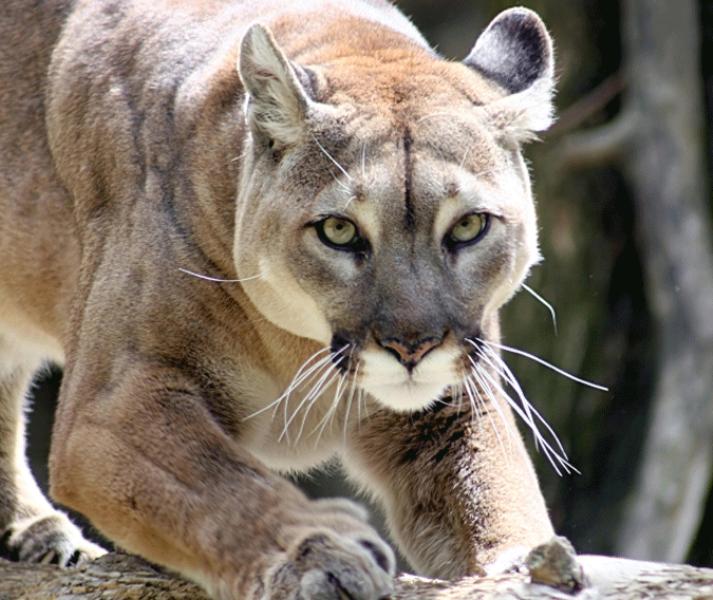 A while back, one of the local news outlets ran a story: "Dad Jumps Between Mountain Lion, Son." The story was picked up by CNN and went national in just under 24 hours.
In that story we were introduced to a man who had recently moved his family to northwestern Nevada and purchased a home on the raw edge of a rapidly expanding town near some sizable – but diminishing – pieces of mountain lion habitat. We learned from the story that these folks, like many who move here, were eager to live in a land where unmediated encounters with nature are possible. The reality of such an encounter was not quite what they had imagined.
Listening to the man in the news report describe that lion was like listening to myself from 15 years ago. I moved here with a similar enthusiasm for the big, wild land around this area. Back then, I was drunk on visions of Wild America and under the spell of an early visit to Reno – when I watched a herd of 60+ mule deer grazing on mountain slopes within the city limits. I would have believed the edge of town marked the naked frontier. To a kid from the East Coast, this was big, majestic nature, and I wanted to be closer to it. Little did I know that in moving here I would be playing a part in the growth that would eventually swallow the prime over-wintering grounds that the majestic herd of mule deer depended upon for survival.
[Mountain lion photo courtesy of Chino Hills State Park website]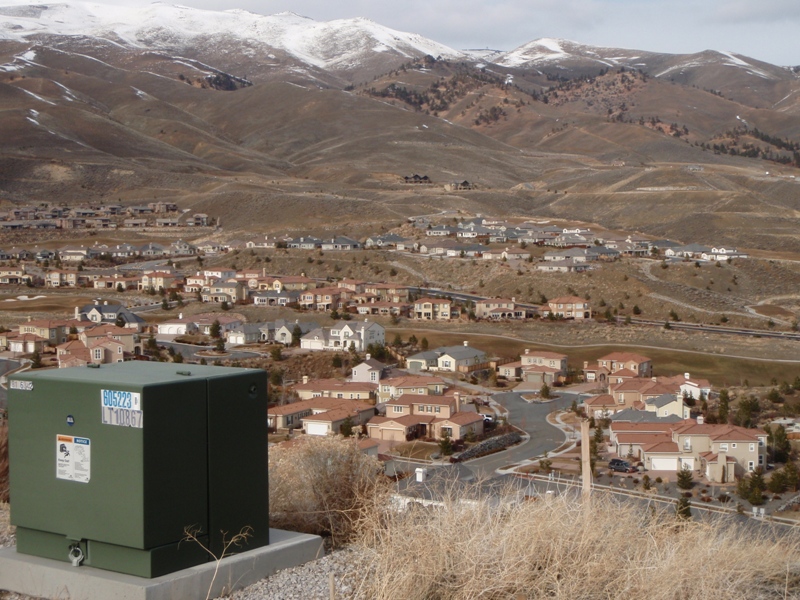 [Oh build me a home, where the deer used to roam . . . a massive subdivision- containing thousands of new homes, at least 5 separate sub-subdivisions, two golf courses, a retirement community, a shopping center, multiple club areas, parks, and its own post office and fire department – now fills rolling foothills that once sustained a large, thriving herd of mule deer, as well as numerous other wildlife species and critical desert water sources. Photo: localcrew]
That deer herd is now almost history. Those not struck dead on the
busy Interstate 80 corridor cutting through their ancient migration
route have been permanently displaced by unchecked development. The
Department of Wildlife's Mule Deer Management Plan
states the problem (one among many) quite clearly: "Nevadans are
increasingly urban and less likely to understand the habitat
requirements for healthy mule deer populations."
The same applies to mountain lions. And thanks to this interview with the protective father, new rounds of warnings about lion encounters were issued. More fearful of litigation than loss of life, the wildlife department then faced pressure to chase, shoot, and relocate any lions who decide to be as insistent about their home turf as humans can be about theirs.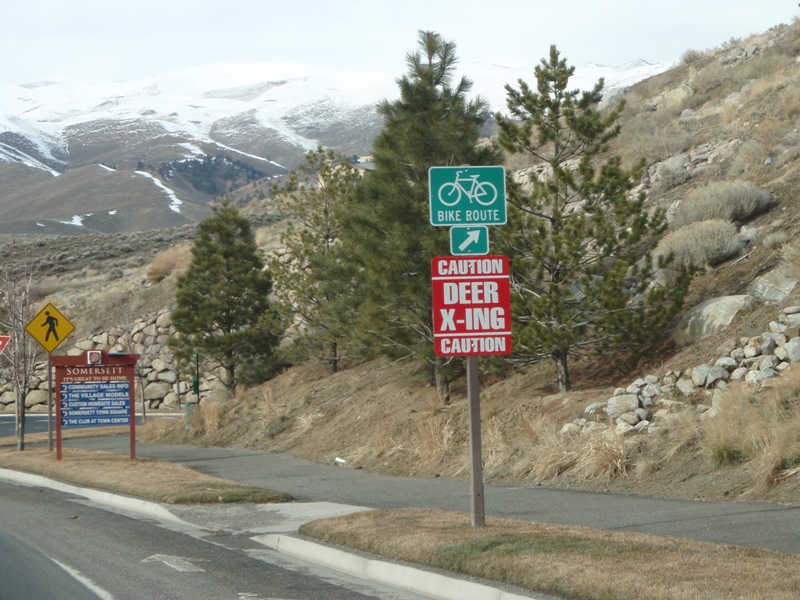 While I can't claim to be native, I moved here when the foothills were still given back each night to the original inhabitants; the exchange marked by the twilight yelps of coyotes. Longer-time residents know there used to be more mountain lions, more mule deer, more bear and bobcats, and more coyotes. Since then, development has crept past the accommodating grazing lands of the mule deer, through the canyons and arroyos filled with coyote song, and into the difficult and solitary ken of the lion.
Listening to the father on the TV describe his close call with the cat, I had to wonder what's happened to the quiet accord once shared by predators of equal power. To the mutual respect that acknowledges each others' presence and strength without seeking advantage or elimination. Mountain lions, unlike coyotes, are as silent as specters. Unlike coyotes, we can't rely on the absence of a song to let us know when they can no longer hold on.
So . . . What animals do you no longer see in your area?
Please share your stories on our blog, The Cleanest Line, or on Patagonia's Facebook page. We'd love to hear from you. Thanks to those who have already participated in our Backyard Corridors series.
By now you might be wondering what our weekly corridor questions have been leading up to. We have a new initiative launching this year called Witness for Wildlife where folks like you will take trips into the wildlife corridors of our continent.
You can join a web community where all Witness for Wildlife citizen naturalists are encouraged to report, share stories, and upload data, images and videos onto the W4W web site when they return from a trip.
Witness for Wildlife is a great way for people to take action and make a difference by getting out into the wild as a citizen naturalist – and anybody can do it!
Do you want to witness wildlife corridors and become a citizen naturalist?
Starting February 18th, visit www.patagonia.com/ftr, and click on the Witness for Wildlife icon.
[Above right – A roadside sign is the only reminder of the few deer that have managed to eek out an existence around the massive subdivision that has paved over the last of their prime overwintering habitat. Surely we can do better – it starts with each of us. Photo: localcrew]