Listen to "Mikey Buys a House" Dirtbag Diaries Podcast Episode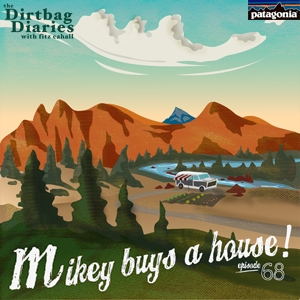 We've told stories about people quitting jobs, ditching mortgages and selling worldly possessions to go live life on their own terms. The road is ubiquitous with freedom, and sometimes we hear its call later in life. But what if you heard the call at 13 years old? If you had lived your entire adult life on the road? If you'd never signed a lease or even paid rent. Would there come a time to settle down? Meet climber and photographer Mikey Schaefer. Passion can lead to the most incredible places, even to the most American of dreams — buying a home. This is our version of the picket fence.
Visit dirtbagdiaries.com to discover the music from "Mikey Buys a House," listen to The Shorts and pledge your support for the show. You can subscribe to the podcast via iTunes and RSS, or connect with the Dirtbag Diaries community on Facebook, Twitter, SoundCloud and Stitcher.
Graphic by Walker Cahall