Listen to "Beyond the Lines" Dirtbag Diaries Podcast Episode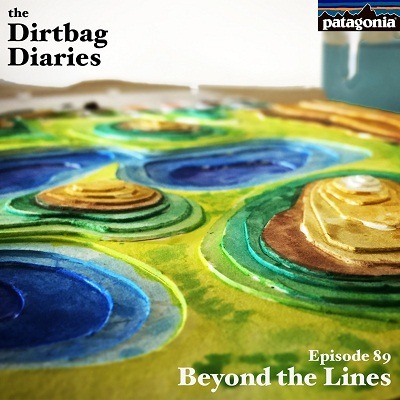 Maps. We've all studied them. Stuffed them into backpacks or the seat back pocket of our car. Maybe we've even been led astray by a map. But have you ever thought about the person who made that map? Or how that person might influence your initial impression of a landscape?
"A map is not a perfect representation of a landscape. It's an abstract representation," says cartographer Marty Schnure. Today, we have a story about a mapmaker, Patagonia Park, and the process Marty uses to create a map—a map that she hopes will connect you to a place.

Listen to "Beyond the Lines" by The Dirtbag Diaries on Soundcloud.
Visit dirtbagdiaries.com for links to past episodes, music credits and to pledge your support. You can subscribe to the podcast via iTunes, SoundCloud, Stitcher and DoggCatcher, or connect with the Dirtbag Diaries community on Facebook and Twitter. The Dirtbag Diaries is a Duct Tape Then Beer production. Graphic by Walker Cahall.