Listen to "Tales of Terror Vol. 6" Dirtbag Diaries Podcast Episode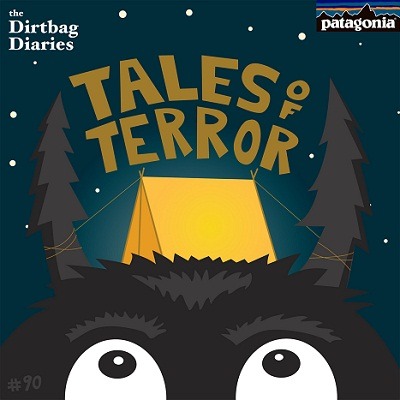 Phantasmal footsteps, strange silhouettes, inexplicable movements and unaccountable sounds. In our sixth annual Tales of Terror, Bix Firer, Lorraine Campbell and Kealan Sojack share three stories of 'What the *&@! was that'? A dream? Or an indication that, perhaps, we are not as alone in the woods as we like to think. Happy Halloween.

Listen to "Tales of Terror Vol. 6" by The Dirtbag Diaries on Soundcloud.
Visit dirtbagdiaries.com for links to past episodes, music credits and to pledge your support. You can subscribe to the podcast via iTunes, SoundCloud, Stitcher and DoggCatcher, or connect with the Dirtbag Diaries community on Facebook and Twitter. The Dirtbag Diaries is a Duct Tape Then Beer production. Graphic by Walker Cahall.