Listen to "The Year of Big Ideas 2014" Dirtbag Diaries Podcast Episode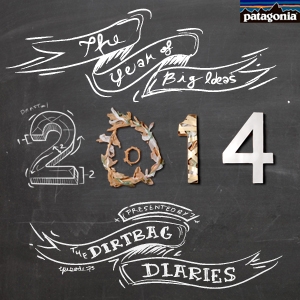 Plastic bags. They clog drawers, landfills, coastlines and trailheads. Recycling them is confusing and inefficient. But what if there was a way to turn the trash into something of value? Enter Industrial Designer Will Wells. Today, we bring you our annual Year of Big Ideas. We talked to contributors and friends about their goals for the coming year. Here's to going big, traveling to new places and trying something new. And here's to making something that will inspire others, even if it's small. Happy 2014.

Listen to "Starting Small" by The Dirtbag Diaries on Soundcloud
Visit dirtbagdiaries.com for links to past episodes, featured music and to pledge your support. You can subscribe to the podcast via iTunes, RSS, SoundCloud and Stitcher, or connect with the Dirtbag Diaries community on Facebook and Twitter. The Dirtbag Diaries is a Duct Tape Then Beer production. 
Graphic by Walker Cahall