Listen to "The Cowboy and the Maiden" Dirtbag Diaries Podcast Episode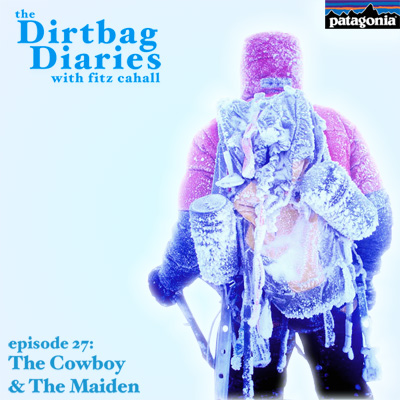 Saddle up for another episode of The Dirtbag Diaries. Host Fitz Cahall sets the stage for today's podcast:
In September 2008, Chad Kellogg and climbing partner Dylan Johnson stood atop 6250-meter Siguniang in Western China after completing the 10,000-foot-long SW Ridge. It was a mind-bending ascent through a massive big wall, a razor edge ridge and high altitude ice climbing. The two friends endured days without water and several sleepless nights. Dylan lost 30 pounds over the course of their ascent. If that sounds epic, it pales in comparison to what Kellogg went through to even return to the mountain that had filled his thoughts for years. During a prior trip, Chad was called home after his wife Lara died in Alaska's Ruth Gorge. Four months later, he was diagnosed with cancer. Summits fade, routes disappear into alpinists' memory, but occasionally mountains extend back into life on level ground. Sometimes we don't just want to climb a mountain. We need to.

Listen to The Cowboy and the Maiden
(mp3 – 32:17 – right-click to download)
For more on the music from this episode or to share a story of your own, head over to www.dirtbagdiaries.com. You can subscribe to the show via iTunes and RSS, or connect with Fitz via Facebook and Twitter.
[With thanks to the Dirtbag Nation for supporting and spreading word about the Diaries.]