Listen to "The Shorts: The Pee Tree" Dirtbag Diaries Podcast Episode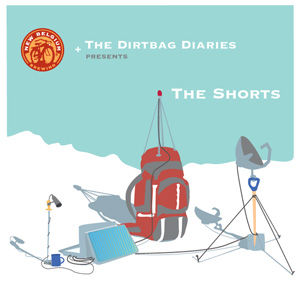 Fitz Cahall, host of The Dirtbag Diaries, tells us about today's podcast:
How do you choose the stories to retell when you get back from a trip? Finding those perfect moments that capture your travels, the scenery and the action, can make you feel as picky as Goldilocks. What to say? Shane Robinson writes, "At first, I tried to recount every amazing detail of my travels, only to watch my unsuspecting friends' eyes gloss over in bordom." He switched to the quick hit replies, "Soooo amazing! Can't wait to go back." A little too big, a little too small. And then the memory came tumbling out, "I miss the pee tree!" The stories we share are gateways beyond the mechanics of a trip, but dig into how we appreciate spending times away from our daily routines.

Listen to "Sitting in Silence"
(mp3 – right-click to download)
Visit dirtbagdiaries.com to hear the music from "The Pee Tree" or download past episodes from the podcast. You can subscribe to the show via iTunes and RSS, or connect with like-minded listeners on Facebook and Twitter.
Fitz and his crew are also working on a couple video projects. Check out the Fringe Elements series over at National Geographic, then watch the trailer for a soon-to-be-released video called The Love Letter starring Fitz and his wife, Becca.