Listen to "The Shorts: Upward Mobility" Dirtbag Diaries Podcast Episode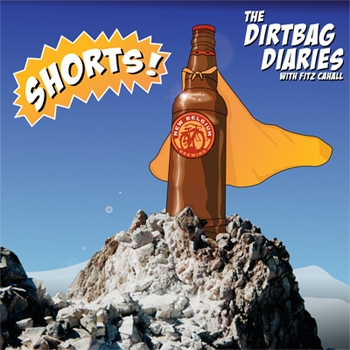 One world, one love, one blog. Yesterday we heard from an East German employee, today, India native Harini Ayer shares her Short on The Dirtbag Diaries. Host Fitz Cahall sets the stage:
Throughout the course of the Diaries, I'd hazard to guess that hundreds of you have written in about the struggle many of us — me included — experience between work and our passions. Even if work is one of your passions, the mountains, rivers, all the tiny places in this great wide world can seem impossibly far away. We are put in positions where we have to decide between pragmatism and passion. Harini Ayer's story epitomized this struggle. She came to the States from Southern India almost a decade ago and fell in love with this country, her research and climbing. Her ability to stay here has always been tied to her visa. Her work was a form of upward mobility. But there was a catch. If Harini switched jobs, or took a break from her research, she lost her ability to stay here. Climbing took a back seat, until eventually Harini made a stand for herself, her style of life and took an incredible risk.

 Listen to "Upward Mobility"
(mp3 – right-click to download – music credits)
In between full-length episodes of The Dirtbag Diaries, listeners like you have the chance to narrate your own story on the show — these are the Shorts. To submit your story for consideration, visit The Dirtbag Diaries and look for the Story Suggestions? link in the sidebar. You can subscribe to the show via iTunes and RSS, or connect with Fitz via Facebook and Twitter.