Do What You Love to Protect What You Love: Mile for Mile Campaign Surpasses Fundraising Goal
"Sentiment without action is the ruin of the soul. "
Scale is a hard thing to get a handle on. We pour over maps to try to understand a landscape. Better yet, sometimes we get to fly over it, circling the valleys and mountains to get a real lay of the land. But sometimes, there's no substitute for crossing it on foot—learning a place step-by-step, sinking into the real magnitude of wilderness.
I fell in love with Patagonia by foot. I can remember my first walk through the grasslands of southern Chile—dropped off near the outskirts of a small town, I had just the clothes on my back, a pack on my shoulders and the wind on my face. It only took a matter of days for me to fall in love with the region's looming peaks and curious creatures. Over twenty years later, using personal funds and the help of many friends and supporters, my husband Doug and I have managed to conserve nearly 2 million acres of threatened wilderness in South America. In 2004, we had the opportunity of a lifetime to acquire one of the largest grassland restoration projects in the world: the future Patagonia National Park.
When I heard about Patagonia trail ambassadors Krissy Moehl, Jeff Browning, and Luke Nelson's plan to run across the whole expanse of the future park, the idea made a lot of sense. How better to humanize the scope of this conservation project than to run across the whole thing at one go? It sounded like a crazy idea, but a story I could get behind.One hundred and six miles is a long way to go. It required crossing glacial rivers countless times, climbing mountains, and chasing guanacos. Why did they do it, through the blisters, the freezing rain and the unrelenting wind? For the same reason we're all at work: we love these places, and we want to contribute our best skills toward their protection. For some people on Conservacion Patagonica's team this means tracking endangered species; for others, it means building great campgrounds. For these three world-class endurance runners, it means using their craft to celebrate and honor the park.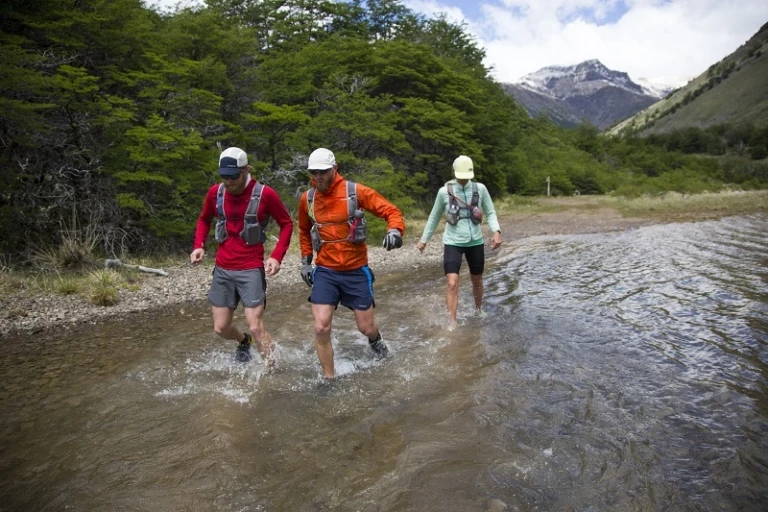 I first met Krissy, Luke and Jeff on a windy day in austral spring when their truck caravan pulled to a stop at the headquarters of Patagonia Park in southern Chile. Most visitors make a beeline for a hot shower and a warm bed at the end of the eight-hour drive down the dusty Carretera Austral Southern Highway, but these ambassadors and their film crew immediately got to work unloading equipment, setting up camp and searching for electrical outlets to recharge their filmmaking equipment. Only after every item was in place were they able to take in the magnitude of the landscape, finally taking a moment to enjoy a delicious lamb asado dinner while admiring the bright and changing colors of the evening's spectacular Patagonia sunset.
Conservacion Patagonica's partnership with Patagonia stretches back over a decade to when the company sent its first team of volunteers down to Valle Chacabuco, a remote valley in southern Chilean Patagonia and the site of the future Patagonia National Park. Their assignment was to begin the removal of hundreds of kilometers of ranch fencing, which had crisscrossed the valley for nearly a century. A daunting task, yet after ten seasons of hard work, over 450 kilometers of fencing have been removed. Today, Patagonia continues to be one of our strongest allies and supporters.
The Mile for Mile team arrived with two goals. First, to run 106 miles on hiking trails through the future Patagonia National Park, filming the entire trip. Second, to use the film to raise funds from the public—to be matched by Patagonia, Inc.—to build an extensive new network of trails in the future Patagonia National Park. To me the second goal seemed even more daunting than the first. How do you get people to protect a place they have never seen?
Over the next two weeks, the runners covered every trail they had charted and the film crew scrambled to cover every camera angle they had identified. They achieved the first goal, releasing Mile for Mile in March 2015, which has now been viewed over 156,000 times. I am proud to report they also achieved their second goal—with generous contributions from the community and Patagonia's matching donation, the Mile for Mile campaign raised a total of $90,000, enough to build over 50 miles of new trails in Patagonia Park.
Every aspect of park creation—grassland rehabilitation, architecture, community outreach, and more—is integral to the project's success, but beautiful and functional trails remain one of the most essential. Some of the park's most magnificent vistas are only accessible by foot. When visitors take to the trails, they get a new perspective of the park that can lead to a deeper appreciation of the landscapes that it seeks to protect. Thanks to the Mile for Mile campaign, we will be able to introduce more visitors to the beauty of Patagonia Park, inspiring protection for this landscape and beyond.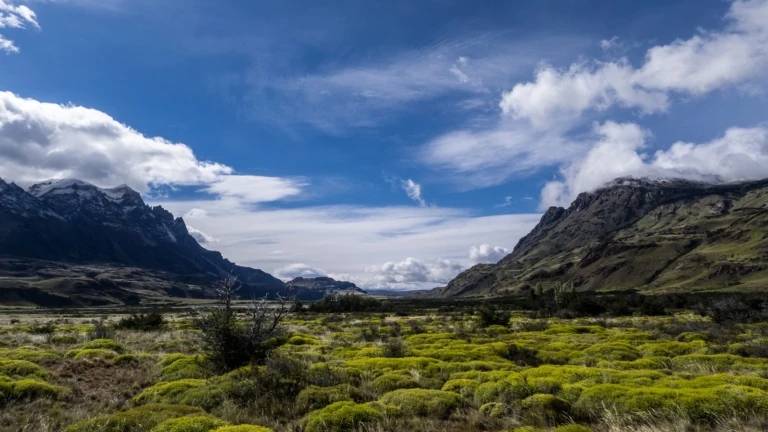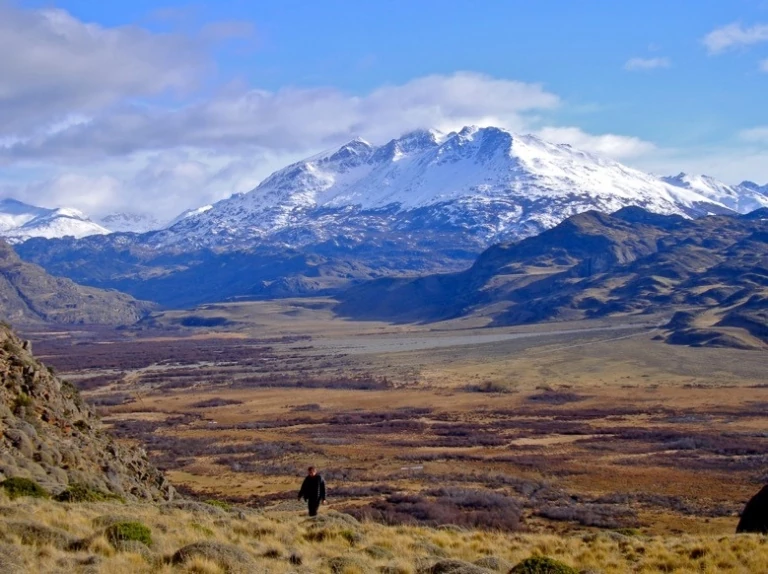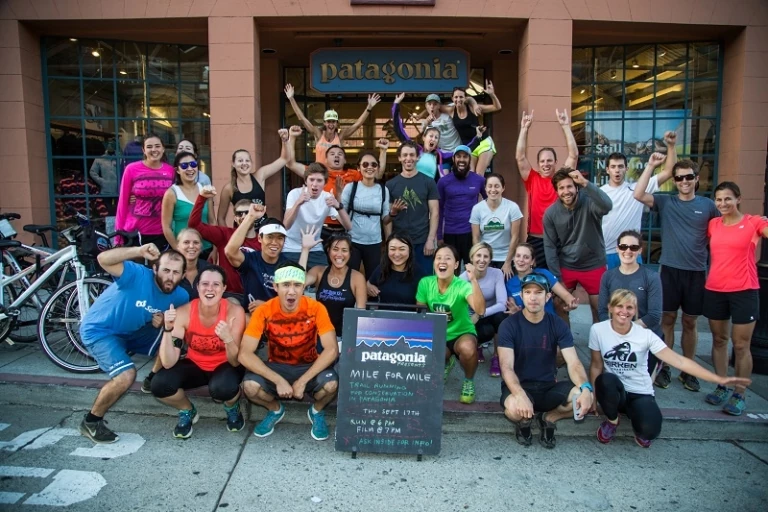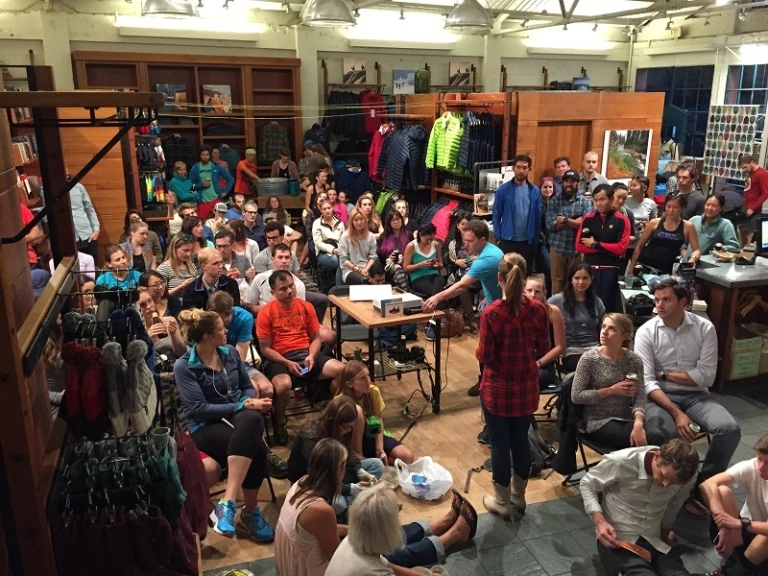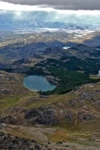 Krissy, Jeff and Luke turned their passion into action. Their now famous 106-mile trail run through the future national park created worldwide attention and thousands of new supporters. They are a reminder to us all that everyone has something to give—whether it is time, skills or ideas—to protect the places we love.
The park is now open to all visitors who wish to experience this wild landscape firsthand. Wherever your home is, we welcome you to make the journey and join the cause, because you will not protect something unless you love it. Thanks to the Mile for Mile campaign, we can now complete a world-renowned trail system that will welcome visitors from Chile and beyond to this spectacular new national park. We are proud and so grateful for the generosity of this community.