Remembering The North Face Founder Douglas Tompkins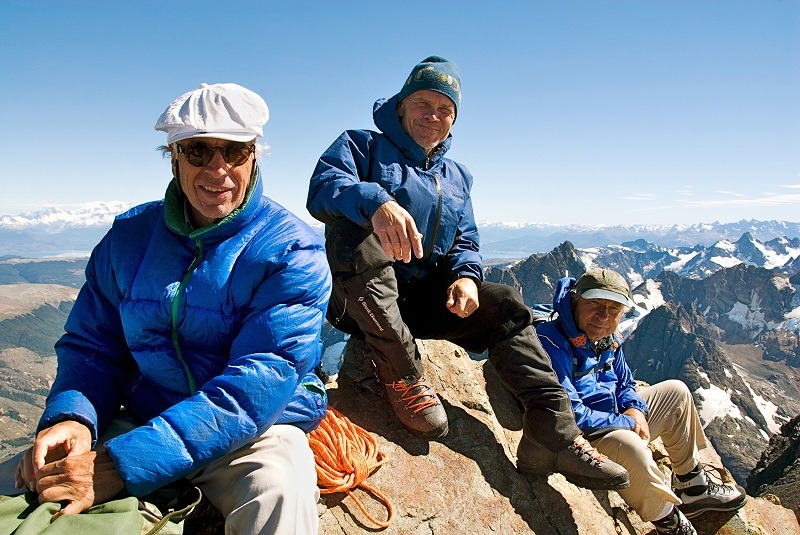 We are deeply saddened to learn of Doug Tompkins' death. Doug was a dear mentor to our company and a good friend to many of us here at Patagonia. Our hearts go out to all of his loved ones.
Please read this powerful piece, "Douglas Tompkins: A Force for Nature," to learn about his legacy. We will share more memories of our friend in the coming days.
Above: Doug Tompkins, Rick Ridgeway, Yvon Chouinard on the summit of Cerro Kristine in 2008. Photo: Conservacion Patagonica Archives