Freediving the Wreckage of Lelu Harbor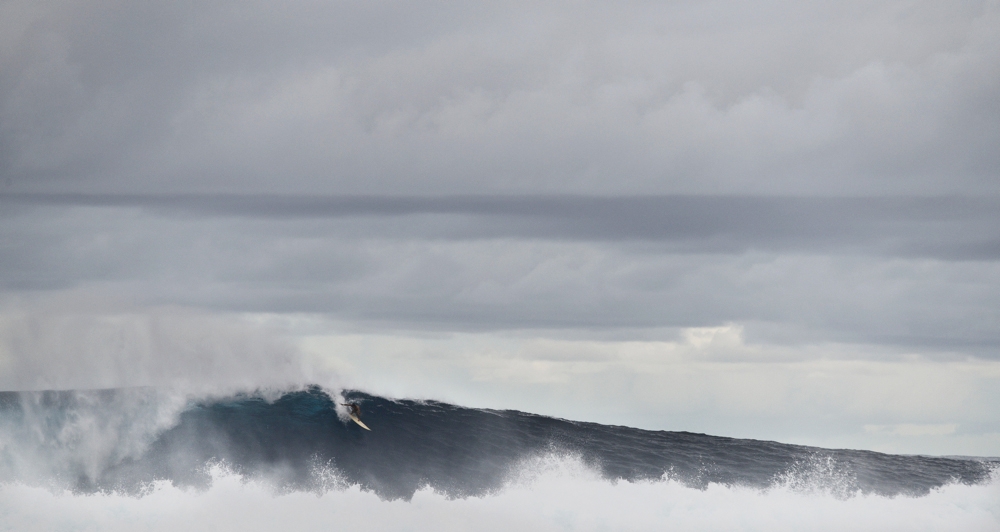 Story by Matt Rott, Photos by Matt Shepherd
It's funny how easily we miss out on opportunities lying just under our noses—especially when we're trapped in the narrow-minded, one-dimensional pursuit of something as fleeting as a wave. I'd been chasing the left-hander breaking into Lelu Harbor for nearly fifteen years, enduring lengthy flat spells and months of inclement weather conditions in hopes of scoring extra large northeast swells and rare west winds. Yet, after a decade-and-a-half's worth of trips, waiting impatiently for waves that never seemed to arrive on time, I remained completely ignorant of the adventure awaiting 80 feet beneath the surface and a few hundred yards to the south.
At the end of World War II, as peace treaties were being negotiated and islands exchanged hands, a small group of diplomats flew from the U.S. military base on Kwajalein to the island of Kosrae to officially accept the surrender of the Japanese forces based there. After signing papers and engaging in various other formalities, the group re-boarded their PBM-5 floatplane and began taxiing for departure. But just before takeoff, one of the plane's pontoons struck the reef, terminating the fight and rendering the plane useless. After stripping the "flying boat" of her radio equipment, weaponry and anything else of value, the crew scuttled her and hitched a ride home on the next departing flight, leaving their plane to sink into the murky sediment at the bottom of Lelu Harbor.
Today, Kosrae's PBM-5 Mariner is the only dive-able plane of its type in existence. Resting in 80 feet of water with limited visibility, it is visited by less than a dozen scuba divers per year—and until I heard of it, had never been free-dived. After learning of the plane's existence—and in the midst of an extended flat spell—I decided to find and explore the wreckage. Loading a sea kayak with fins and mask, I paddled with a buddy out to a buoy moored in the vicinity of the wreck, relaxed into my breathe-up, and then swam blindly for the bottom, hoping to get lucky on my first dive.
Sixty seconds later, enveloped in the darkness of the harbor's still waters and dwarfed by the size and antiquity of an airplane that had weathered more than fifty years of swells, it suddenly occurred to me that I hadn't surfed in a week—and for once I didn't seem to mind.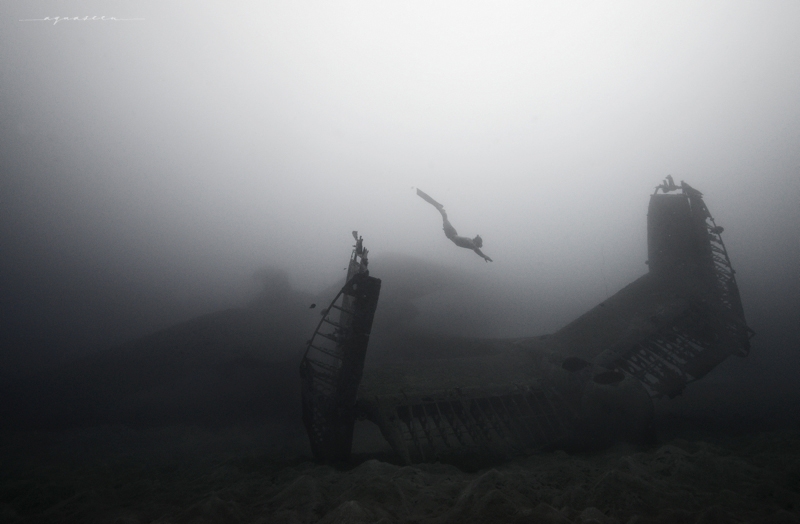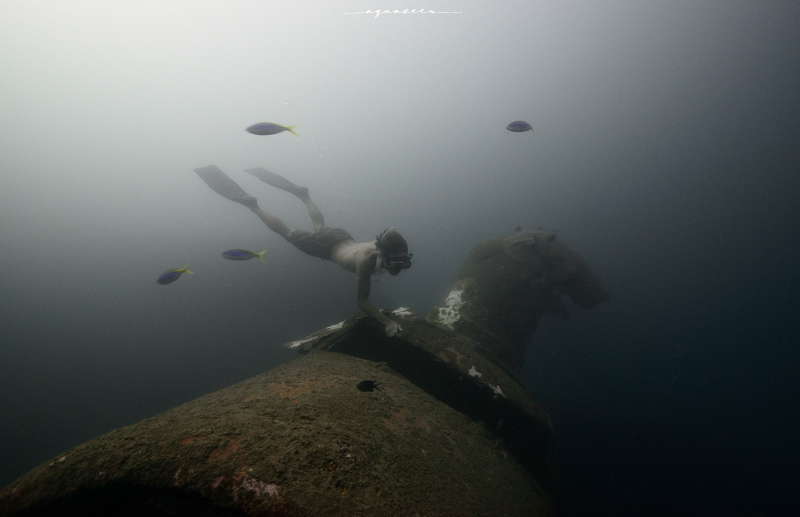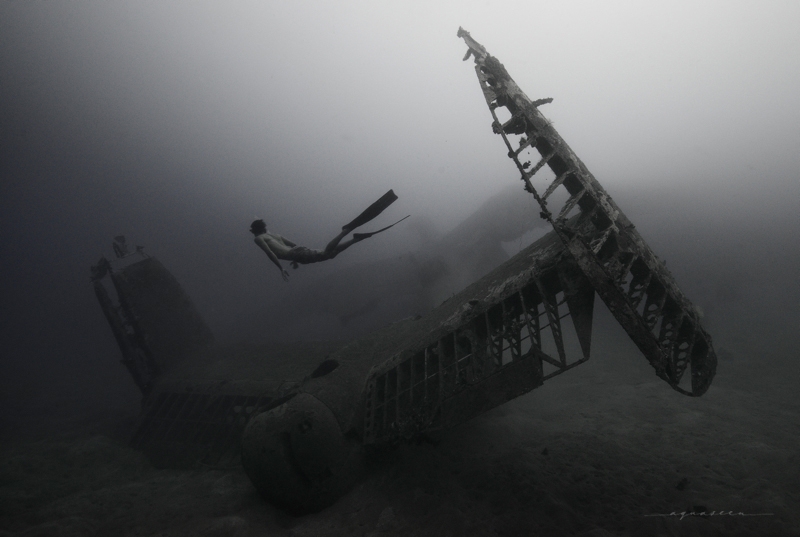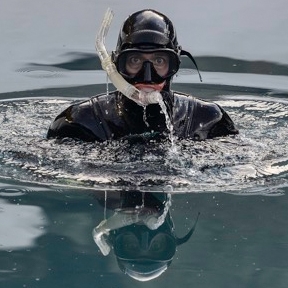 Matt Rott has spent the past 15 years traveling the world in search of clean water, diverse cultures and a lifetime's worth of stories. He contributes to dozens of lifestyle/adventure publications, emphasizing responsible travel, sustainable ecotourism and environmental consciousness.
Photographer Matt Shepherd sees the world more clearly underwater. His backyard is the east coast of Australia, but looking through his images one can travel alongside Matt to Japan, Indonesia, Micronesia, America and Peru.