Fuerza Chile! T-Shirt Benefits Save The Waves Chilean Earthquake Relief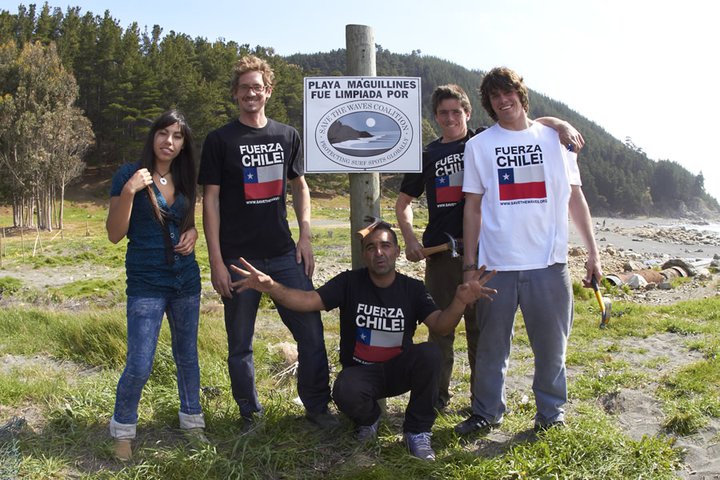 FCD has partnered with Save The Waves to produce a benefit T-shirt for the Chilean Relief Fund. Five dollars from every tee will go to Save The Waves to help rebuild areas affected by the earthquake. Made of 100% certified organic cotton, this T is recyclable through Patagonia's Common Threads Recycling Program.
T-shirts are available exclusively through the FCD shop. You can read about Save The Waves' relief efforts here: 1, 2, 3, 4, 5.
[From Josh Berry, STW Environmental Director: "Save The Waves Chile Team spent several months cleaning this beach after February's tsunami. Last Friday was our final visit, but the work will continue at least through the end of the year." Photo courtesy of Save The Waves Facebook page]