Help Protect Bristol Bay – Watch Sea-Swallow'd and Take Action Today
As with any creative endeavor, the process of building is fraught with self-doubt. But when I showed a draft of my film, sea-swallow'd to my friend Teplin Cahall 5 months ago, I got a boost. You see, Tep can't talk. He was born that way. Because of this and some associated developmental issues, he sees the world a little differently than do the rest of us.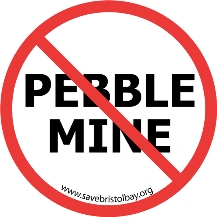 One gauges Tep's thoughts and feelings on a matter by the glints of ecstasy or tears of rage that accumulate in his eyes, and the alternately soothing or garish noises that his vocal chords are able to emit. His emotions are pure, raw, unfiltered by the complications of the wide world. He's like an animal – innocent, instinctual, knowing only truth. In this way, if you can decipher his notes and read his analyses, Tep is the best critic a friend could ever have. To date, according to his dad, Fitz, Tep has watched sea-swallow'd several hundred times. I take this as approval.
I should disclose something here. Tep is no kind of savant. It's just that he's 18 months old, and like most 18-month-olds his linguistic skills are sharpening by the day. Before long he'll be like the rest of us, powdered daily by complex ideas and dollars that shape our convictions about how the world should work. Maybe as he ages he'll be tempted, like some of us, to overlook unequivocal truths and go with flows dictated more by subjective social waves. Or maybe like others of us, he'll stay transfixed by pure, simple, healthy images of the miracle of life, such as those I was humbled to swim beside during filming. Whatever we are today, we were all like Tep once.
In any event, making something that can make a baby sit stone still and smile for seven minutes straight might be my proudest accomplishment.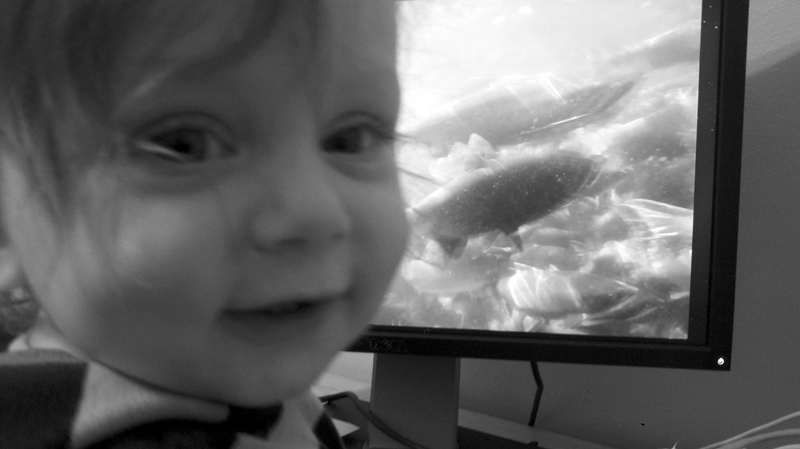 I hope you enjoy sea-swallow'd as much as Tep does.

If you do: TAKE ACTION NOW at SaveBristolBay.org. Let the EPA know that you support their Bristol Bay [Alaska] Watershed Assessment Plan, which finds that large-scale, open-pit mining development—such as that proposed by the Pebble Mine—would likely have unprecedented, disastrous consequences for the region's salmon-based ecosystem and the vibrant industries that depend on it today for economy, culture, and spirit. Your voice will be heard and will help give the Administration the courage it needs to stop the mine before it gets started. This is the BEST shot we've got.

Update: The public comment period has been extended to June 30, 2013. Weigh in. It's really freaking important.
Thanks to so many for so much support on this project, including Patagonia. Unlike the Pebble Mine, Patagonia is, as always, in the right place at the right time.
Ryan Peterson
P.S. Tep encourages all small children to watch sea-swallow'd. Show it to them and watch what happens.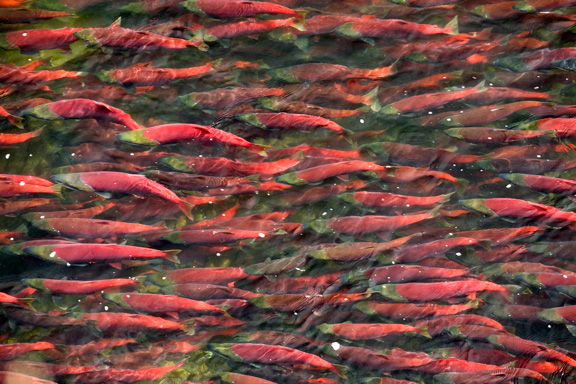 [With thanks to Travis
Rummel, Save Bristol Bay and Trout Unlimited.]