Trailwork with Patagonia's Nevada Crew
This just in from some of the folks in our Reno Distribution Center. These people like to ride, which is why they pitch in every year to make sure one of their favorite trails stays in good shape.
On Tuesday August 8/7, eight Patagonia employees from Reno worked on the multi-use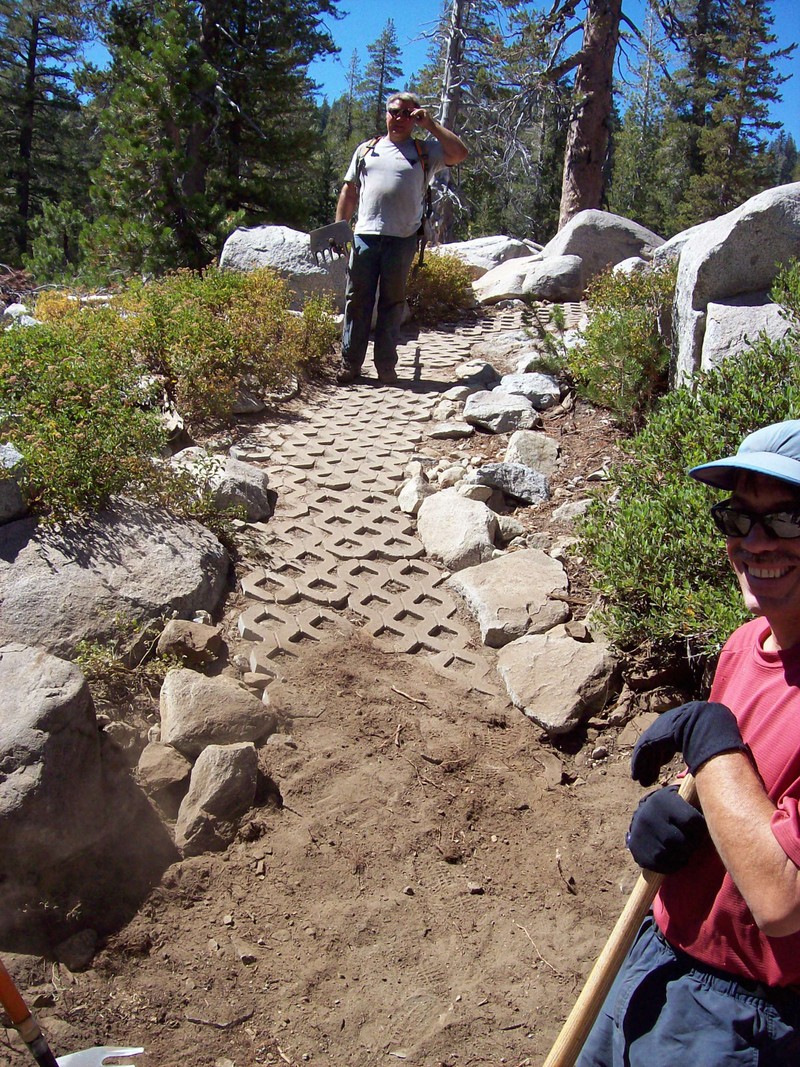 Hole-in-the-Ground trail near Donner Summit.
The Hole-in-the-Ground trail is a gem of Northern California mountain biking. As such, it receives substantial traffic. Patagonia "adopted" one segment of the trail several years ago and dedicates an annual maintenance day to trail upkeep. There are signs marking the adopted segment. The trail is showing effects of this year's long biking season – our section was dry with many loose rocks.
[A corner gets "brake-bump proofed" by the Patagonia crew. Photo: Mark Blume]
The trailwork was a big success.
Mission # 1 was finding the poorly marked road that intersects our trail section. High-clearance four-wheel drive was a must. After many wrong turns we finally found it. On foot at last, Nate organized us into 2 groups that tackled separate sections of trail. We were fortunate to have been loaned tools by the Forest Service, Truckee Ranger District. Overall we covered over two miles of trail. Here's what we got done: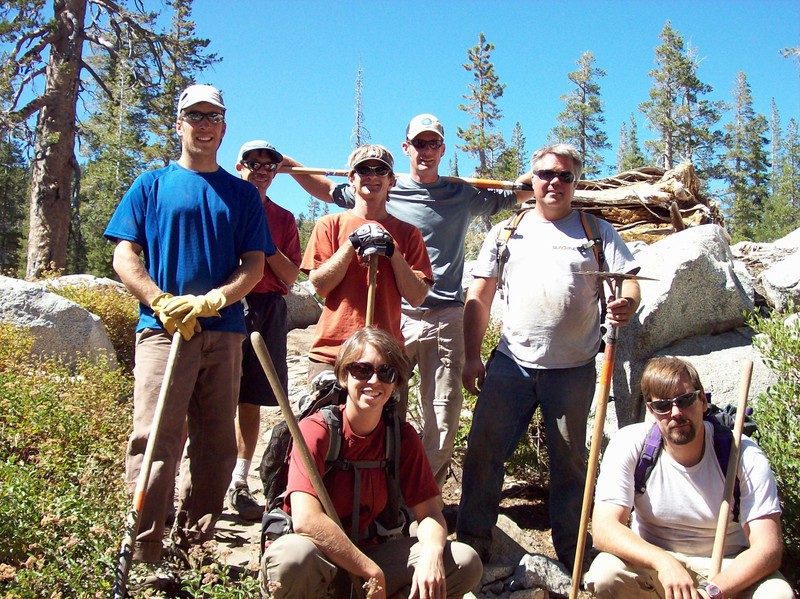 – fixed the creek crossing where honeycomb bricks had gotten undercut, slipped and fallen toward the creekbed – it's now a large ramp.
– fixed several other bad transitions where over-the-handlebars crashes were likely
– restructured a hair-pin turn that was getting shortcutted
– blocked unneccessary shortcuts
– smoothed out washboards
– covered geo-webbing that was previously put in place to slow erosion.
Want more information Hole-In-The-Ground trail? MTBR has got a great review here.