Holiday Music for The Rest of Us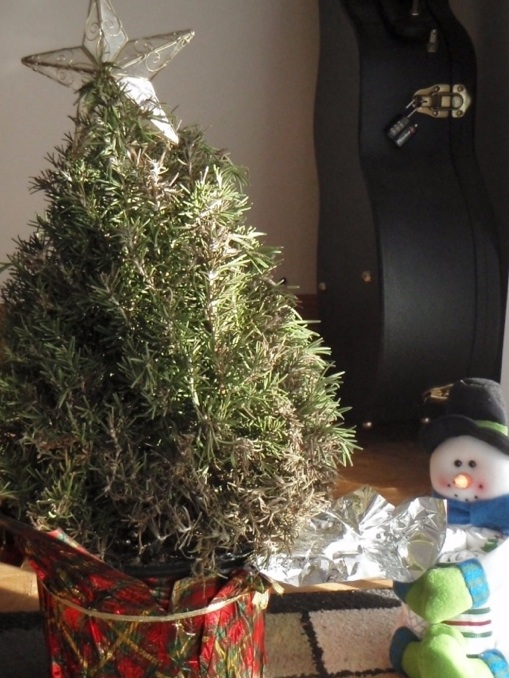 I grew up in a family that didn't ski, so it never occurred to me 'til I moved out West that Bing Crosby might have been a total powder hound. Why else would he have been " . . . dreeeaming of a whiiiite chrISTmas . . ."? It can't be because he likes shoveling. And while my mom simply rolled her eyes when I voiced that idle speculation, a recent article lends token support to the theory.
Whether Bing shredded the gnar or not, he lays claim to recording one of the first holiday songs to speak to the hearts of all those who find themselves in love with the Big Outside, and who love it just a little more around this time of year. Many have contributed to that tradition – knowingly or not – and Cleanest Line fan and contributor Don Darue compiles these tasty holiday music morsels into one of our favorite treats of the season. He's riding his sleigh across the airwaves again with another batch
of fine X-mas music for folks who tire easily of the standard fare. Cowpokes, flats fishermen, powder hounds and garden-variety outdoor junkies join hands for a big ol' holiday singalong with the Risky Biscuit Hayseed Hoot's "Treeside Hoot." 
So Merry Christmas Cleanest Line readers! Settle in by the fire, stack up the logs, and stir up the nog – it's time to relax and enjoy some music, Western style. Click the link, and enjoy a heaping helping of musical goodness served up just for you: Treeside Hoot. Hit the jump for a complete playlist of this year's show.
Tree-Side Hoot 2009
Michael Martin Murphey – Christmas On The Line
Loose Ties – Christmas For Cowboys
Willie Nelson – Pretty Paper
John Prine – Silent Night All Day Long
Jimmy Buffett – Christmas Island
Kevin Kling – Nutcracker (story)
Mark O'Connor – Sleigh Ride
 
John McCutcheon – Christmas In The Trenches
Jerry Jeff Walker – I'll Be Home For Christmas
 
Christmas Jug Band – Santa Claus Is Coming To Town
Asleep At The Wheel – Let It Snow
Dwight Yoakam – Santa Can't Stay
Robert Earl Keen – Merry Christmas From The Family
Christmas Jug Band – Under The Mistletoe
 
Tony Trischka (w/ Charles Osgood) – Banjo Cheer
The Nashville Super Pickers – O Come All Ye Faithful
Peter Rowan – Christmas Time's A Comin'
Nanci Griffith w/ The Chieftans – The Wexford Carol
Kevin Kling – The View From The Card Table (story)
Michael Martin Murphey – Ridin' Home On Christmas Eve
 
The Dance Segment
Michael Martin Murphey – The Cowboy Christmas Ball
Hank Snow – The Reindeer Boogie
Asleep At The Wheel – Jingle Bell Boogie
Jimmy Buffett – Run Run Rudolph
Michael Martin Murphey – Two Step 'Round The Christmas Tree
Christmas Jug Band – S.A.N.T.A.
 
The Bobs – 50 Kilowatt Tree
Christmas Jug Band – Santa Lost A Ho
Jimmy Buffet – Ho Ho Ho & A Bottle Of Rhum
 
John Prine – A John Prine Christmas
Michael Martin Murphey & Waddie Mitchell – Good Night Ladies / Auld Lang Syne