In Dag We Trust – A Rock Climbing Trip to Turkey's Ala Dag Mountains
Jonathan Thesenga
/
Oct 17, 2012
/
6 Min Read
/
Climbing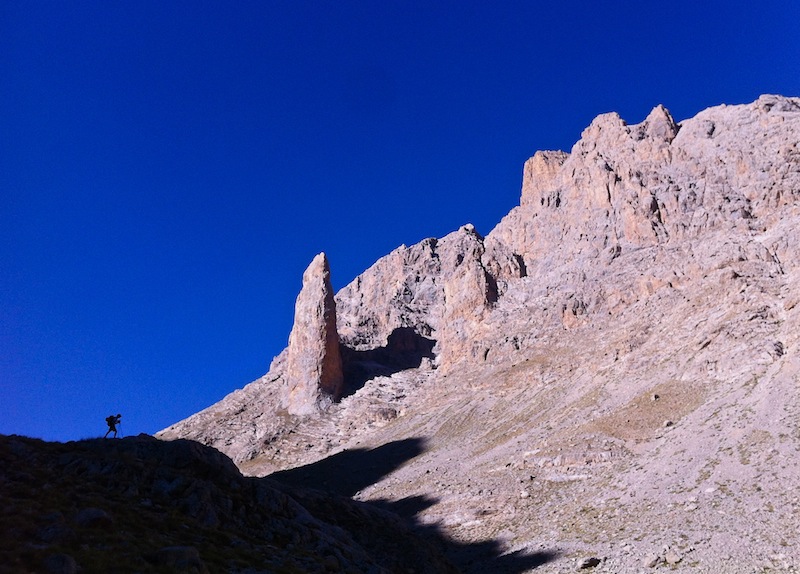 "You're going sport climbing at Antalya?" That was the question nearly everyone asked me when I told them that Brittany and I were headed to Turkey for a three-week climbing trip. A fair assumption – you gotta dig into a third or fourth level of research before you read about any sort of climbing in Turkey besides the bolt-clipping paradise of Antalya. A cushy sport-climbing vacation to the Mediterranean coast, however, was not in the travel plans this time around – we were headed for central Turkey's Ala Dag Mountains, a Teton-esque range of rugged limestone peaks, walls and spires.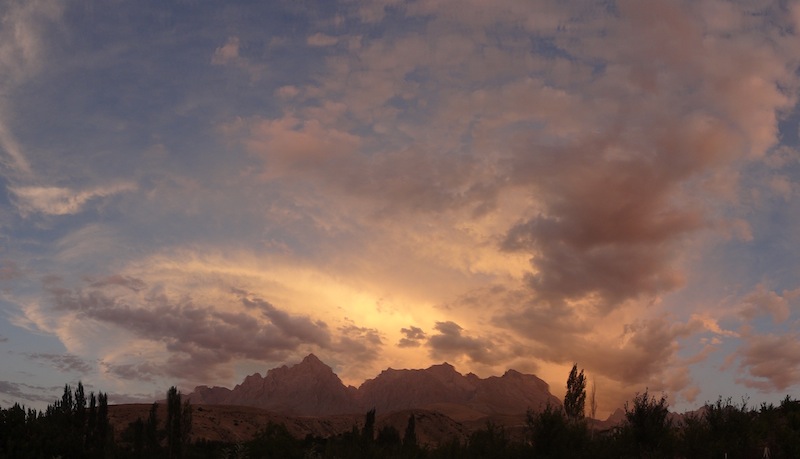 All photos by Jonathan Thesenga (@jthesenga).
Our first few days in the Ala Dag (aka, The Dag) were spent hiking in the barren mountains, scoping lines. The rock was endless and we enjoyed hours and hours of looking for new trad lines that were in the shade, safe from the scorching sun. The Ala Dag has a limited climbing history, mostly filled with ridge scrambles from the 1960s. The past decade, however, has seen a handful of multi-pitch bolted routes by Europeans on the area's sheer 500- to 700-meter faces. Our first-ascent focus, however, wasn't the ridges or the faces – we had our eyes on the spaces in between the two: the cracks and corners that laced the walls. There were basically no trad climbs in the Ala Dag harder than 5.9 – we would have our pick of dozens of prime new routes.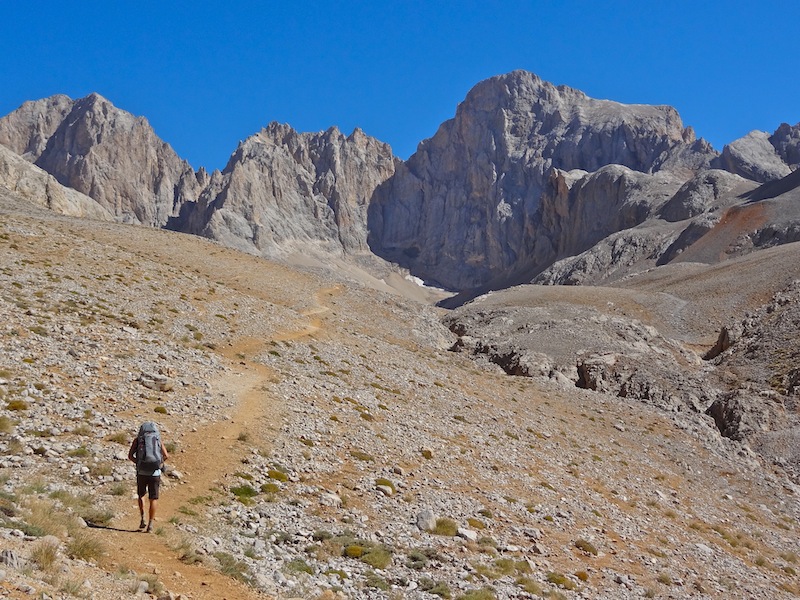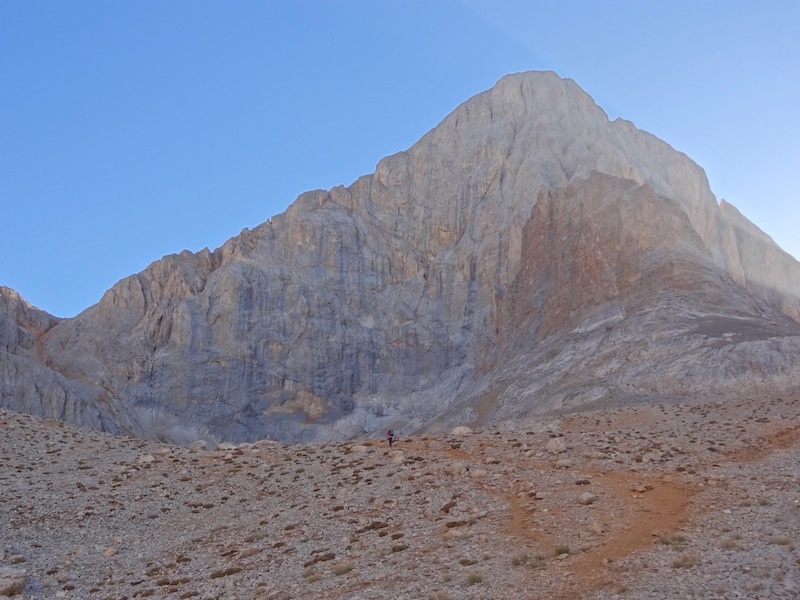 One problem: those sweet looking unclimbed corners and cracks I had seen in the photos turned out to be unclimbed because the limestone almost always turns to choss. It became a frustrating cycle of events: start up a new route, climb a handful of quality pitches, only to get shut down and forced to bail by junky, fractured and loose rock that offered little protection. (Nothing more maddening than having to rap 500 feet off a dead-ended route and then spend a four-hour hike out stewing about what could've been.) Even if we were willing to take the risk and push the line through the choss, we had to ask ourselves, "Who is going to repeat this thing?" Why put the effort into something that we knew was going to end up sucking?
What could we do? What should we do? After three consecutive abortive attempts, Brittany and I discussed our options one night back at our cabin. Our solution was simple: go have some fun and enjoy the wonder of this wild and raw place rather than get hung up on expectations. And with that, we shelved the first ascent pursuit.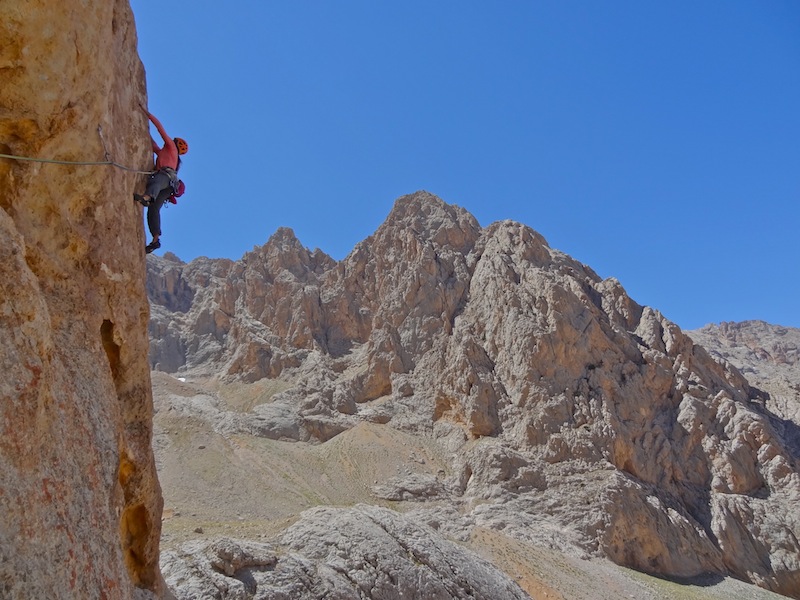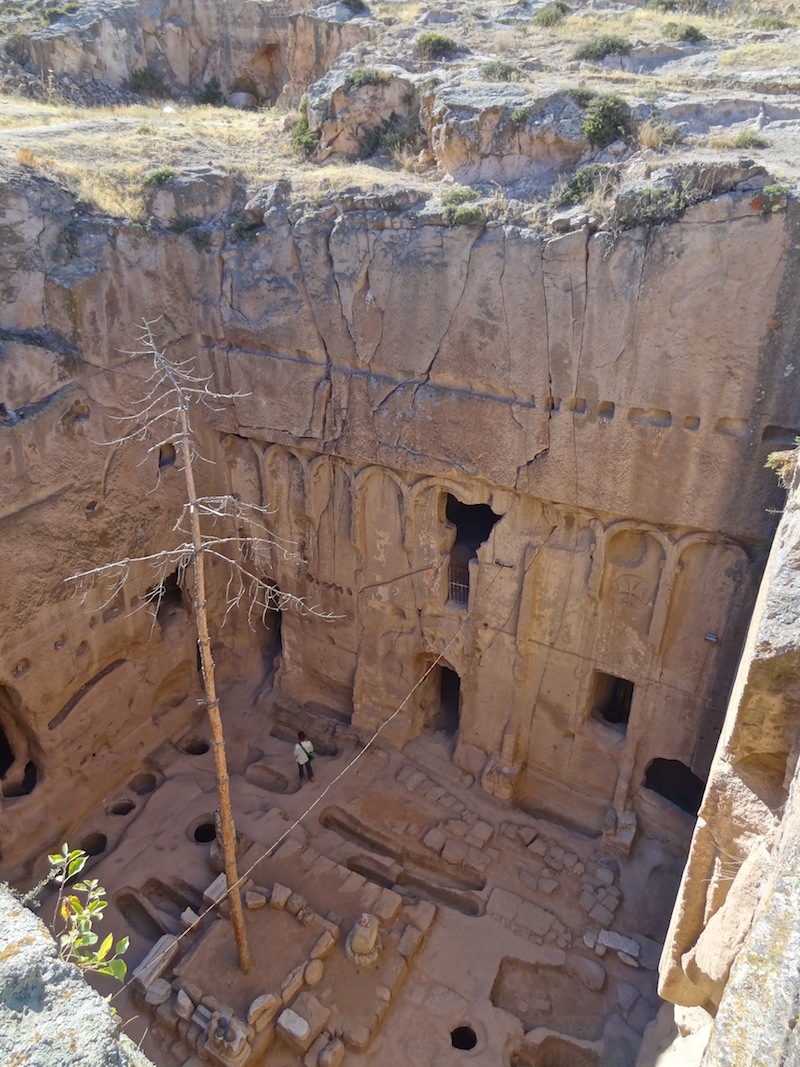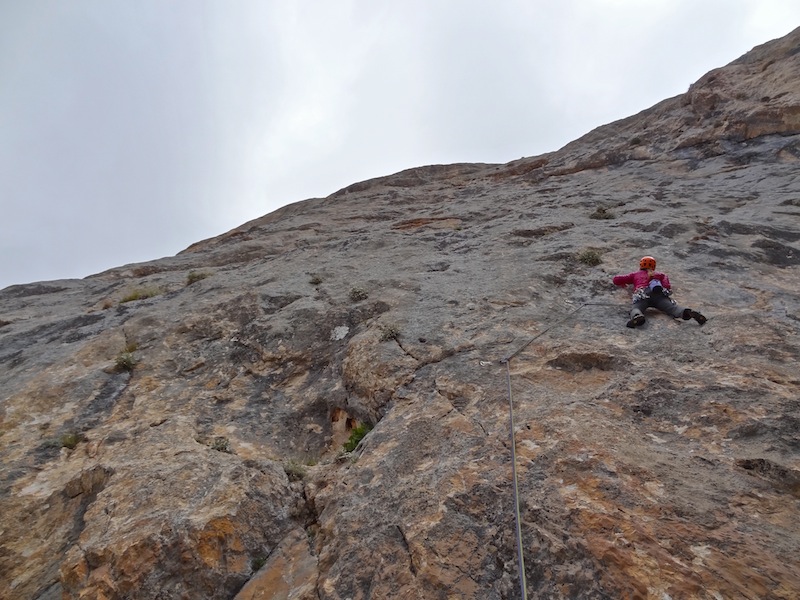 We repeated a couple of the 300-meter 5.12 bolted lines, including the stunning Parmakayya spire. We backpacked into an otherworldly camp by a dried lake and scrambled up 2000 feet of perfect limestone slabs on the east ridge of Demirkazik, at 3756 meters the highest peak in the range. We spent an afternoon with a family of nomad sheepherders high in the mountains. We explored centuries-old mosques and cities carved into the soft rock of Cappadocia. We made fools of ourselves with our terribly mispronounced Turkish. We ate kebabs in the little village nearby. We bought apples from an old lady on the side of the road. We sat where monks had sat 1700 years ago. We summited a peak that was first climbed centuries ago. We shopped in a bazar that had been active for more than 500 years.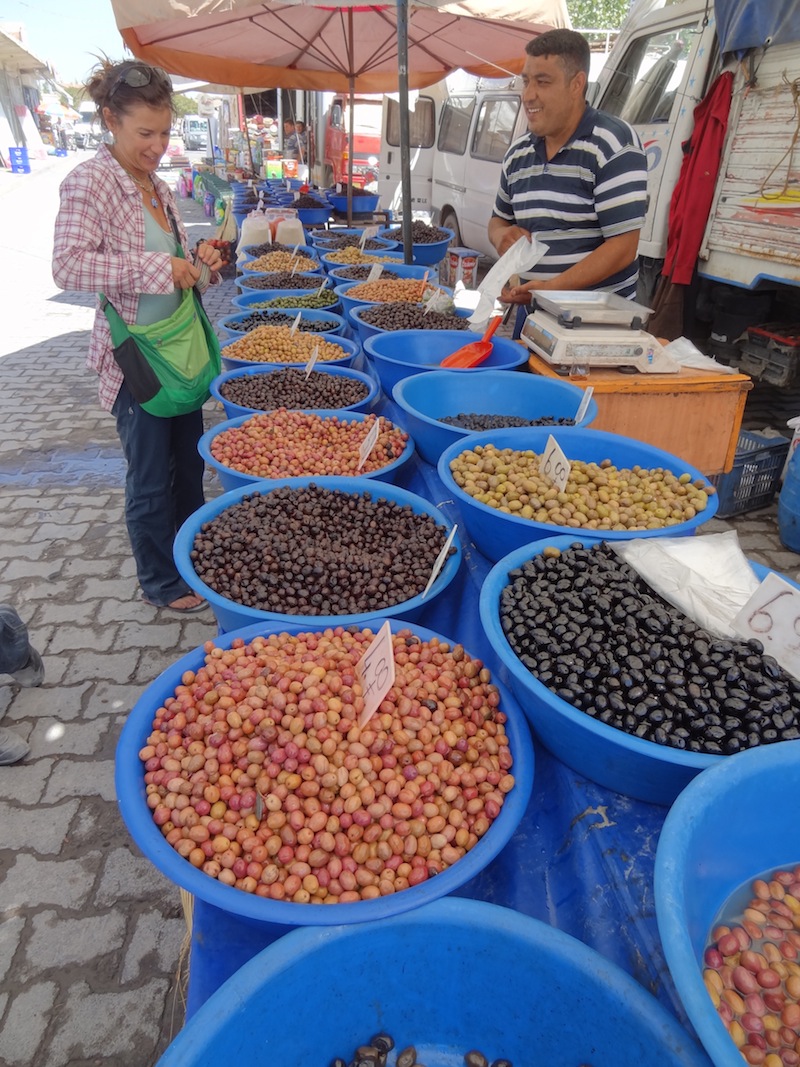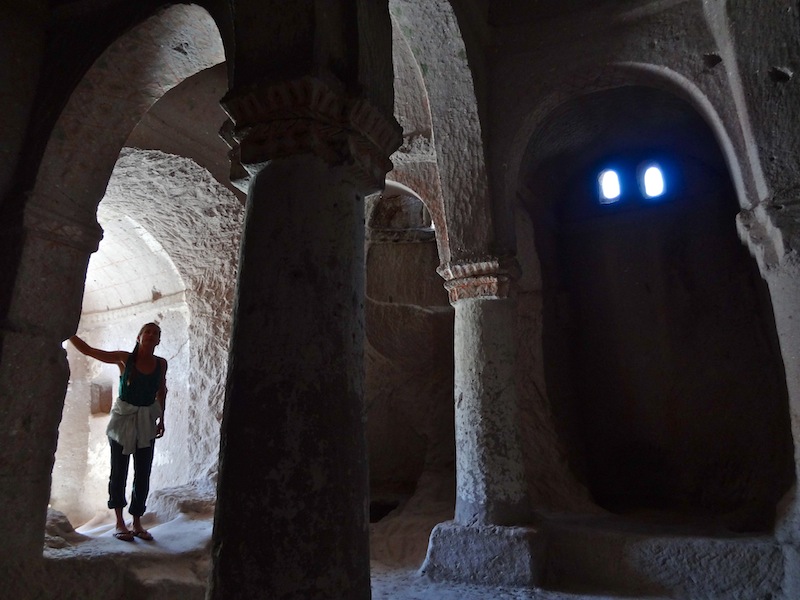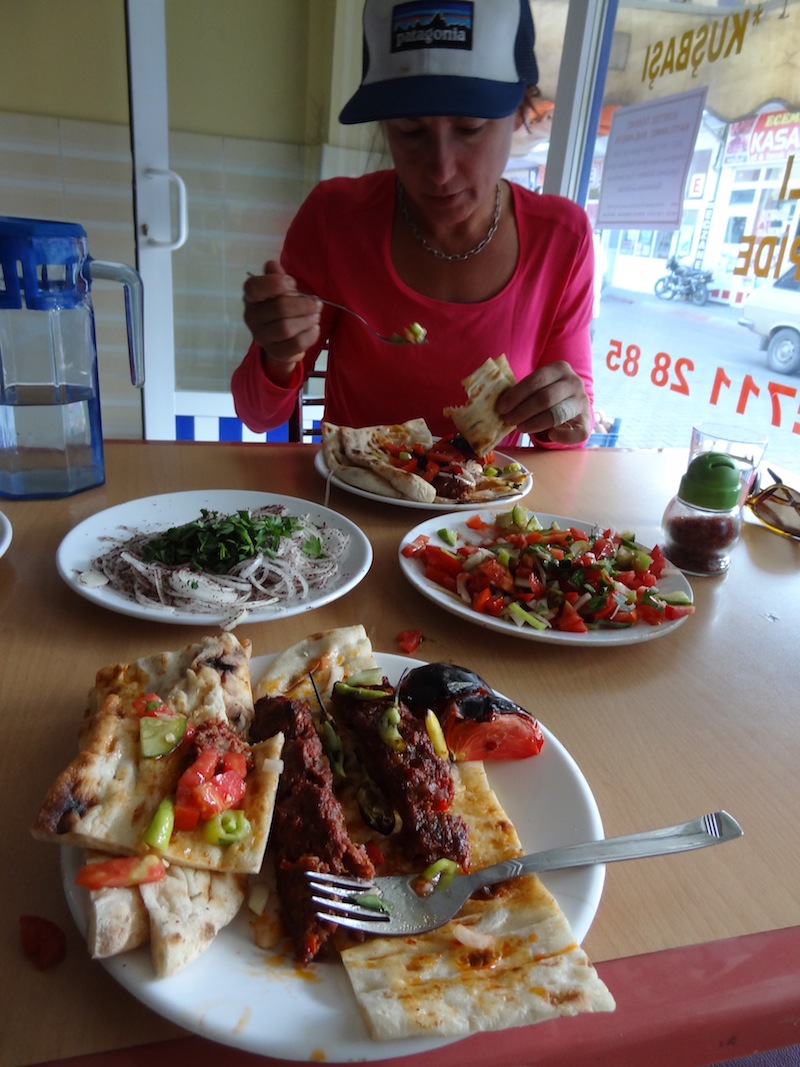 Sometimes we, as climbers, can get so focused on the mission, on the objective, that we forget to enjoy the setting, the place, the culture, the travel – all of which are just as important to me as any first ascent. (If I just wanted to get pitches in I could've stayed home and cragged at Maple Canyon.) The Ala Dag reminded me that not every trip has to be about the most challenging or about being the first. When you travel to distant, limited-beta destinations sometimes the climbing pans out just how you dreamed, and other times it doesn't quite live up to expectations. And that "voyage into the unknown" is what motivates me more than anything else.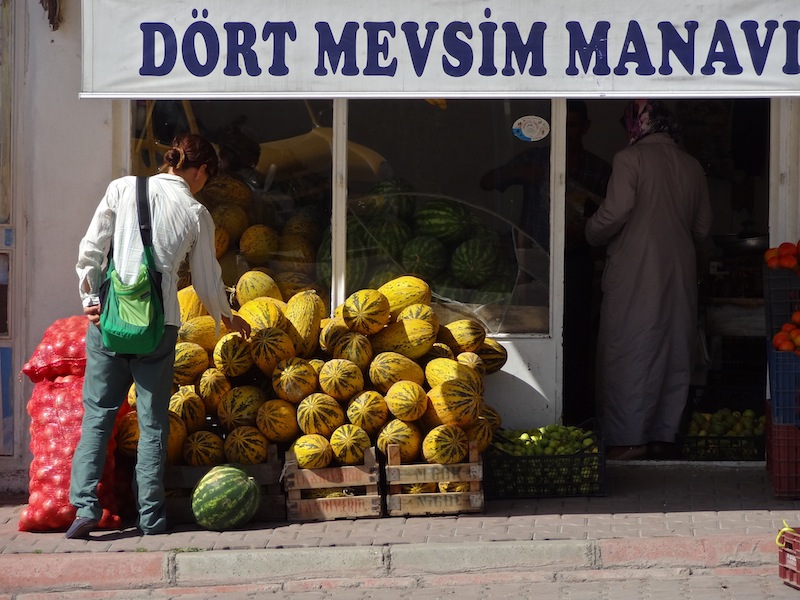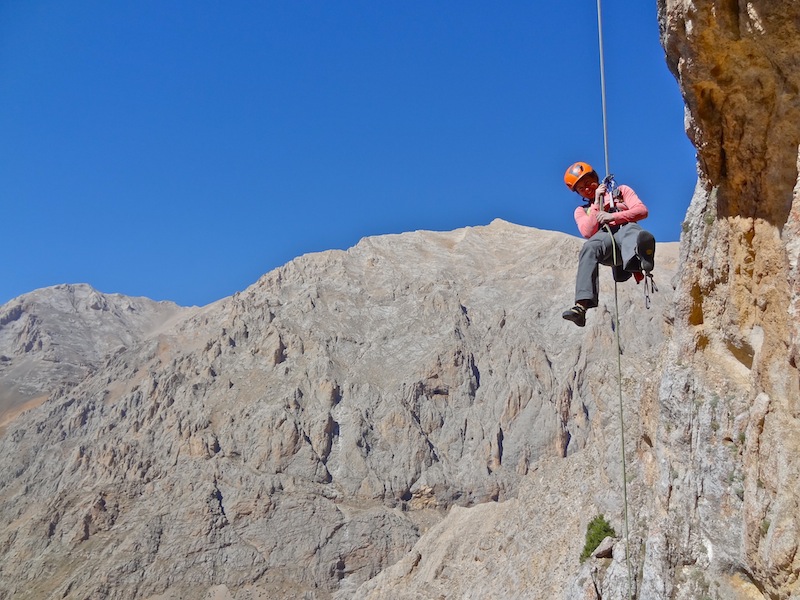 On our second-to-last day in The Dag, Brittany got the cams back out, keen to have one last first-ascent go. We had spied a fairly clean-looking corner during one of our many exploratory hikes and she figured it was worth a shot. It wasn't that big, maybe 500-feet tall (a far cry from the 500-meter lines we had been shooting for at the start of the trip), but we had seen enough of the rock in the Ala Dag to now feel relatively confident this line wouldn't shut down into choss. It wasn't going to be Astroman, but it wasn't going to be complete garbage, either (we hoped…).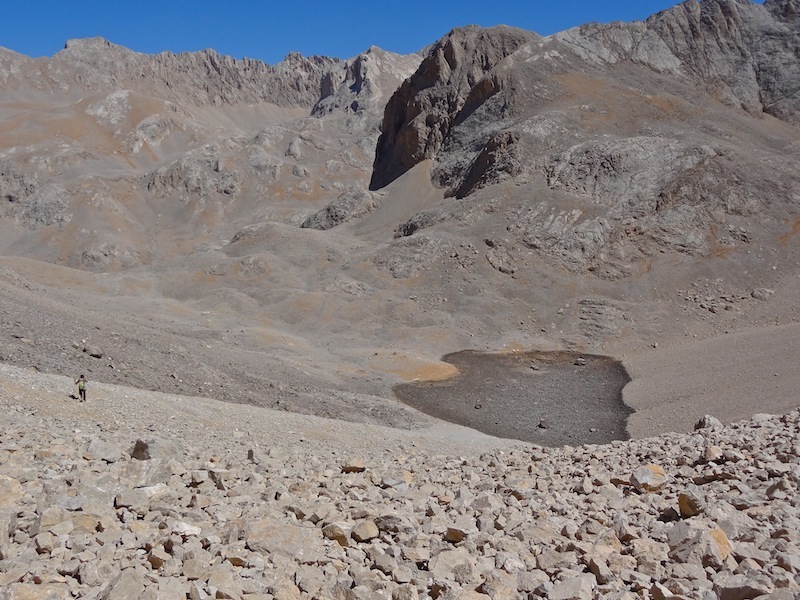 It was Brittany's idea, so, I told her, it was hers to lead. She headed up on virgin terrain and just kept going for three long pitches. She battled through a terrifically loose roof of stack blocks. She jammed into cracks laced with hand-shredding, barracuda-teeth points. She ran it out 30 feet in a nasty cheese-grater off-width. She skittered her feet on fragile footholds. She rained dirt, rocks and bushes down on me. It was blue-collar, burly, insecure, spooky, painful climbing, and the whole time she never complained, never faltered. (I'll be honest: if those were my leads I would've bailed for sure, but that stoked little midget wife just cranked it out.)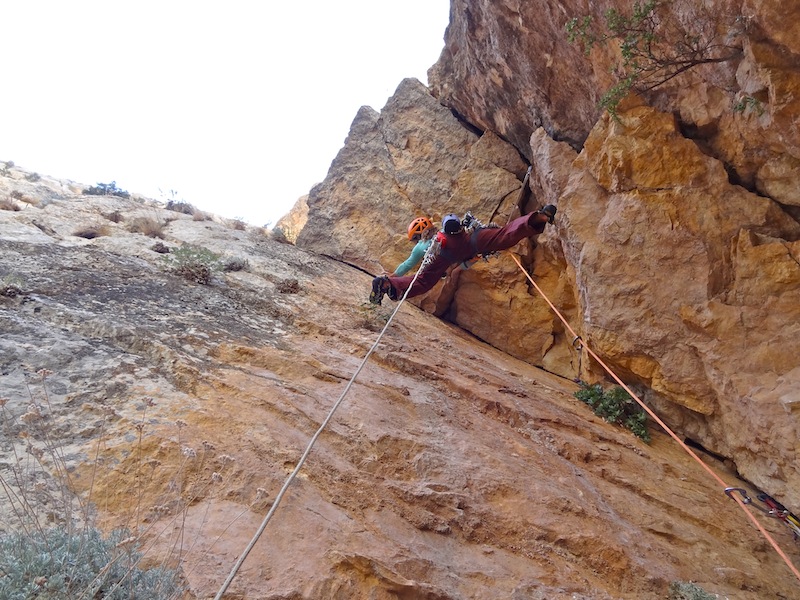 After a few hours of battling, we topped out. "That was awesome!" Brittany beamed. The climbing actually was fairly fun and engaging; it's always great to climb into new terrain and have it work out. We left behind no bolts, no pins, no slings, just a little blood and some loose blocks. As we scrambled back down to the packs we decided to call our new 5.11+ route In Dag We Trust, a tip of the cap to unpredictability of the rock quality and that The Dag had finally, after two weeks, let us have an FA.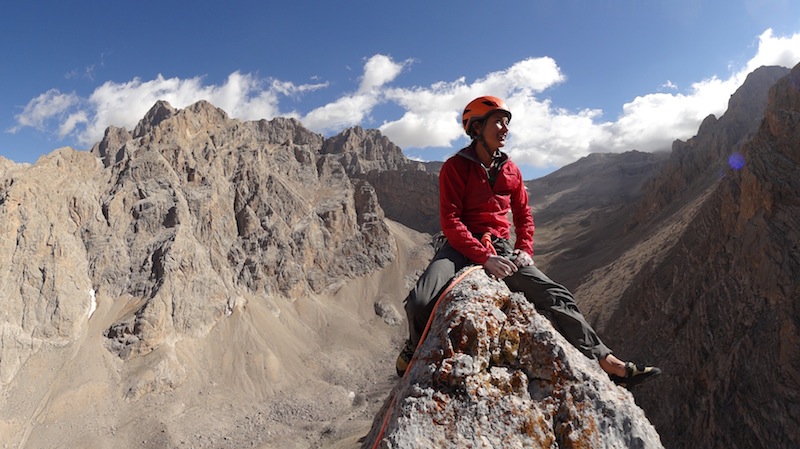 In the end we did far more memorable climbing and had a far richer experience once we let go of our expectations and just enjoyed. What could've been frustrating turned into a fantastic and varied trip, one that will serve to feed my stoke for further exploring all the different climbing areas, cultures and countries the world has to offer.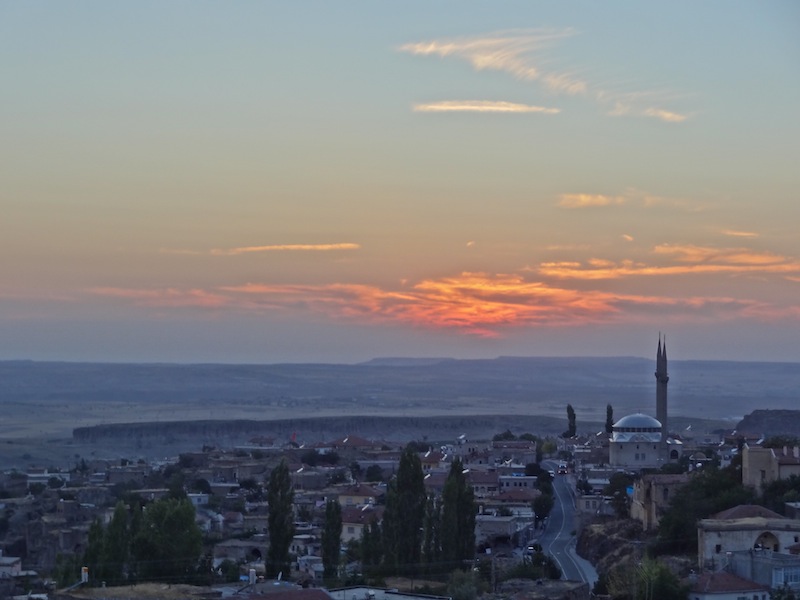 To see an album full of Instagram photos from JT and Brittany's trip, head over to Patagonia's Facebook page or follow them at @jthesenga and @brittany_griffith.