Lynn Hill on Climbing with Her Kids
Lynn Hill
/
Apr 10, 2009
/
3 Min Read
/
Climbing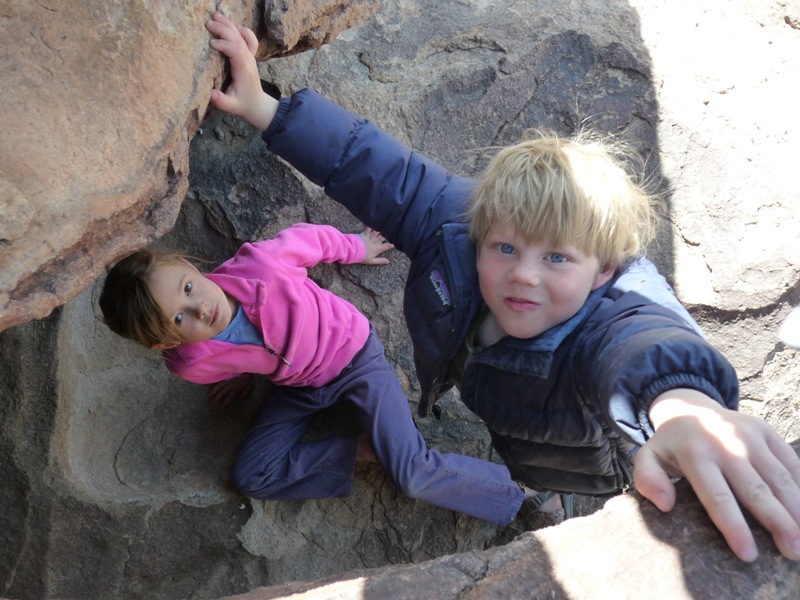 During spring break last week, my son, Owen, and I joined up with five different families and friends in Hueco Tanks, Texas to enjoy a week of bouldering, camping and a refreshing dose of community-style living. I am a big believer in the saying, "It takes a village to raise a child." I grew up in a large family (seven kids) and we lived in a neighborhood full of kids of all ages. Since our street formed the last cul-de-sac in a suburban neighborhood of Southern California, it was relatively safe to play games, ride bikes, skateboards and scooters in the middle of the street, or explore the open fields and hills behind our house. On occasion we also went on a weekend camping trip with other families, as well as numerous other road trips to various beautiful places across the western states. Since Owen is an only child, trips like this last one to Hueco Tanks are a unique opportunity to be part of an extended family.
I enjoyed scrambling around the amazing rock formations, caves and corridors of Hueco with the kids as much as I enjoyed going bouldering with my friends. We saw a variety of desert flowers, cactus, lizards, rabbits, roadrunners and Native American artifacts on our journeys through the park.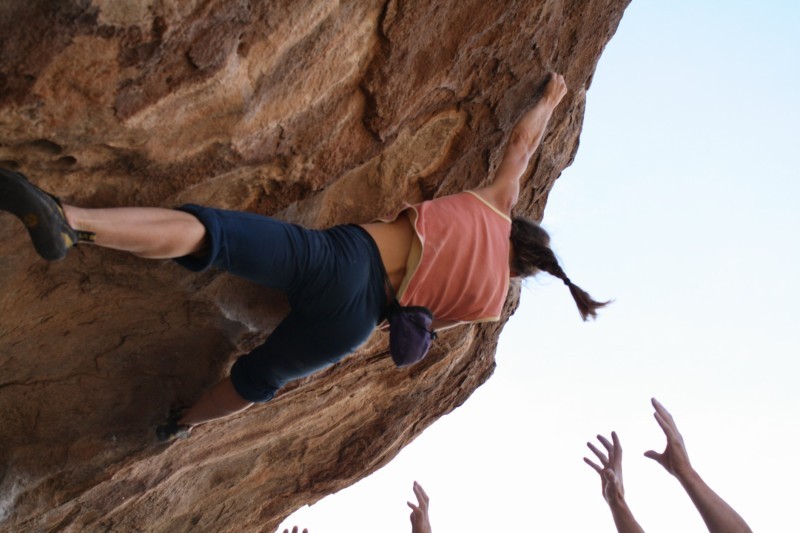 First hard reach for Lynn. Photo: Leoni Durbin
In the campground the kids were free to run about from one site to the next playing games, dancing, sharing meals, bicycles, coloring books and roasting marshmallows around a campfire (though we had to go outside the park to have a campfire since the carbon from campfires interferes with the carbon dating procedure used to evaluate the ancient artifacts in this natural historic park).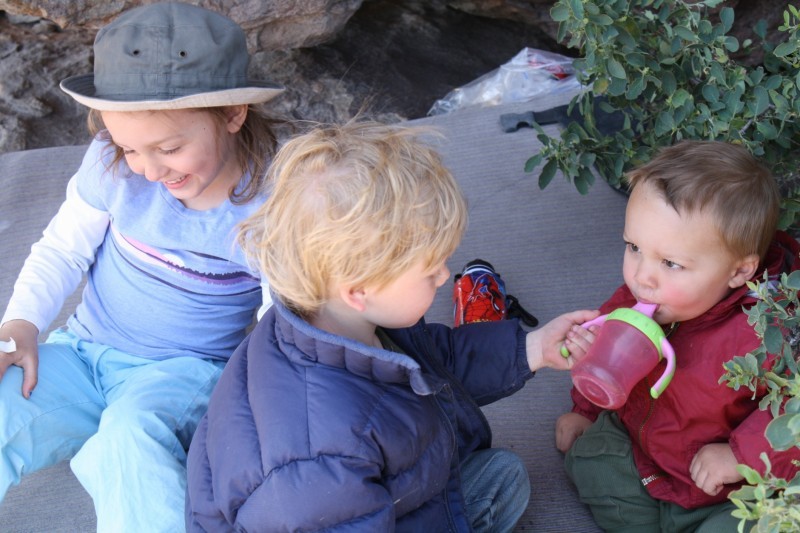 It takes a village… Video & photo: Lynn Hill
On the way back home, Owen and I stopped to visit the Carlsbad Caverns, which I remember seeing on a family camping trip as a kid. Those family camping trips were some of the best times of my childhood and perhaps what laid the foundation for my love of nature, climbing and insatiable curiosity to travel and discover new places.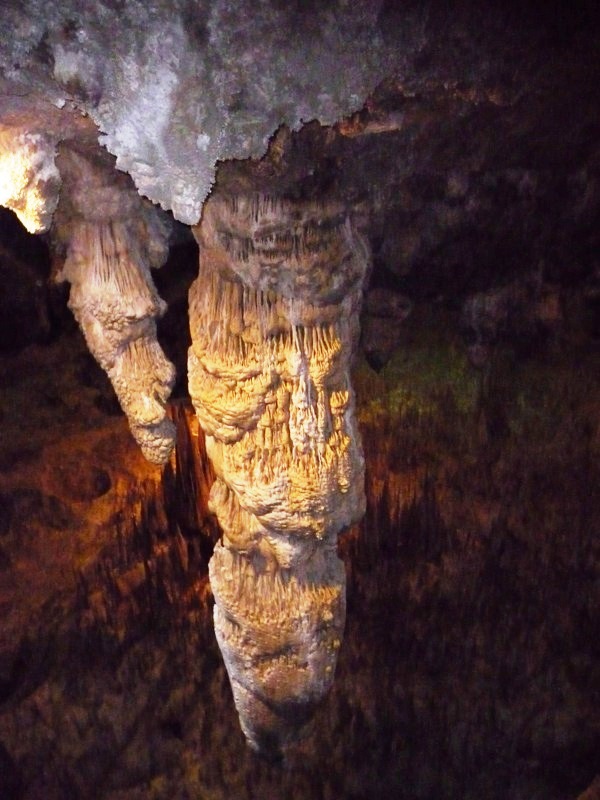 Two of the many stalactites in Carlsbad Caverns. Photo: Lynn Hill
Many parents may feel connected to their communities through their local neighborhood, soccer leagues, baseball, gymnastics or other activities of common interest. But I'm glad that my village is connected to the climbing community and the beautiful natural environment.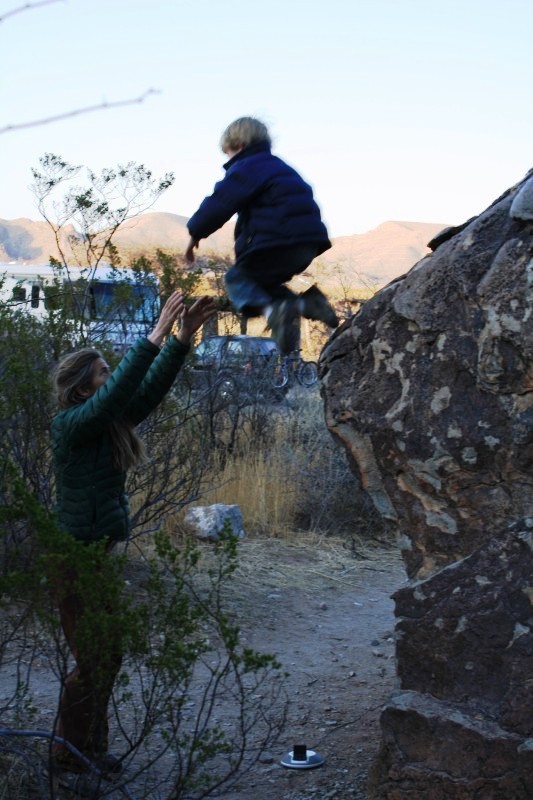 Mom and son share a love of the rock. Photo: Leoni Durbin
 Lynn's Tips & Training Series
How I Train Pt. 1 – Mental Endurance
How I Train Pt. 2 – Physical Elements of Endurance
Breathing and Energy Flow
Muscular Balance
Setting Realistic Goals
Motivation
Traversing Techniques
It Takes a Village to Raise a Child