Jungle Jamming Expedition with Nico Favresse, Sean Villanueva and Friends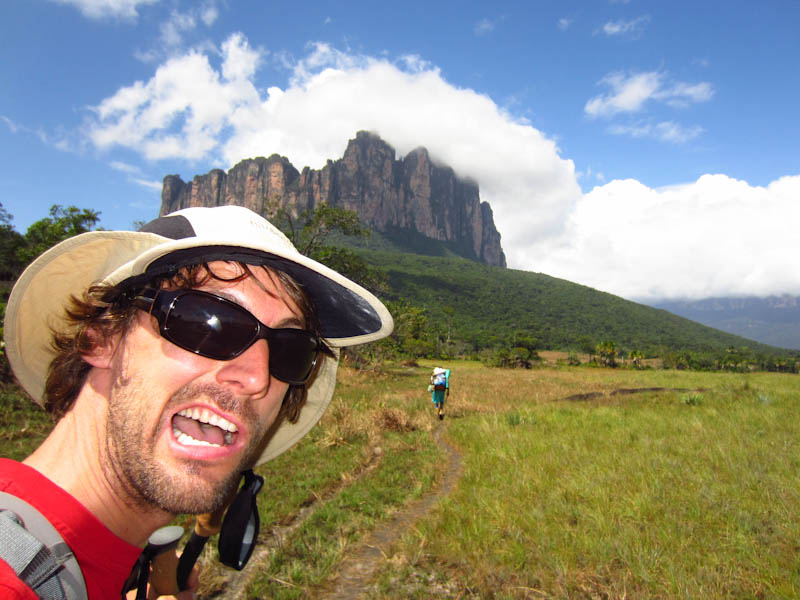 Regular readers of The Cleanest Line are no doubt familiar with our musical Belgian climbing ambassadors Nico Favresse and Sean Villanueva (see Secret Passage, Asgard Jamming, Greenland Vertical Sailing). The boys just completed a big wall expedition in Venezuela and today we're happy to share the reports from their trip, with meaty details on two new routes at the end. So tune up and and tune in for the latest from Nico and Sean.
January 31, 2012
Ok, so we're heading off on another big wall adventure! On February 5 we leave to go big wall jamming on the mythical tepuis of Venezuela. We're going on a search for first ascents and virgin walls in the mighty jungle. Besides the difficulties of climbing and jamming, there will be all the interesting animals like snakes, spiders, scorpions, crocodiles, monkeys etc. and we sure hope they like our music.
[Above: Nico en route to his dream in front of Akopan, another beautiful Tepui. All photos: Xpedition.be]
We're heading out into the jungle for 45 days of autonomy. The team consists of the usual suspects, Sean Villanueva and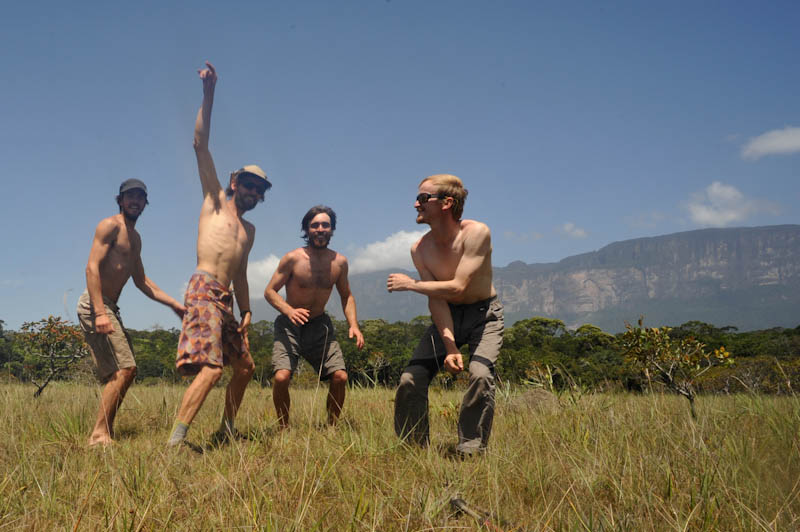 [The team, happy to walk home with two routes in their pockets.]