Long Treks on Skate Decks Morocco Video Series – Watch the Trailer
Back in January, we shared a story from Aaron Enevoldsen about an unusual trip he and his partners, Adam Colton and Paul Kent, undertook. Over the course of 40 days, the trio rode their Loaded longboards 2,000 kilometers across Morocco, unsupported. They suffered in the heat, dodged speeding trucks, deployed their Sporting-Sails, rattled their teeth on broken pavement, camped on the side of the roads, ate crummy food and cracked jokes throughout the trip to keep their spirits high. Lucky for us, they also brought along a video camera.
[Longboarding-LongTreks Morocco Trailer from LoadedNewsletter. Video: Adam Colton, Paul Kent and Aaron Enevoldsen]
The entire trip will be covered in a series of videos on YouTube – similar to how they documented their push across Peru and Bolivia. You can keep up with the series by subscribing to the LoadedNewsletter channel. Episode one is available to watch now.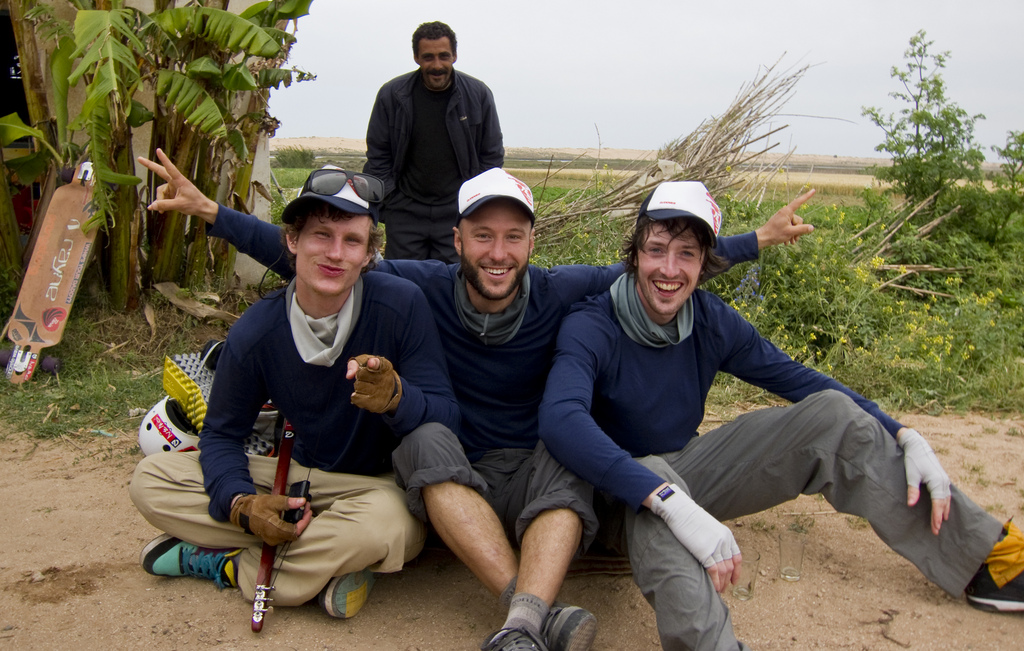 [Aaron Enevoldsen, Adam Colton, and Paul Kent. Check out more photos from their trip on Flickr.]