Master of Stone: Layton Herman Kor
June 11, 1938–April 21, 2013
By Cameron M. Burns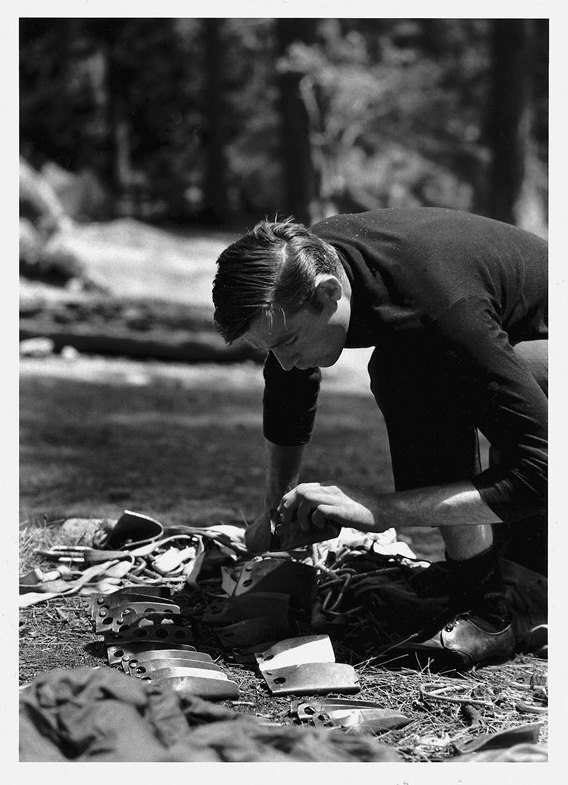 One of the greatest American climbers of the late 1950s and '60s, Layton Herman Kor, died April 21 after a long battle with kidney problems and cancer.
The son of a Dutch mason (Jacob Kor) who came to the U.S. in 1897 from the Oldambt area of Groningen, the Netherlands, and a second-generation German-American (Leona Schutjer) from Iowa, Kor spent his early life in Canby, Minnesota and was particularly fond of swimming and fishing, especially during Minnesota's hot summers. He loved the outdoors.
Editor's note: We're grateful to author Cam Burns for sharing this
tribute with us. Layton Kor was beloved by many in the extended
Patagonia climbing family. Says Yvon Chouinard of Layton, "He and I were
Mutt and Jeff climbers, my 5'4" to his 6' plus. I'd get freaked out
belaying as he would quickly run out a long lead; I didn't know if I was
going to be able to hold him. I never had to find out, even though we
climbed all over Yosemite and Chamonix. Back in camp he was just one of
the guys."
[Above: photo courtesy of Glen Denny]
In 1955, The Kors (Layton, brother Waylin—7 years his senior—and their parents), who'd never lived anywhere other than the Plains regions of the Upper Midwest (with the exception of a short stint in California in the 1940s to address young Layton's "rheumatic fever") moved to Manitou Springs, Colorado, where the young Kor saw a film that would change his life (High Conquest based on James Ramsey Ullman's book of the same name—Kor mistakenly called it Man Against the Matterhorn in his book Beyond the Vertical). The next day, Kor borrowed his father's geology pick and found some rocks behind the trailer park and started chopping steps in the rock.
"I don't remember," he told me in 2008. "I think I just did it here and there probably, just something to balance in. It wasn't very high."
He quickly gave that up—realizing that chopping steps in the ice in the movie he'd seen was a totally different deal altogether—and began reading about climbing in whatever books he could get his hands on as the Kors moved briefly to Altus, Oklahoma then Wichita Falls, Texas (the "land of the flat," as Layton called it. Ironically, the library there—in Wichita Falls—had a lot of books about climbing).
"As time went on I kept accumulating knowledge about what the sport was about, the fact that you use a rope and tied in and stuff like that," he told me in 2008. "[It was] all rudimentary knowledge about the sport, but little by little I learned more."
In the spring of 1956, the Kor family returned to Colorado—this time Boulder. Game on.
Kor, with no formal climbing training—and as many observers have suggested, because of that lack of formal training—essentially invented climbing for himself. And, fortunately, Kor was in an area with a lot of great crags that were almost wholly undeveloped in terms of their climbing potential: Eldorado Canyon, Boulder Canyon, Lumpy Ridge, and Rocky Mountain National Park, to name the nearest to Kor's home.
"He just saw things and had that confidence," noted Dave Dornan, an early climbing partner of Kor's. "We were taught to be cautious and to test stuff, and three points of contact, and all that old-fashioned stuff, and he never had any rules to follow, so he just did what came naturally."
As the years followed, Kor would go on to make first ascents of Eldorado's best-loved and most classic climbs, including the Naked Edge, Ruper, Rosy Crucifixion, the Yellow Spur, and many others (he is credited with first ascents of 55 routes in Eldorado alone, most of them considered classic climbs today). By 1959, with his and Ray Northcutt's ascent of the Diagonal on the lower section of Longs Peak, Kor was a household name in the Colorado climbing community—although that household was more like a one-roomed cabin at the time. Then, he really got to work.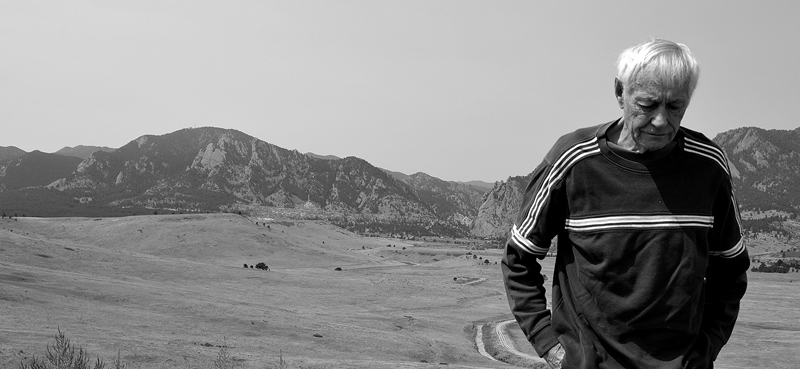 In the decade from 1957 through '67, Kor developed a routine in which he would roam between his local crags in the Boulder area as well as venture to other climbing areas, which in his case included Yosemite, Devils Tower, Garden of the Gods, the Shawangunks, and various Canadian and Alaskan areas, establishing new routes, and, as was important during this period, setting new time records for nearly every route he climbed, most notably those in Yosemite, which were the Holy Grail of American climbing, simply because they were the most challenging rock climbs on the planet in the early 1960s.
"He was a dynamo, a one of a kind," Royal Robbins, Yosemite's most respected pioneer of the 1960s, told me in 2008. "The emotion was one of wonder and admiration and 'who's this guy who comes from out of state and goes on the hardest Yosemite climbs and does them in record time?' It'd never been done before."
Like his father and brother, Kor became a mason and worked just enough to cover his expenses and spent the bulk of his free time climbing (he lived with his parents in their trailer until he was nearly 30). "My parent's supported my climbing," Layton told me in a 2011 interview. "Definitely. Without a doubt. For a decade there, all I did was climb."
In 1966, he was so highly regarded in climbing circles he was invited to be part of an international team that included John Harlin II, Dougal Haston, and (by default) Chris Bonington—who was hired by a UK newspaper to cover the event—to establish a new direct route on the Eiger's north face. The climb dragged out for more than a month, with the team of climbers routinely jugging 7-mil dynamic ropes fixed on the face—not something most climbers would rely on. "Every time the rope jumped or gave an inch or so my heart dropped through my boots," Bonington told me via email in 2012.
Ultimately, one of the dynamic ropes broke, John Harlin fell, and it was suddenly the end of an era—the Kor era. Standard histories of the end of Kor's climbing career suggest that after the Harlin accident he found God and quit climbing. He did the former, but not the latter and kept on climbing a lot, here and there, in a much lower-key fashion. As Lloyd Volgamore, a contractor who hired Kor during his early Jehovah's Witnesses years in Golden, Colorado, told me, he was climbing a lot in Clear Creek Canyon even though he'd supposedly given up climbing. A single formation in that canyon—near the Kor home in the 1970s—reportedly boasts five Kor routes.
After living for periods in Golden and Glenwood Springs, Colorado, the Philippines, Guam, and California, Layton moved to Kingman, Arizona, where he passed his final days, climbing occasionally and cursing the dreaded dialysis treatment he was on.
Layton Kor, friends recall, was a rough and ready youngster on the crags—setting a climbing standard for difficulty across Colorado and much of the nation—but in later life a splendid and virtuous friend, father, and husband.
Every climber who's ever lived has ultimately come to respect Kor's climbs. He set standards for difficulty and daring in every area he ventured—the Front Range, the Colorado Plateau, Yosemite, and other areas. Authors Stewart Green and Eric Bjornstad estimated in 2012 that a popular Kor route near Moab, the Kor-Ingalls route on Castleton Tower, has had more than 40,000 ascents.
Kor even had an influence on equipment design, too. As Patagonia founder Yvon Chouinard said in a 2012 interview, a 1966 ascent of Les Cortes near Chamonix with Kor led him to rethink ice gear.
"It was a big breakthrough because both of us realized it was a stupid way to climb with these flexible crampons and flexible boots, ice axes that wouldn't stick in, ice daggers that were worthless," Chouinard said. "It was a revelation for the two of us for sure." (Chouinard also credited Kor with being one of the few guys he ever hired at Chouinard Equipment in the early 1960s—where a number of climbers worked just to get their hands on decent pitons—who could forge.)
Chris Jones's often maligned but generally accurate 1976 book, Climbing in North America, has a chapter titled "Layton, 'The Great 'Un.'" He was the only climber in a book spanning more than a century's worth of American climbing history to be honored in such a way—not even The Fred, whom we all know and love, was honored like that.
In 2008, a pensive Kor summed it up quite well for me during a marathon interview. "We all carry a little bit of madness," he said. "You have to be mad to climb. It's a pretty bizarre sport—a way out there sort of thing. It's amazing it's gotten so popular."
Layton "the great one" Kor is survived and missed by his children—Arlan, Julia, and Jaime Kor—and his widow, Karen, and by his first wife Joy Kor (née Heron). And by thousands of climbers around the globe.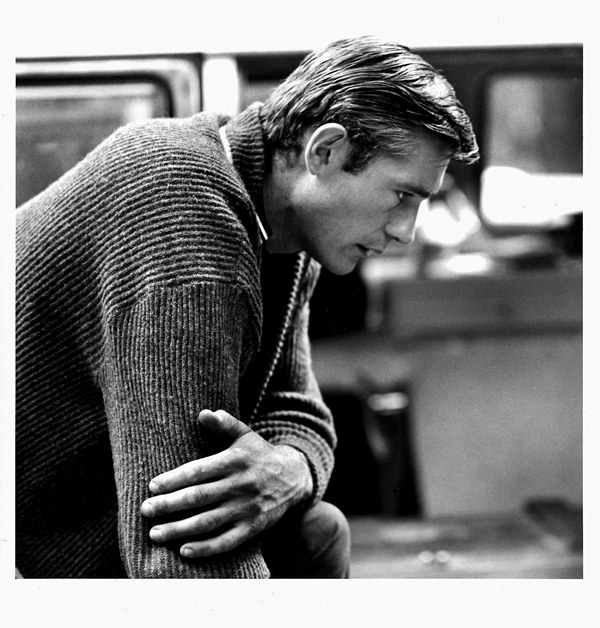 Contributions to Layton's family can be made at a website set up by Chris Archer and Steph Davis: http://www.youcaring.com/memorial-fundraiser/support-for-layton-kor/55319 or, by contacting the writer directly at camburns@rof.net.
Cam Burns is currently working on a biography of Layton Kor.
[With thanks to Glen Denny and the Warner Literary Group.]