A Late-Morning Riser Reforms for a Day of Backcountry Skiing
Heather Sterling
/
3 Min Read
/
Snow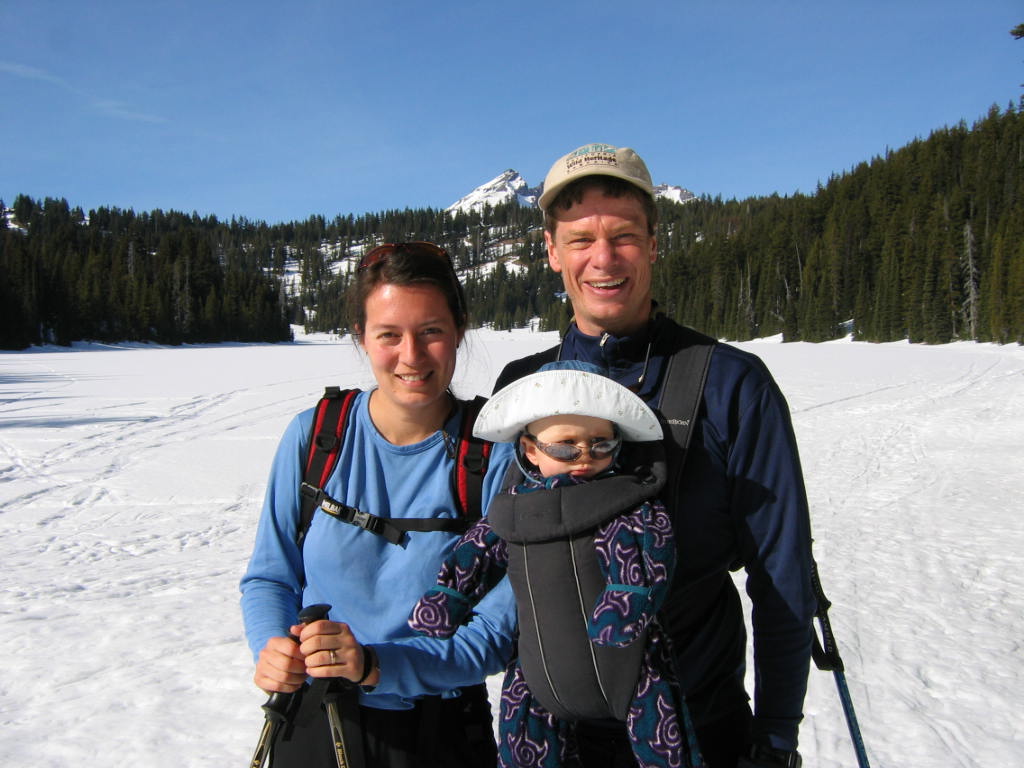 It's early morning and our pre-dawn bedroom is see-your-breath freezing. But I'm curled up with my daughter Lily, snug in our cozy nest of blankets. I'm in that happy place between dreaming and waking. A habitual late-riser, I relish long, lazy mornings. I love adventure, I just prefer to initiate it after 9:00 a.m. and a good dose of caffeine.
Suddenly, I am aware of him; my husband John. I open one eye and see him standing in the doorway, fully dressed for the day that I now remember we have planned to spend backcountry skiing. I suspect that the tea has been brewed and the car already loaded. My brow furrows and dark thoughts cloud my groggy mind.
I turn to Lily, seeking an ally. But she takes one look at John and bursts into a huge gummy smile. Showing off all four of her pearly whites, she wiggles toward the edge of the bed. Traitor! She throws her arms up to her Papa, clearly game for whatever adventure is thrown her way. John scoops Lily up and heads downstairs to swaddle her in layers of fleece and down.
Still foggy-headed and sacked out in bed, wool blanket tucked under my chin, a realization sweeps over me. I'm outnumbered. The balance has shifted and I am now the minority in a house full of morning people. I am cranky – betrayed by my own flesh and blood.
Lily is squealing happily downstairs while John bustles around preparing for our ski day, and I can practically hear our dog Kenai's tail wagging in anticipation. Though I want nothing more than to bury myself in the covers and drift off to sleep again, I sigh and roll out of bed.
We pull up to the trailhead a few minutes after the sunrise, and I admire the chilly honey-colored light. The parking lot is empty. We'll have the trail to ourselves at this hour. I take a last gulp of hot tea while John loads Lily into the pack, then we strap on our skis and head out into the woods.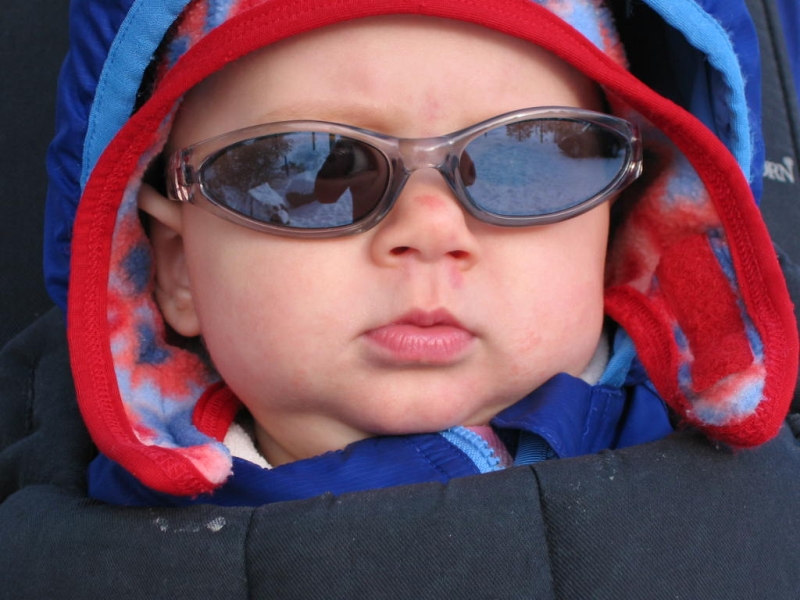 Rock star. Photo: Heather Sterling
 It's a glorious day. Bluebird. The towering pondos are laden with snow and eight inches of fresh blankets the mountain. Coyote tracks weave in and out of the trees. We flush a great horned owl. My head clears and I settle into my groove.
The still quiet of morning is broken only by the jingle of Kenai's collar and the rhythmic swish-swish of our skis. I turn around and see John and Lily both grinning the same ear-to-ear grin of utter joy. A hint of a smile creeps across my face. And I think, maybe it's not so bad being a morning person after all.
Happy holidays from all of us at Patagonia and The Cleanest Line!