Remembering Our Friends Jonny Copp, Micah Dash and Wade Johnson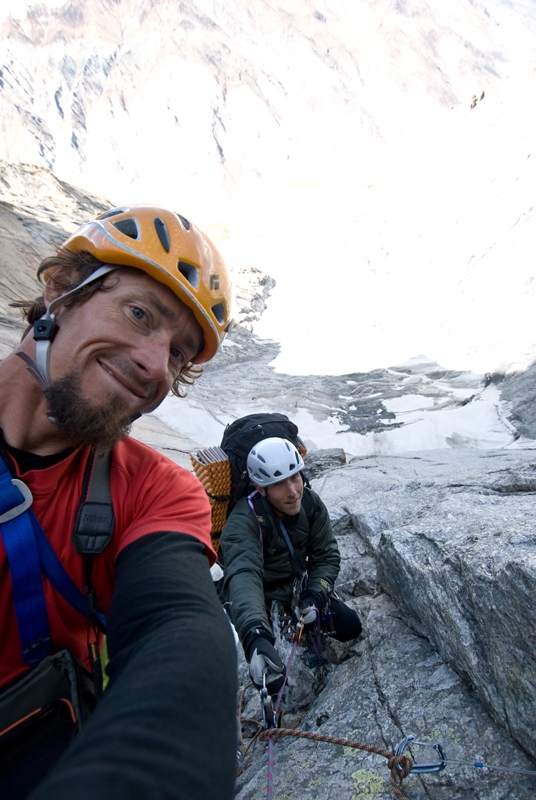 It's with great heartache that I deliver to you the tragic news that the Chinese search team has discovered the body of our friend, ambassador and hero, Jonny Copp. A second body has been found on Mount Edgar and is believed to be Wade Johnson. The search continues for Micah Dash, but the setting and circumstances make the prospect of finding him alive doubtful. It's been very difficult to digest this reality. Jonny and Micah were two of my best friends, and it brings tears to my eyes to imagine this world and our lives without them. It's hard to imagine how men of such solid character and stature, who possessed an overflowing energy for life, friends and the mountains, could be struck down by anything.
[Jonny Copp and Micah Dash, Kashmir, India. Photo: Jonny Copp]
Like so many others, I knew of Jonny Copp before I ever knew Jonny Copp. With a name that sounds like an alpine action figure and his characteristic goatee, smile-lined eyes and brawny physique, Jonny more than lived up to his reputation. Jonny's optimistic approach to everything and everyone in his life was undefeatable. He always greeted me with a bear hug and an ear to ear smile. He dedicated his life to his friends and family, his pursuits in the mountains, and sharing his contagious passion for adventure and the outdoors with as many people as he could inspire. From Dirt Days, to Adventure Film, to the images, words and videos that Jonny built from the ground up and touched all our lives with, he was an unrelenting force of positive energy and good times. He could cut a rug like nobody's business and was the motivator behind many a raucous evening. Jonny was a one-of-a-kind guy and the first addition I made to the Patagonia ambassador program when I arrived here. I often referred to him as the "renaissance man of the alpine world" – a man of many hats who possessed a diversity of talents. He lead a lifestyle that we eagerly lived vicariously through, in the images and stories he dispatched from all corners of the globe. Jonny was an exemplary human being, a hero to myself and so many others, as much in his character as his talent. His generosity, honesty, compassion and optimistic attitude made him everything we seek in friendship. He was the center of an amazing community who will miss him dearly. Jonny's compassion, laughter, and larger than life smile will be with me forever.
Micah was a spark plug, a bulldog and a comedian. He worked harder than anyone to make a life for himself in the mountains and climbing community. For Micah's friends who knew his life story, it was apparent why climbing and our community was the driving force in his life and how much he cherished it all. Micah's self-deprecating sense of humor constantly overshadowed any ego he may have possessed and brought laughter and joy to every occasion. He was the first to tell you that his giant nose and short stature weren't making this "professional climbing thing" any easier. This attitude kept him humble and objective. Micah was always focused on improving his weaknesses, hoping to become a better climber and better person for it.  He made a point of learning from every less than perfect moment in his life and always illuminated the silver lining. When I called him last summer to tell him how sorry I was that he broke his foot in the Waddington Range he said, "No, it's cool.", and put aside any self-pity to focus on making the most of being unable to climb. Micah loved playing host and bringing together our friends whenever and wherever he could. When you were with Micah, he was the comedian that kept the good times coming late into the night, and in the morning, he was the alarm clock, putting a jumpstart to the day ahead. My memories of Micah have me laughing with tearful eyes, and remembering the joy and humor he delivered, whether to a packed-house presentation or a tight crew at the crag.
Although I have only met Wade on a handful of occasions, it was a pleasure to be in his company. I know my good friends Nick and Pete of Sender Films would not allow anyone but the greatest of characters and talent to join their tight team and work from their home office, and Wade delivered. He loved the outdoors and was working hard to build a life around it and within it. It saddens me that Wade was taken from us so soon and I'll never be able to fully experience his wonderful character of which I've heard and read so much about. 
Our Patagonia community has been deeply saddened by this news. Jonny was very much a part of our identity and an integral part of our community. Jonny's writing and countless images have graced the pages of our catalog for many years. His stories are among the greatest, his character among the brightest. He was an ambassador to the company, a role he didn't take lightly, and we were so proud to have him as a partner whether in the mountains, at a festival, or casually over beers. We were honored to partner with Jonny's Adventure Film Festival last year and bring his inspiring format of film and adventure to as many audiences as possible. When we had Jonny out to our Ventura office, he always had a lot of friends to visit. On his last trip here, after working hard for several days, we rallied a crew and skipped out before dark to surf under an amazing Pacific sunset (Jonny was scoring wave after wave like a machine!), then headed up to Santa Barbara where we danced 'til the town shut us down, and then in the morning discussed our next adventures over coffee and muffins. This is how Jonny lived, making the most out of every moment, and a lesson we are reminded of when the people we love are taken away.
My heart goes out to our friends and families and all who are aching with this tragic news.
I will love and miss my friends always,
Kristo
[Video shot, directed and narrated by Jonny Copp for the Tin Shed.]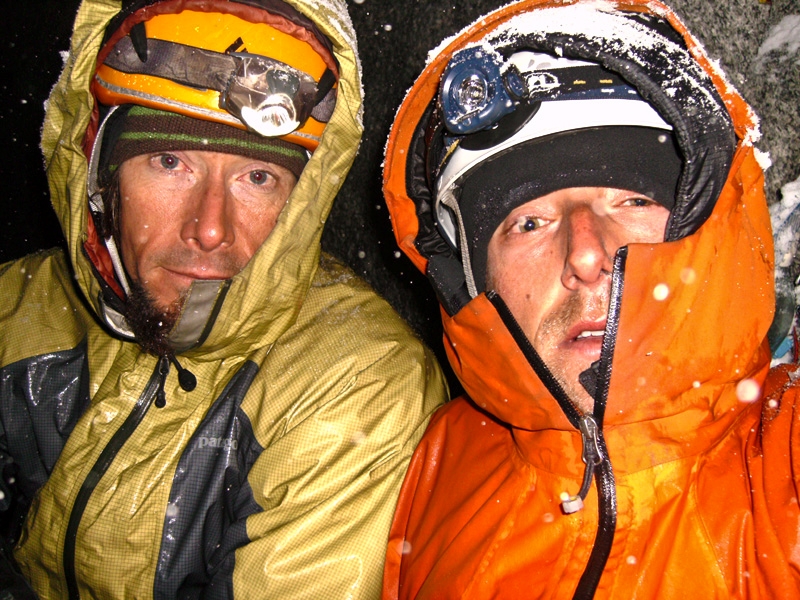 [Jonny and Micah, Chamonix bivy, 2008. Photo: Micah Dash]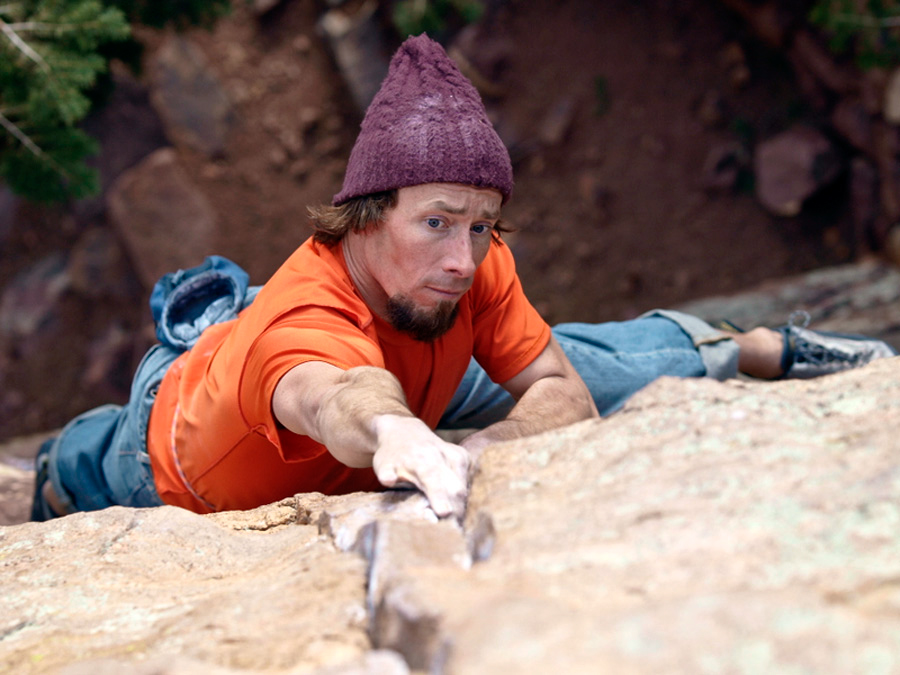 [Jonny bouldering. Photo: Jay Kinghorn]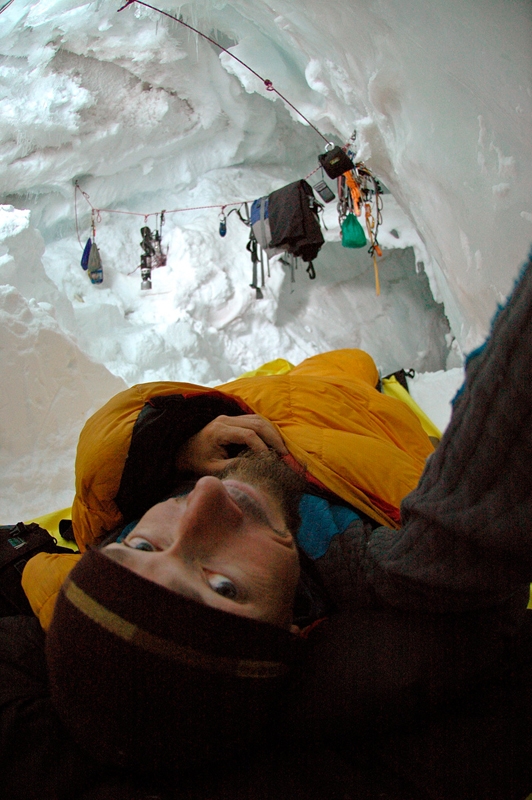 ["With the wolf huffing and puffing outside, Jonny Copp waits for a weather window and hopes that the serac walls are like the little piggys' brick house rather than the straw one. Nanda Kot, Indian Himalaya." Photo & caption: Jonny Copp]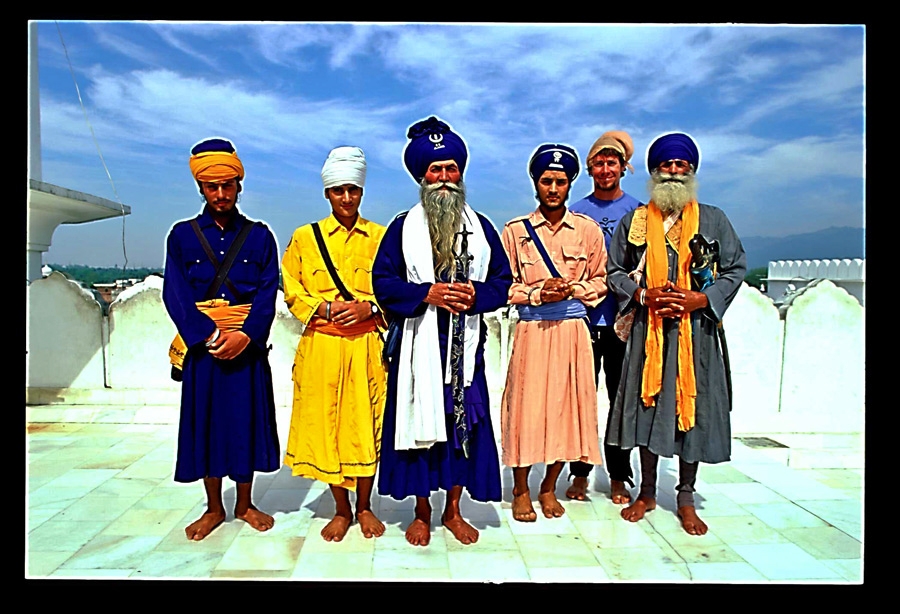 [Jonny hanging with the locals. Photo: Jonny Copp collection]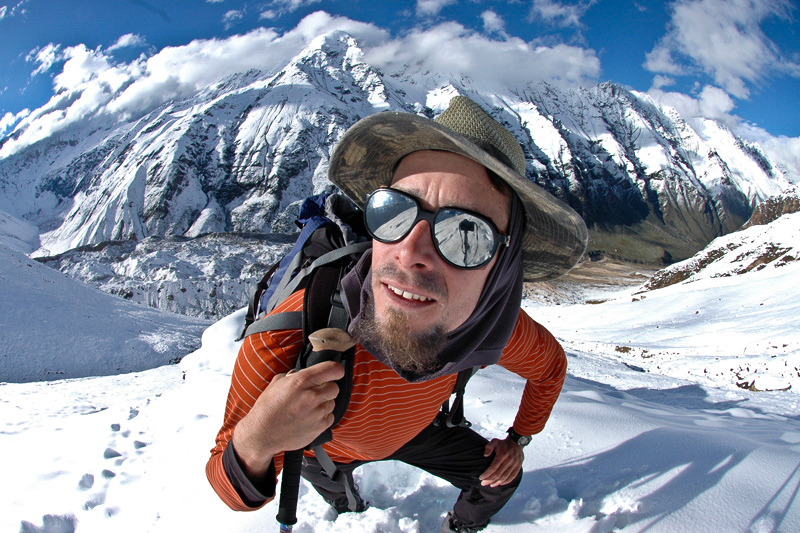 ["Jonny Copp and some slick eighties shades on a reconnaissance mission to locate a lost plutonium-powered sensor in the Kumaon Region of India." Photo & caption: Jonny Copp]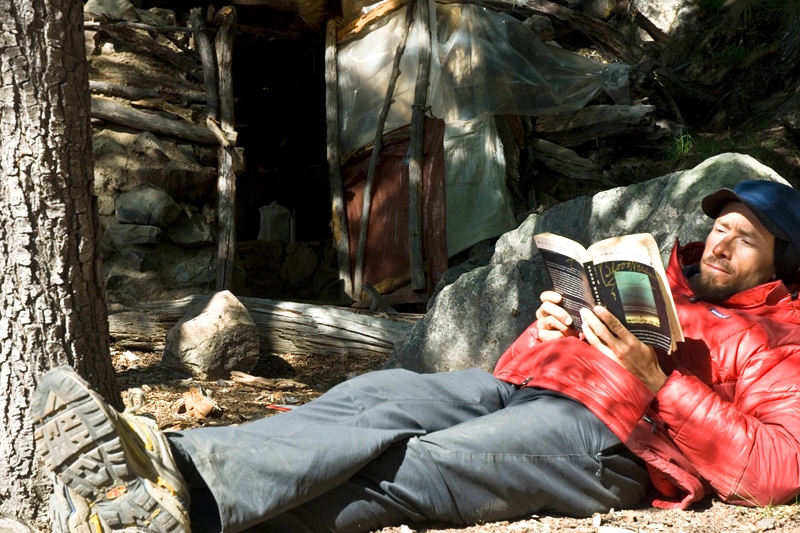 ["A climbing trip with Steve Su into a remote region of Patagonia known as San Lorenzo. Jonny Copp reads a little Cormac Mcarthy on Thnaksgiving Day, outside our basecamp hut which was built and abandoned two years prior to us finding it." Photo & caption: Jonny Copp]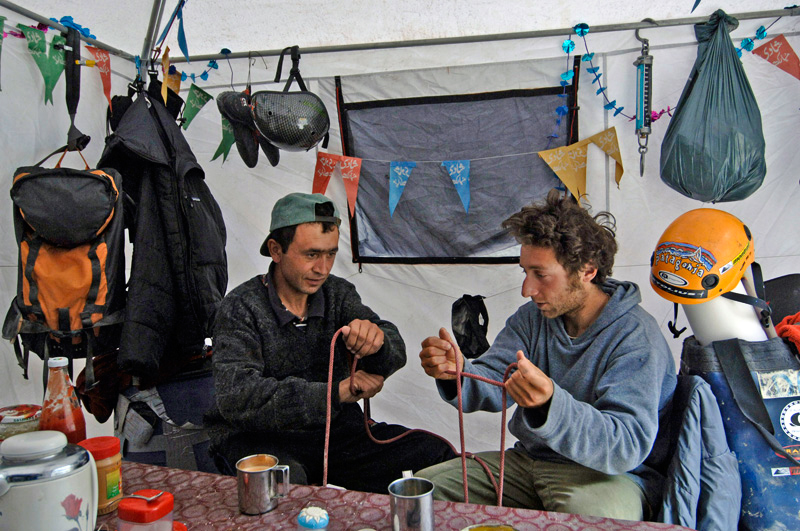 [Micah Dash teaches a local how to tie knots. Photo: Ben Van der Klooster]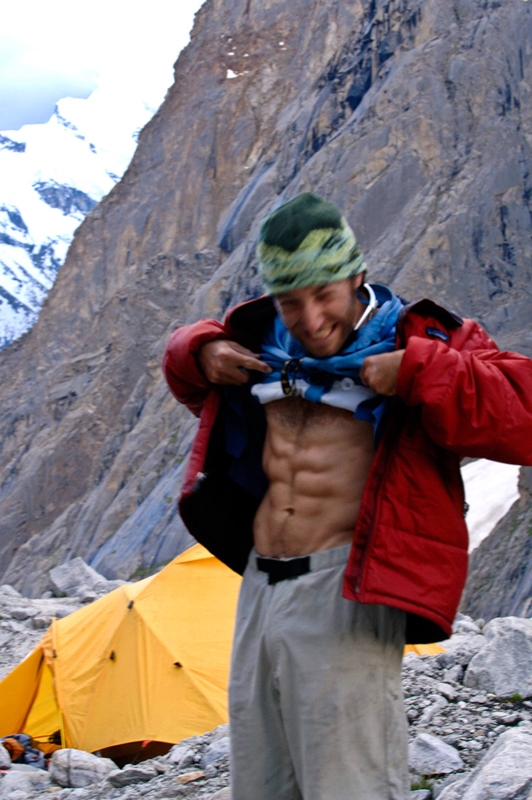 [Micah Dash, Nameless tower basecamp, Trango Valley, Pakistan, 2005. Photo: Ben Van der Klooster]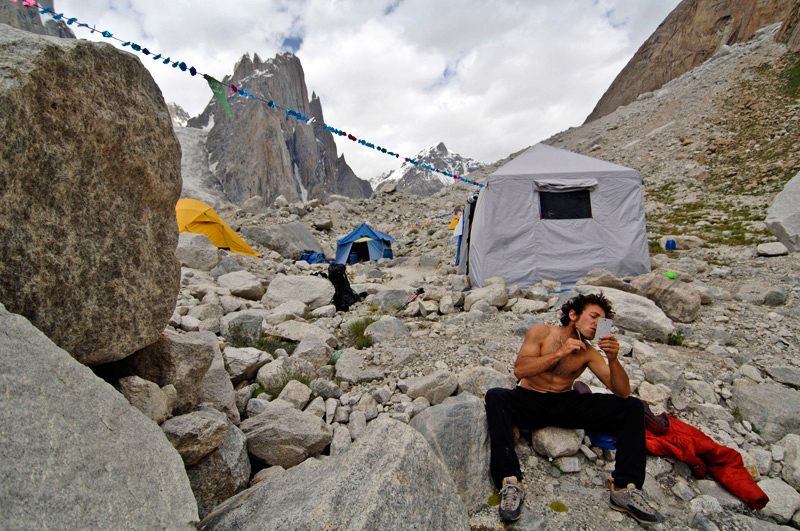 [Micah Dash taking time out for some personal hygeine in the Trango Valley, Pakistan, Nameless tower basecamp, 2005. Photo: Ben Van der Klooster]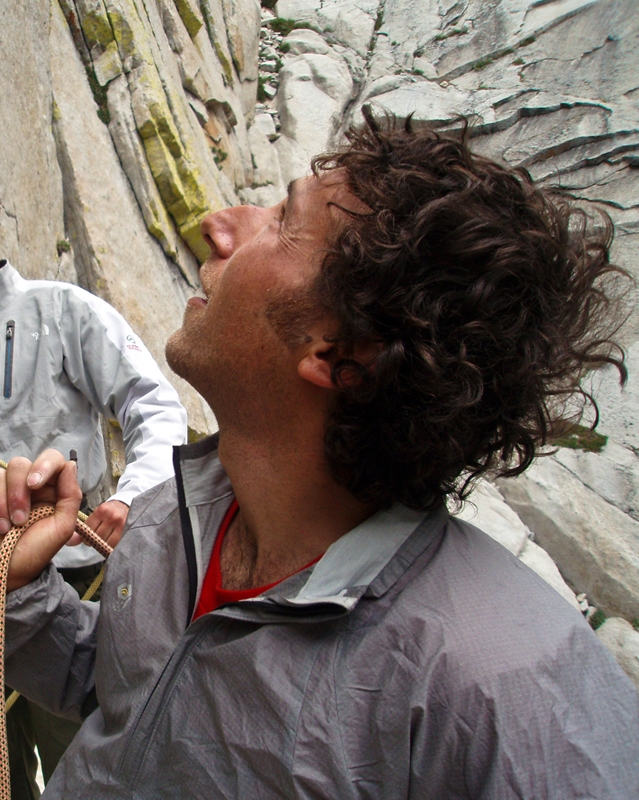 [Micah Dash climbing in the Needles, California, 2008. Photo: Kristo Torgersen]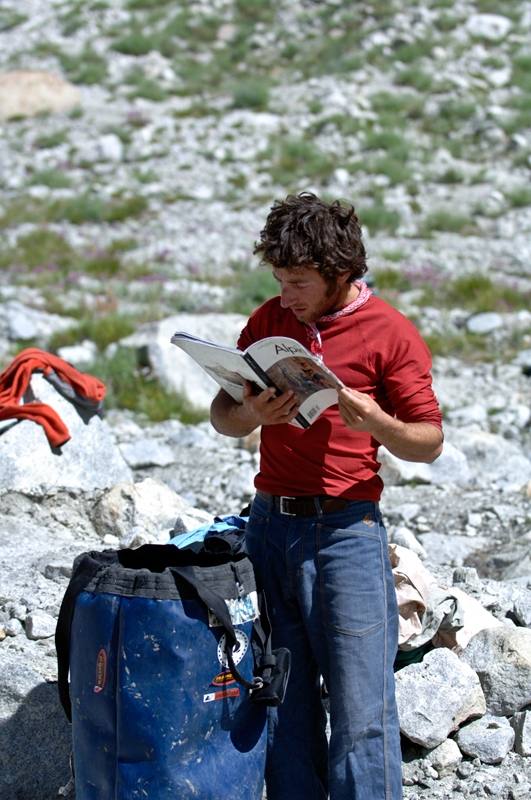 [Micah Dash. Photo: Ben Van der Klooster]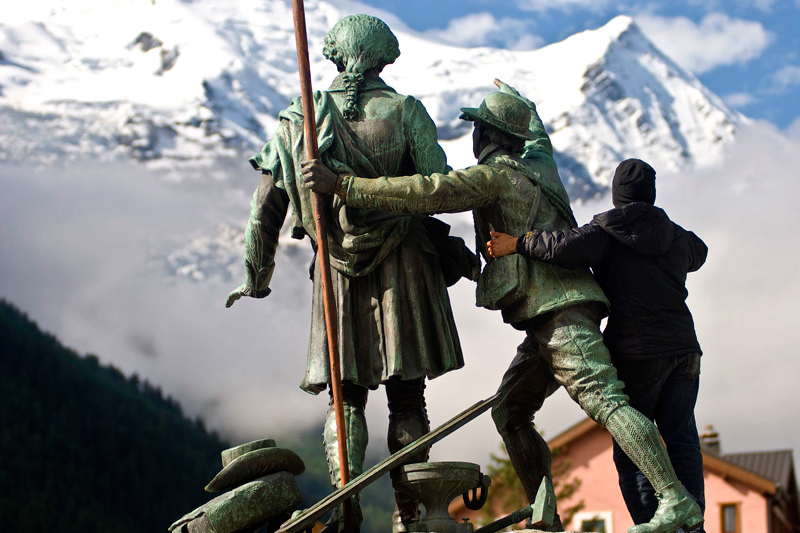 [Micah Dash takes in the view of the Alps with some friends, Europe, 2008. Photo: Jonny Copp]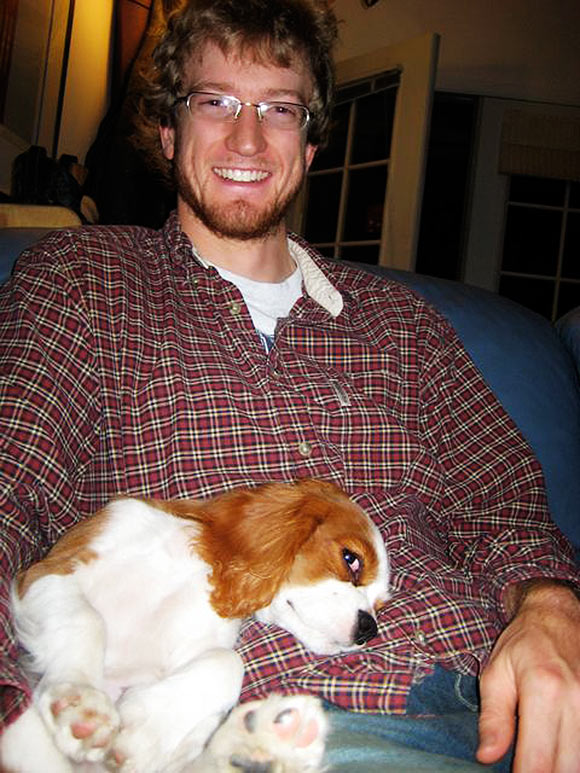 [Wade Johnson and Macho. Photo courtesy of Sender Films]
——————————————————————————————————————–
How you can help:
1) A fund to help assist the search and rescue efforts has been set up through AdventureFilm.org. Please consider making a donation today to help cover the costs.
2) The blog at AdventureFilm.org is also requesting stories, quotes and photos about these three amazing human beings. Please send anything you would like shared to Ben Alexandra <ben at adventurefilm dot org>. If you can resize images to 580px wide, that would be helpful, but not necessary.
3) Visit the fan page on Facebook entitled "Micah Dash, Jonny Copp and Wade Johnson" and share your memories there.