Paddling with a Purpose: A Day with the Epilepsy Foundation of Greater LA
Jared Muscat
/
Apr 12, 2018
/
6 Min Read
/
Surfing
Last year I decided to truly dig in to my effort to raise awareness about epilepsy, a disease that affects 1 out of every 26 people in the United States, by using my social media and long-distance paddling skills. I worked hard to prepare for a 17-mile paddle, reached out to the Epilepsy Foundation of Greater Los Angeles to learn what they needed most from me and made a plan. Shortly thereafter I found my family, friends and coworkers providing everything I needed, donations included, as I shared my story and raised both awareness and funds to try to find a cure.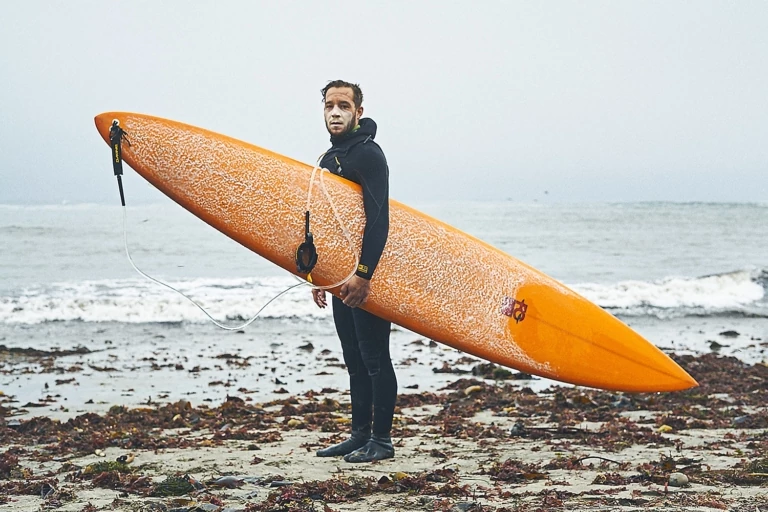 This summer, thanks to the help of the Epilepsy Foundation, I was under the care of a neurologist at UCLA, taking test after test, seeking an answer to my almost never-ending barrage of seizures. My wife and I want to bring a new life into the world soon and I want to do everything I can to protect that kid from the pain I have put those close to me through: watching me seize. Dr. Escueta started by spending two hours interviewing me and my wife and asking questions I never knew were related to this disease. He sent me to test after test. Ultimately, the tests revealed the problem area and, once that was located, the problem itself.
Type 1 focal cortical dysplasia (FCD).
FCD is a brain abnormality, which for me surfaced when I was 17 and wouldn't listen to medication for longer than six months to a year.
In my neurologist's office, listening to him lay out the plan, I found myself somewhat removed, ahead of each word, until he landed on the final two: brain surgery. He wrapped up and I sat there somewhat paralyzed. It was a path with an incredible destination but a long and tedious road.
Each day grew longer. Each hour grew longer. Even minutes grew longer. I lost track of time. The normal was no longer normal and the main characters of my life (co-workers, surf friends, the Giants and literature), drifted firmly into the background, their relevance shattered by the new thoughts running around my mind. If you asked, even the most basic facts evaded me. What day of the week is it? I don't know. What month are we in? Let me look up the next scheduled test and I will let you know. Who is the president? Well, I couldn't forget that one.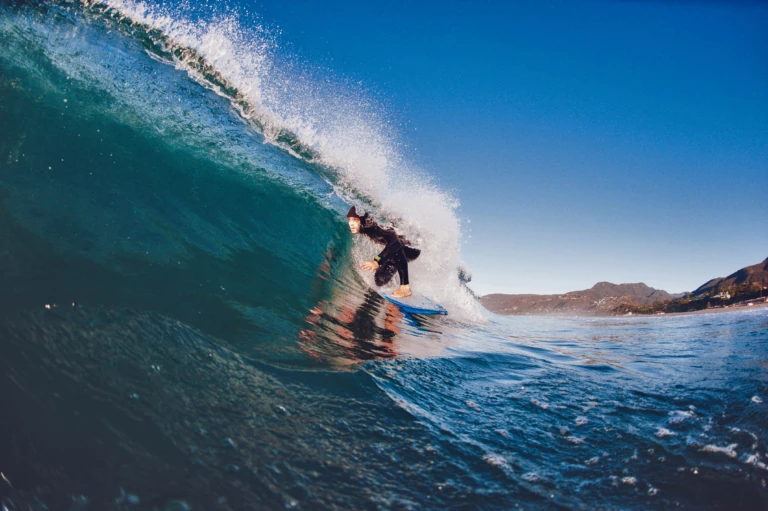 Yet the one place all stayed well, all stayed calm and fear of the surgery never loomed, was in the ocean. Yes, my wife, my brother, my parents and friends provide comfort and support in unexplainable depths. But the ocean provides a sanctuary. The ocean is the only place that the overwhelming road to surgery drifted further away than continents on the other side. Why? Hard to explain. But I know it to be true. In the ocean I find my peace, I find my true self and I am reminded of my life-guiding principles. I pray to Mother Ocean. I speak to Mother Ocean. I immerse myself in Mother Ocean. Maybe she is my god and that is the answer. Maybe the reason is as simple as I grew up in the ocean and the inner youth always needs to have a say.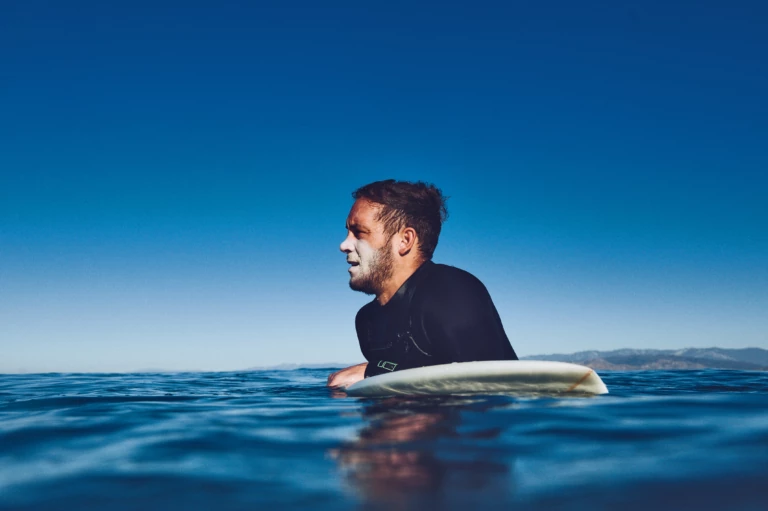 I decided I needed to do another paddle and hopped on my 12′ paddleboard once again, with a camera, friends and iPhone in tow. I knew I could bring inspiration for my fellow epileptic friends to stand stronger.
I made a post to social media. I gathered my brother, my paddle partner Tim Davis, a friend with a boat, Max Hammer, and a friend with a camera, Luke Williams. And I turned on my Instagram to make a live video of my normal morning paddle. I asked for donations. I told stories along the way. I laughed. I hugged. I let my arms grow tired. I showed everyone what I do to cope. What I do to stay happy. How I so often stay stoked while up against a brain surgery that includes lots of prep, a dissection of my brain and months away from the job.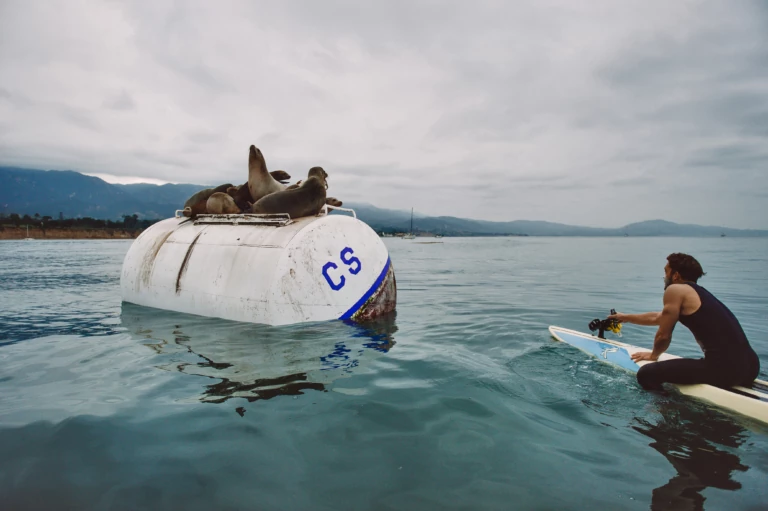 I rarely forget an ocean experience. Yet this is one that will stay with me in a special way. I will always remember changing in the parking lot and jumping over the beach break. Watching the sky turn from grey to light blue. Feeling waves lap up against my nose. Joking about how long it took me to learn to knee paddle. Being proud my little brother was doing his first paddle. Disclosing the process for every test. Hearing about a new baby. Singing happy birthday. Following the comments. Feeling my heart warm with each new like or viewer.
And above all, I will remember how good it felt to be in the ocean in such an incredible situation, along such a long, winding road.
Brain surgery will result in an 80–90% chance to be seizure free and a 50% chance to never take epilepsy medication again. Those are things to be so happy about.
At the end of it all, there is nothing to be sad about. Whenever I feel there is, I will turn to the ocean and jump on some form of craft. Right now, what I need is already provided. It won't necessarily take the fears or emotions away, but it will make it that much easier.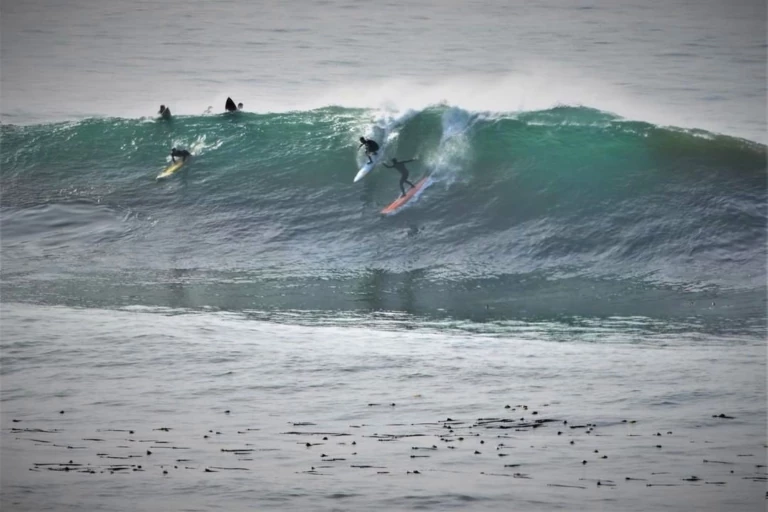 Life took hold of me a couple months ago. I am not trying to escape its grip. I am simply working to glide along, be it on waves or my paddleboard. That's the best I can do. I am elated to be so fortunate.
If you want to donate to the Epilepsy Foundation of Greater Los Angeles, please click on this link. Your support is very much appreciated.
An update from Jared post-surgery:
I won't ever be able to recall the view I awoke to on Monday night. I won't be able to tell a story with much detail about the conversations. But I can write in full confidence the moment I realized I was awake with my family in my room, at 9:15 PM on Monday, March 12, was one of the more beautiful moments in my life. While I could barely keep my eyes open or avoid the pain of brain surgery, a fresh sense of stoke seemed to invade the air in the room. Slowly, every hour or two thereafter, things seemed to just get better.
I am so thankful. I am so fortunate. I am purely stoked.