What If There Were a Patagonia Dating Service?
by Kelly Cordes
The latest from our friend and frequent contributor, Mr.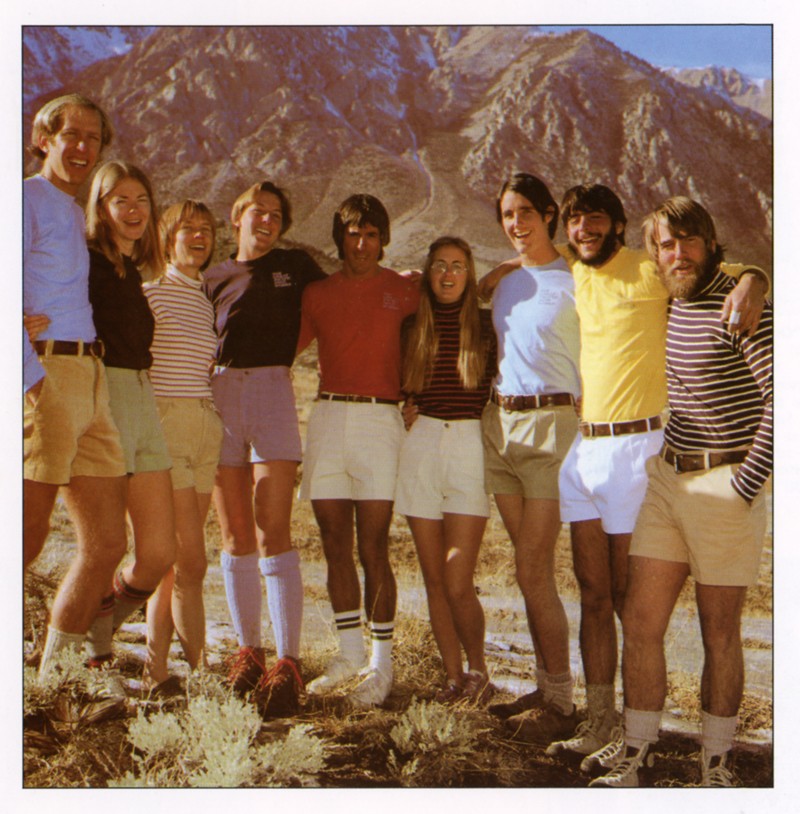 We have so many ways to connect, and so it brings me great pleasure to present a new idea. We at Patagonia believe that the best connections bring us personal peace and expand our horizons, challenging us as peoples physically, intellectually, spiritually. For example, there's yoga, surfing, trail running, climbing (yes, yes!), music, whatever it may be.
Speaking of music, I think the new Patagonia Music program is super rad, the funds go to great enviro causes, and we get to listen to cool tunes (not to nit-pick, but it'd be way better if they could get Motörhead on board) – just click the player while you surf the web and get your namasté on, or whatever. But Patagonia Music is just the tip of the iceberg.
The best connections usually involve a partner. Which brings to mind a lovely idea for another Patagonia program (as if Patagonia doesn't get bombarded with enough, "ya know, you guys should…"). We're Patagonia fans because we have similar interests, right? And what could be better for similarly interested peoples than Patagonia Dating? Imagine, you and your online souuuul mate get together for virtual yoga and herbal teas n stuff, talk about recycling, and if that goes well, maybe you meet in person someday? I'm not talking creepy stuff like sending nekked pictures of yourself over Twitter. Only cool stuff, like climbing and margaritas. I totally think this would fly. I'm gonna ask Yvon if I can head-up this new program.
[Patagonia Dating . . . Standup Shorts and tube socks not required.]
Not that I have any expertise in the field, but I'm proud to admit that I've never let ignorance be my barrier. I have failed miserably at online dating. About five years ago I figured I'd try an Internet dating site – Estes Park can be mighty lonely in winter, a place where men are men and the sheep are scared. Except it's so windy that even the sheep take cover. And so if the sheep take cover, how do you find them? Oh – that reminds me of a joke: How did the climber find the sheep? Wait, where was I?
Some site had a free trial or something, and claimed to be geared toward active outdoor folks. I saw pictures of cute chicks climbing, running, riding bikes, stuff like that. Sweet. Only, how do you write a personal ad without sounding like a total dillweed? A sense of humor is a great thing, right? How would you write one? Here was my attempt:
Thirty-something climbing bum with no discernable qualities seeks non-annoying hottie with low standards and bad eyesight for a short-term, meaningless relationship. Not interested in just "friendship," I have plenty of friends. But who knows, maybe love or *@#%?@!??. We can enjoy romantic weekends at my cabin (after I go climbing with my friends) swilling margaritas and reading Bukowski. Must be comfortable with yourself, have a strong sense of self-identity and be willing to change the things about you that I don't like. Psychos need not apply. Nice car a plus.
P.S. I do yoga sometimes.
Well, I thought it was funny. Zero replies. Not one. Hmmm, maybe I'll hold off on pitching this idea after all …