Patagonia Footwear Partners Team Up to Inspect Factories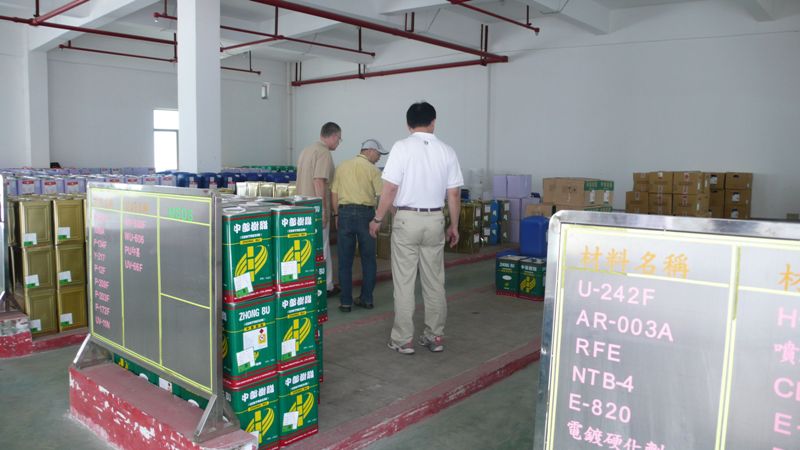 Patagonia has been working with Wolverine World Wide (WWW) for four years to build a successful line of hiking boots, lifestyle and multi-sport shoes, sandals and more. We rely heavily on WWW's experience making footwear – an extremely complicated process – but stay involved in every step of the process.
That's why members of Patagonia's Corporate Social Responsibility (CSR) team recently traveled to China to check out our shoe factories. Social and Environmental Responsibility Director Cara Chacon and Social and Environmental Responsibility Analyst Julie Netzky toured all five of our footwear factories to get to know WWW's CSR team and learn about their program.
"The week-long factory visits were really important for both brands to benchmark our CSR programs, share best practices and knowledge and move the factories forward on compliance," said Cara, who has spent 11 years auditing over 1,000 factories and helping brands improve their CSR programs.
They toured the factories and onsite dormitories, with WWW's Corporate Responsibility Director Jim Musial and Human Rights Manager Allen Chen, to review remediation efforts from recent audits and observe labor, environmental health and safety conditions as part of their routine factory visits.
[Auditors inspect one of Wolverine World Wide's factories to ensure proper storage of chemicals with secondary containment. Photo: Cara Chacon]
During their visit to Zhuhai, both teams learned that YY1, the factory featured in this season's Footprint Chronicles, had some strong social programs in place: designated CSR personnel, a job training program for college graduates and even counselors for workers having troubles at home. They also found some issues that needed to be tackled, like missing toilet paper in the bathrooms and curfews for workers living in the dormitories.
The teams from both companies discussed WWW's approaches to improving factory conditions and held closing meetings with factory management at the end of each visit to begin the corrective action process (the above issues have already been corrected).
"We were a good team and really learned from each other," Cara said. "Jim's knowledge of shoe manufacturing and CSR makes WWW a great partner for Patagonia."
To learn more about their trip, check out the photos below (all photos: Cara Chacon)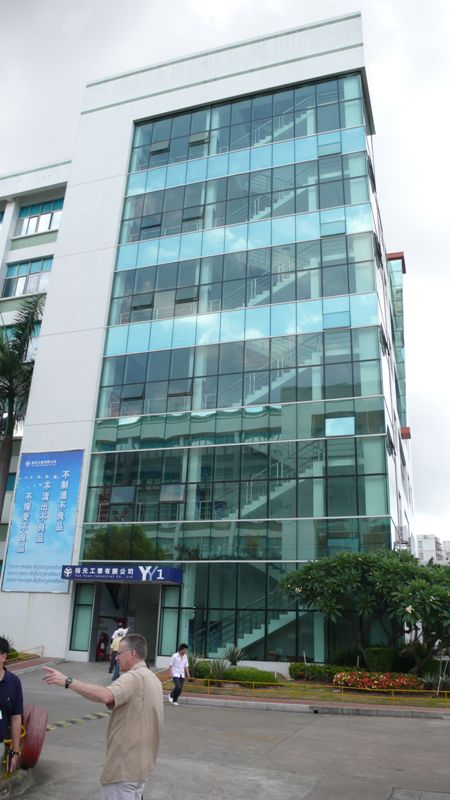 WWW Corporate Responsibility Director Jim Musial in front of YY1 headquarters, where he reviewed the factory's CSR program.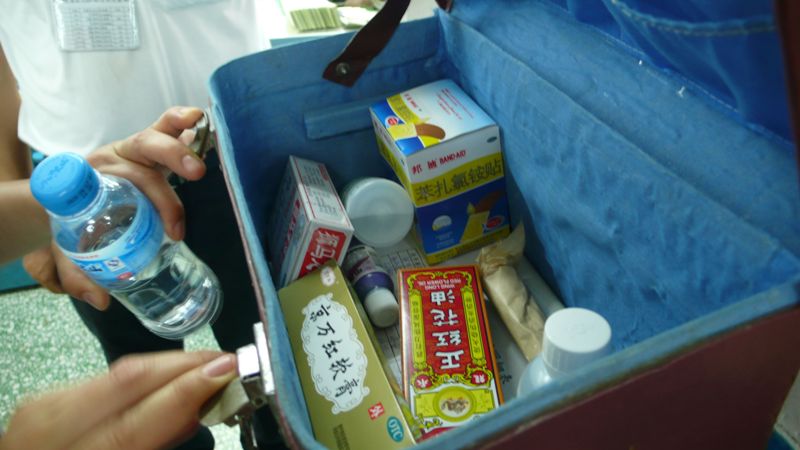 A stocked first aid kit is one of the many things that need to be on-hand to meet safety requirements.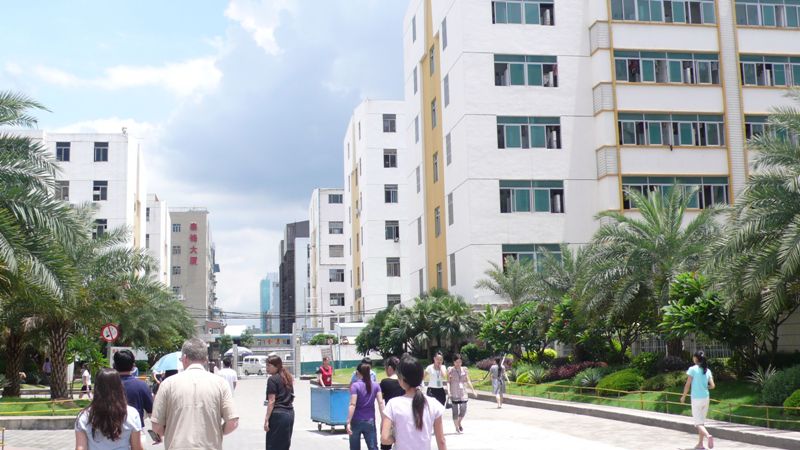 There are many requirements for onsite dorms. Cara and Jim found the conditions in these to be generally good.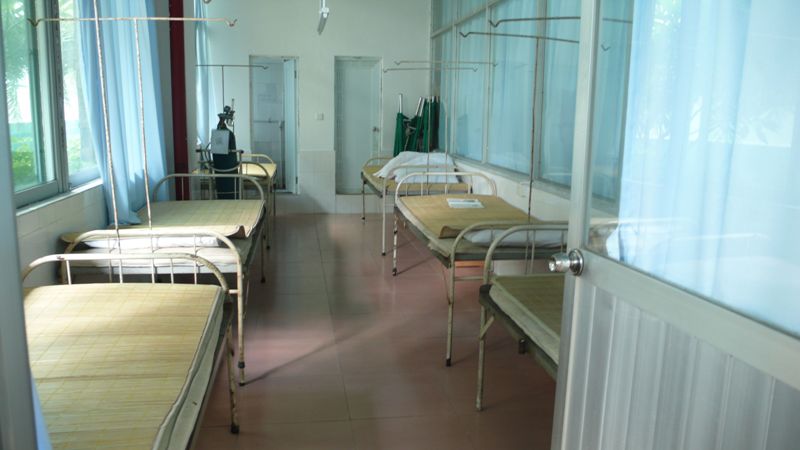 The factory provides an onsite medical clinic to the workers free of charge.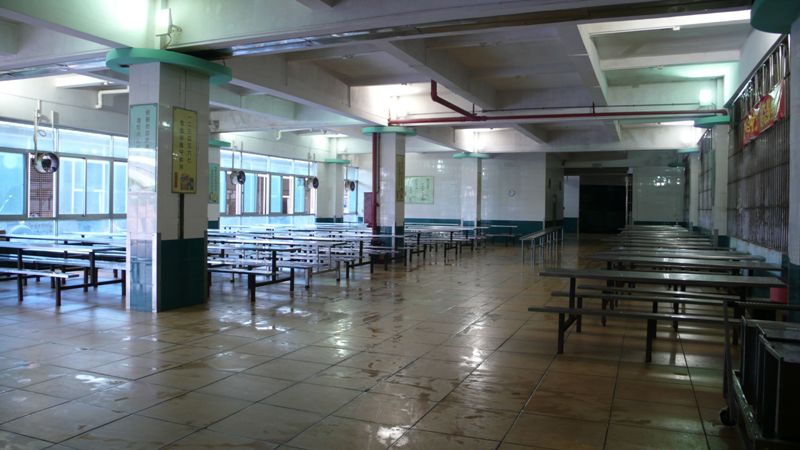 Cara, Julie, Jim and Allen were happy to see a clean cafeteria.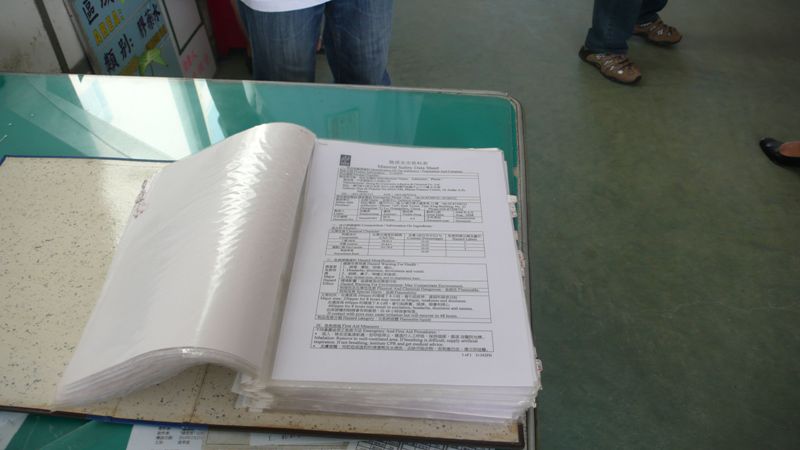 Material Safety Data Sheets (MSDS) are required for all chemicals onsite.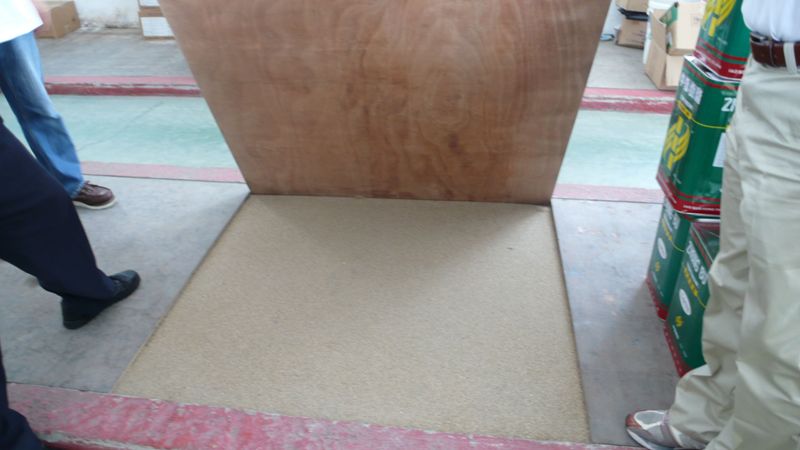 Sand is packed beneath the floorboards to trap chemicals and reduce potential fire hazards in the event of a spill.

Team photo at one of the Wolverine factories (left to right) WWW Human Rights Manager Allen Chen, Patagonia Sustainability Analyst Julie Netzky, Patagonia Sustainability Director Cara Chacon and WWW Corporate Responsibility Director Jim Musial.