Patagonia T-shirt Artist Opens Gallery Exhibit in Reno
/
Mar 06, 2009
3 Min Read
/
Design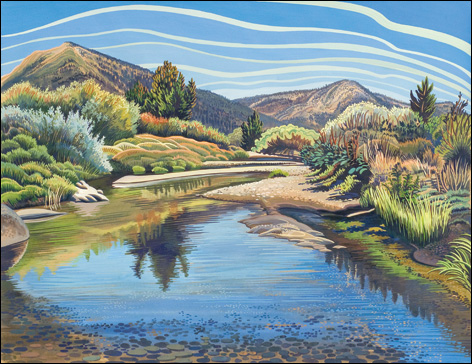 We're pleased share this announcement of a local gallery exhibit of the works of Phyllis Shafer. Ms. Shafer is an artist from Lake Tahoe whose work has appeared on one of our more popular t-shirts (image below). Fans of vivid, dynamic landscape imagery will thoroughly enjoy immersing themselves in her work. Please read on for the full exhibit press release and for links to a visual tour of Phyllis Shafer's work:
STREMMEL GALLERY PRESENTS:
PHYLLIS SHAFER
Into the Landscape: Vistas and Visions
March 12 – April 4, 2009
OPENING RECEPTION:
Thursday, March 12
5:30 – 7:30 pm
On Thursday, March 12, from 5:30 to 7:30 pm, Stremmel Gallery will host an opening reception for South Lake Tahoe artist Phyllis Shafer. Shafer's exhibition of new oils and gouaches, entitled "Into the Landscape: Vistas and Visions," are observations from her personal explorations of her Sierra Nevada surroundings and the Sonoran Desert. The show will continue through April 4.
[Images courtesy Stremmel Gallery and Tahoe Divers' Conservancy]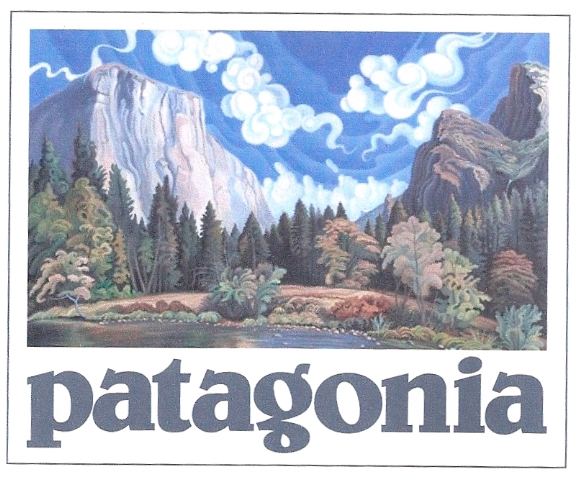 Phyllis Shafer is a plein-air painter, working directly from the rugged natural environment she observes, in a style that has been described as "idiomatic magical realism." Saying that she believes "that a kind of transcendental essence lies at the heart of all natural forms and objects," she strives "for the immediate, intuitive expression of a subject's essential nature." Her compelling, poetic paintings of the rugged landscapes she studies articulate her desire "to distill and crystallize" the "essence and the vital rhythms that animate it." The use of slightly exaggerated perspective, expressive brushstrokes and repeated patterns help to reveal the inner spirit of her subject.
Phyllis Shafer received her M.F.A. from University of California, Berkeley in 1988, and is a full-time instructor in painting, drawing, design, printmaking and art history at Lake Tahoe Community College. She has shown widely throughout the region, including Sacramento's Crocker Museum, and the Nevada Museum of Art. In 2006 she was invited to participate in Los Angeles' Autry National Center's traveling exhibition, "Yosemite: Art of an American Icon, Part II: 1970-Present." Her works may be found in numerous private and public collections, including Renown Medical Center and the Nevada Museum of Art.
On Thursday, March 12, from 5:30 to 7:30 pm, the public is invited to the reception to meet the artist and view her work. Phyllis Shafer, "Into the Landscape: Vistas and Visions" will continue through April 4. Stremmel Gallery is located at 1400 S. Virginia Street. Gallery hours are Monday through Friday, from 9 am to 5:30 pm, and Saturday from 10 am to 3 pm. For more information, contact Stremmel Gallery at 775-786-0558.
Works from the exhibition may be viewed online at: www.stremmelgallery.com