Photos from the DIY Alaia Class at Patagonia Cardiff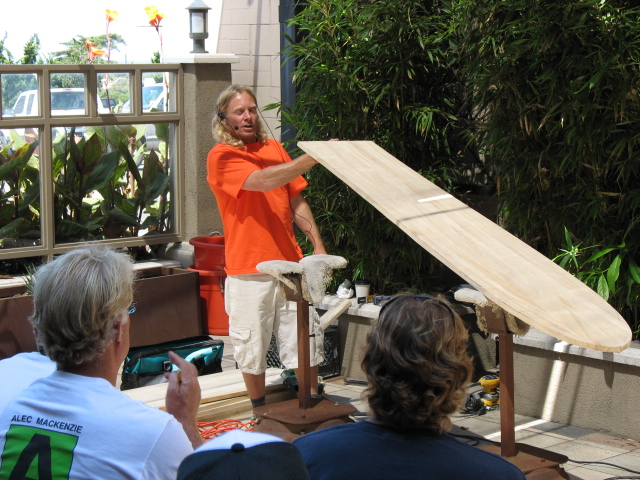 Last week we mentioned an alaia shaping class at Patagonia Cardiff. Store manager Devon Howard sent some photos from the event and a brief recap for those of us who couldn't make the trek down south.
Thanks to Cyrus Sutton of Korduroy.tv for getting us stoked on providing free alaia shaping classes with Jon Wegener — who did a fantastic job of teaching our customers how to make their own boards.

We hosted four free classes on our patio with an average of 35 students per class. Jon shared some tips on how to make your alaia surfboard with his special paulownia wood blanks that are available for sale here. The front row was getting dusted from the planer so during the later shows it was empty with people standing back as far as they could. Like getting sprayed by Shamu.
Make the jump for more photos and a trailer for Cyrus Sutton's new movie Tom's Creation Plantation.
[Jon Wegener checks his work during one of the four shaping classes he held last weekend. All photos courtesy of Devon Howard and Patagonia Cardiff.]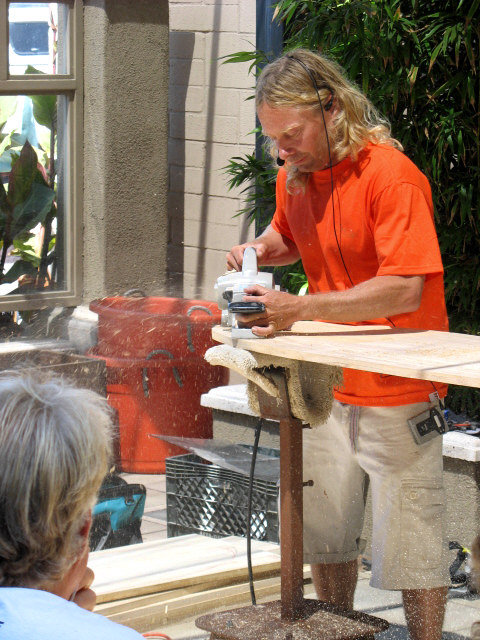 Jon working the planer.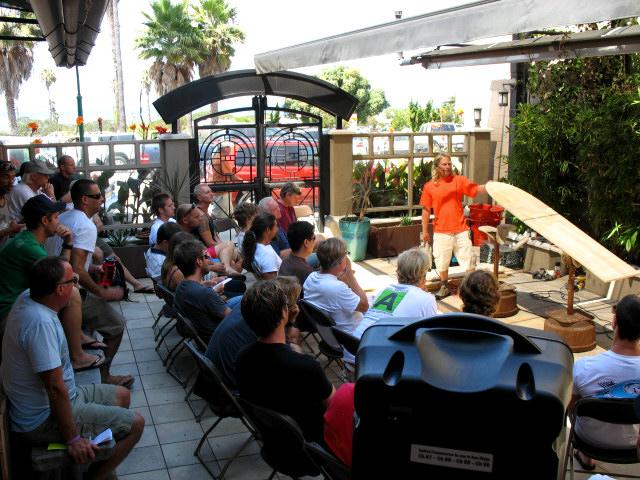 All four of the classes were well attended, even with a fun south swell in the water.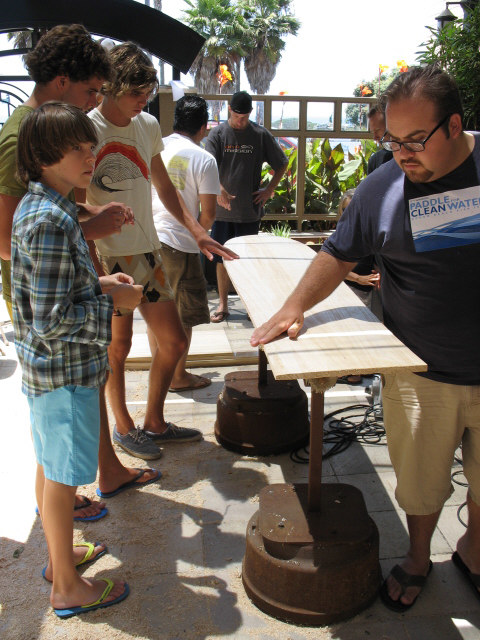 Attendees check out the finished product.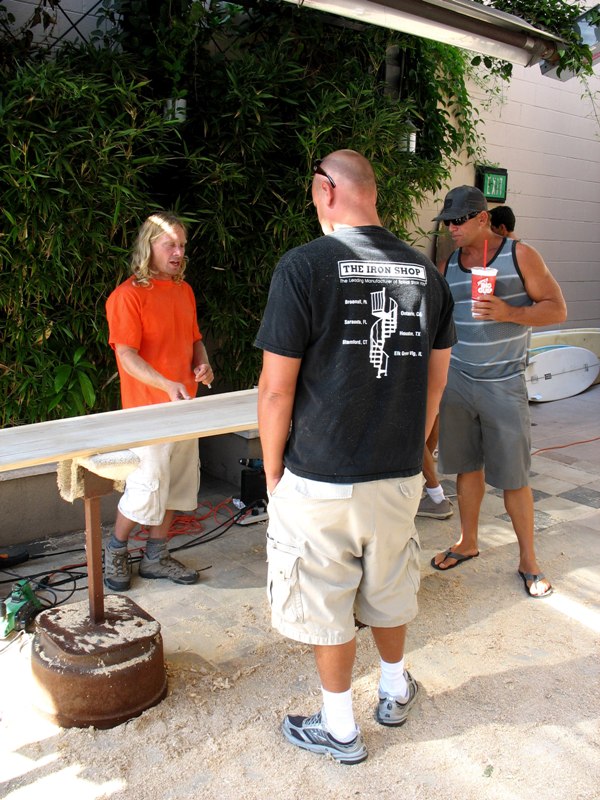 Jon answers questions.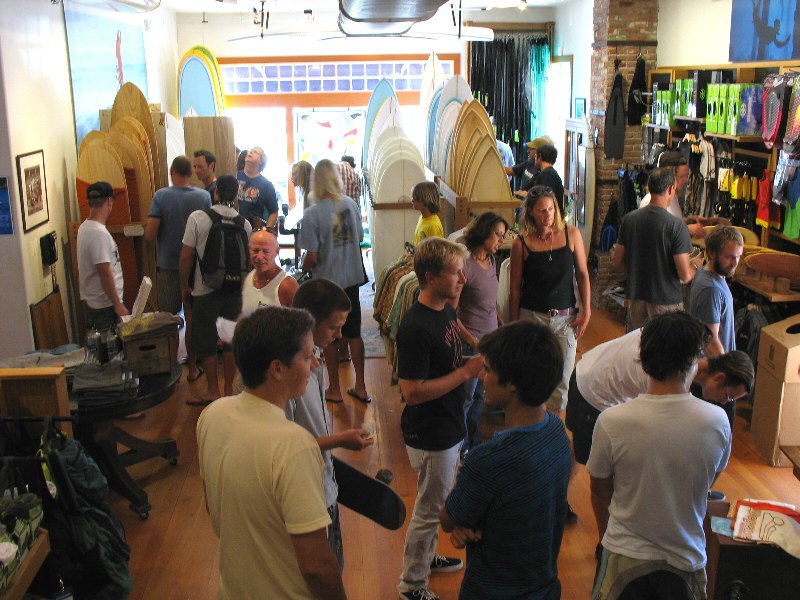 The store was bustling after the class.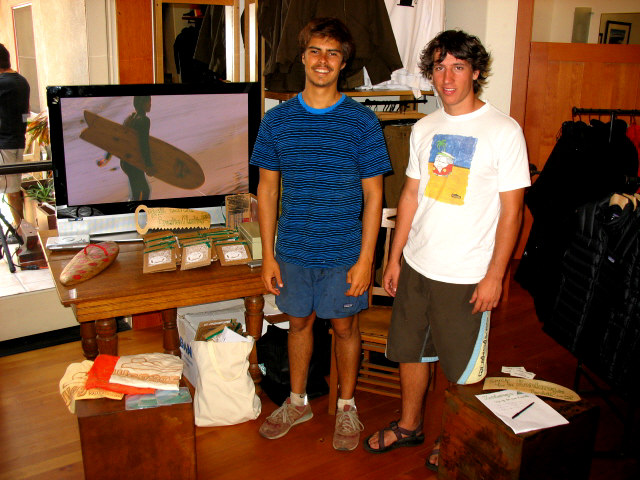 Cyrus Sutton (left) and friend in front of the display for Cyrus' new film, Tom's Creation Plantation. The movie features surfing and alaia-shaping instruction from Jon's brother, Tom Wegener, whose "Wood is Good" video series we featured previously on The Cleanest Line.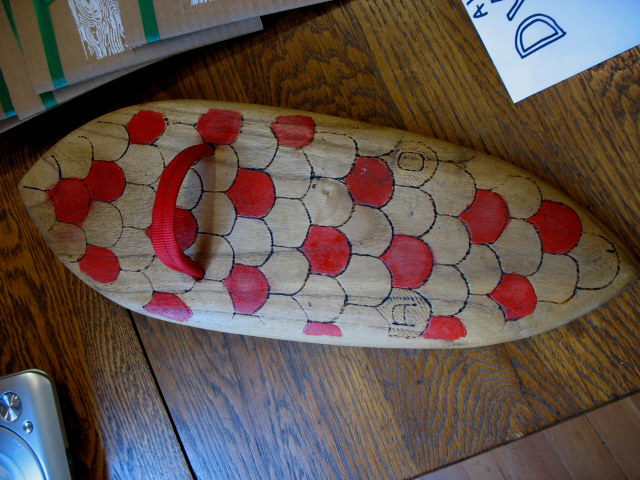 Learning how to make your own hand plane for bodysurfing is just one of the many things you'll get from Cyrus' new Web site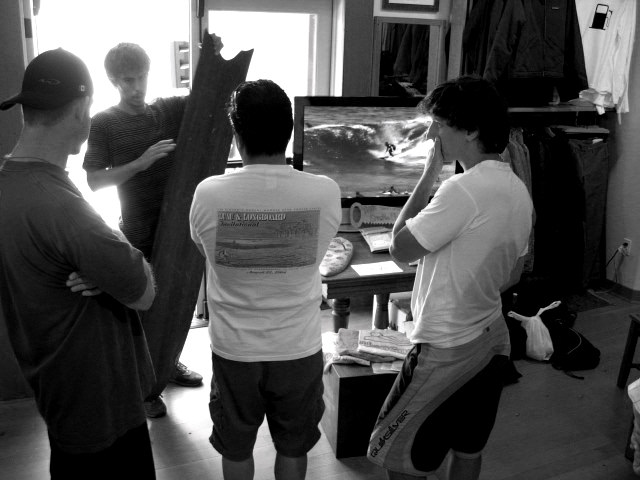 Cyrus shows off one of his own alaia creations. Check out that tail.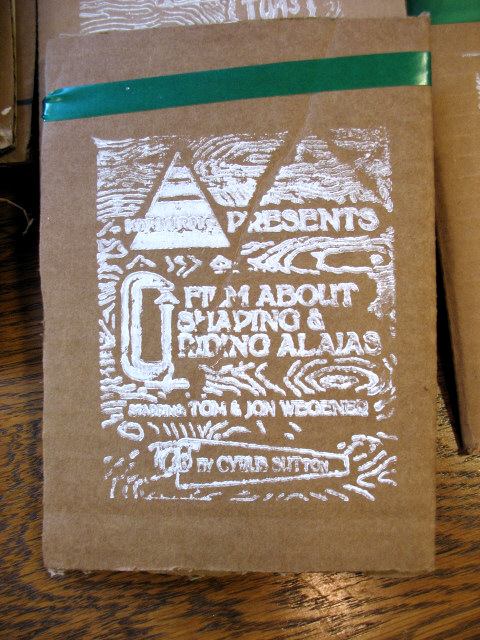 Cover art for Tom's Creation Plantation DVD.
[Tom's Creation Plantation Trailer from Cyrus Sutton on Vimeo.]
Keep an eye out for the movie at your local surf shop or favorite online dealer. You can also give Patagonia Cardiff a call (760-634-9886) or email them (store_cardiff@patagonia.com) about mailing a copy from the store.
Our thanks go out to Jon Wegener, Cyrus Sutton and Cardiff assistant manager Jon Peck who did a great job managing and promoting the event. Tune in to Patagonia Cardiff's Twitter feed for more on future events at the store.