Plastic Shopping Bag Ban Considered by the City Of Santa Barbara
New Jersey, Maryland, Connecticut, and New York. San Francisco, Los Angeles, and Oakland, California. And now the City of Santa Barbara. These cities and states share a desire to ban single-use plastic bags. Famous for its beauty, the stunning seaside city is considering a ban on plastic bags for what is now a well-known list of reasons, specifically, to prevent the bags from ending up in the gutters, and ultimately on the beaches and in coastal waters.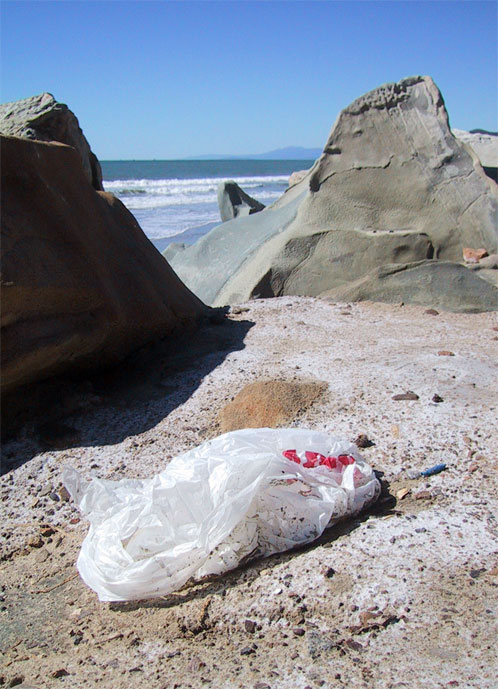 Readers of this blog know how we feel about the use of these single-use plastics (1, 2, 3). Debate over the issue is growing and gaining national attention, with discussion in such venues as National Geographic. We encourage the public to get informed on the issue and get involved at the local level to make your voice heard.
For residents of Santa Barbara and surrounding communities, a stake-holders meeting is being held on Monday, February 9th, from 3 to 5 pm, at the Environmental Services Building (1221 Anacapa St) in Santa Barbara. The meeting room is on the 2nd Floor. The public is encouraged to attend to voice their concern about plastic shopping bag trash. Contact info@sbck.org for more information.
Stakeholders expected to attend include representatives from the grocery stores who are very resistant to this idea. If you don't like to see plastic bags in the gutters, blowing across beaches or in the water, come to this meeting and make sure the city hears from those in support of a ban on single-use plastic bags.