Product Testing: Getting Soaked on El Cap
We test our gear on a variety of levels. Our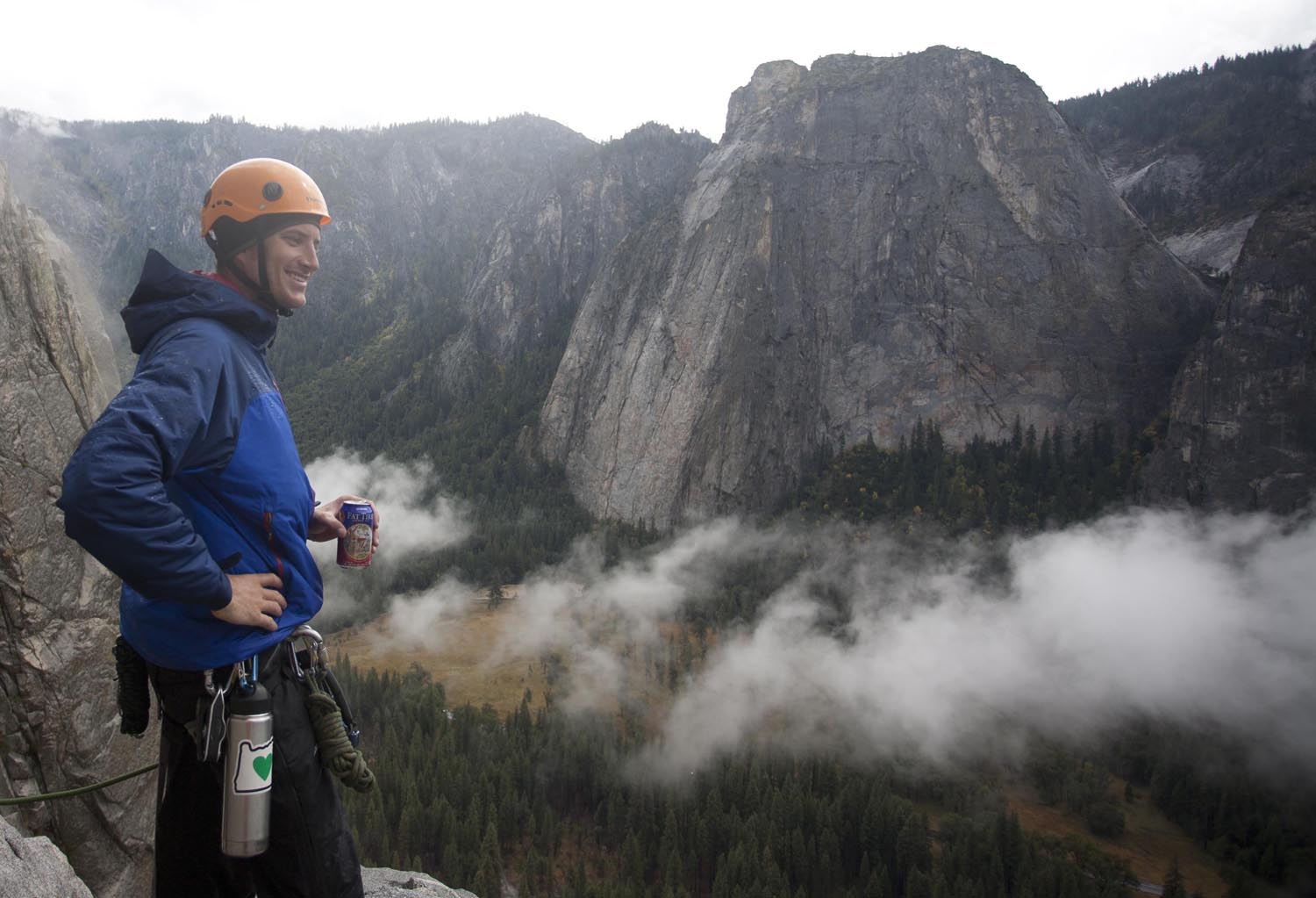 Field Report: Climbing El Cap, Yosemite Valley, early October 2010
Conditions: Kinda like rock climbing, kinda like paddling whitewater.
Products Tested: Nano Storm, M10 Jacket, R1 Hoody, Rain Shadow Jacket
Tested By: Dave Campbell, Patagonia Pro Sales
There's a saying in China: If you're 'one in a million', then there are more than 1,300 people just like you here. Climbing El Capitan in the 21st century is a similar scenario; during peak season, handfuls of climbers top out on various routes each day. Things have changed greatly since 1965 when TM Herbert and Yvon Chouinard did El Cap's first ever ground-up first-ascent via the Muir Wall.
Nevertheless, El Capitan will always be there to offer super-surreal experiences to those who wish to paddle out onto its vast sea of granite. Earlier this month we were caught high on the wall in one of the worst storms I've seen roll through Yosemite Valley. Below is a report about how our Patagonia clothing – and spirits – handled the abuse.
[Caleb enjoying the views from Salathé Wall. Photo:©Dave N. Campbell]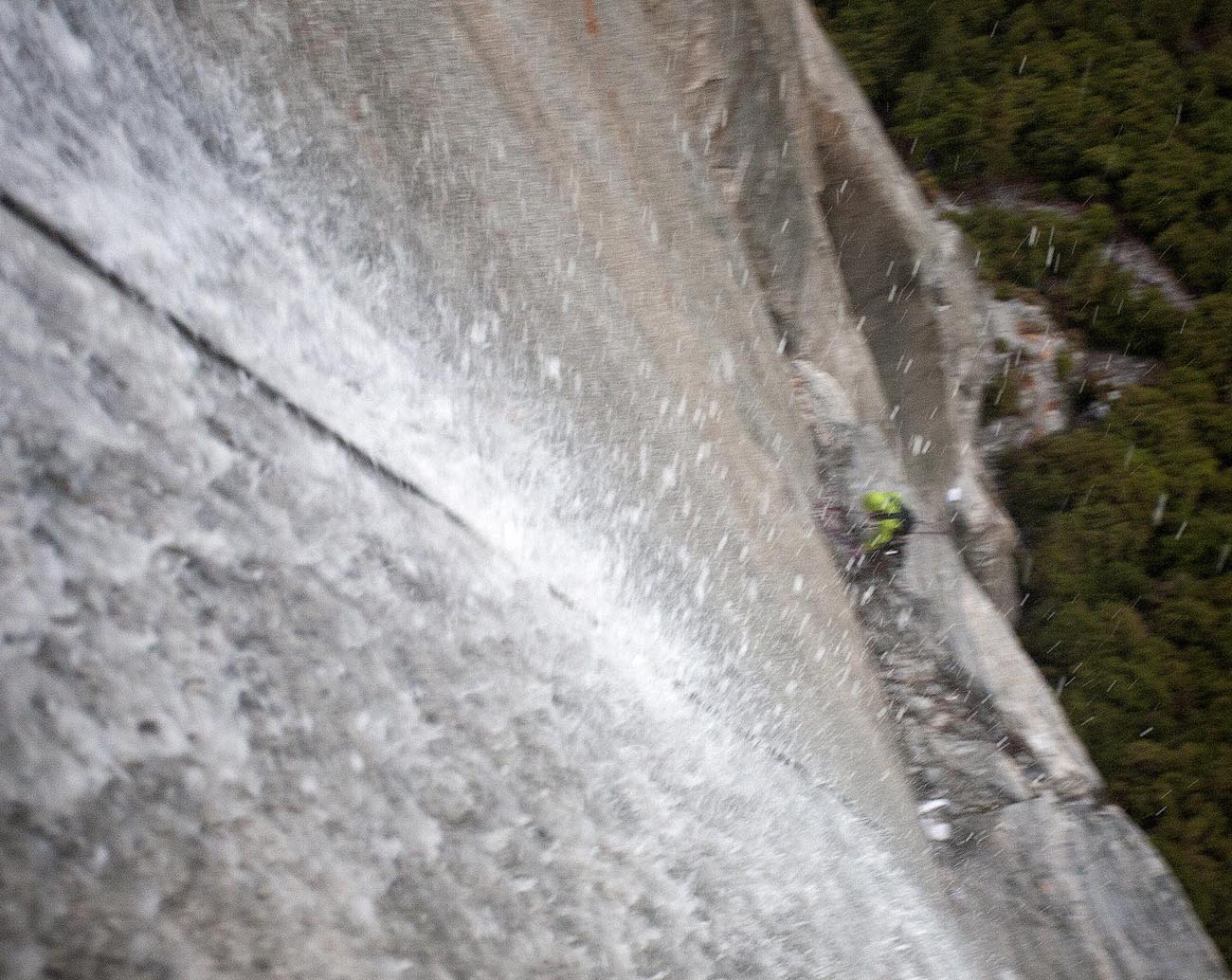 [Mark and the sheer madness of rappelling down waterfalls. Photo: ©Dave N. Campbell]
Though chilled to the bone, I managed to warm up and kill the ice cream headache by putting on an R1 Hoody (underneath the M10 jacket), with its Polartech hood cinched tightly underneath my climbing helmet. The Primaloft insulation inside Caleb's Nano Storm Jacket was still dry, even though he'd also been doused. Mark's Rainshadow Jacket was keeping him dry and warm as well. After 6 more waterfall rappels, we were back on the ground and headed to Scott Deputy's birthday party at the YOSAR camp.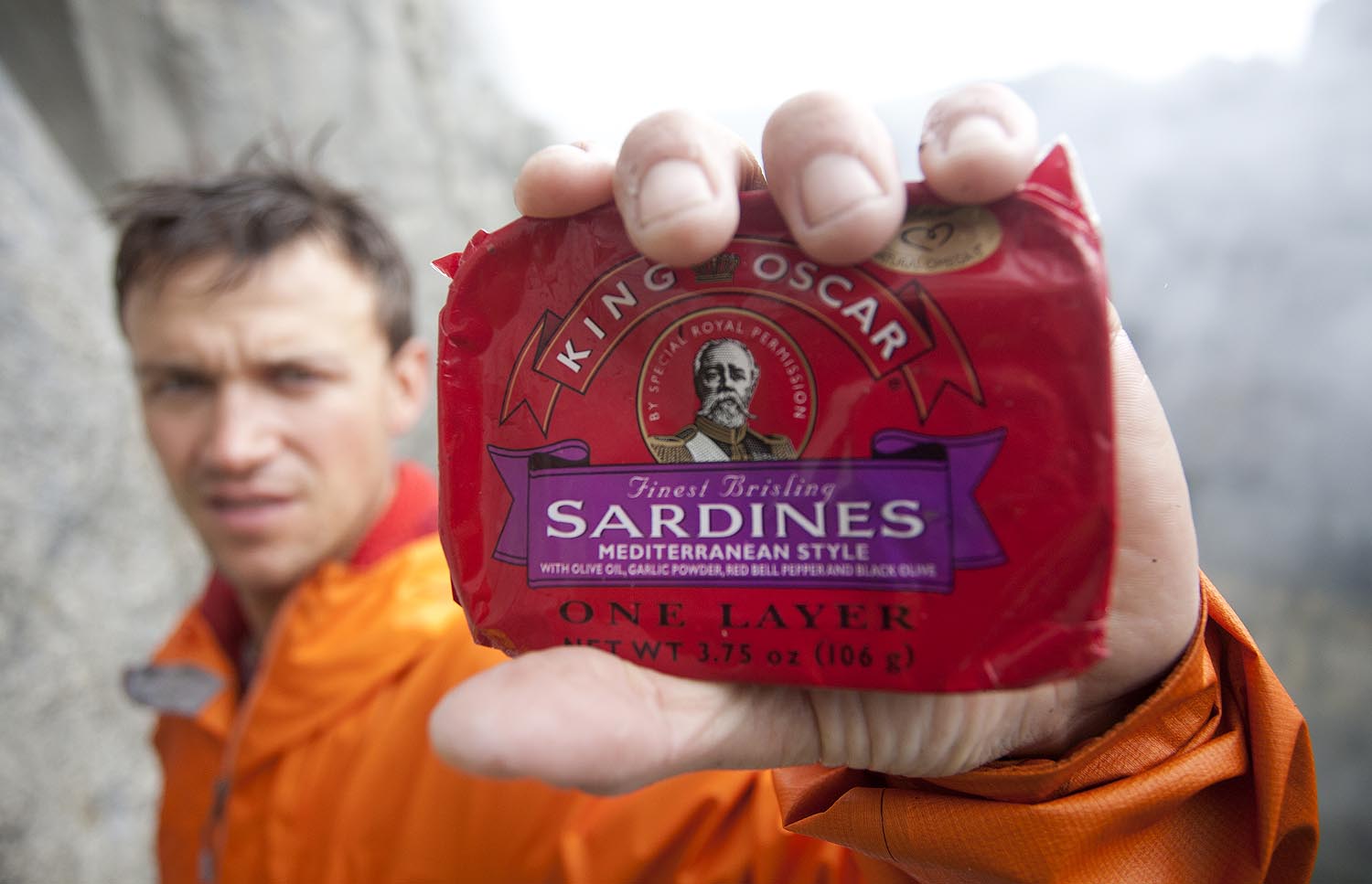 [The (soaking wet) author and TM Herbert's sardines.]
El Capitan may never revert to being the beast that it was in '65 when YC and TM blasted off into the unknown with handmade gear and two 50lb bags. However, even though a majority of the monolith has in fact been explored, there will always be room for self-discovery (not to mention free climbing) on The Big Stone. The Chinese have another expression: Qi Hu Nan Xia – When you're riding the tiger it is hard to dismount.  I have a feeling we'll be back on El Cap before too long; maybe TM will sport us another can of sardines for the venture.