Product Testing: Paddling and Camping in the New Nano
/
Aug 19, 2009
3 Min Read
/
Design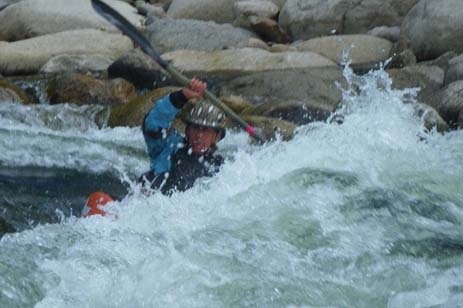 We test our gear on avariety of levels. Our athletes and ambassadors are responsible for putting thelatest designs and fabrics through the paces before we'll add a new product toour lineup. But just because something reaches our shelves doesn't mean testingis over. Once a new item shows up in our catalogs, our Customer Service staffgets busy ground-truthing the latest offerings. They know the questions ourcustomers will be asking, and turn that attention to our gear.  
_______________________________________
Product Report: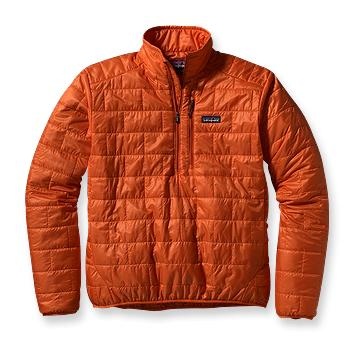 Tested by: Peter H., Patagonia Customer Service and resident gear tech-spert
I went on a trip with Mary out to the Salida/ BuenaVista area last week for some kayaking fun and a chance to breath before the Augustsale. Weather was low 50s to mid 70's so really a great temp but we did have rain andthunderstorms most days. Not ideal weather maybe but great for product testing.
I took a few items, some old and some new to play withand test. The most useful pieces I had were an old Supercell/ Rainshadow Jacket,and the new Nano Puff. The Supercell is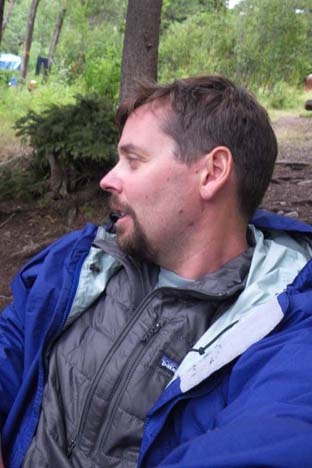 7 years old and still going strong and withthe pit zips and all I was able to stay pretty comfortable, though it may be time to Nikwax it as theshoulders felt a little damp during one heavy rain. I wore the Nano both with the Supercell and by itself and think it is a great camp weight pullover. I was comfortable in a Wool 2 T-shirt (this item now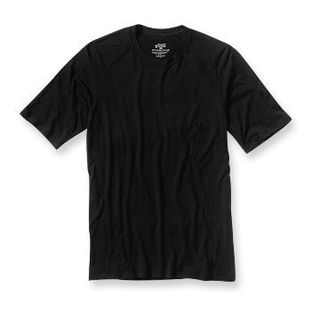 available as the Merino 2 T-Shirt) and the Nano on most mornings and only had to throw on an additional fleeceonce while waiting for the sun to crest the hill. I would say the  Nano is great for sitting around to the low 50's andshould work with minimal layering down into the mid 40's withjust a little activity. Certainlyit was not as warm as a Down Sweater but also less bulk.
I also took a Wool 2 T-shirt that was a great post- paddle shirtand held up well and was super comfortable. Gi II Pants are my standard camp pants as they dry fast and clean upwell from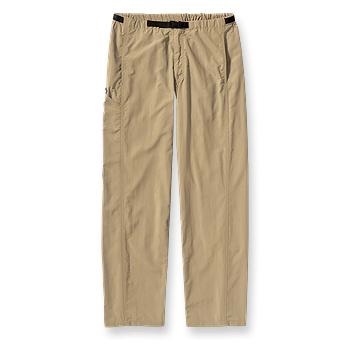 camp spills. I took a few Capilene 1 tops to paddle in as I really like them under my dry tops. Ihave been using the Cap 1 Crew under my "shorty" to keep the sun offof my arms to keep them from burning. I like them when paddling but they seem to seriously hold stink and they become pretty toxic after a few days.
[Pete taking advantage of the camp chill to enjoy the new Nano Puff. Bottom – A fine finish to a week of lovely – if not cool and wet – paddling in Colorado. Photo, Mary Osbourne.]