Grassroots Gas: Establishing the Ventura Biodiesel Co-op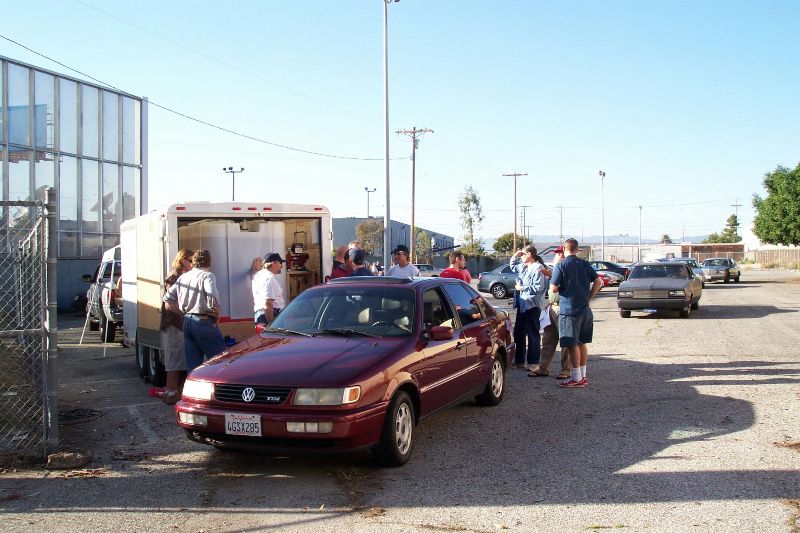 Access to biodiesel for consumers in the Ventura area is best described as dismal. Few options exist other than driving to Santa Barbara or Los Angeles to get biodiesel at the pump. Otherwise, you must rely on having drums of fuel delivered to your residence, which is costly and only possible if you have an area for drum storage.
For several years it was going great. We had B20 and B100 at TW Brown, the first marine fuel dock carrying B100 was in our harbor and then we got the USA selling B99.9, 24/7 in Ventura.
Now, TW Brown is not in business, the fuel dock converted to selling non-road-tax biodiesel and the USA chain was bought by Tesoro Petroleum Corporation and they decided to only sell B5.
Those of us who were dedicated biodiesel consumers got left out in the cold.
There is now a viable option coming for biodiesel consumers in our region. A biodiesel purchasing co-op is being established which will allow members access to at least B99.9 at a reasonable price and in their local area.
[Photo: Members gather at a Los AngelesBiodiesel Co-op trailer.]
The Ventura Biodiesel Co-op's mission is to develop the market forbiodiesel through education, outreach, and advocacy while providingmembers with access to quality biodiesel fuel.
We are trying to find a location to place one of these co-optrailers and some feel that Patagonia would be a great centrallocation. Other locations for fueling facilities will be identifiedonce enough interest is generated in a specific region. Then morefueling facilities can be established to meet those local needs.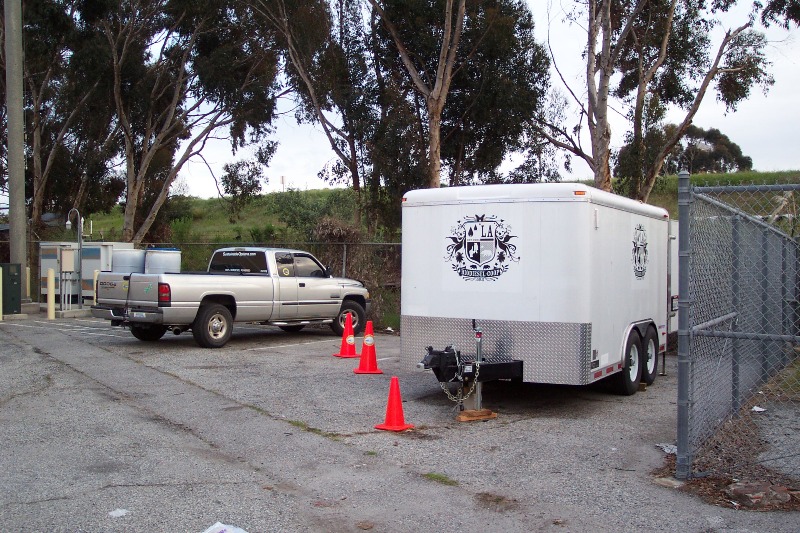 The model for each facility is to provide a 14-foot box-cargotrailer with 1,000-gallon capacity in DOT approved containers. Byoperating as a mobile fueling source, many of the regulations regardingstationary fuel tanks are avoided. Being mobile also allows the co-opto take the trailer to the bulk fuel distributors, which will lower thecost of the fuel to members. The co-op trailer can be located at eithera friendly business or municipal property.
[Photo: What a Ventura Biodiesel Co-op trailer might look like.]
The biodiesel provided to members will be sourced as locally aspossible. Negotiations are underway for the co-op to be supplied by thebiodiesel production facility at Port Hueneme. This would truly be aregional fuel, made in Ventura County from our used cooking oils. Wewould know that our fuel dollars are staying at home.
At this time, B99.9 (99.9% biodiesel/.1% petroleum) can be purchasedin bulk for $3.75 per gallon which includes all taxes. To avoidliability for collection of sales taxes, the co-op will not mark up thefuel. It is anticipated that some form of membership dues will berequired to cover the cost of facility equipment and operation.
Members would be given a combination that opens the trailer doorsand key that activates the electric fuel pump. Members would use anhonor system to log their fuel draws based on the pump meter readings.In Seattle, a similar system has worked well as each member prepays for100 gallons, draws against that amount, then repurchases again whenneeded.
The membership might need to be limited in number at eachlocation. If there were 15 members that each used 800 gallons per year(66 gallons per month), the trailer would requiring filling everymonth. If membership expands or fuel use increases, the refilling cyclefor the trailer would be shortened.
At this time, the co-op is still being formed and the trailer willsoon be ordered and placed in service. There are still membershippositions available, so if you are interested in participating send anemail to membership@sustainableoptions.com. In the email, provide yourcontact information, your physical location and the amount of biodieselyou anticipate using on a monthly basis.
The ideal goal would be to show enough demand for biodiesel in aspecific region that a brick and mortar fuel station will step forwardto sell biodiesel and put the trailer out of business.
Then thetrailer would be relocated to the surrounding towns of Santa Paula,Thousand Oaks, Camarillo, etc. with the same goal in mind.
The Ventura Biodiesel Co-op is being modeled after the Los AngelesBiodiesel Co-op which for two years hasbeen providing B99.9 in two locations to over 125 members. The co-opwas the catalyst for the opening of three retail pumps in the regionand still is providing around 2,000 gallons of biodiesel monthly to itsmembers.
The president and co-founder of the LA co-op is providingtechnical and moral support for the Ventura Biodiesel Co-op. He is alsoa potential member as he works in Ventura (imagine that).
If you want more information write to us at membership@sustainableoptions.com. You can also direct questions about the Ventura co-op to me at enviro_vta@patagonia.com or in the comments section below.