Register to Vote Here – It's National Voter Registration Day
Andy Bernstein
/
Sep 25, 2012
/
5 Min Read
/
Activism
Presidential elections are the most popular and least popular event in America. In 2008, 131 million Americans voted for President. That's three times as many people as watched the Oscar's. A full 90 percent of registered voters turned out and more than four out of five young registered voters cast a ballot in 2008, marking the largest total turnout in history.
But that leaves about 70 million eligible Americans who sat it out. Think everyone you know votes? Think again. Across the board, in every demographic, people choose to let others decide who should determine the future.
There are many reasons for this. When unregistered voters are asked why they aren't registered, about half say they just don't care (give them points for honesty). But that leaves over a huge swash of Americans who found the voter registration system too confusing or missed the deadlines and didn't register for that reason.
That's where organizations like HeadCount come in, and where any American can now easily make a difference. Today, National Voter Registration Day, we're making it easier than ever to register to vote. We'll have voter registration drives going in more than 30 cities. And more than 500 other organizations will be doing the same, in all 50 states. If you visit NationalVoterRegistrationDay.org, you can probably find a voter registration drive near you, and get your registration squared away or volunteer and help others make their voice heard.
You also can make a contribution just by using your computer or mobile phone. All you need to do is hit "share" on Facebook or re-tweet a link. Take a look at this album on our Facebook page. It has hundreds of photos of musicians and entertainers reminding their fans to register to vote. Each photo also has a link to an website where anyone can fill out a voter registration form. Click on one of those and hit "share," and all your friends will have the chance to register to vote. Yes, it's that easy.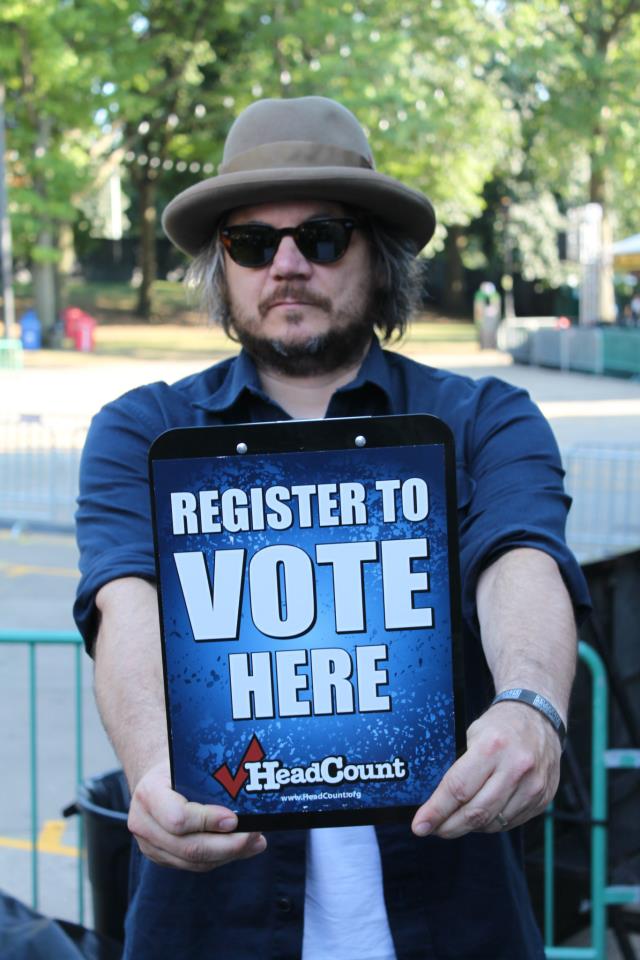 Jeff Tweedy of Wilco. http://bit.ly/registertovotewilco
Today it takes a true digital media phenomenon to move things on a mass scale. Voter registration is no different. That's why HeadCount teamed up with Patagonia to help stage the Vote the Environment campaign. And that's why artists like Jeff Tweedy and Jack Johnson, big supporters of Vote the Environment, are taking to Twitter and Facebook to help get their fans registered. Hit share. Re-tweet. That's all it takes to be a part of it.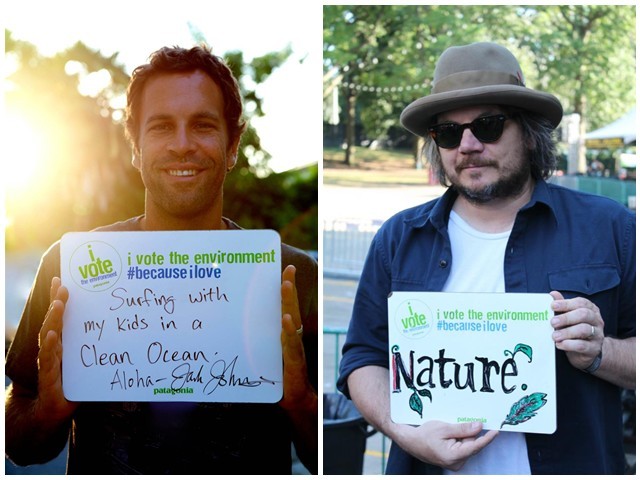 Jack Johnson: "I vote the environment #becauseilove surfing with my kids in a clean ocean."
Jeff Tweedy: "I vote the environment #becauseilove Nature."
Almost everyone likes to be part of something "big." And there's nothing bigger than a Presidential election. But you have to be registered. Pass it on!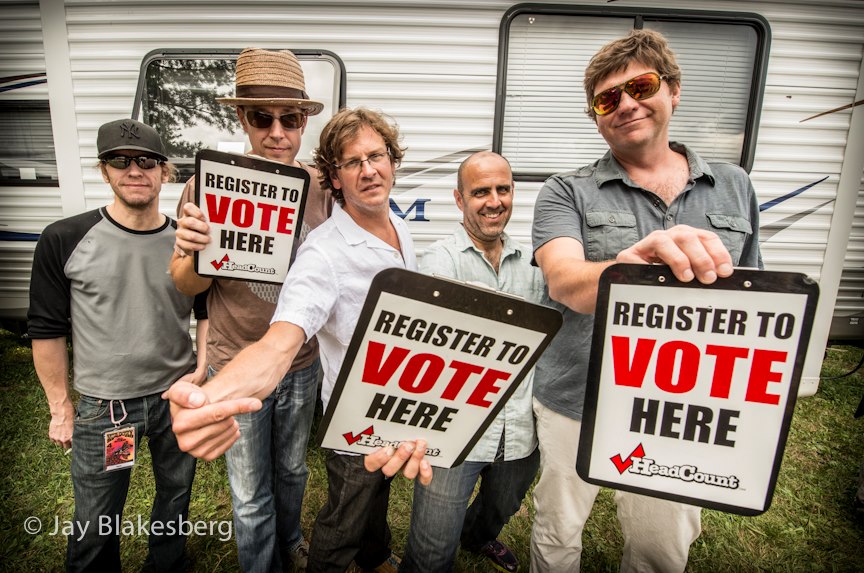 moe. http://bit.ly/moeregistertovote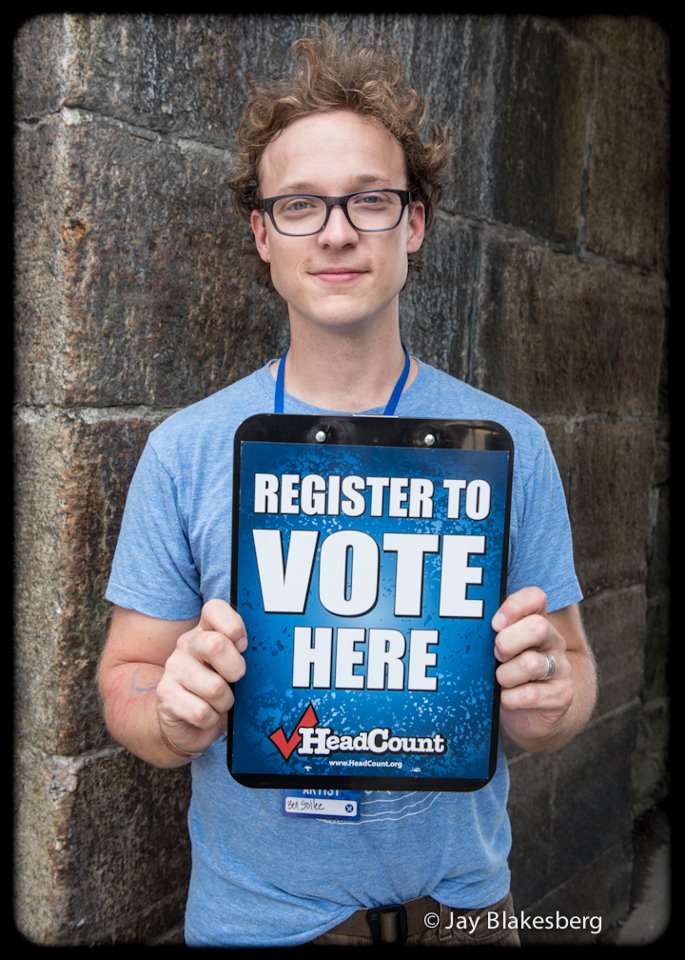 Ben Sollee. http://bit.ly/bensolleeregistertovote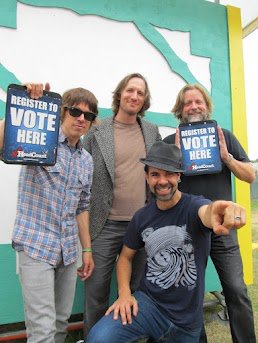 Animal Liberation Orchestra. http://bit.ly/ALORegisterToVote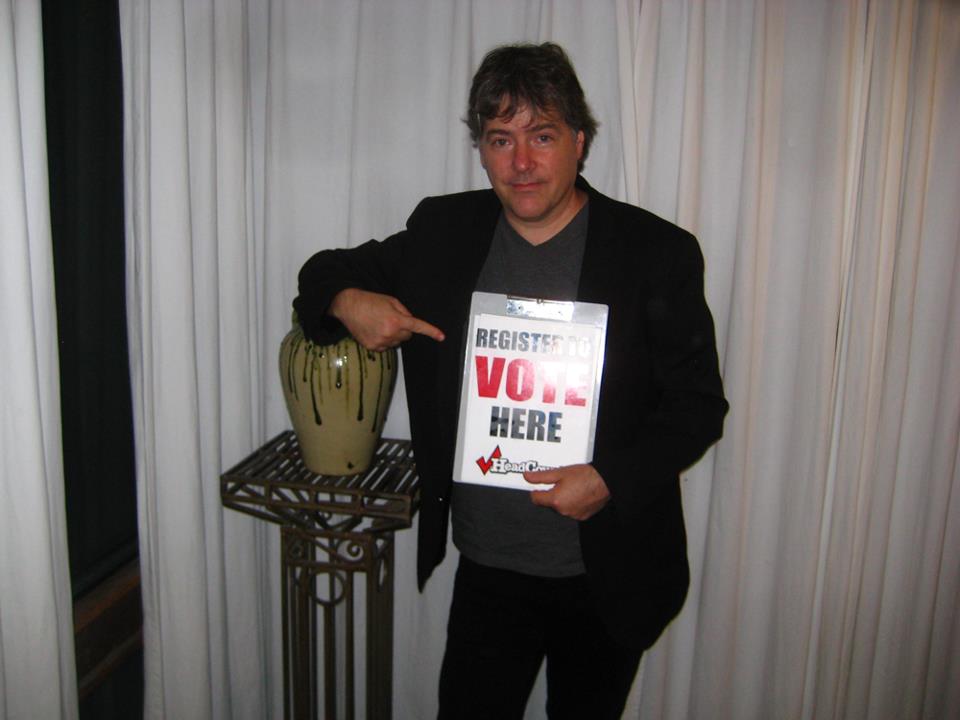 Béla Fleck. http://bit.ly/registertovotebelafleck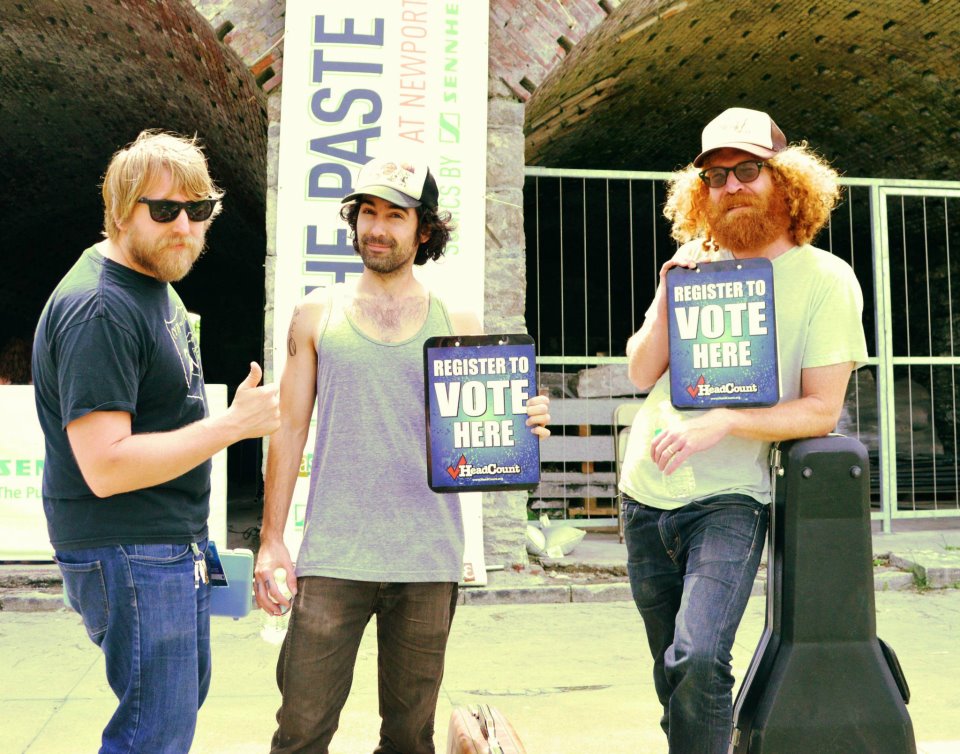 Blitzen Trapper. http://bit.ly/blitzentrapperregistertovote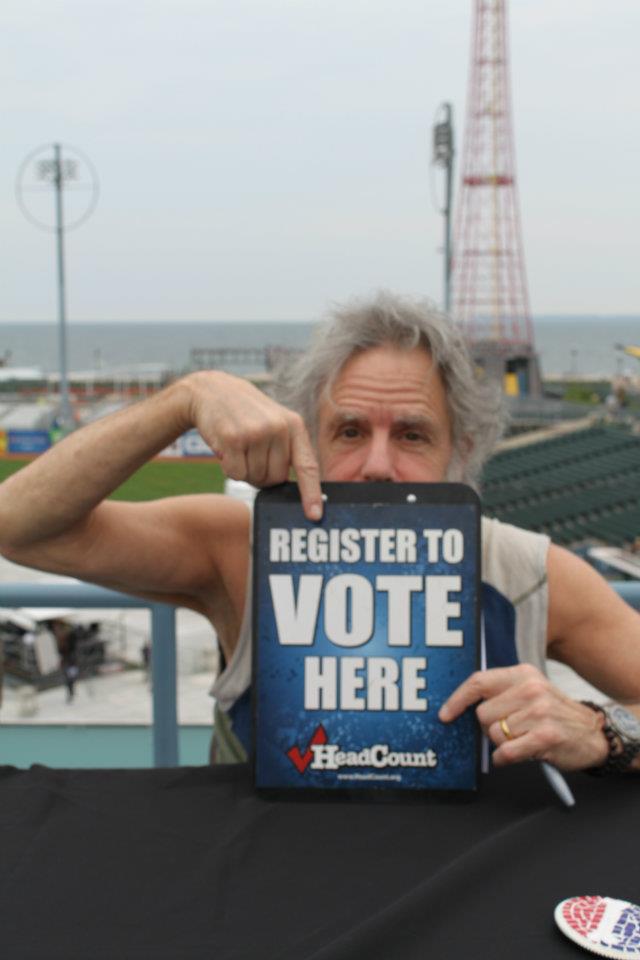 Bob Weir of The Grateful Dead, Ratdog and Furthur. http://bit.ly/BobWeirRegisterToVote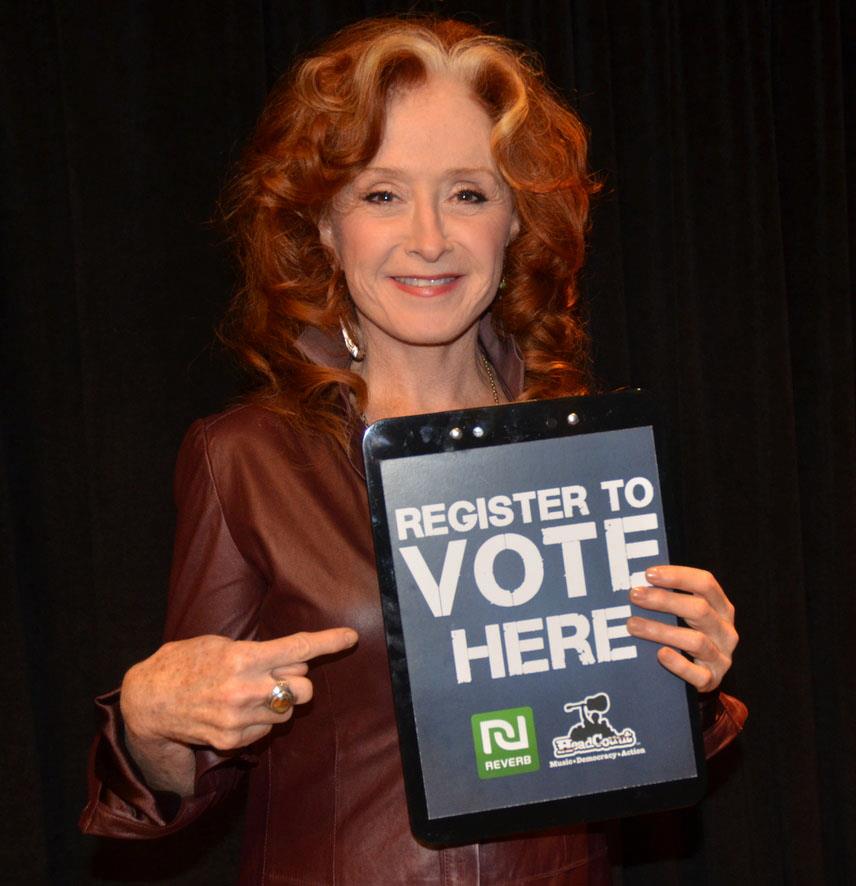 Bonnie Raitt. http://bit.ly/registertovotebonnieraitt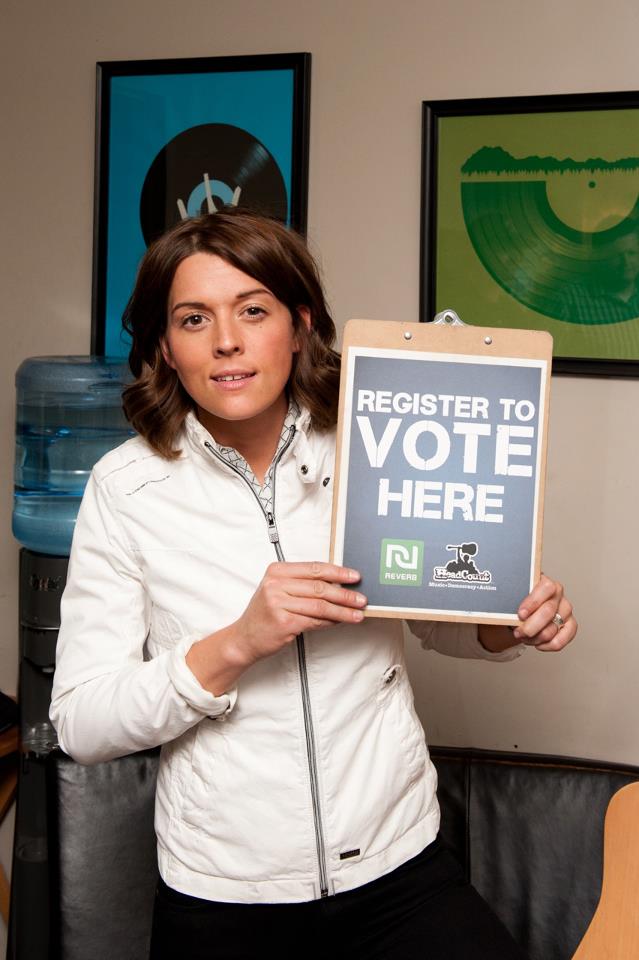 Brandi Carlile. http://bit.ly/registertovotebrandicarlile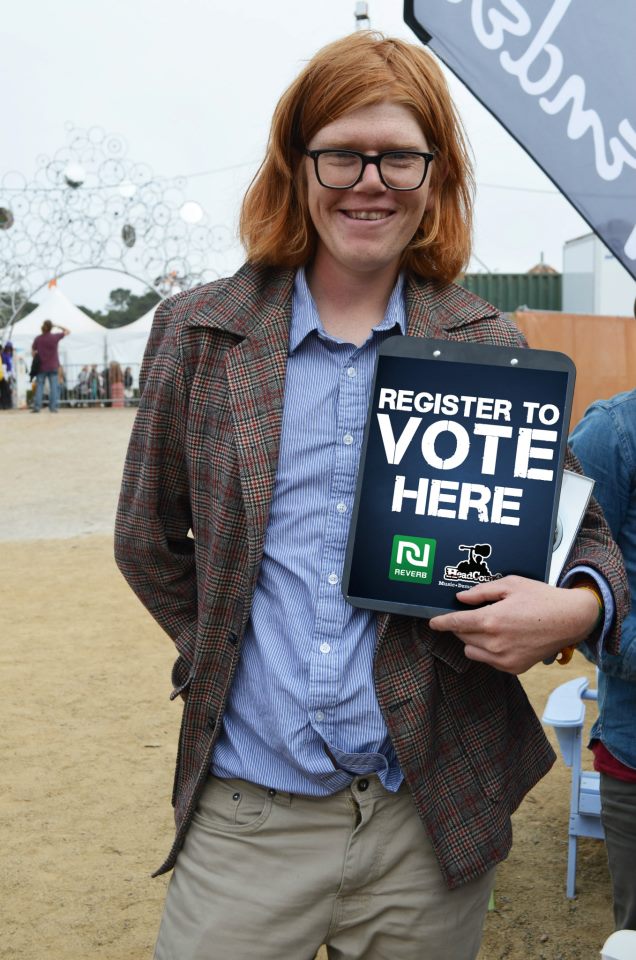 Brett Dennen. http://bit.ly/revefb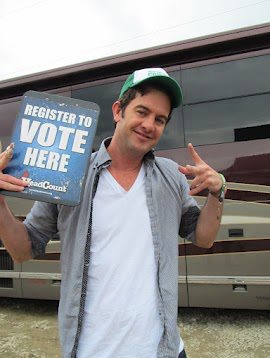 G. Love. http://bit.ly/GLoveRegisterToVote

Brian Rosenworcel and Ryan Miller of Guster. http://bit.ly/revefb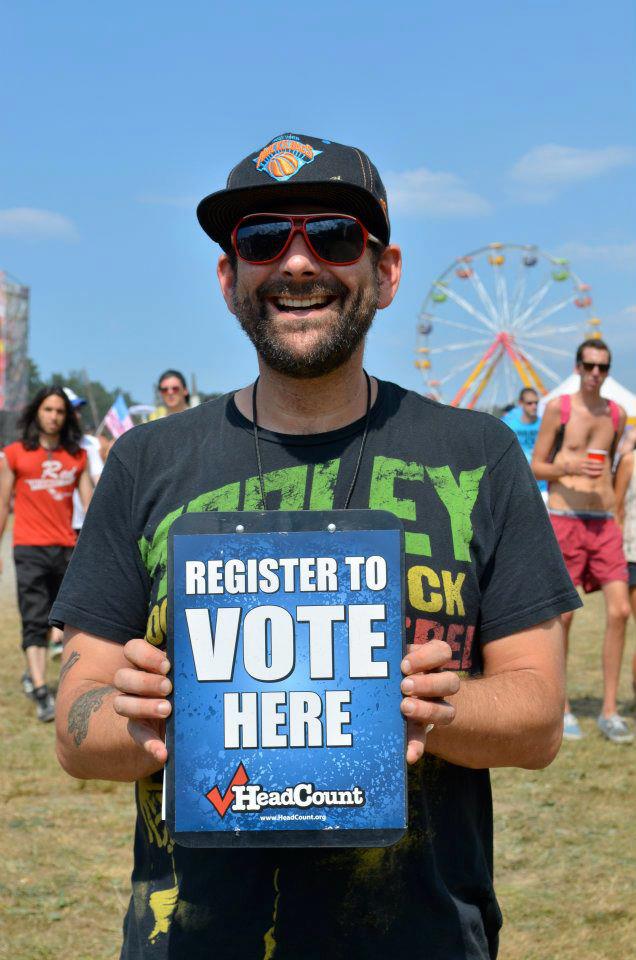 Marc Brownstein of The Disco Biscuits. http://bit.ly/marcbrownsteinregistertovote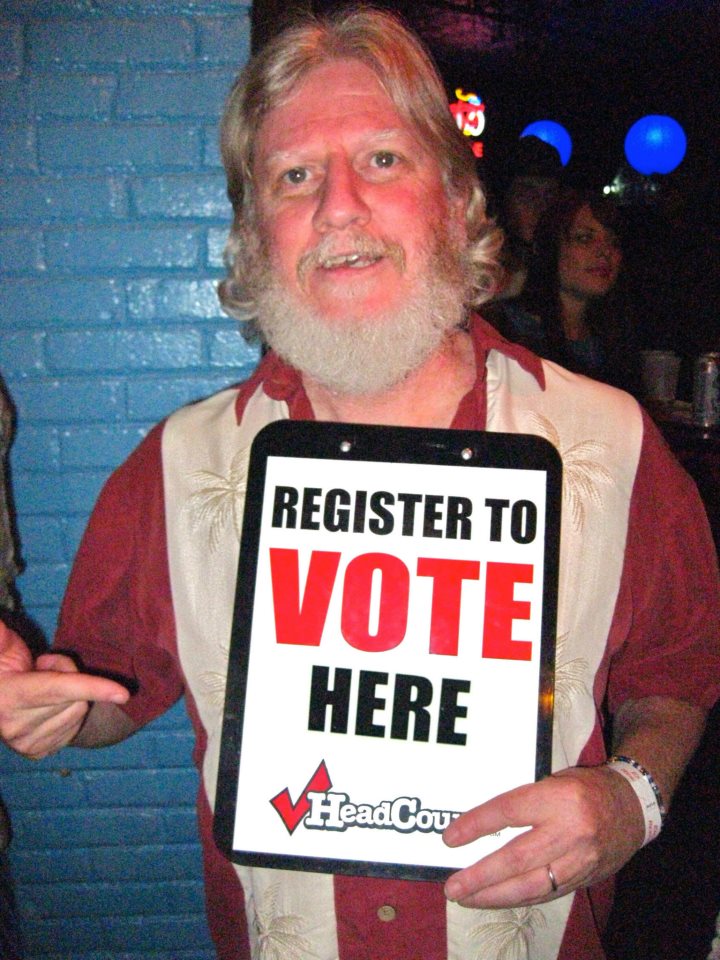 Billy Nershi of String Cheese Incident. http://bit.ly/registertovotesci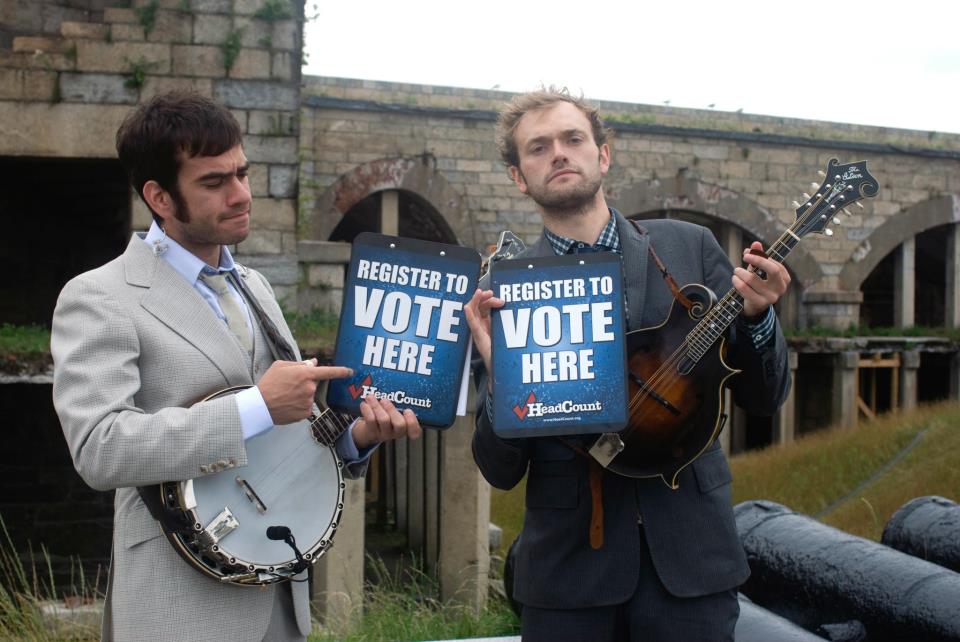 Noam Pikelny and Chris Thile of The Punch Brothers. http://bit.ly/ThePunchBrothersRegisterToVote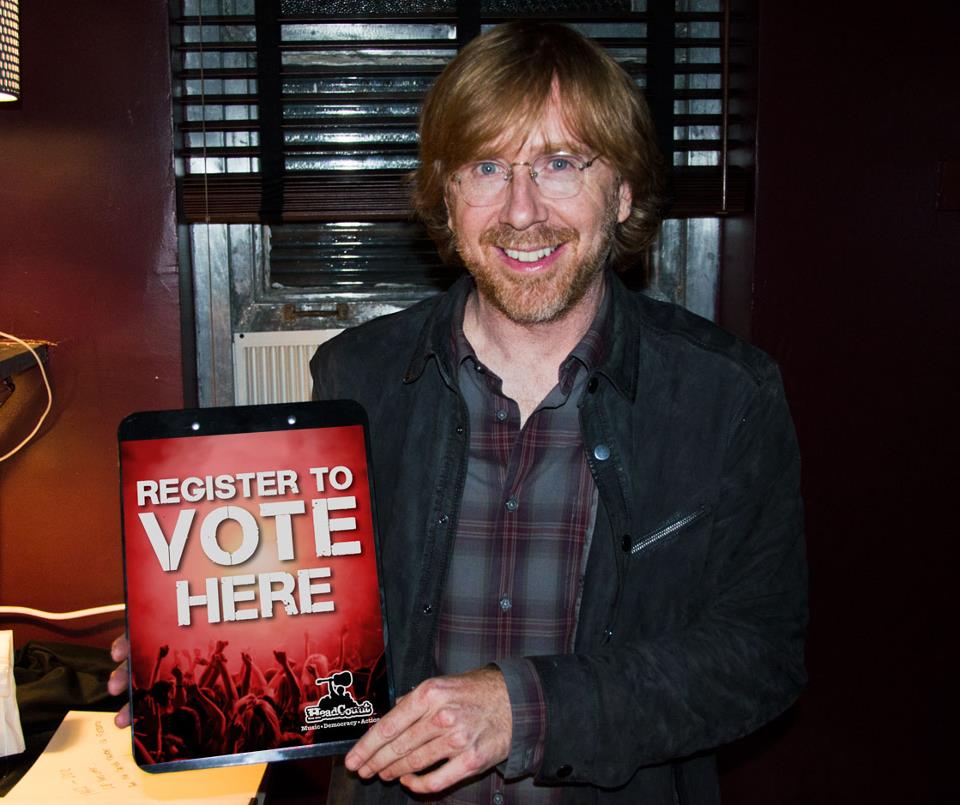 Trey Anastasio of Phish. http://bit.ly/registertovotephish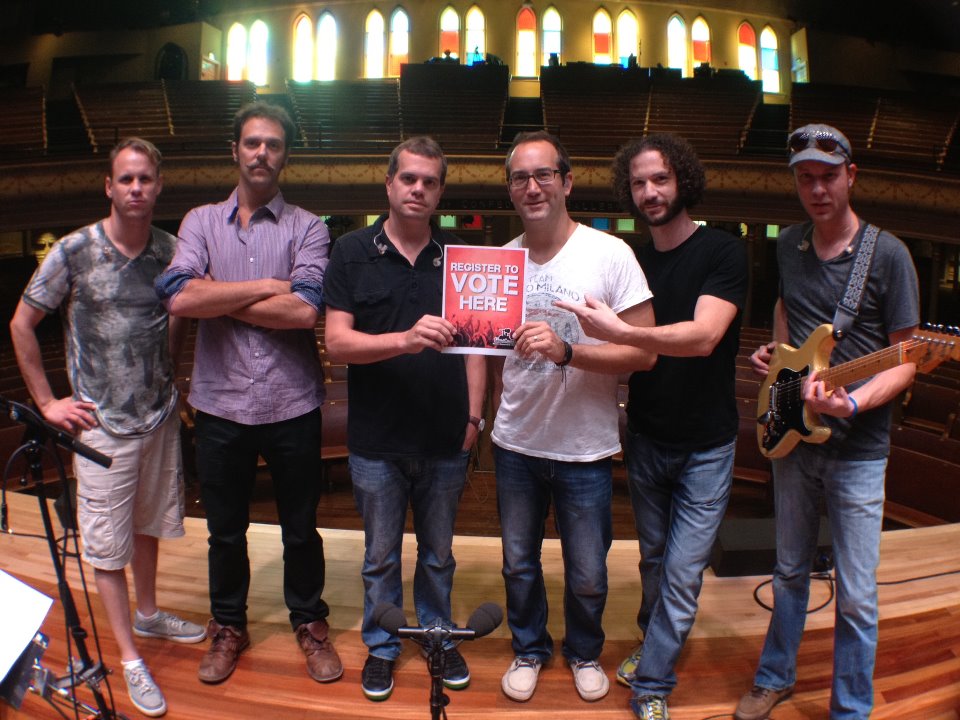 Umphrey's McGee. http://bit.ly/UmphreysMcgeeRegisterToVote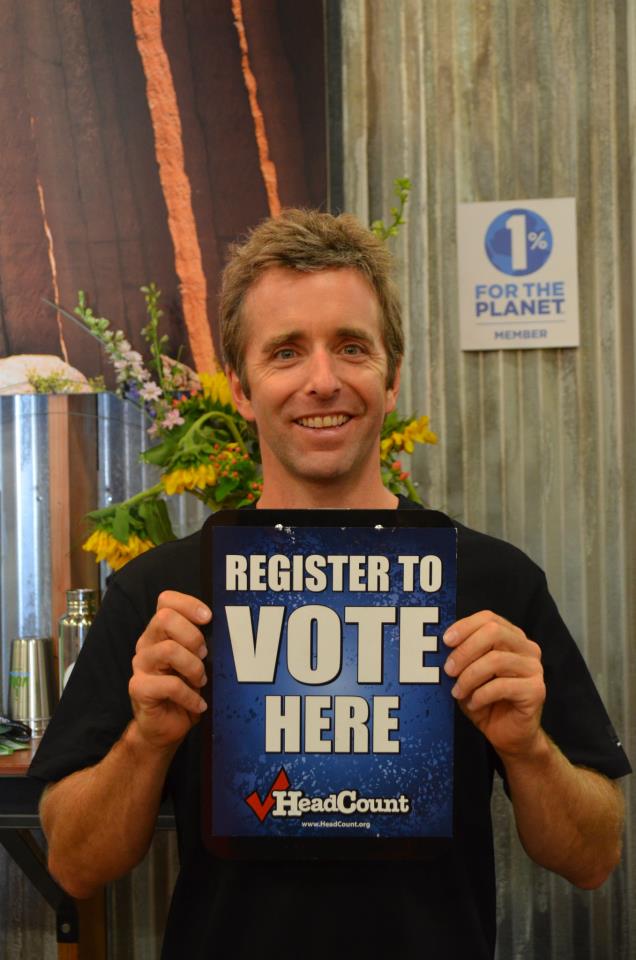 Patagonia ambassador Timmy O'Neill. http://bit.ly/registertovotetimmyoneil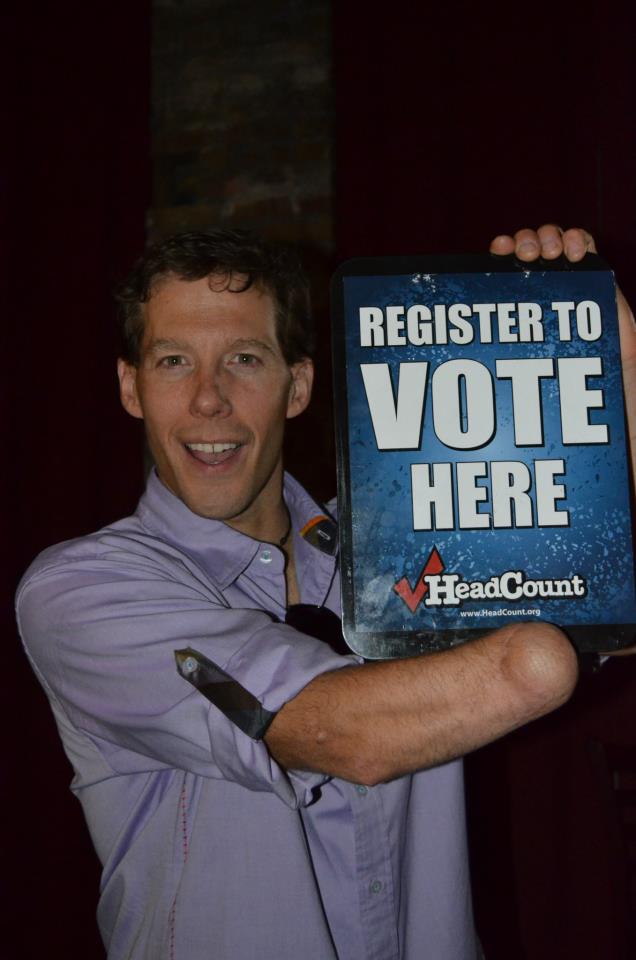 Aron Ralston. http://bit.ly/registertovotearonralston

Dave Matthews Band. http://bit.ly/revefb
And a few more musicians who are voting for the environment, taken at the recent
Ventura Hillsides Music Festival: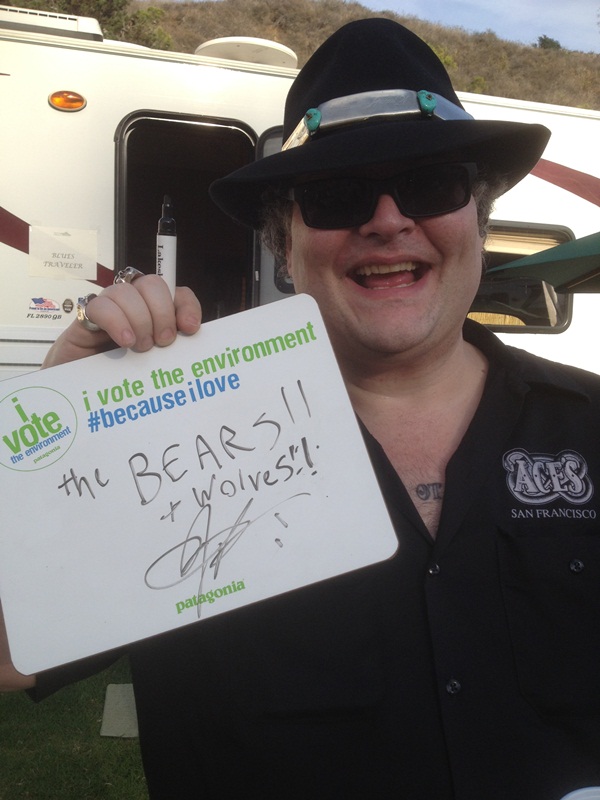 John Popper of Blues Traveler: "I vote the environment #becauseilove the bears and wolves!"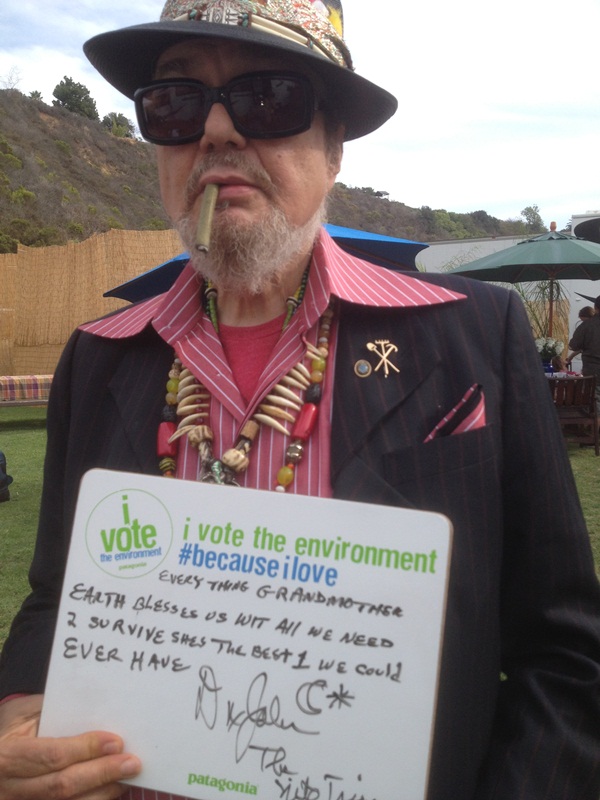 Dr. John the Night Tripper: "I vote the environment #becauseilove everything Grandmother Earth blesses us with — all we need to survive. She's the best one we could ever have."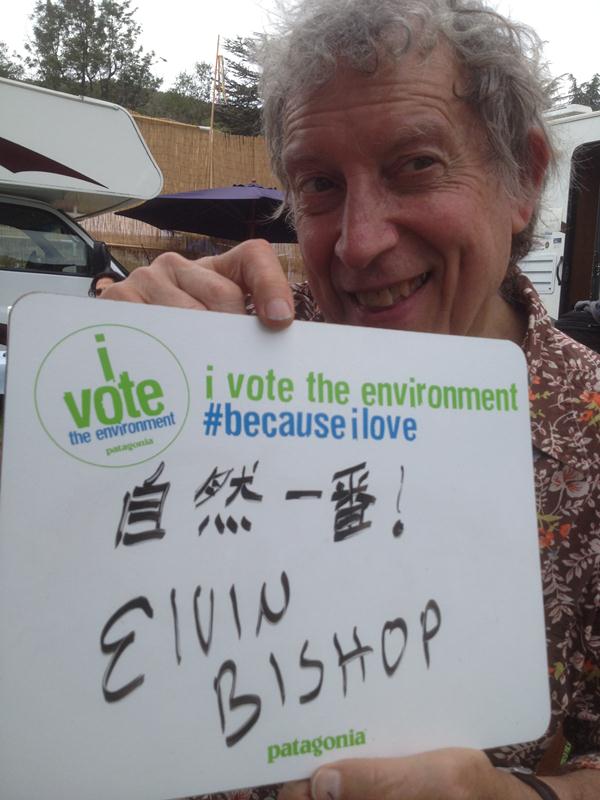 Elvin Bishop: "I vote the environment #becauseilove Nature is the best!"