Resoling Now Available for Patagonia Footwear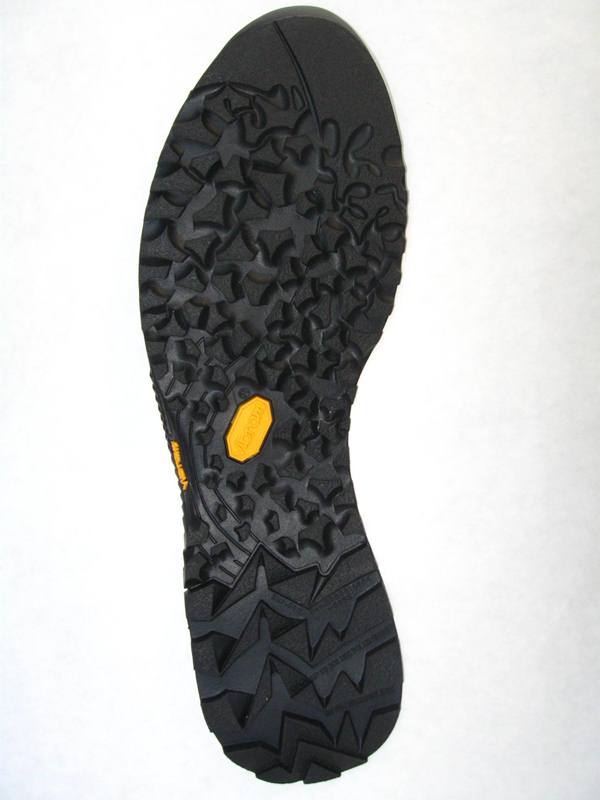 [Updated July 2012] I can't tell you how long I've had the same pair of Birkenstocks. They've been resoled so many times now the purchase date eludes me. My point? Resoling works. And that's why I'm stoked to share the news that Patagonia Footwear, through a partnership with Mountain Soles, now offers the same service for many of our shoe styles.
My good friend Whitney Conner, brand manager at Patagonia Footwear, says of the program, "There is no need to go out and purchase a new pair of shoes if you've spent the time outdoors, molding them for the perfect fit. There are alternatives to material purchases and we're working to increase the lifespan of our products by partnering with solid organizations that share a similar philosophy to Patagonia."
In this case, the organization is Portland-based repair maestros Mountain Soles, a company of rock climbers, kayakers, cyclists and skiers who've been in the resoling business since 1979 and enjoy keeping their customers' gear functioning, and out of landfills. Mountain Soles is also the go-to for all repairs of well worn clothing and gear from Patagonia Portland.
"We're excited that Patagonia has developed footwear which can be serviced and maintained for a longer life," said Matt Menely of Mountain Soles. "We've always shared a similar ethos with the Patagonia brand. Much like Yvon's tin shed, Mountain Soles started in a single car garage in Southeast Portland, seeking to use our trade to help reduce people's environmental footprint by keeping essential gear out of landfills. We've been hoping for a long time that more footwear companies would take up this challenge and produce more sustainable and resoleable shoes and Patagonia Footwear has jumped in feet first."
Mountain Soles currently stocks the Ecostep Multisport (Huckleberry/Finn/Karakoram) and the Large Honeycomb (hand stitched). Prices range from $55-$80 depending on style of sole and construction. If you don't see the soles your Patagonia shoes have on this page, then they cannot resole your shoes.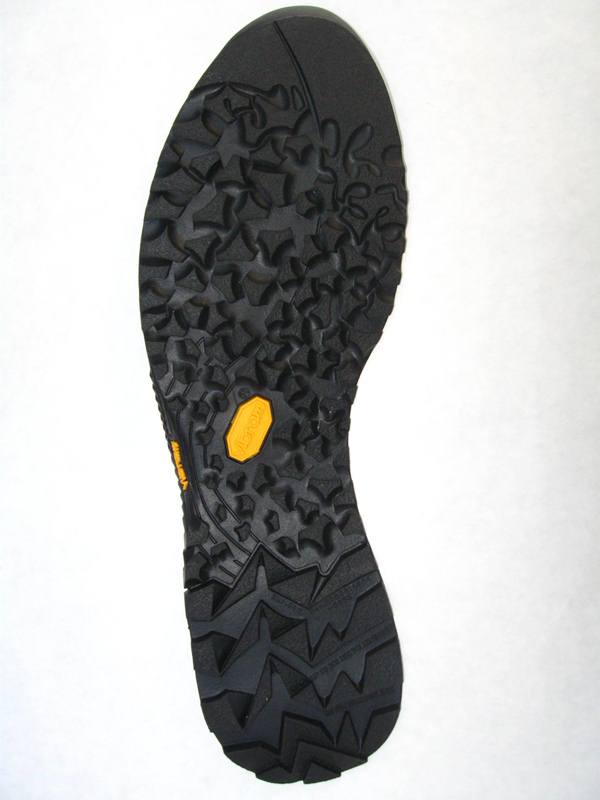 [Ecostep Multisport Resole: $55 (Huckleberry/Finn/Karakoram)]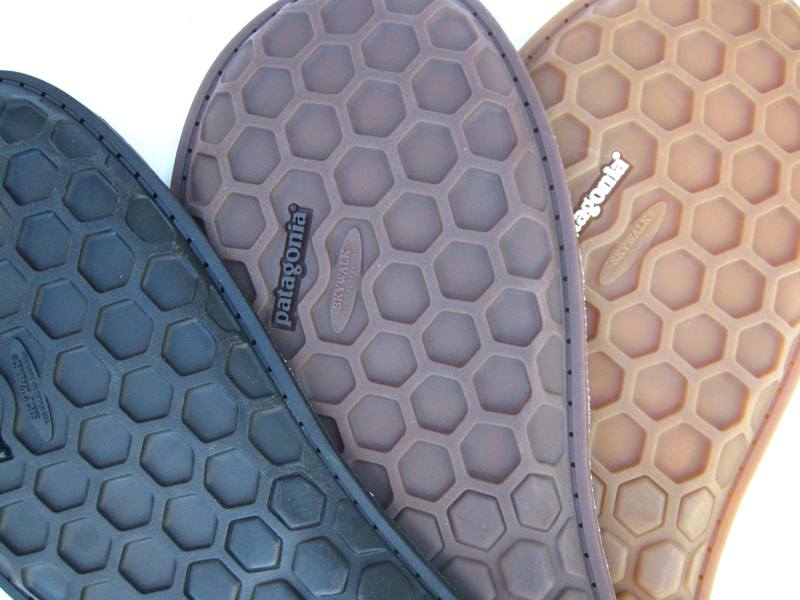 [Large Honeycomb Resole (hand stitched): $80 (black,brown,tan)]
While resoling might not seem like the obvious choice, given that it sometimes approaches the cost of a new pair, there are other reasons to consider resoling shoes. If you think about the manufacturing footprint for a pair of shoes — natural resources used, shipping across the ocean, and the landfill space required to dispose of the old shoes — repairing is one more way to lessen our impact on the environment. Not to mention the "customization" factor: you get to keep the shoes you've already broken in.
Visit the Patagonia Footwear page at Mountain Soles for information on how to use the service.