Rios Libres: The Places In Between
Team Rios Libres has completed their journey through Patagonia, studying the potential impacts of 5 proposed damns on two of the region's wildest and most healthy rivers. Two of the dams are proposed for the Rio Baker – Chile's longest and highest-volume wild river. The remaining three dams would be built along the Rio Pascua, Chile's third highest-volume river.
Author Craig Childs wraps their trip up with some reflections on their journey.
You can read their first three posts here: Post 1, 2, & 3.
As team member Tim O'Neill states, "our trip is water under the bridge, and hopefully never water behind the damn."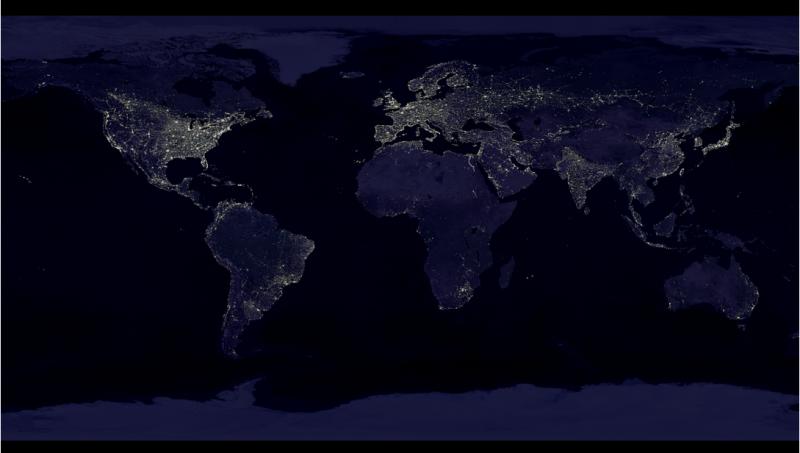 The Places In Between (a report from Craig Childs)
At night, the face of the earth is webbed with light. Our cities have swallowed almost everything. When you see this image, where does your imagination fall, on the dazzling, viral spread of humanity or the last dark places in between?
Late one night, I slipped naked into a lake full of stars down along the serrated edges of southern Chile, where on satellite images of the earth at night, the tail of South America blends into the black sea. Rivers and lakes do not emit light, nor do ice caps or chains of mountains. The sky rippled ahead of me as I swam through the cold water of Patagonia. I pushed my arms into this darkness, felt it across every inch of my skin, took it into my mouth and drank.
[
Human-made lights highlight particularly developed or populated areas of the Earth's surface, including the seaboards of Europe, the eastern United States, and Japan. Photo and caption courtesy of NASA and can be found on their site.]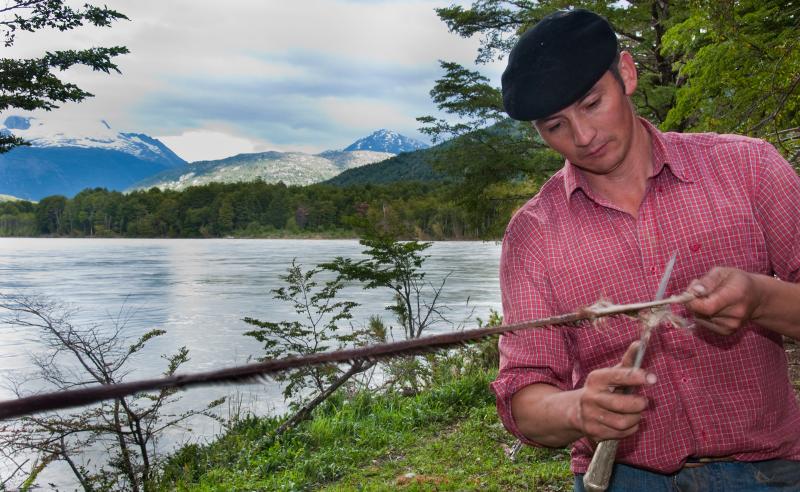 When you look at the image of earth at night, do you find hope where the darkness of the Himalayas shoulders into the blaze of India, where Siberia, Sahara, and the interior deserts of Australia hold our advances at bay? Let your eye follow the southern curve of South America. Nothing is there, the gap not yet closed. Gauchos cut their lassos out of cowhide. Rivers race from beneath glaciers. Pumas wait in the shadows. At night, you can still pour yourself into a lake, sending a ripple through the stars.
[Top, left – Chris Kassar feels the power of the raw, free-flowing Rio Baker at a beautiful water fall. Hydro Asyen's proposal to put a dam here would forever change Chile's longest and wildest river. Above, right – An iceberg-laden lake leading up to the Colonia Glacier. The Colonia is part of the Rio Baker watershed. Bottom, right – Bernardo Vargas cuts a lasso from cowhide. He is a true gaucho, who lives off the land in a traditional sense, alongside the Rio Baker. All photos: James Q Martin.]