Giving Climate Change a Face in the Arctic National Wildlife Refuge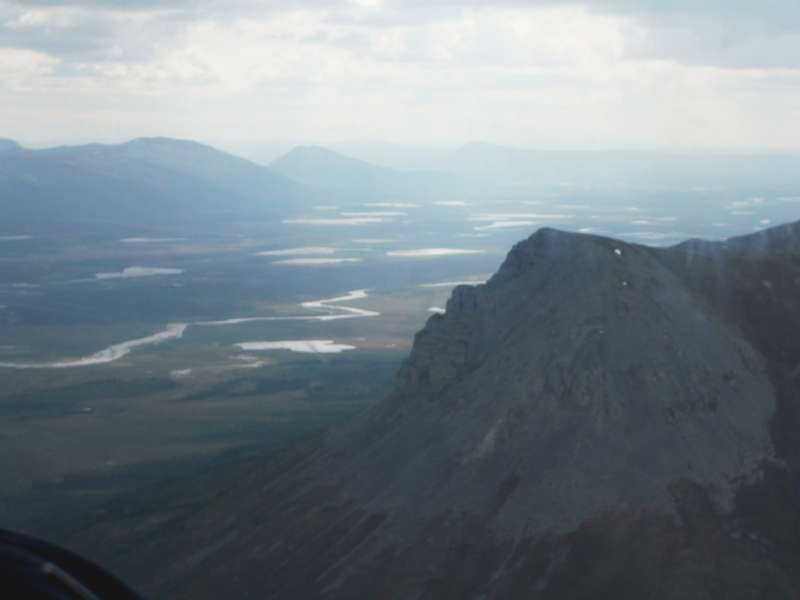 Today's post is from Lisa Myers, of Patagonia's Environmental Team. As one of the folks responsible for finding ways to support non-profit environmental groups, work with like-minded businesses, and educate others on our environmental initiatives, she works hard to stay informed. In an effort to better understand the work being done on climate-change issues, Lisa enrolled in a focused, on-the-ground course in Alaska's remote Arctic National Wildlife Refuge (ANWR) through California State University Channel Islands. Here, she reflects on this recent experience.
I am a morning person, but setting my alarm clock for 2:00 a.m. crossed the line. When the noise jolted me from sleep, I switched from unconscious to conscious fairly quickly as I registered that soon I 'd be boarding a plane headed to the Arctic National Wildlife Refuge (as part of a class offered at California State University Channel Islands where I am a student). My classmates and I were about to spend six days exploring the impacts of climate change.
From the plane, a few short hours after waking, I watched the world transform beneath me. Familiar mountains covered in chaparral disappeared and the view shifted to much larger features like Mt. Shasta, Mt. Olympus, Denali and long stretches of valleys filled with verdant rivers, lakes and streams without any homes, roads or even one bright neon backpacking tent dotting the landscape.
[Flying over the Alaska National Wildlife Refuge on the way to Barter Island. Photo: Lisa Myers.]
Over the past 50 years, Alaska has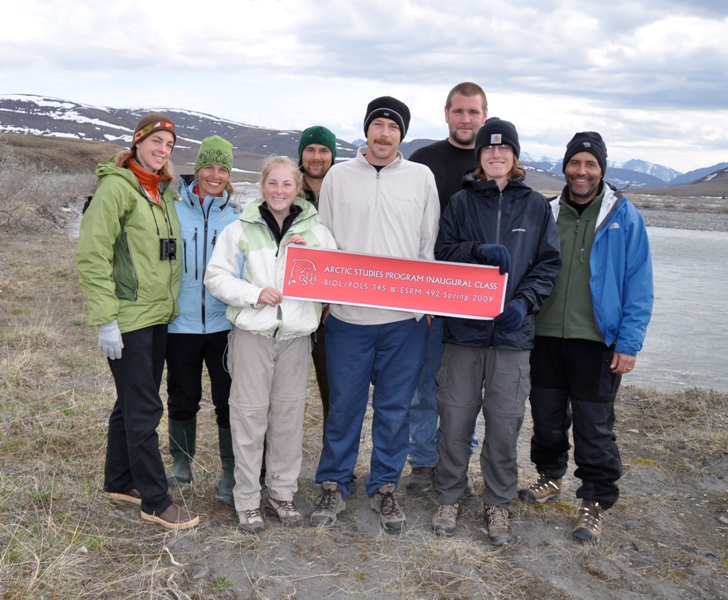 After spending one night in Deadhorse, we boarded another plane for Barter Island – located just off the north coast. Barter Island is four miles long and two miles wide at its widest point. As its name suggests, the island was used as a trading center for the native Inupiat people until the nineteenth century. During the Cold War, the U.S. military built an airstrip and a listening and communications station here, remnants of which are still in place. Several families established homes near the airstrip and in 1971 the city of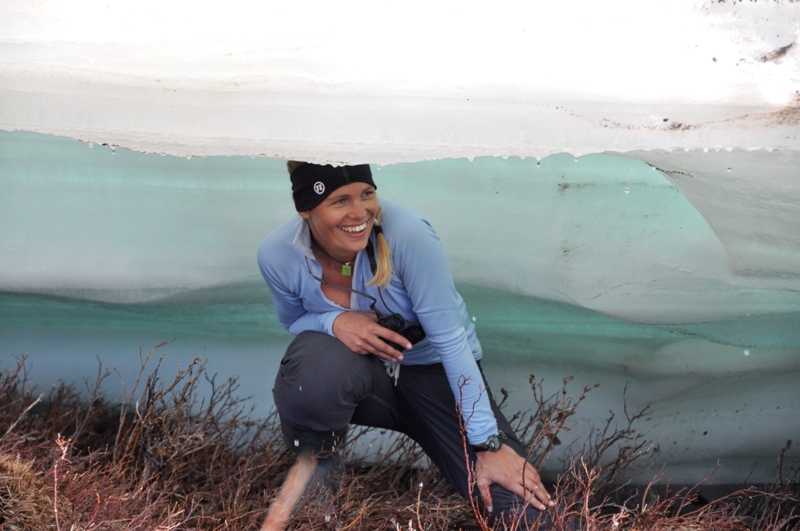 I knew that Merlyn was a wealth of information, and as our group prepared to head back out to the airport to make one last flight to our final camp in the Refuge, I quickly tried to figure the one best question I could ask her before we departed.
"Merlyn," I asked, "if there was one thing that you wished that visitors here would learn here in Kaktovik, what would it be?"
After thinking a bit, she said that she hoped visitors would realize that if they truly want to protect this place, they needed to change the way they live back home.
I find it ironic that after spending the previous day-and-a-half in awe, flying over an expansive wilderness that seemed to have no end, the world suddenly felt very tiny. I was on an isolated island in the remote Arctic Ocean, and yet I knew then that this place is tightly connected to the decisions and habits of people all over the world.
It is difficult to limit our impact in today's society. The planes that take us to these beautiful destinations take their toll as they emit tons of CO2 into our atmosphere. Our daily lives are filled with all kinds of small environmental dilemmas – how to travel to work and school, how far the groceries that we buy have to travel in order to get to our tables, and what bag to use to take those groceries home. Each of these decisions can be connected to the black gold that lies up in the Arctic Refuge – and the people that live there.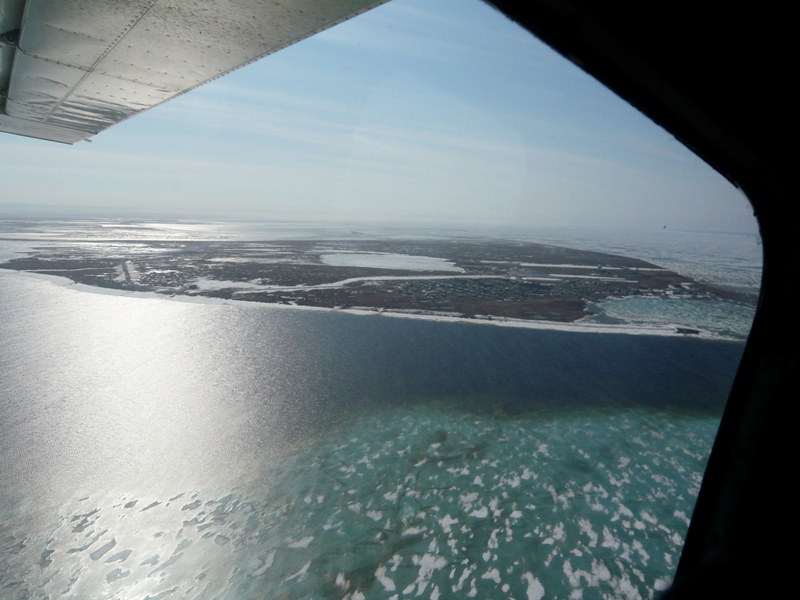 For me, climate change now has a face. The days spent in the Arctic that followed meeting Merlyn were filled with other encounters – porcupine caribou, grizzlies, ptarmigan and arctic tern. I spent time in the remote Arctic Village with members of the Gwich'in Nation, whose very culture is sustained by the migrating porcupine caribou herd. But Merlyn's answer to my question stayed with me. While I still find it hard to make the right decisions on a daily basis, I now have an extra incentive. I have a clear image of Merlyn and this delicate and wondrous place that I know is hanging in the balance.
[Above – Class photo. Photo: Amy Denton. Middle – The author takes shelter under melting river ice. Photo: Amy Denton. Bottom – Barter Island. Photo: Lisa Myers]