Struggling Economy Means a Threat to Organics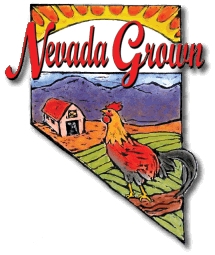 We discussed the elimination of Nevada's state-supported Organics Program just over one year ago. At the time, the state was facing severe budget shortfalls and the budgetary scythe cut a wide swath. The situation has gotten worse, and despite a successful defense in early 2009, the program is once again facing elimination. Organic consumers take note: With its record-setting foreclosure rate, Nevada has been a canary for many who are trying to gauge the extent of the recession's fallout. While few
states envy Nevada's financial position, most will be watching to see
how it responds to its budget crisis. Elimination of a growth industry would be an example few organic consumers would want to see repeated in their own state.
Folks by now are pretty familiar with cost-cutting and drastic savings measures. As one of the states hit hardest by the collapse of the housing market, Nevada has been scrambling to make up for a budget shortfall nearing $1 billion. With a deficit of this magnitude, no state program is safe. High-profile suggestions such as closing of colleges and cutting university athletic programs have been grabbing headlines and spurring protests while a vast array of more modest cuts are set to go through unchallenged. Such is the case with the state's Organic Certification Program, a measure that – if approved – would wipe out one of the few growth areas in the state's faltering economy.
Nevada's organic program is part of Nevada Department of Agriculture's Plant Industry Division. This budget cut, proposed by NV Senator Horsford, would eliminate the entire Plant Industry Division, and begs the question of the senator's bias – What exactly is a Department of Agriculture if it has no programs dedicated to plant industry? People do grow things in Nevada; its thriving Organics Program is a testament to that. Signed into law in 1997, the program formed the foundation for a new industry in the state. Prior to 1997, a Nevada farmer would have to obtain organic certification from an out-of-state agency. This was highly cost-prohibitive, and thus, Nevada agriculture floundered in a sea of industrially grown alfalfa. Since the creation of the organic program, farmers' markets featuring a wide range of organic growers–once unheard-of in the Silver State–now appear in 26 different locations. This is remarkable in a state with low population density and the country's least rainfall. Nevada-grown produce has become a feature for area restauranteurs, a draw for businesses like Whole Foods, and a foundation upon which healthy Community Coopertives have been built. Nevada residents have made one thing clear: we like and wish to support our organic and local farmers.
Most compelling in this news of budget slashing is that the proposed cuts would be to one of the few consistent growth segments of the state's economy. Long a pillar of Nevada's well-being, casinos continue to suffer from sagging profits. Warehousing, another of the state's revenue sources, has also suffered big losses. Despite the combination of a down-turn in two of the state's backbone industries and some of the country's most damaging foreclosure rates, organic production and purchasing has continued to grow. In the heart of the recession, Reno's own Great Basin Community Cooperative has seen a doubling of memberships and tripling of profits. To be sure, the numbers are vanishingly small when compared with casino and warehousing figures. But the impacts of an expanding organics market aren't. The positive growth of local producers has triggered big changes in Nevada's agricultural landscape, making locally-grown, grass-fed beef and organic dairy possible in an environment impossible to bend to the whims of prototypical industrial agriculture. Renewed faith in the state's agricultural potential has also inspired unlikely developments, such as the launch of the state's own wine industry – a compelling alternative to the driest state's questionable reliance on water-hungry alfalfa.
Nevada's experiences should be a lesson for all organic consumers. Cuts to sustenance programs like education and agriculture are the wrong direction. At a time when so many are searching for sustaining economic alternatives, it simply doesn't make make sense to undermine the very things that feed the body and the mind.
Nevada's organic consumers and supporters of family farms need to make their voices heard. Residents of other states can also take this opportunity to voice their support for an approach to agriculture that should no longer be considered "alternative." Please ask these key state officials to help make sure Nevada continues to support local organic producers.
A draft letter is available to use as a template for your own comments. The comment period is open until March 3rd. Direct your comments to Senator Horsford at shorsford@sen.state.nv.us with a copy to Lynn Hettrick at lchettrick@gov.nv.gov, and to NDOA director Dr. Tony Lesperance at tlesparance@agri.state.nv.us. Thanks to all for spreading the word and keeping up the fight for state-supported organic programs.