Swimming the Ka'ie'ie Waho Channel
Mike Spalding
/
Apr 13, 2011
/
2 Min Read
/
Community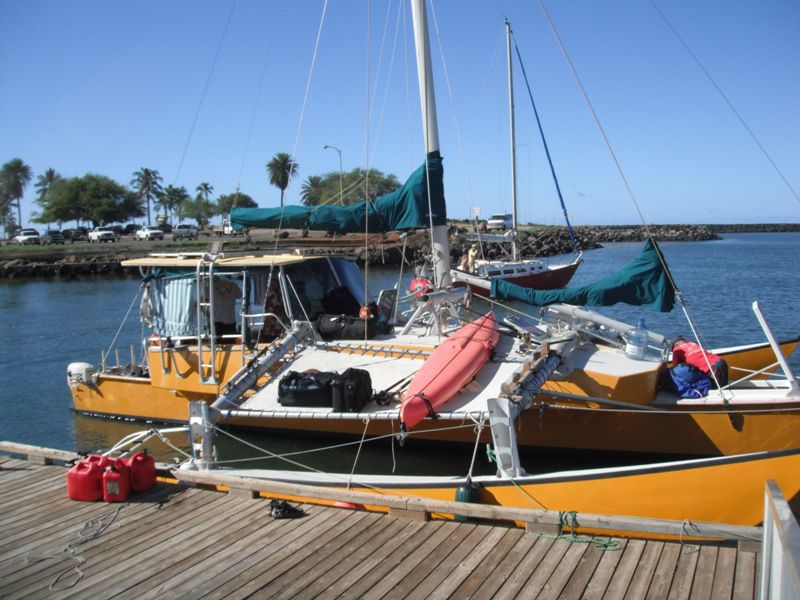 This story comes from Patagonia friend Mike Spalding about the swim he and some friends did from O'ahu to Kaua'i last fall. -Ed
The Ka'ie'ie Waho Channel from O'ahu to Kaua'i is the longest between the main Hawaiian Islands at 72 miles. No one has swum it: Obstacles like sharks, unpredictable and strong currents, Portuguese man-of-war stings and trying to find a calm period in the trade winds defeated the prior three solo attempts.
The winds were down on November 20th, a good sign for our attempt. Our swimmers were all experienced: marathon ocean swimmer Linda Kaiser had previously swum all the Hawaiian Island channels except the Ka'ie'ie Waho Channel; Michael Spalding who on his attempt to swim the Alenuihaha channel was bitten by a cookie cutter shark; Randy Brown and Joel Swartz both experienced cold water swimmers from San Francisco; and Michelle Macy, a renowned marathon swimmer from Oregon. Billy Brown from Kaua'i would also join us on his first long-distance swimming adventure.
[The swim escort boat at the dock in Hale'iwa. Photo: Mike Spalding]
We presented our gifts to the gods and looked to the horizon; the clouds parted and we could see Kaua'i in the distance. We took this rare occurrence as a sign that the pathway was open for us. But it sure looked like a long way. We had planned for a 30-hour crossing, but when we hit unfavorable currents off Kaua'i our trip was extended to 48 hours.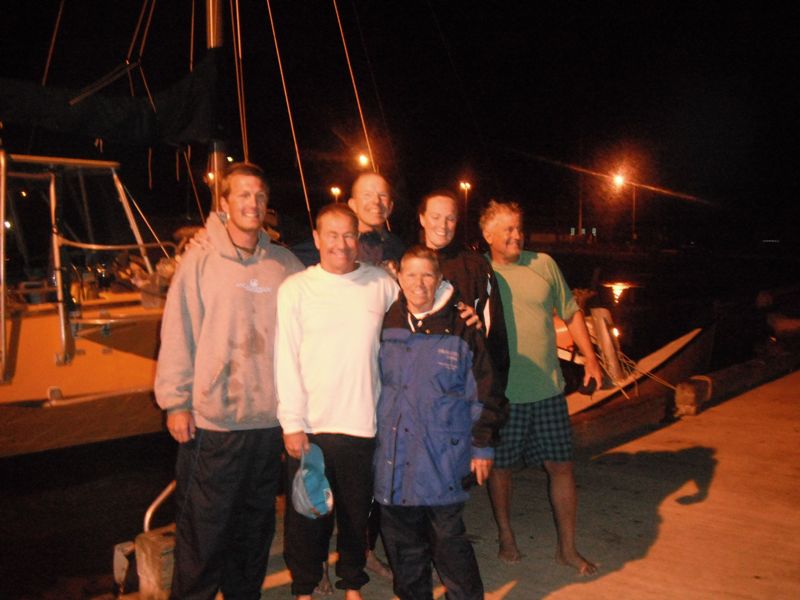 When we finally finished the swim there was a huge sense of accomplishment for the swimmers and crew. We bonded as family and we would carry our accomplishment with us for the rest of our lives. It proved to us that if you prepare, execute and support one another on such an adventure there are no barriers that can't be toppled.
[Above, right – It's a big ocean, Mike Spalding puts in his turn in the water. Photo: Mike Spalding Collection.
Left -  The team from left to right: Billy Brown, Randy Brown, Joel Swartz, Michele Macy and Michael Spalding. Photo: Jamie Woodburn