The Bicycling Life: 14 Months of Product Testing
Leslie Kehmeier
/
Dec 29, 2008
/
3 Min Read
/
Design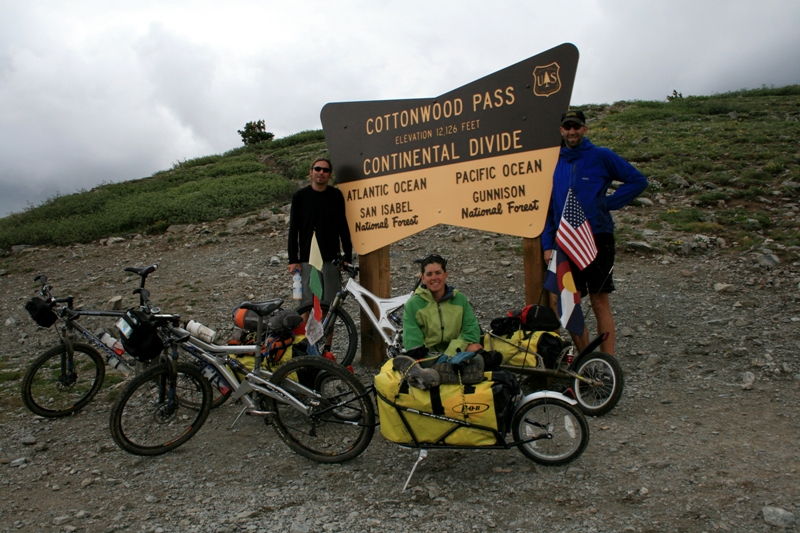 As we gear up for the New Year and some backyard adventure stories (there's still time to submit yours) we present a bicycle-loving couple whose adventure took them as far from their own backyard as possible. In the fall of 2007, Leslie Kehmeier and her husband Chris began a 14-month journey of a lifetime. Their goal was three-fold: travel around the world, share geographic knowledge and promote the bicycle as a sustainable form of transportation. They called their project Bicycle Geography. Leslie writes:
I can't put it off any longer – I have to do laundry. The luggage has been emptied and the mail sorted – it's been three days since my husband and I returned home from our 'round the world bicycling adventure. I don't know why I've been avoiding it. Maybe I don't want the reflection of a special journey to start too soon; maybe it's just the smell.

As I heap the pile of clothes on the floor, I am reminded of so many things. Each item has a connection with a certain landscape or an interaction with a local character. We didn't just wear our clothes, we lived in them. The colors may be faded, but the memory of life between two wheels is now woven in the fabric.
As a self-professed Patagoniac I was giddy when it came to purchasing clothes for our expedition. My husband rolled his eyes when I gave my"style and function" monologue as we set out on the pre-trip shopping extravaganza. "I can look good while I ride for 3-5 hours a day," I said in the most convincing fashion. Fourteen months later I can report that style took a backseat to function, but each piece of Patagonia clothing made it to the end.

Our journey extended across both sides of the equator, through ten timezones, and all four seasons (not necessarily in the right order). My husband figured that our clothes provided us a temperature range of75-80 degrees. From the 5th worst spring on record in New Zealand to the pre-monsoon heat of Laos, we used every possible combination of layers. Each item became synonymous with a certain locale. If it's aWhite Sol Patrol Shirt, it must be Southeast Asia. First night in theAlps? Better grab the Down Sweater Pullover.

To some, riding a bicycle brings visions of black spandex, printed jerseys, and day-glo vests. What serves the after-work or weekend ride does not necessarily lend itself well to life on the road. Don't expect a warm welcome at the guest house when you look like you're in your underwear. Pedaling around the world with your life in panniers requires clothes that can be worn on the saddle, in the tent, and around town. I can confirm that Mystery Pants look just as classy above the top tube as they do standing on a train and the R1 Hoody can be dressed up with a colorful scarf.

While my clothes served me well, the real meaning in the journey came from the true nature of bicycle touring. I didn't just see the world, I felt it. I saw the sunlight filtering through the trees while coasting downhill; I tasted the sweetness of a glass of homemade wine; I heard the waves of a blue ocean lapping on the beach; I smelled the smoke from the harvest filtering into my nose. I was immersed in my world like never before. As a result I think I have a better understanding of the delicate balance between humans and their landscapes. It's been a gift and I will carry it with me from here forward.

And so, as the first load of laundry fills the machine, the reflection begins. We lived in and learned about our wonderful world for 422 days.We traveled through 15 countries, and pedaled 9,600+ kilometers. And what about the "style and function" part? It was as much about our mode of transportation as it was the clothes on our backs.

Soaking up five clear days at Mt Cook. Southern Alps, New Zealand. Photo: Leslie Kehmeier Collection