The Chilkat's Fight Against the Palmer Project
Tim Gibbins
/
Sep 05, 2019
/
10 Min Read
/
Activism
Klukwan is a village of 90 people in Southeast Alaska that's home to the Chilkat Indian Village, a federally recognized tribe, on the banks of the Chilkat River 22 miles north of Haines, Alaska. The Chilkat have lived in the Chilkat Valley for over 2,000 years. It's a land of natural bounty. The braided glacial river hosts all five species of wild Pacific salmon, and the people of the Chilkat Indian Village live a subsistence lifestyle based on the salmon, berries and wild game, such as moose, that live in the valley. The natural health of this ecosystem is now under threat by Constantine Metal Resources, a Canadian mining company that is in the advanced exploration stages of a copper, zinc, gold and silver mine near the headwaters of the Chilkat River.
The Palmer Project raises serious concern among local residents, fishermen and conservationists because of the acid mine waste and heavy metals that could leach into the groundwater. A tailings pond or dry stacking of the toxic waste will require maintenance for centuries after the mine closes, and with the frequent earthquakes and heavy rains in the region, residents fear a disaster like what occurred at British Columbia's Mount Polley Mine in 2014, when the tailings pond breached the dam and poisoned Polley Lake and the Cariboo River watershed.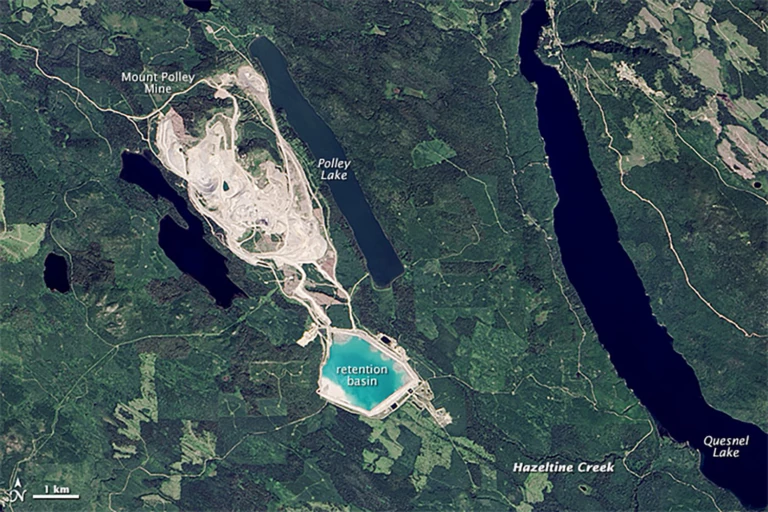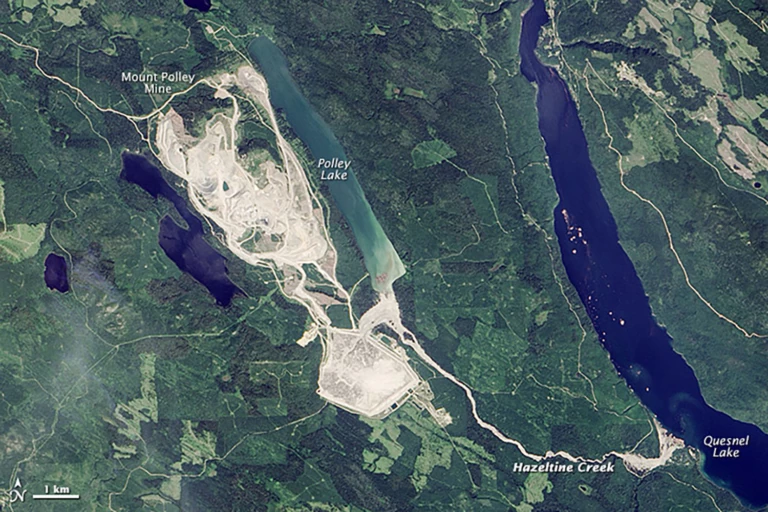 The Alaska Department of Fish and Game published harvest data which shows more than 90% of Chilkat Valley residents rely on salmon for subsistence, and more broadly, Alaska's global export of salmon was roughly 114 million fish in 2018. To learn more about the Chilkat culture's reliance upon salmon and the impact of the Palmer Project upon them, I spoke with Lani Hotch, the former executive director of the Jilkaat Kwaan Heritage Center and master Chilkat weaver, and her husband, Jones P. Hotch Jr., the vice president of the Chilkat Indian Village.
The name of your village, Klukwan, means "eternal village" in Tlingit, your native language. Will you explain why?
Jones P. Hotch Jr.: First, there's the name Chilkat. We live in the Chilkat Indian Village. Chilkat means "storage container for wild salmon," and the name Klukwan is derived from two Tlingit words. The first is "Tlakw," and that means "ancient or eternal," like a clock; the second is "Aan," which means "land or village." So Klukwan means "eternal village." In Klukwan, we originally had 2.6 million acres, from Stonehouse Creek in BC to Berners Bay, by Juneau. The elders used to call the mountain range on both sides of us our fence posts. 
How long have you and your family lived in Klukwan?
Lani Hotch: I was born here and so was my husband. My family moved to Haines sometime before I started kindergarten. I went to high school all four years in Haines. Jones and I got married in 1978, and we have three children together. They're all grown and moved away, but now our daughter is here with us. She came down to spend a summer. Her husband was deployed at the end of May. He's in the military. So I invited her to come down. She wants to learn to weave, and that's not something you can learn in a couple weeks on a visit. I said, "You'll have to spend a lot of time here."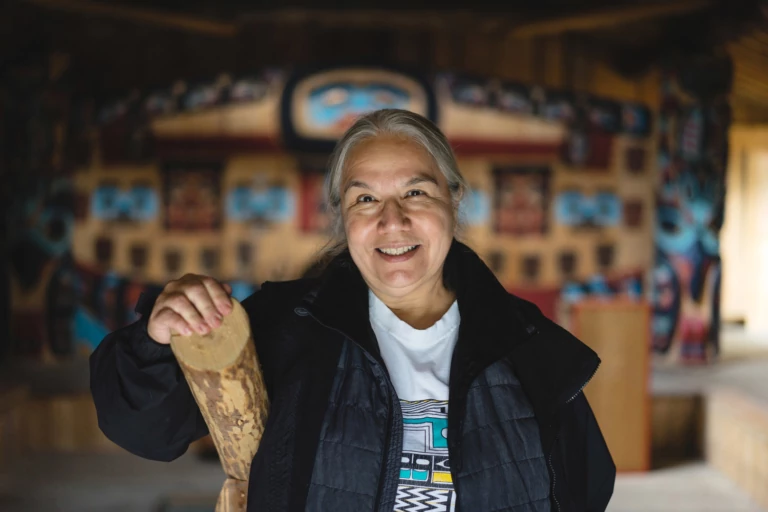 Will you describe the relationship between salmon, the Chilkat River and your community?
Lani Hotch: I can tell you from my own perspective. I won't presume to speak for the whole village. Having been born here, and spent summers here as a child, this is the way I look at it. When you first meet somebody, you ask them their name, and then you ask, "Where are you from?" That's the inevitable second question, right? And so why do people ask that? Why do people ask, "Where are you from?" Because the place where you live imprints your personality. It becomes a part of who you are. Growing up here, being born here, raising my kids here and spending summers here, raising my kids in a subsistence lifestyle, getting salmon from the river, picking berries, raising my garden and all those things that we do—I feel very connected to this place.
Jones P. Hotch Jr.: We have a proverb in our Tlingit language, "Haa xaseigoo xanu, haa at xaayi." It means: "Our life is close to our food." It's almost like, our food is our life. It's what we've been used to for generations. Our bodies are just set to eat salmon and the different ways we make it and same with the cranberries, blueberries and soapberries. I like to go travel south and go on a vacation. It's exciting to go to different restaurants. But after a while my body says, "We need to go back home and eat fish." We are used to that.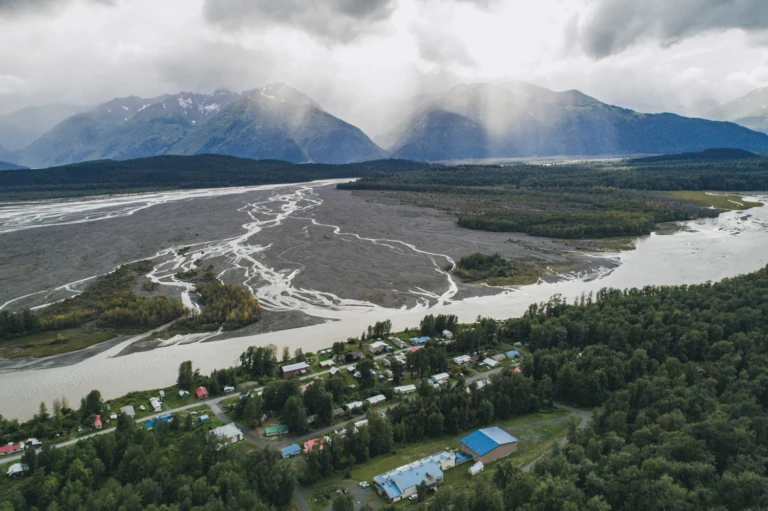 What does your seasonal subsistence diet look like?
Jones P. Hotch Jr.: Once the salmon is running, we put that up to help us through the winter, along with moose meat. Now we do subsistence fishing. We also get hooligans [a smelt-like fish] during the hooligan run. We put out nets for the salmon, but for hooligans, it's more dipping nets. I do not personally fish for salmon, but I work in the smokehouse, get the firewood and watch the fire. I help cut the salmon and jar it. In a way, it's like a social event. We all have our parts, know what they are and it gets done.
What concerns you about the Palmer Project and mine exploration at the headwaters of the Chilkat River?
Lani Hotch: It's a frightful thought because it has the potential to destroy our whole life. What happens if you can't get the salmon from the river or if they destroy salmon habitat through leakage from the tailing ponds of that mine? This river hosts all five species of Pacific salmon. We're here because of those salmon. Our ancestors settled here because of those salmon. If those salmon are destroyed, that destroys our life. Where's the justice in that? This is a social-justice issue. It's not just an economic issue.
Jones P. Hotch Jr.: I feel like our culture is hanging in the balance. The mine could affect our tributaries and our rivers and our salmon. The Chilkat River is the natural spawning ground for all five wild stocks of Pacific salmon. And we are still a traditional, subsistence-lifestyle village, and we wish to continue that. A big part of it is salmon, but now we have soapberries, blueberries and cranberries. The Chilkat River is like the watering can to a garden that is keeping our valley green, and we want to keep it that way.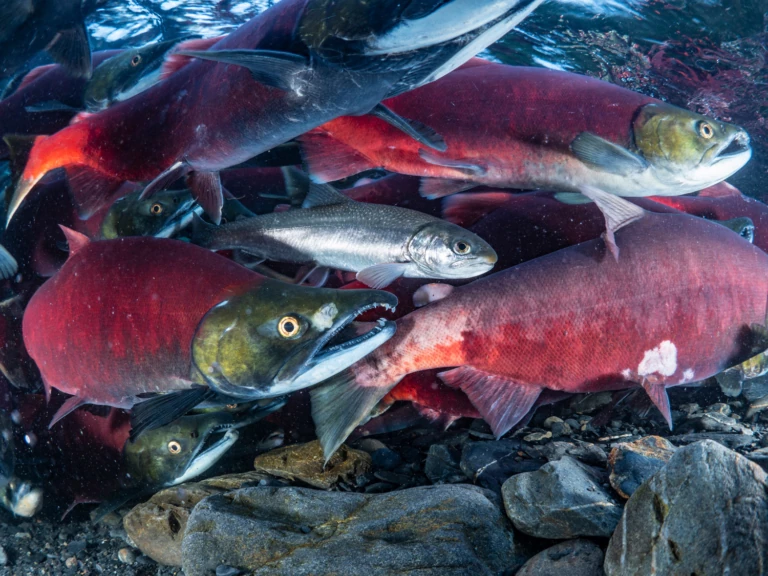 The Chilkat Indian Village is taking part in a lawsuit against the Bureau of Land Management (BLM). How are you feeling about your odds of stopping the mine?
Lani Hotch: You have to stay optimistic. You have to keep believing that there will be social justice. How can a company from Canada with funding from a company in Japan make these choices that affect our life and not allow us to have a say in it?
These companies are not just destroying our lives. They're destroying their own, too. Where are the fish going to go if they destroy this fishery? Where are the Japanese going to get their salmon? People might take it for granted because we've always relied on them. But we can't destroy their habitat and expect that they'll keep coming back.
Any person down south who enjoys Pacific wild salmon should be up in arms to do what they can to protect this river. It's not just our lives that are at stake. The quality of life for all Americans, or the whole world for that matter, is in jeopardy because the more salmon habitat you destroy, the less food there is for this world.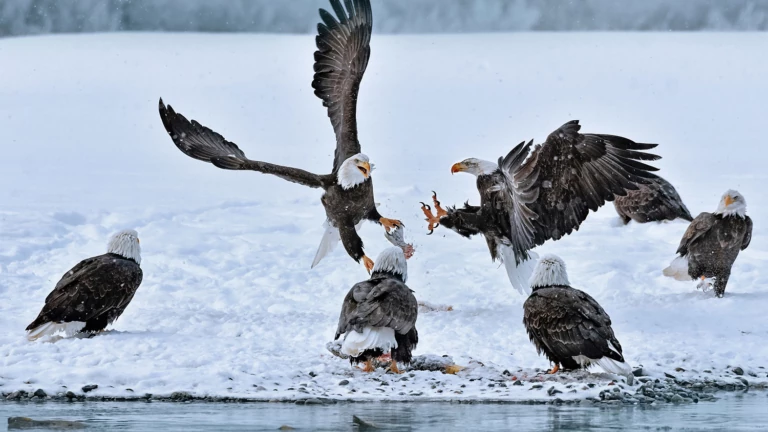 What do you feel people may not understand about the situation with the Palmer Project?
Jones P. Hotch Jr.: The Chilkat River is the natural spawning ground for all five species of Pacific salmon. That means they can keep coming back. The Palmer Project, or as I like to say, the proposed Palmer Project, can go for "x" number of years and dig however many holes, and when they're done, they're done. They'll leave toxic problems we will need to take care of for eternity. I cannot understand the logic there. The salmon, we can help them to keep coming back. But once you're done digging a hole in the ground, that's all that's left. It seems like it makes more sense to help the salmon keep coming back.
There's also non-native subsistence fisherman, and I think of everyone connected to commercial fishing, like the people who run the stores where they buy the gear, get gas or groceries, for a lot of them, it's their family income. To put the river at an unnecessary risk, it's mind-boggling to me.
Lani Hotch: I think there's a lot of propaganda in Haines about how much money this is going to bring in, how many jobs it's going to create and how much Constantine supports the community. They're schmoozing the community to go along with this. And it's going to give the community a short boost to the economy, maybe 10 years, then they're going to be gone, and they're going to leave this place in a much worse state and destroy the livelihood for generations to come. How long have we had the salmon fishery? Since the founding of Klukwan—at least 2,000 years ago. When the United States came, they almost destroyed the river by overfishing. And I think we haven't recovered completely from that, but it's been a sustainable fishery for my whole life.
What can people do to help protect the Chilkat River and stop the Palmer Project?
Lani Hotch: Get the word out about it. Put pressure on DOWA [the Japanese company that is the principal investor]. Put pressure on Congress to update the mining laws so they don't get a free pass for mining in areas where they'll do incredible harm. The BLM policies and laws are really outdated and don't reflect the values and issues that we're facing today as a nation and as global citizens. Getting the word out about those issues, too, would help. To support the Chilkat River, let's get those mining acts changed. We haven't even had public comments on that mine. BLM just approved extensive drilling for that mine. We didn't get a say in that. As the major stakeholders, shouldn't we?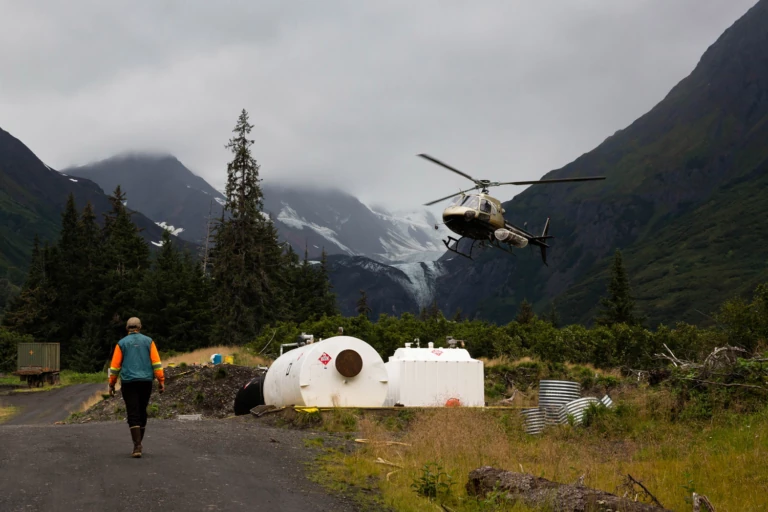 What gives you hope?
Lani Hotch: I get so discouraged sometimes. We're fighting battles on every side. One big difference between now and when I was growing up is all the instant information, nonstop television coverage, Facebook blurbs about issues—I just know a lot more than I would have otherwise, and that can be so discouraging. But then my friends will invite me to go berry picking with them—it's so abundant, and my faith is restored. The salmon that come back every year, they've been a source of my faith. We are being taken care of. We are living sustainably in this place, and that's encouraging.
Jones P. Hotch Jr.: My wife, Lani, our children, our grandchildren and our grandchildren's grandchildren give me hope. We want them to enjoy what we enjoy. One time, we were working on hooligan, a greasy fish, and it was my first grandchild's first time. I put some of the fish on an oar and watched him. He ate it, and he said, "I like it." And it made me happy.
I'd like to close with two things. First, a Tlingit saying, Ee gu.aa yax x'wan. That's me encouraging you for what you're doing in stories like this. "Be strong and have courage." The second, Yee gu.aa yax x'wan. That's to encourage all other Indigenous people who might be going through similar battles to be strong and have courage. I met with some ladies from Standing Rock, and they had a similar thing as we do. We're doing it for our children and our grandchildren. We're doing this for those who have yet to come.