The Final Countdown – Kiwis Organizing Against Seabed Mining in New Zealand
Dominico Zapata
/
Mar 28, 2013
/
8 Min Read
/
Surfing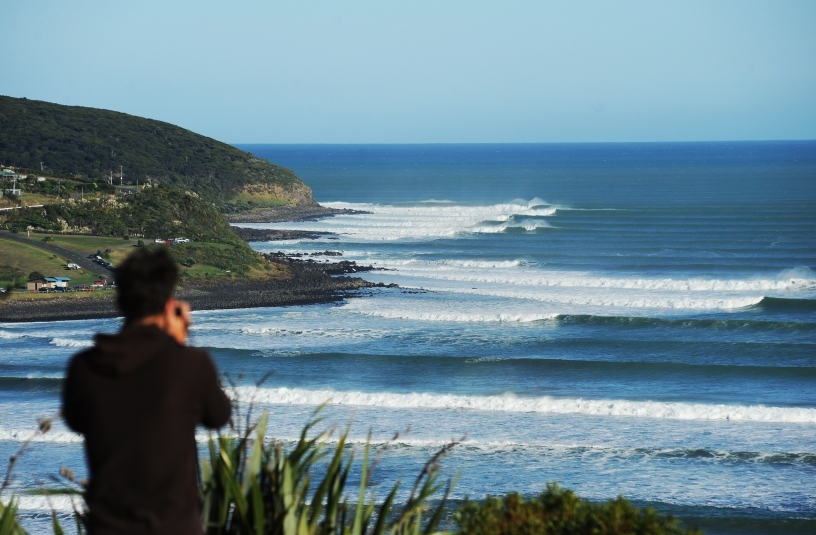 It's my first six hours in Raglan and I'm already on my third round trip at Manu Bay – jump off the rocky point, stroke into an impossibly long left, surf until your quads are on fire, prone out, then scramble up the cobblestone point for another. At the edge of the rocks I see a familiar face and slow down. It's one of my biggest heroes, Peggy Oki!
Peggy stands around 5'4" but exudes the strength and energy of a giant. She's an all-time classic: original Dogtown Zephyr team rider, great surfer, amazing artist, bad-ass climber, and environmental activist. I stopped, gave her a big hug and asked, "Hey Peggy, what are you up to?" With a glint in her eye she casually replied, "Ah, just savin' dolphins."
We shot the breeze for a minute or two but I could tell she had something bigger to share with me, and like any good grassroots activist does, she quickly dove deep into the topic of proposed seabed mining in the region and how it could affect New Zealand. I was blown away to hear about the hubris of corporations thinking they could dredge hundreds of millions of tons of sand from the ocean floor and not have a major effect on the ocean. I wanted to know more. We exchanged numbers and I went for another few rounds at Manu Bay before the sun set.
The next evening we decided to put together a small gathering of surfers, activists, and wanderers at the house of Phil McCabe. He's a surfer and the president of Kiwis Against Seabed Mining (KASM). We had an open discussion about seabed mining and I showed our new film Groundswell to help illuminate the fact that small groups of like-minded people can make a difference. I learned so much during my time with Peggy and Phil in Raglan. Please read the essay below so you can too. Us surfers are the only "marine mammals" that can speak up so let's get the word out there.
–Chris Malloy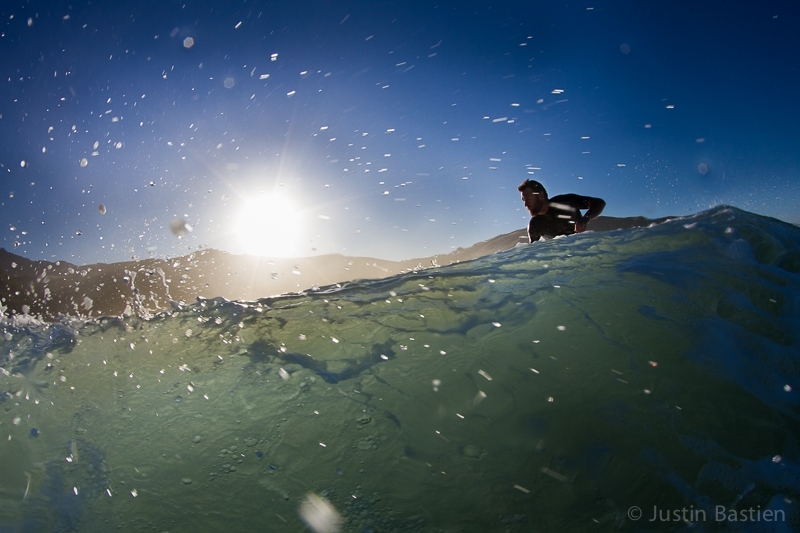 Chris Malloy at Manu Bay, New Zealand.
Photo: Justin Bastien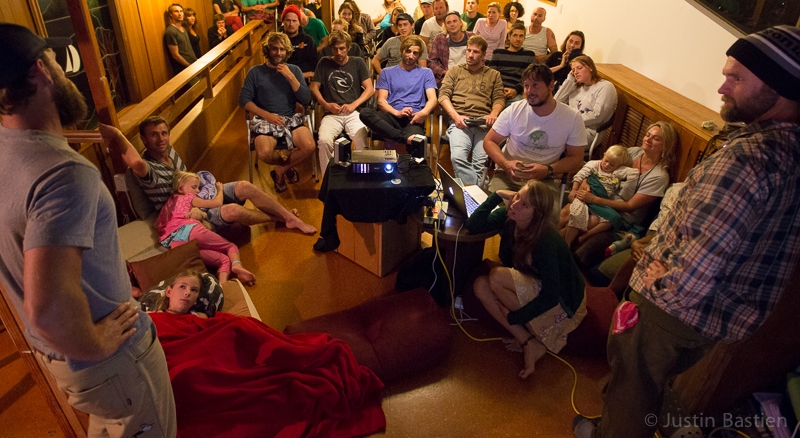 Keith and Chris Malloy give an impromptu screening of Groundswell to the friends, family and activists of Kiwis Against Seabed Mining. Photo: Justin Bastien
The Final Countdown
There's a sharp crack as another four-foot wave hits the shallow boulder/sand reef and rifles off down the line, little explosions of whitewater glistening in the morning sun every few meters as some lucky local tears the smooth wall to pieces. Standing over the action, its deep valleys and high ridges cloaked in a thick dark green forest, lies Mount Karioi.
This is the area known as Raglan, on the North Island of New Zealand's west coast. The skies are clear and blue, the air so fresh it lifts me up with each breath. The sun, the waves, the bush-clad mountain behind me, the scent of the forest gently drifting down on the offshore breeze, at this moment I feel like there is nowhere else in the world I'd rather be.
Looking out to sea, waiting for the next set, a deep sense of calm settles over the lineup. As we watch the horizon, we notice some dark figures heading around the point in a lazy manner, appearing and disappearing, in rhythm with the long ocean swells marching towards the coast in perfect unison.
These are the popoto, or Maui's dolphin, that call this area home. Known for their inquisitive nature and playful disposition, they bring a smile to all who see them glide by. I feel a touch of jealousy as I imagine what it would be like to ride a swell with even half the grace or fluid motion that these beautiful creatures of the sea possess.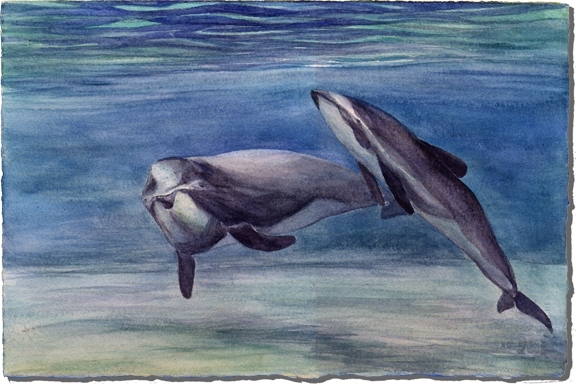 Watercolor painting of Maui's dolphins by Peggy Oki.
Yet, this is a special sight, not the common occurrence it should be. There are only 55 of these dolphins left – not only the world's smallest, but also the world's most rare. Their numbers have been steadily reduced over the years, mainly due to unsustainable practices in the fishing industry like trawling and setting gill nets in the dolphin's natural range. Lack of action from the government has let their numbers drop perilously close to the point where they can't come back, and they have been classified as critically endangered.
There's also another threat looming over the horizon, one that could be the nail in the coffin for the Maui's dolphin. A threat that could have negative consequences on a magnitude so big, that the entire ecosystem of the North Island's west coast hangs in the balance.
A seabed sand-mining company plans to start extracting iron ore from the black sands of this economically and ecologically important area. They want to extract 30-50 million metric tons a year of this valuable material, but to do this they need to remove and then redeposit 300-500 million metric tons of sand per year, a recovery rate of 1:10. The permits they apply for often last for 35 or 40 years.
The effects of this operation could be catastrophic. The seabed is home to organisms that form the cornerstone of our marine ecosystem. Killing them could have a follow-through effect running right up to the top of the food chain. Not only that but sediment plumes can deoxygenate the ocean causing massive dead zones, and kick up large deposits of toxic waste that have settled in the sediment over the years.
Seabed mining could also affect sand migration. As sand travels up the coast it replenishes beaches and estuaries. These pathways could be disrupted causing, among other things, the loss of the iconic Raglan point breaks and other nearby surf spots due to the unnatural acceleration of coastal erosion.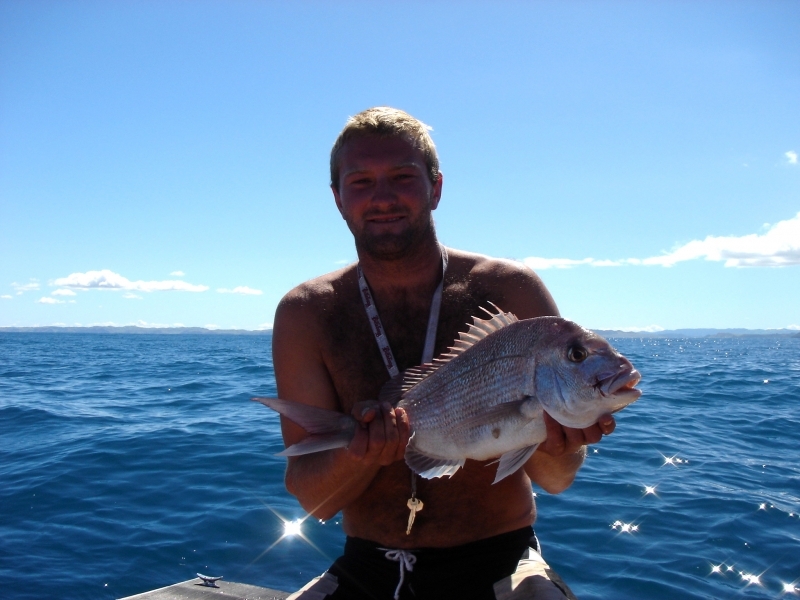 The west coast snapper fishery is a fantastic recreational and commercial resource. Seabed mining directly threatens its viability. Photo courtesy of KASM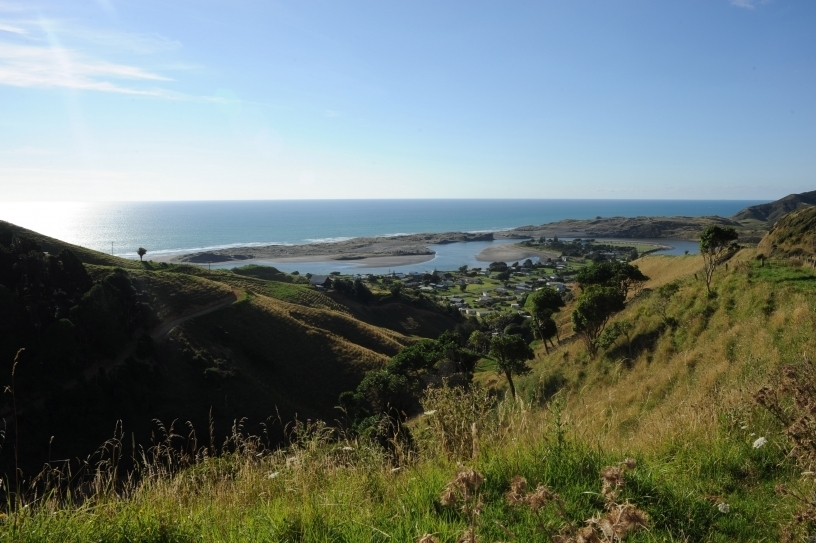 Marokopa settlement from the hills overlooking town. You can see the dune system which forms a spit, protecting the harbour and village. This spit is extremely fragile, and already has faced erosionary pressures due to man's influence. It doesn't need more stress.
Photo courtesy of KASM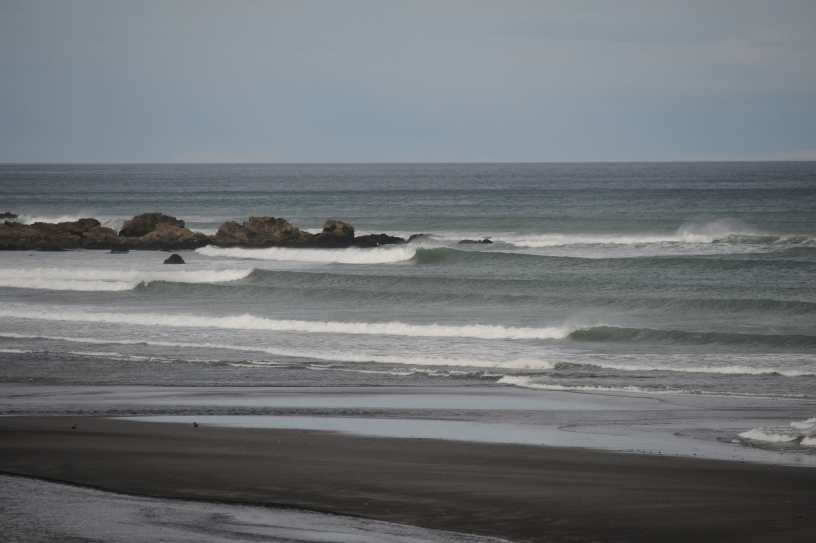 The wave at Kiriti is extremely sensitive to sand movements. Photo courtesy of KASM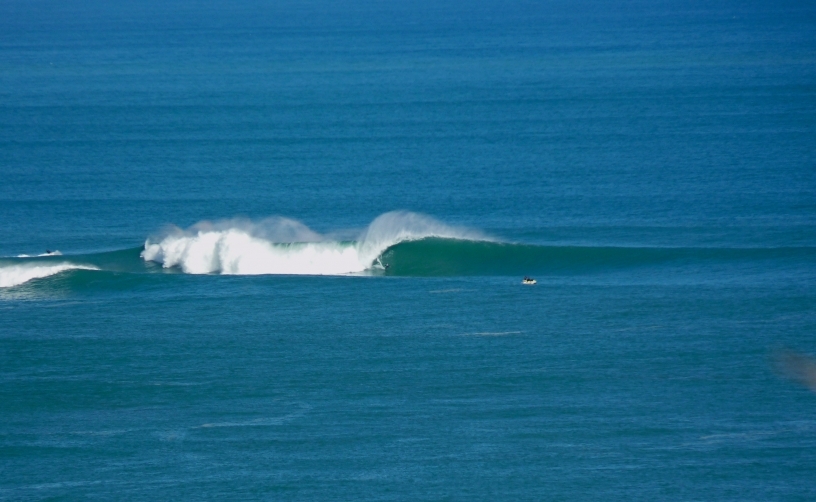 This reef break north of Aotea Harbour requires proper sand formation for optimum wave shape.
Photo courtesy of KASM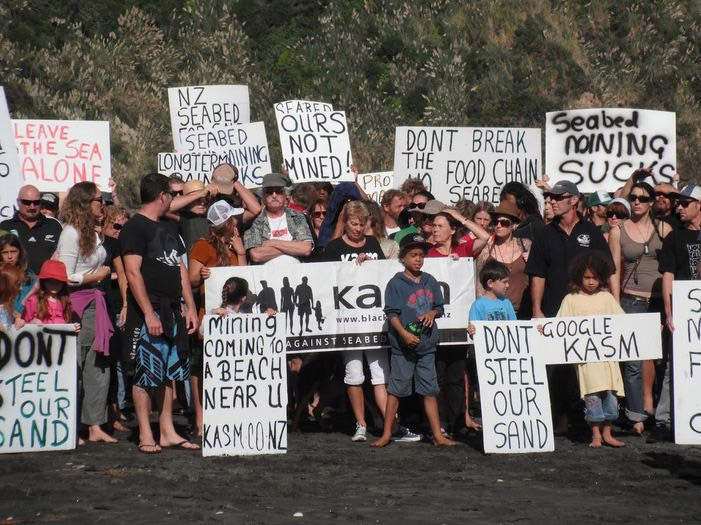 Take action: Recent silent protest at Raglan.
Photo courtesy of KASM
The locals in this area are fed up, frustrated, angry and taking action to make sure this doesn't happen. Phil McCabe, surfer, father, owner of Solscape Eco Retreat and spokesperson for Kiwis Against Seabed Mining (KASM) knows what's at stake. He knows what will happen to the small communities dotted along the West Coast who rely on the ocean, not just for economic purposes but also for deeper reasons. He knows that if this planned mining goes ahead, the minimal royalties and few jobs that are being offered will never outweigh the consequences.
That's why KASM exists. KASM is a small community-based group that was born out of a desire to not let the mining company's plans go unopposed. Like many small towns throughout Australasia and around the world, Raglan is facing an onslaught from outside interests eyeing the wealth buried in their lands and waters.
The company promises many things, but I've never seen any of their employees down at the Harbor View Hotel and Pub having a beer with the locals, never seen any of them sitting out in the lineup or catching fish off the rocks, haven't seen any at the regular community meetings or market days.
As Phil sits across from me in the lineup, looking out over the majestic oceanscape that is our home, you can see the twinkle in his eye that tells you he will do everything in his power to help steer the local community away from irreversible disaster, to protect his family and friends' livelihoods from foreign-owned multinationals. This is not just a local issue. This is the start of an international push, a Pandora's Box of seabed mining that will suffocate the ocean and the small communities that rely on it.
The battle here in New Zealand is just heating up. It will be an indicator of the power of small communities uniting together around a common cause and what they can achieve. The world can learn from this.

Save our Sands, love our oceans. Video: Marc Mateo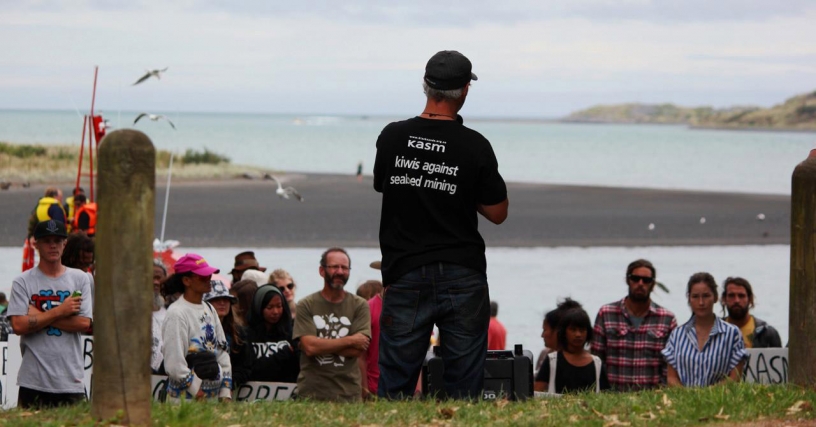 Take action: Recent silent protest at Raglan.
Photo courtesy of KASM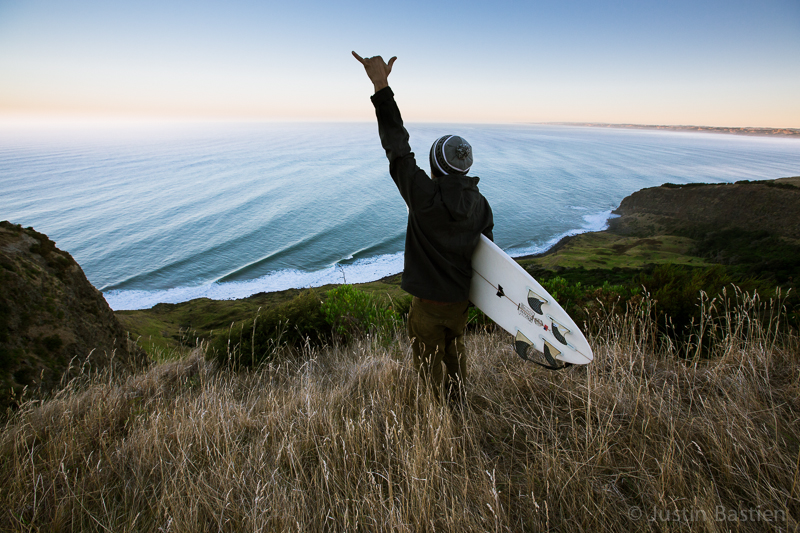 "Us surfers are the only 'marine mammals' that can speak up so let's get the word out there." Chris Malloy, Kiwi shaka on the New Zealand coast. Photo: Justin Bastien

For more information and to follow this campaign, go to kasm.org.nz. If you want to get involved, here's how you can help:
If you live in New Zealand, KASM has a list of local actions you can take
International readers are encouraged voice your opposition directly to New Zealand's Prime Minister, John Key, via email, Facebook and Twitter.
Spread the word: share this information with your social networks so more people learn about the dangers of seabed mining
Chris Malloy is a Patagonia surf ambassador and the director of Groundswell, a small film about making a big stand.