My Vision for Punta de Lobos
When I was growing up I wanted to help my dad, and be exactly like him: a fisherman. Then a couple of guys blew into town with surfboards and wetsuits and I said, "Wow, this is amazing," and then I wanted to learn to surf more than anything in the world.
So I learned to surf and started to travel the world, but I figured out pretty fast that the best place to surf was right at home. We have big waves, small waves and the traditional fishing culture I love. Nothing could be better.
While traveling, I saw many similar coasts around the world that had been polluted or were scarred forever by out-of-control developers. I saw places that were pristine before, but had already been ruined. I realized the coast that I loved so much was also under threat—from pulp mills, sewage pipelines, dams and senseless development.
Chile is an amazing country. I couldn't be more proud to come from Chile and from Punta de Lobos, to be the son of my dad, a fisherman and diver. I know I have a responsibility to honor the generations before me by protecting the coast. I have to. It's up to us to make sure there are traditional fishermen (and fish) in the future. It's our responsibility to ensure our children and their children can see beautiful landscapes and biodiversity.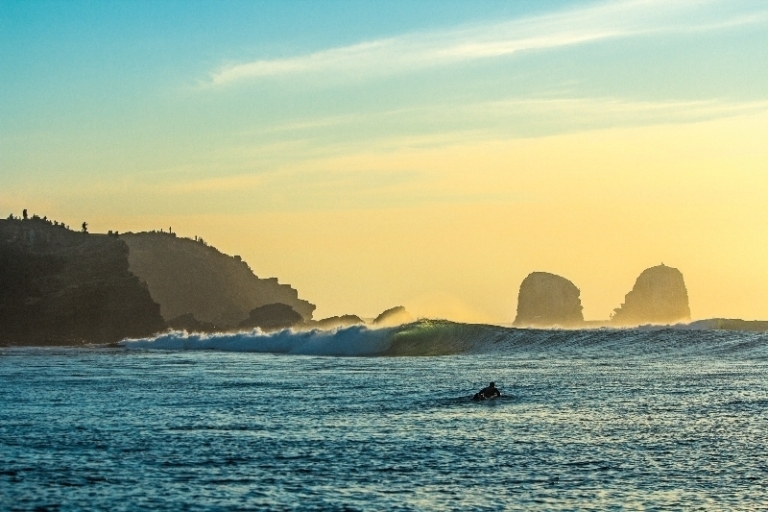 I was born on Punta de Lobos and I love Punta de Lobos. I'll fight to protect it, and all of Chile's coast—but it has nothing to do with what I want. It is for the future.
I know I can't accomplish much on my own. I think everyone sees the right thing to do: Stand up to save some of these special places before they are gone.
Check out some photos from the making of The Fisherman's Son: