Three Rooms: Brittany Griffith's Foolproof Packing Method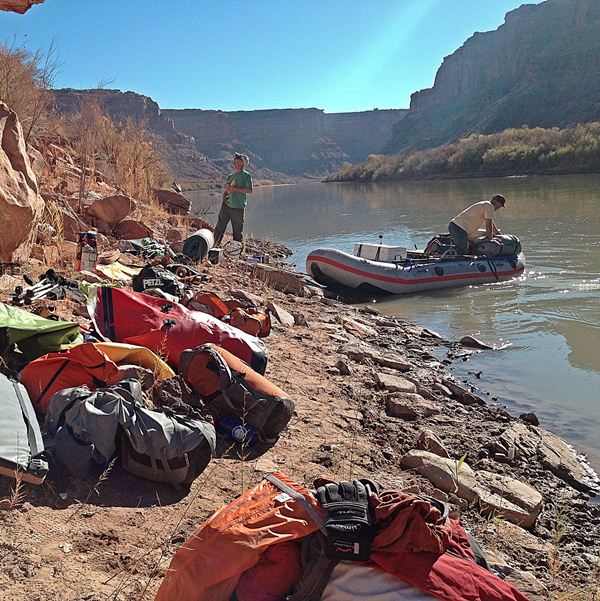 This may sound weird, but I love packing. When essentials are limited to two 50-pound bags – what a van can carry – a 40-liter backpack, or even just a carry-on, the things you think you need to take versus the things you actually do take is a fun game for me.
My most recent trip had a slightly different take on our typical domestic climbing adventure and my packing volume was restricted to a boatload – literally. We were going to take a boat down southern Utah's Green River, camp on a sandbar, prepare Thanksgiving dinner, and climb desert towers. That's a lot of shit to remember to bring, and it all had to fit on a raft. We would be somewhat remote, a day's boat ride and drive from Moab, so forgetting an essential could range from a hassle to devastating. JT gave me his short list as he rushed out the door to work the day before we left: pruning shears, axe, hatchet, waders, two each of #4, #5 and #6 Camalots, and three cases of beer. I don't know what concerned me more: the request for an axe or that we might be climbing something that would require all that wide gear.
I'm an excellent packer. I rarely forget things. It's one of my only real talents. I sometimes think that I'm a packer first, climber second and that climbing is just an excuse to pack. I'm away from my domain 200+ days a year, so I'm constantly packing and unpacking. Sometimes I literally unpack a bag, throw the contents into the washing machine, and put it right back in the bag. In the past 12 months I've been to Sicily, Spain, Ukraine, France, Turkey, China, and more than a dozen states.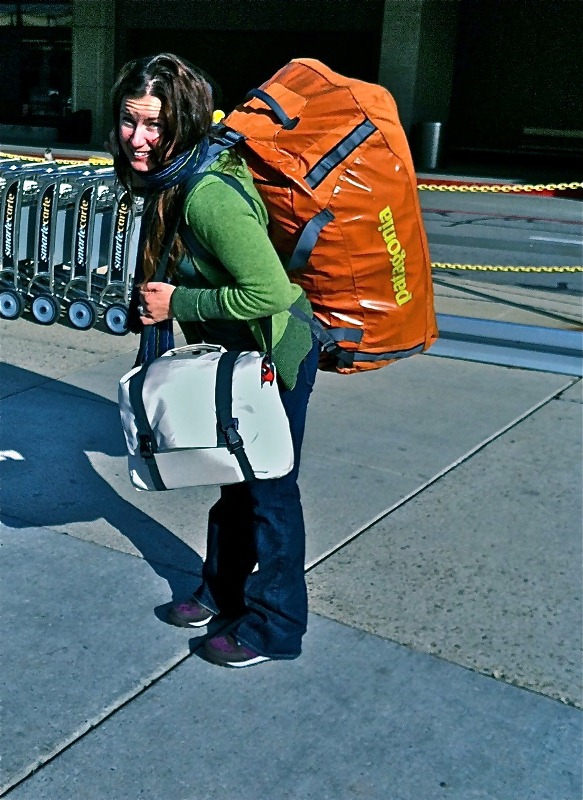 A better way to carry a Black Hole Duffel is to stack it on top of a Freewheeler or Black Hole Roller (coming soon). Photo: JT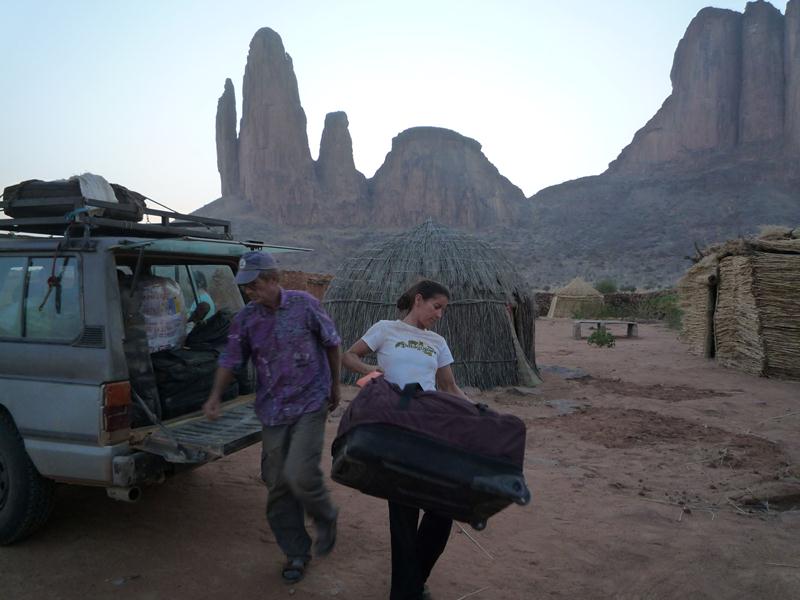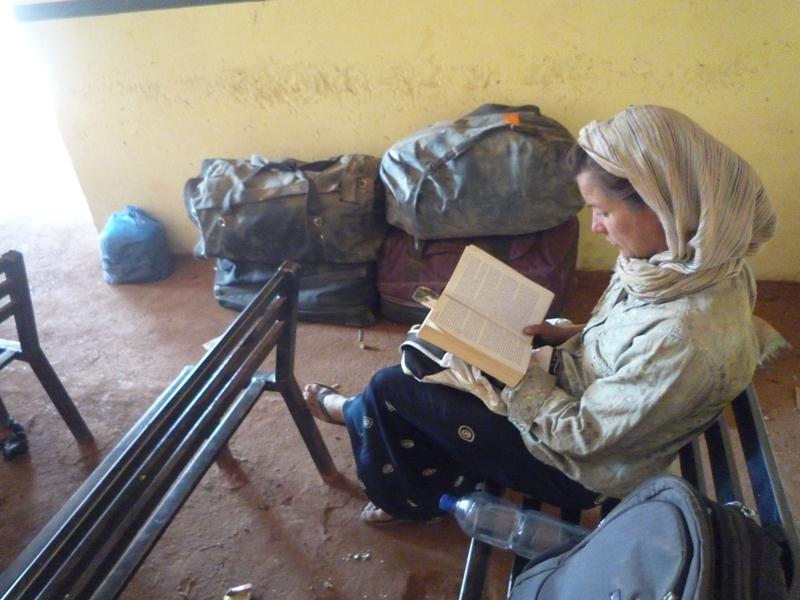 The more you pack, the more you have to carry and keep an eye on. Brittany unloading at the Hand of Fatima, Mali basecamp and keeping a close watch on the bags in a Burkina Faso bus station. Photos: JT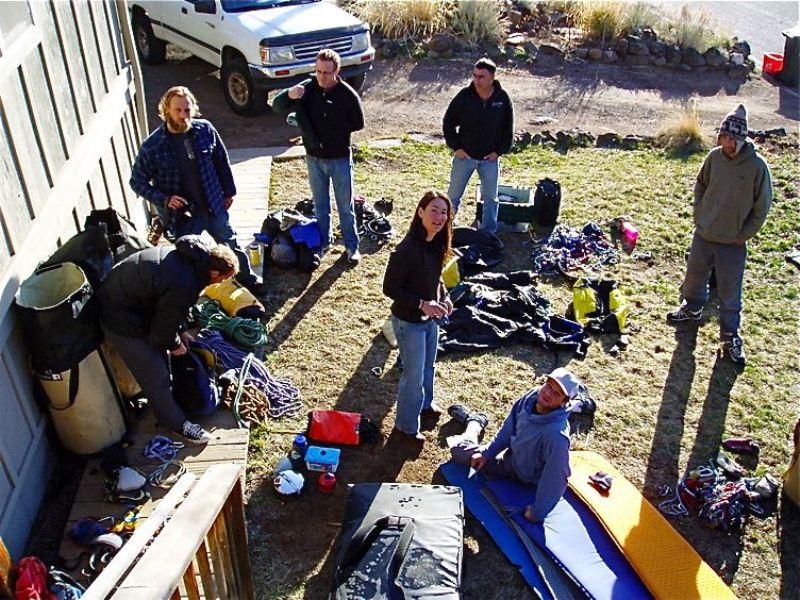 Big wall packing is my absolute favorite. Don't forget the baby wipes! Yes, that is Keith Malloy. Photo: BAG
As with any game, you have to have a plan. Here's my twisted strategy for packing.
Although we live in a 2700-square-foot house, there are only three rooms that contain things I need: 1) bedroom, that's where my clothes are, 2) bathroom, that's where my toiletries are, and 3) the basement, which is where all the gear – from ropes, cams, helmets, surfboards, wetsuits, tents to Dutch ovens – is located.
From those three rooms I do a quick, basic pack. Regardless of the season or where I'm going, I always bring a Nano Puff, Torrentshell, knit hat, long skirt, Spright Cami and flannel. From that base list I backfill based upon activity and location. Then I get the gear together and chant headlamp headlamp headlamp so I don't forget that crucial, easily overlooked item. Toiletries are easy – toothbrush, lip balm, earplugs and this little green bar of soap that washes everything from my hair to clothes.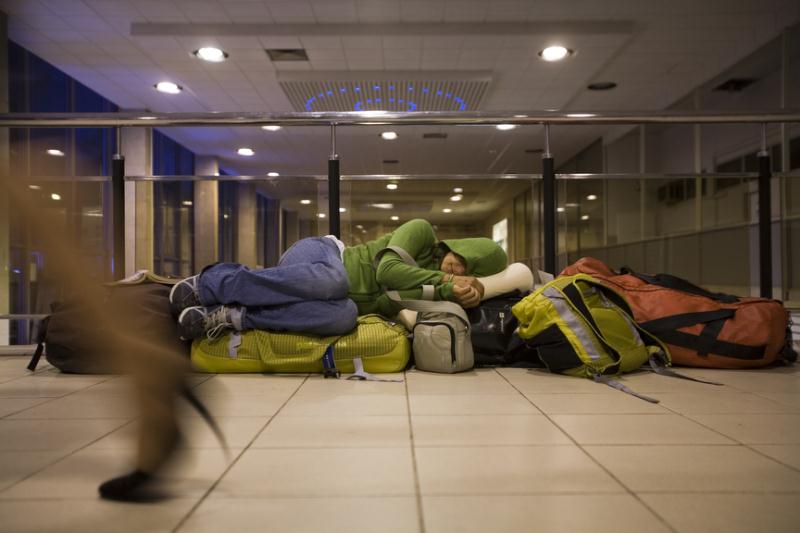 My turn to watch the bags during an 18 hour layover in the Moscow airport. Photo: John Burcham
Three rooms. Everything I need. It's a nearly foolproof system, I think.
So now here I stand, typing on my iPhone in the basement, amongst boxes and bags filled with rubber boots, crusty Dutch ovens, and gritty #6 Camalots. But I don't have time to unpack. I'm going to the Dominican Republic in three days. Puff pants to bikinis. I love it.