White House Organic Farm Project Hopes to Change Political Landscaping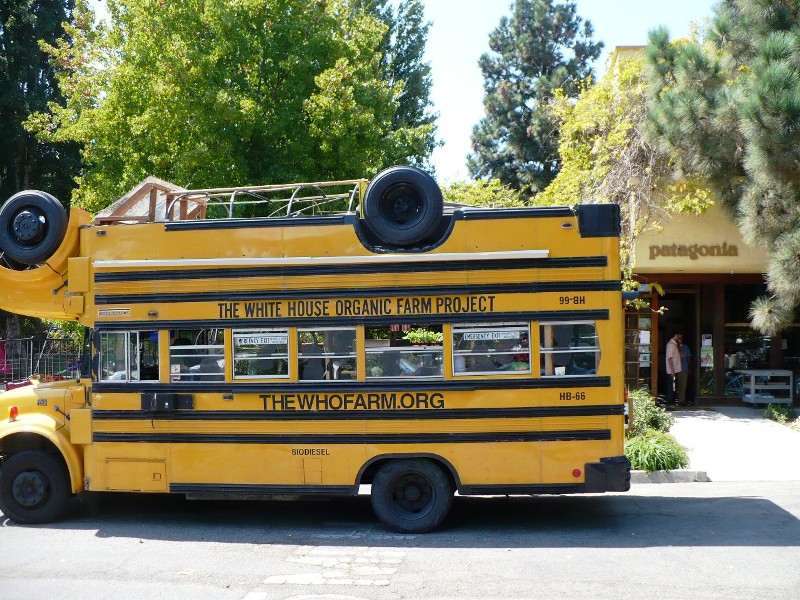 Here's a story to keep you smiling as we all await the results of today's historic election. On Monday, September 15, Patagonia Ventura employees were greeted by a very unique school bus in the parking lot. Daniel Bowman Simon and Casey Gustowarow, the two-man team known as the White House Organic Farm Project, or WHO Farm, had just rolled into town to share their unique vision: getting the next President to plant an organic garden on the grounds of the White House. Inspired by Chez Panisse chef and slow food activist, Alice Waters, they've been driving across the country drumming up support for the project through an online petition they set up at thewhofarm.org.
[The bus was purchased from Ben Cohen of Ben & Jerry's fame who modified it to depict upside-down budget priorities. Daniel and Casey keep an organic garden on the roof and call the inside home. Photo: Free]
Make the jump for a tour of the WHO Farm bus.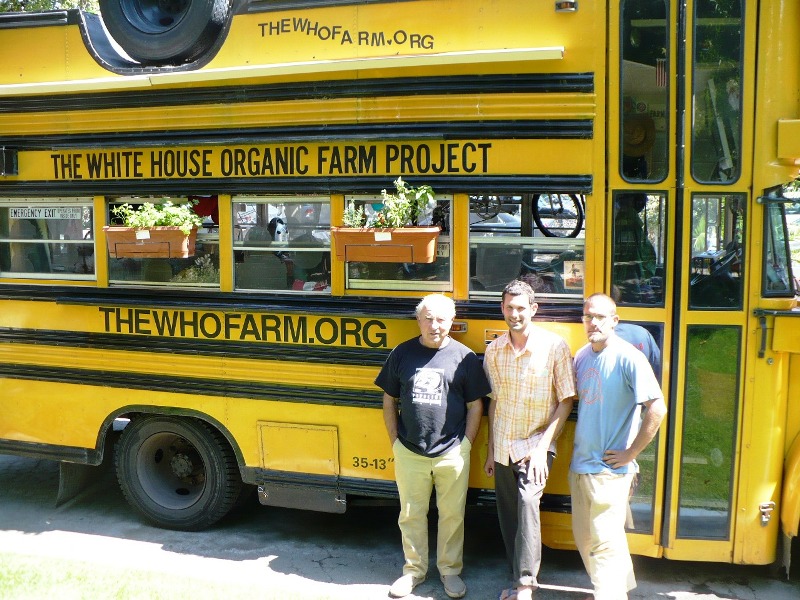 YC was in town as well and he took a moment to check out the bus with Daniel and Casey.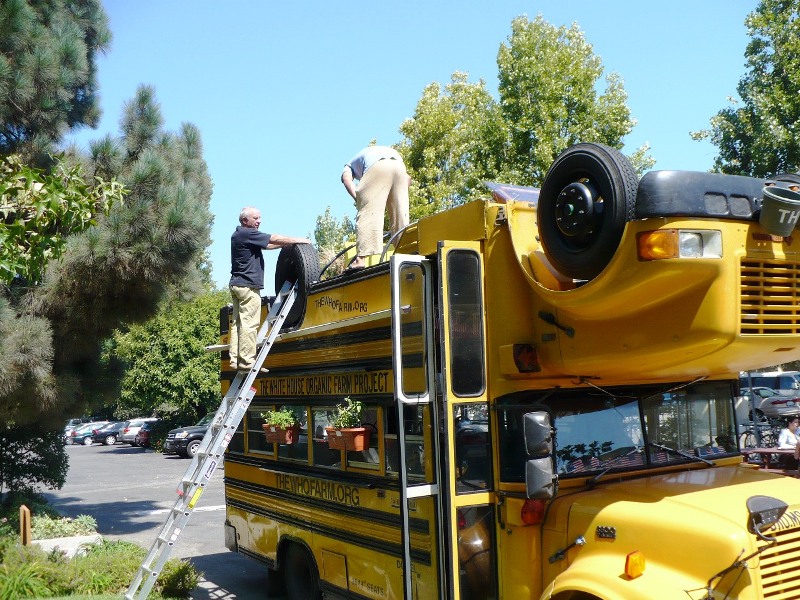 Inspecting the roof-top garden.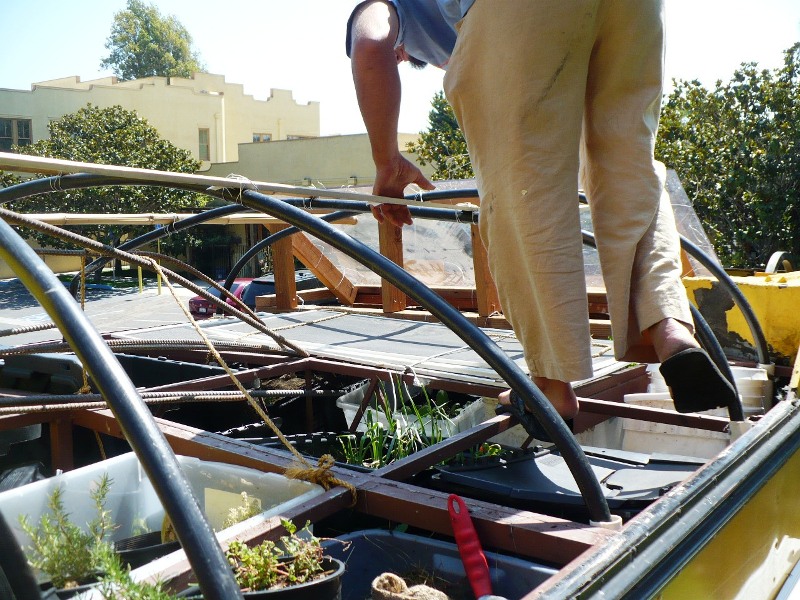 The garden was in its infant stages.
Sleeping quarters in the back and the kitchen on the right. Casey is the gardener and cook.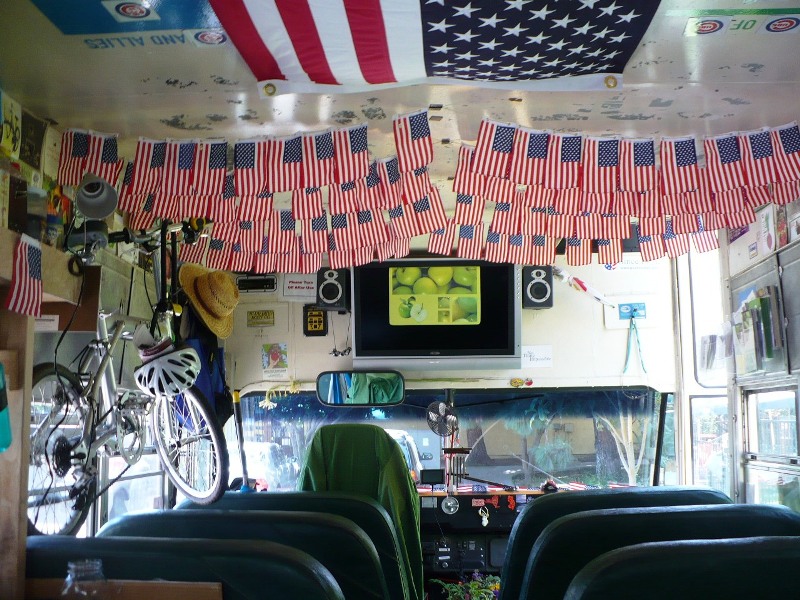 The bus also came equipped with a flat-screen TV.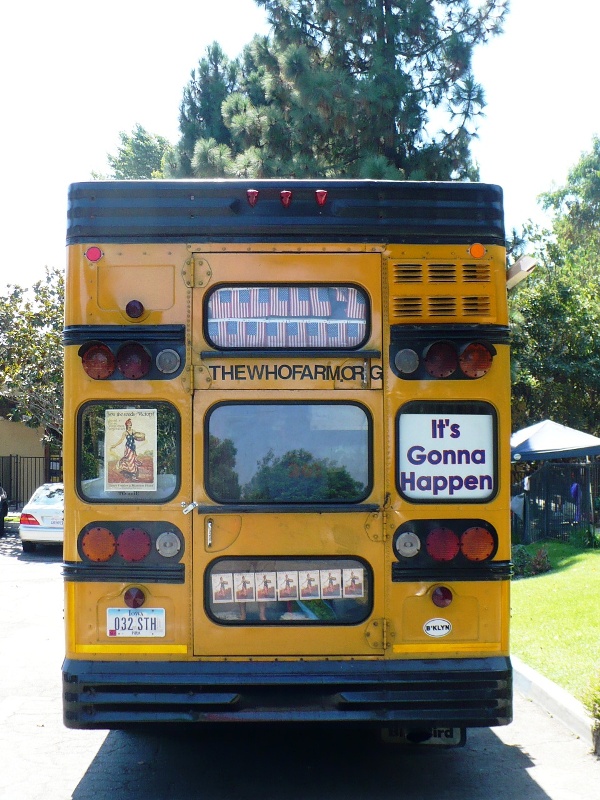 Follow this bus to the White House.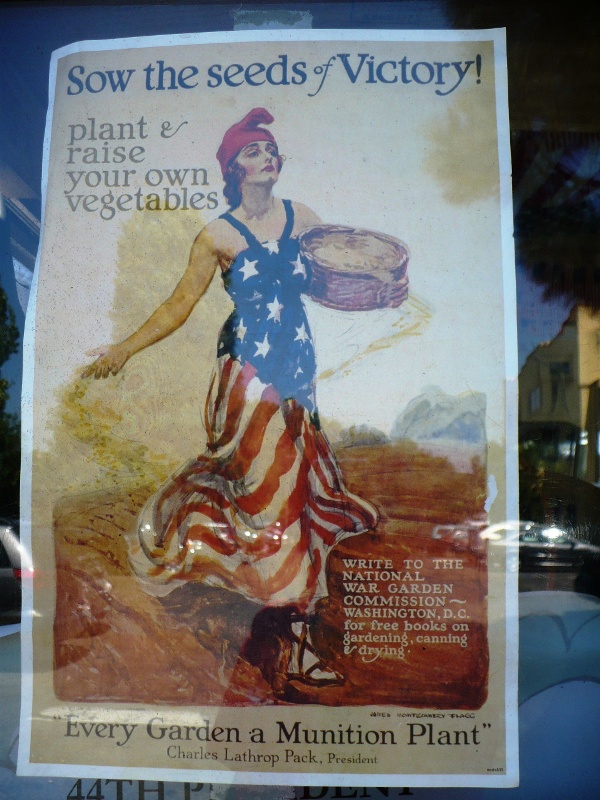 On the back of the bus were replicas of a Victory Garden poster from World War I.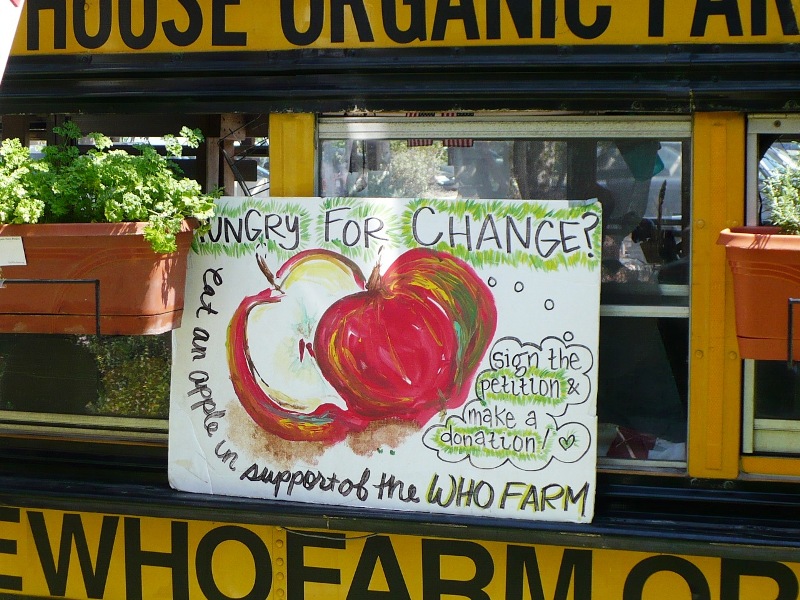 Grassroots activism takes many forms. Daniel and Casey hope their efforts will literally change the political landscape — the landscaping around the White House.
Yesterday, the pair arrived at 1600 Pennsylvania Avenue after traveling for three months through 25 states.
[All photos by Free]