Wwoofing and Waves in New South Wales
Patch Wilson
/
5 Min Read
/
Surfing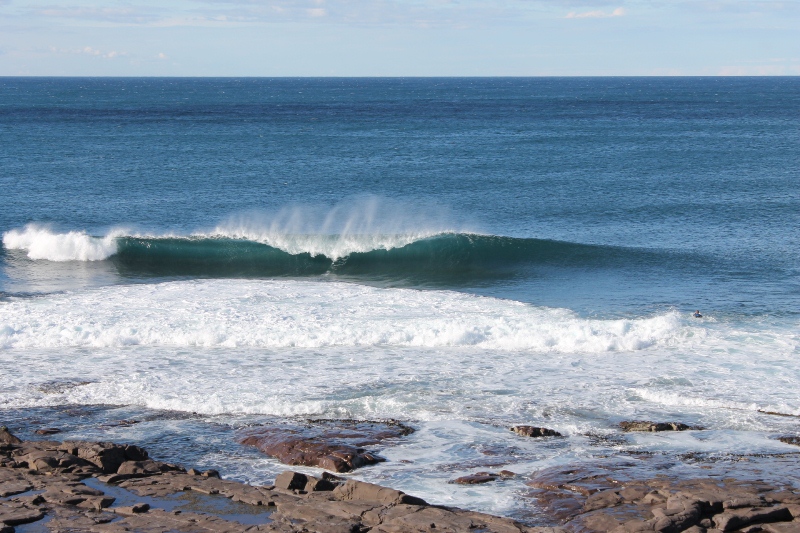 Spending a few months in Oz this year, I was looking for a way to not blow my budget. I didn't want to spend every waking moment living out the back of my van, constantly scrimping and saving. I wanted to surf as much as possible on one of the best coastlines for waves in the world.
Wwoofing (Willing Workers On Organic Farms) seemed like a good way to get around this problem, the idea being that you work a few hours a day in return for your food and accommodation. It just so happens there are some great spots for doing this all over Australia, especially in New South Wales. You can pretty much pick an area with good waves on the coast and then get in touch with your Wwoofing host, line it up and off you go.
I was interested in learning more about permaculture principals, growing your own veggies and a greener way of building houses such as straw-bale and mud-brick
construction. Some of the places I got to visit on my way up the coast were completely self-sufficient and off the grid. Most had their own veggie gardens and would generally trade with neighbours when they grew too much of one veggie and vice versa. So along with getting a place to stay and a hot shower, I got to eat really good organic food which, a lot of the time, had just come straight out of the garden.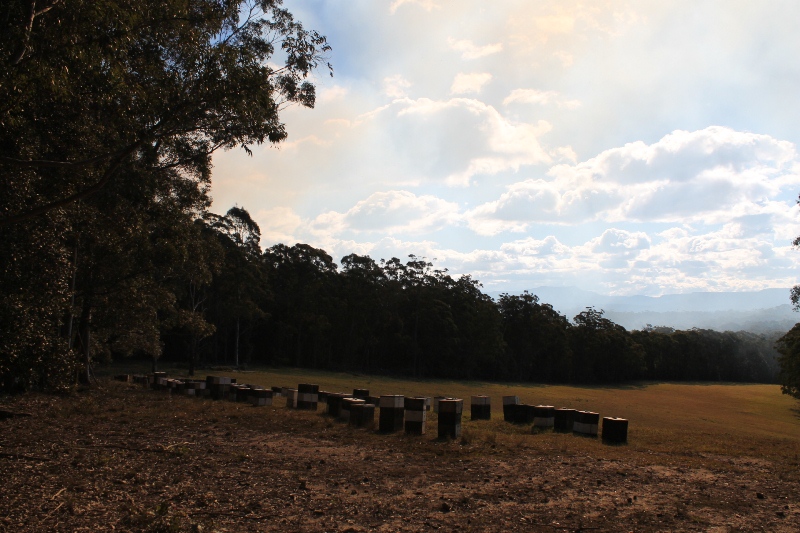 One of my wwoofing spots had these bee hives which they looked after.

Fruits of the garden.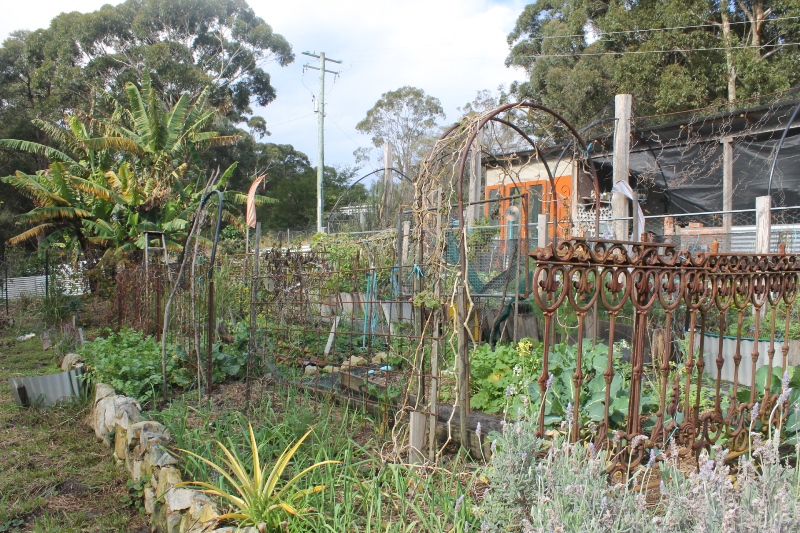 There are so many different types of vegetables in hear I am not even going to attempt to start naming them.
When you only have to work a few hours a day it leaves loads of time to go surf. New South Wales has so many fun waves that no matter where you are on the coast there is always a point or a back beach or slab that has something happening. My timing was pretty good as I was there during the Australian winter (May – October) meaning more consistent swells and generally offshore winds in the mornings, swinging around a bit later in the day.
I got insane waves all along the coast from south to north and got to hang out at some amazing  places with all sorts of different people who had lots to say about growing veggies, greener ways of building houses, permaculture and just living a more self-sufficient way of life, and of course waves. It was a pleasure to meet these
people and I would like to thank everyone who hooked me up along the way. I would especially like to thank the Donny family in Byron Bay, Kate, Ian and Sage at Pacific Palms and Mark Macca Mcloud at Bendalong.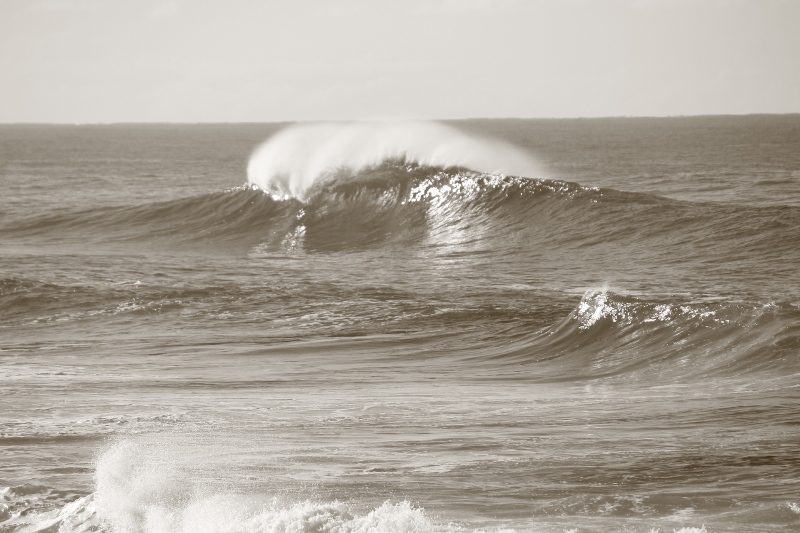 Looks perfect but what you can't see is the huge boulder just out of frame of this shot. Good for a mind surf though.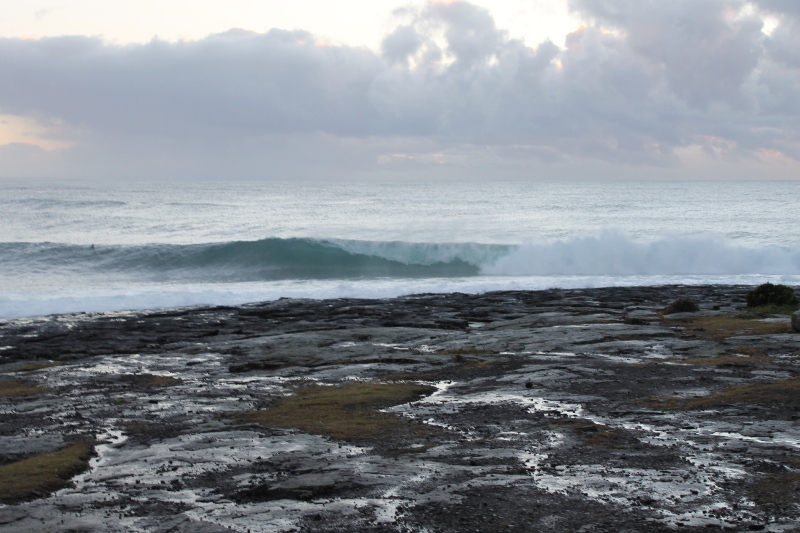 Pumping.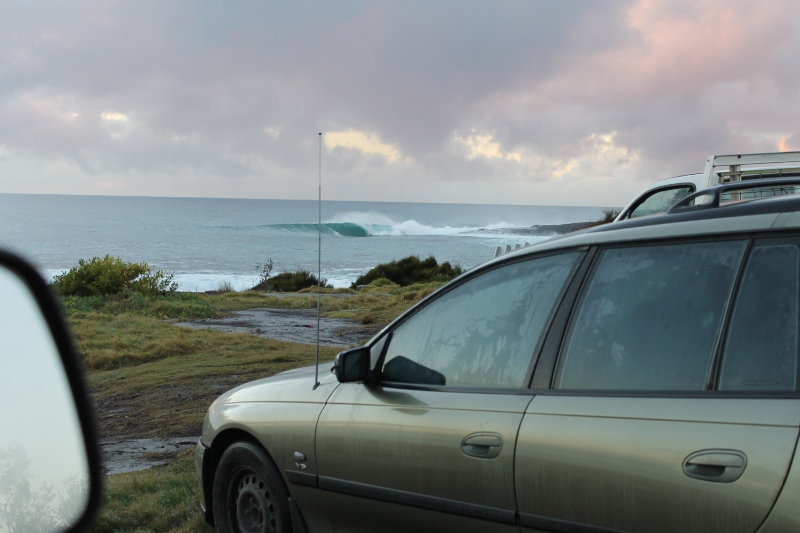 Fired this picture off hanging out of my car window. I was in there seconds later.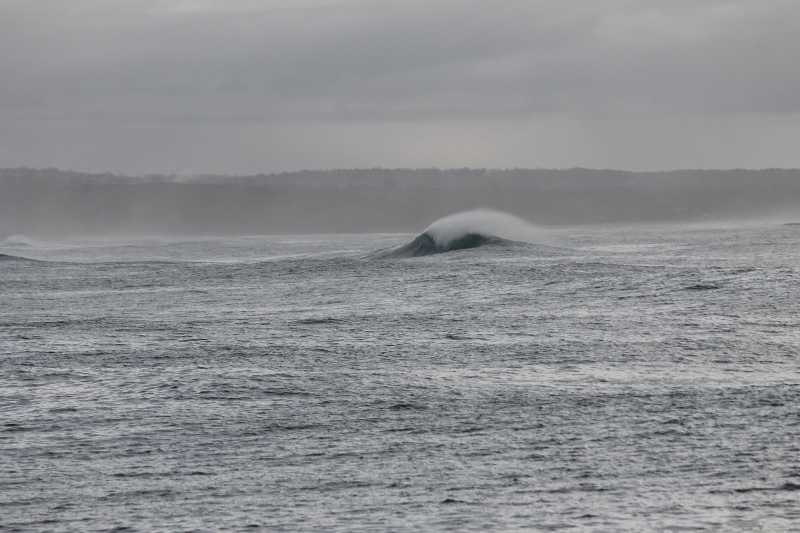 Super heavy and perfect.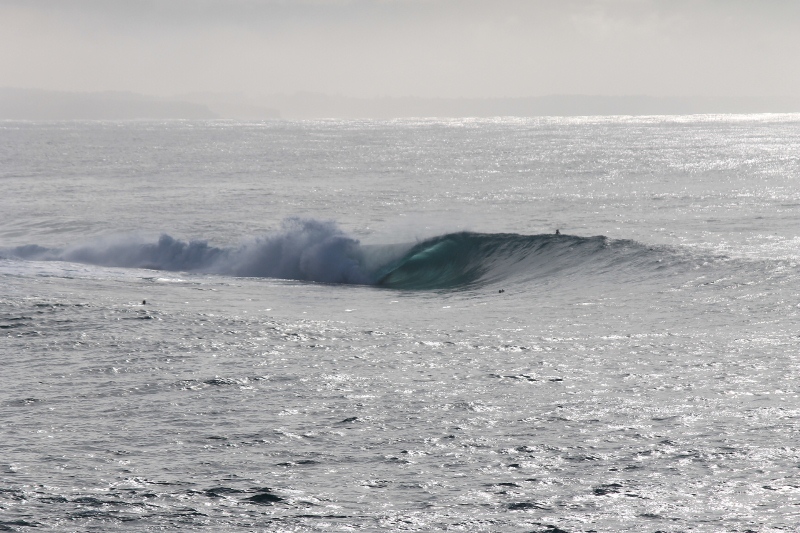 This place claims bodyboarders at will and holds a lot bigger and rounder than this shot.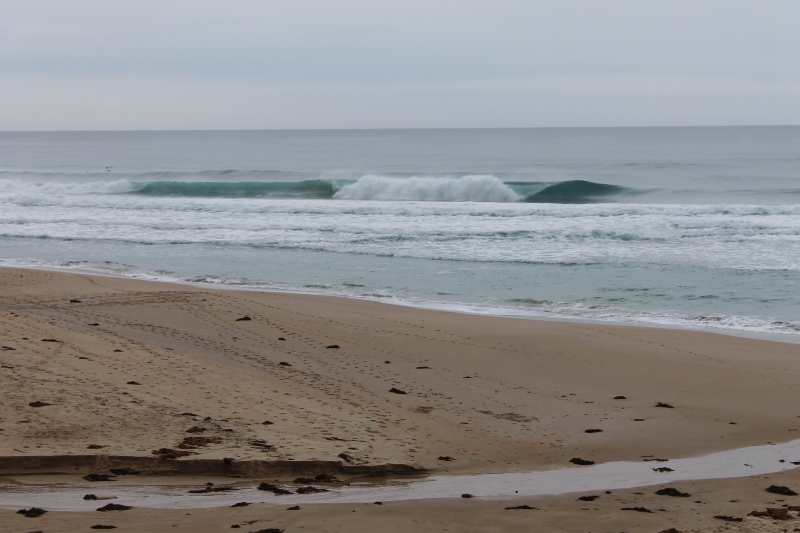 This back beach sandbar was doing this for three days straight.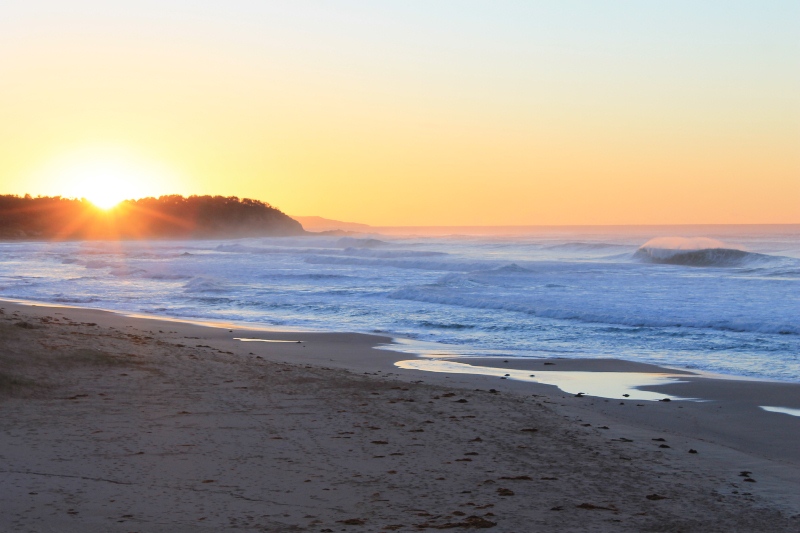 The back beach left. Sunrise. Pumping again.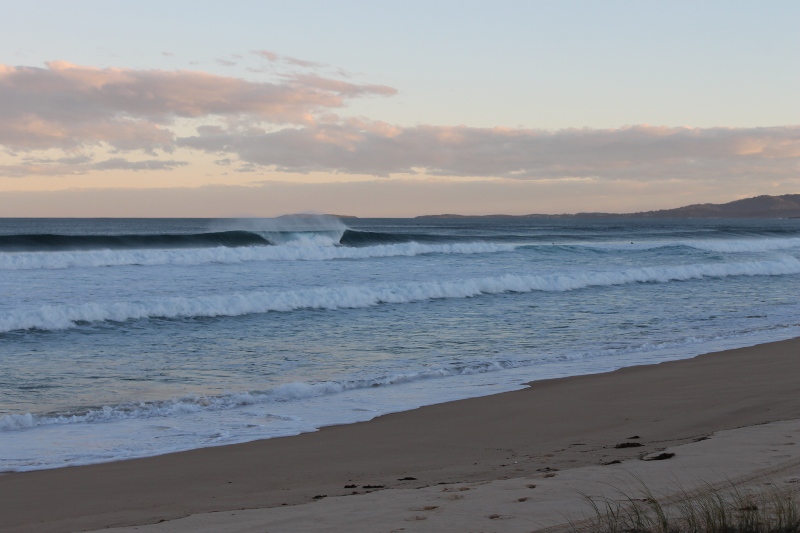 This photo does not really do this wave justice. Still looks pretty fun though.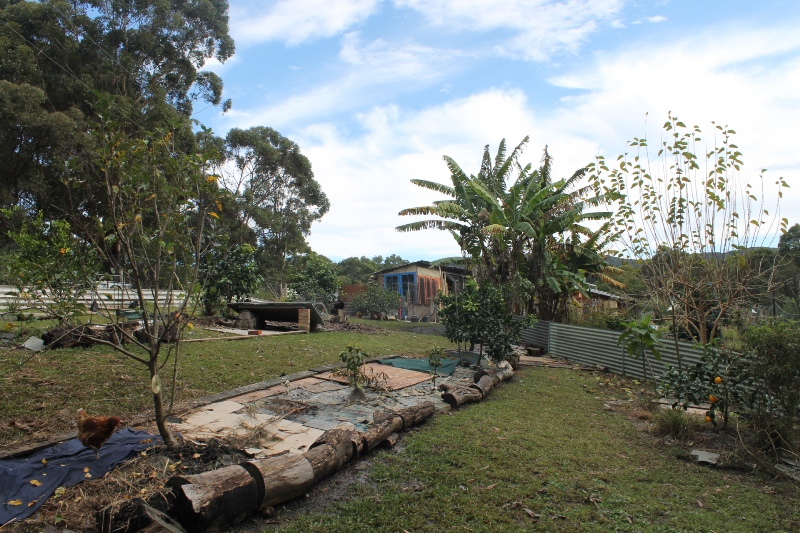 Bananas, citrus and apple trees in the chicken pen. The chickens help to fertilize the fruit trees. I ate some pretty tasty eggs from this garden.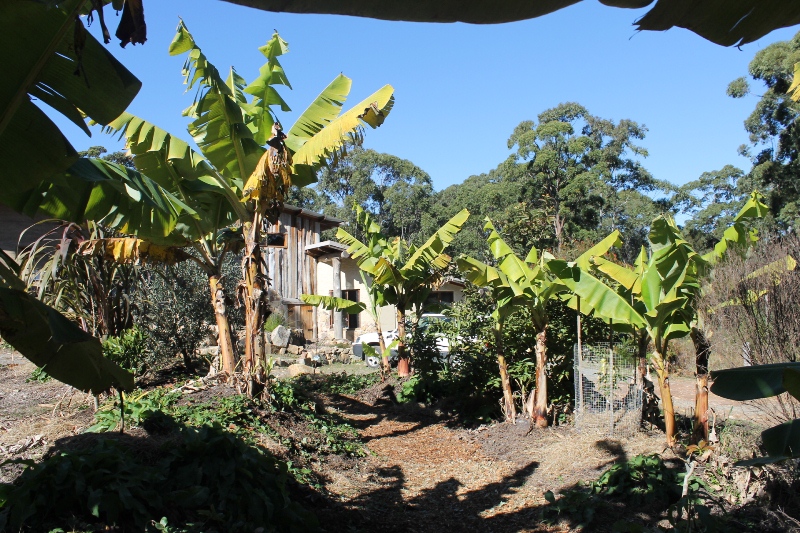 Banana trees with citrus growing inbetween them and strawberries underneath them.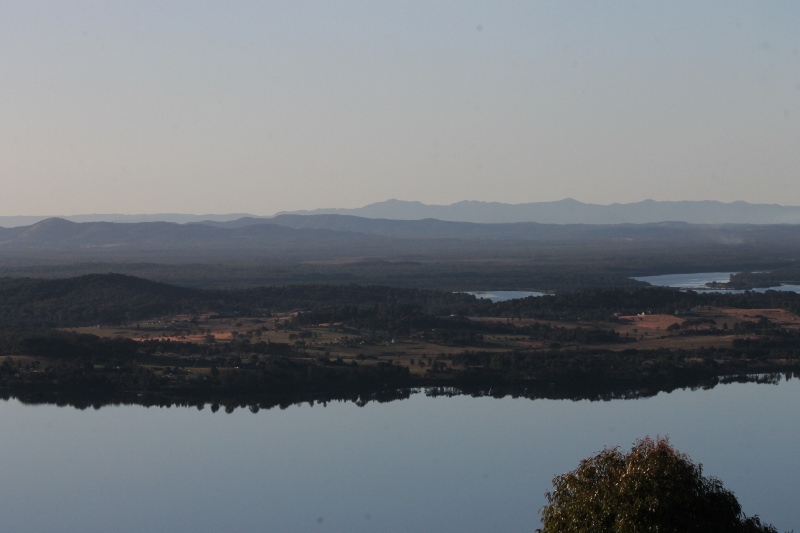 This is Myall lake near Pacific Palms, my favourite wwoofing spot. Loads of cool places, people and really fun beachbreaks.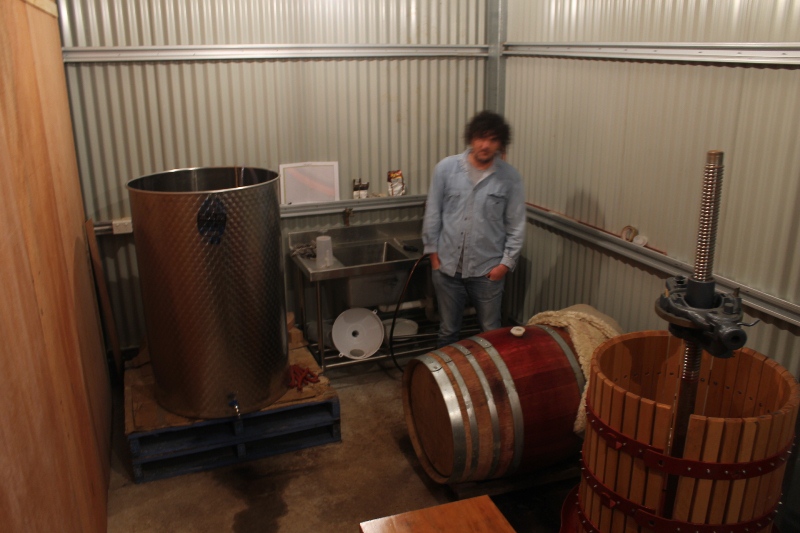 Good friend Jarrod Dixon. He lives in the hills at the back of Byron Bay and makes his own wine. His approach to wine making is all about minimal intervention. This is his set up and it tastes really good.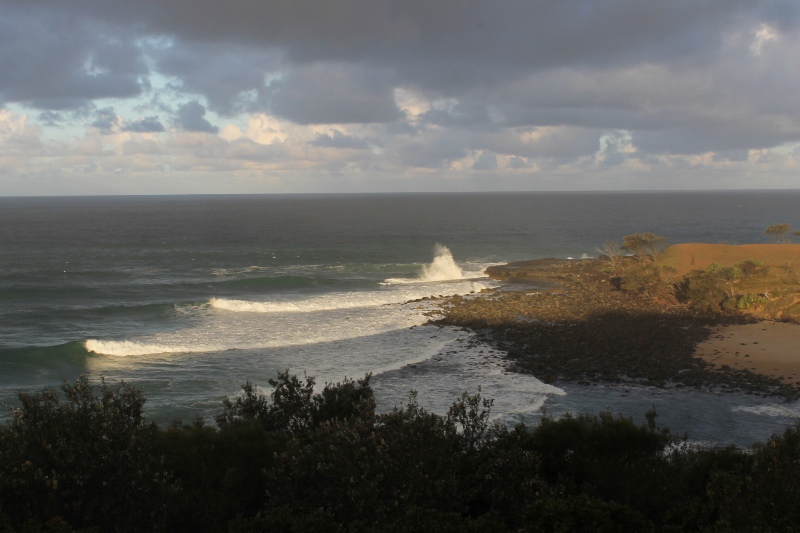 Angourie point looking pretty moody but super fun and nobody out.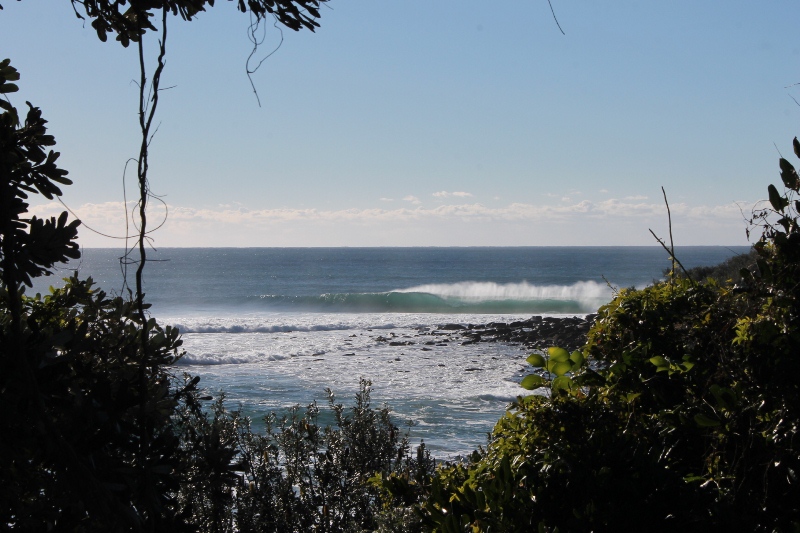 Another hollow point. Better get out there.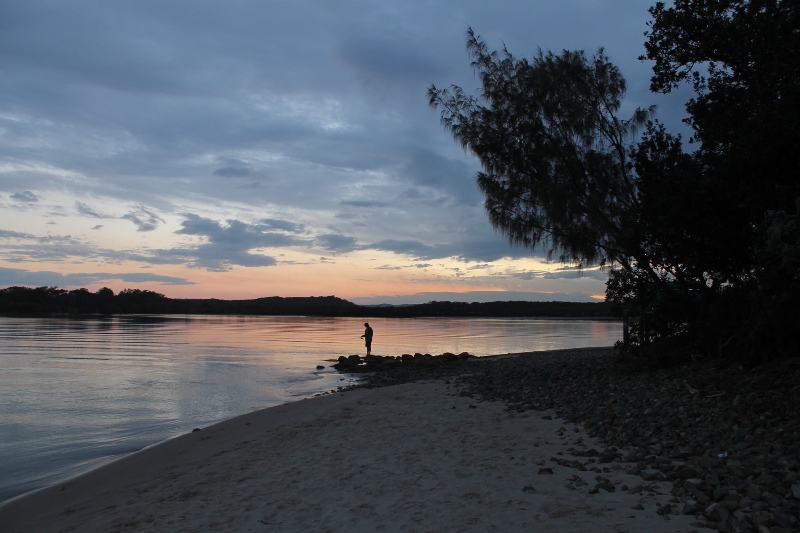 Dusk fishing session at a stunning rivermouth.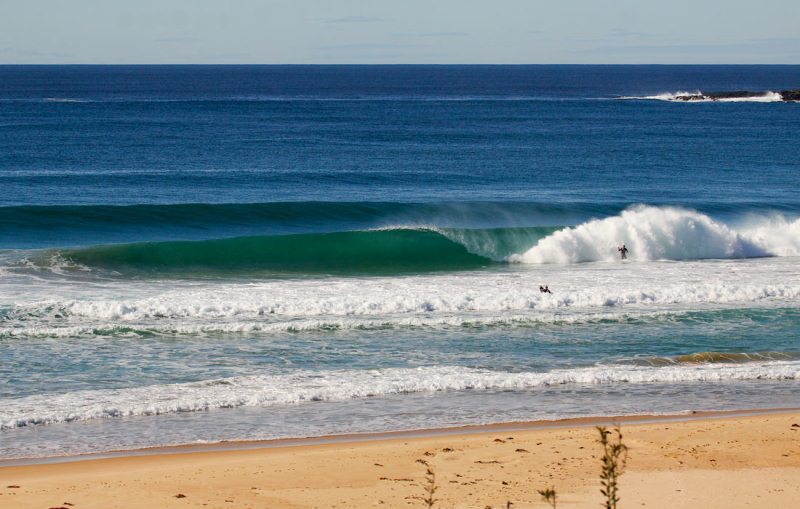 South coast kneelo Mark Mcloud just a little too deep. Photo courtesy of Mark Mcloud