Action Alert: Genetically Modified Animals Step Closer to Your Dinner Plate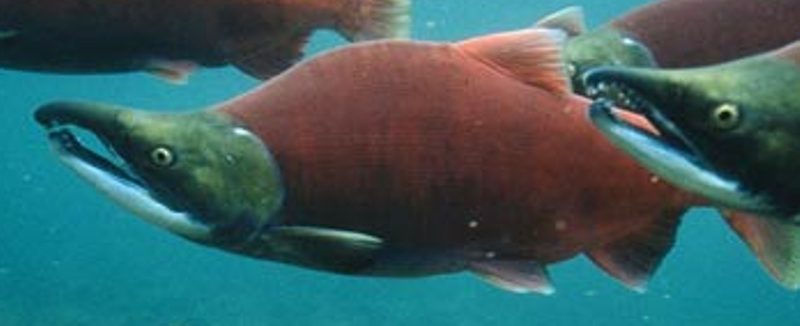 Patagonia has long taken an interest in the genetic integrity of our food supply. A 2002 essay by company founder/owner, Yvon Chouinard focuses on the question asked by many of our customers: What Does a Clothing Company Know About Genetic Engineering?
Six years have passed, and genetically-modified foods are, if anything, a bit closer to our dinner tables. Fresh off the newswire is this story about the use of genetically modified animals as a food source. The story comes from the National Public Radio news briefs for Sept. 18th.
FDA To Consider Allowing Sale Of GM Farm Animals

The Food and Drug Administration took a step Thursday toward considering proposals to sell genetically modified animals as food.

The agency issued a proposed legal framework for resolving questions about the environmental risks and the safety of using genetically altered animals as food. The move could lead to faster growing fish, cattle that can resist mad cow disease, or perhaps heart-healthier eggs laid by a new breed of chicken.

The FDA has said it considers DNA inserted into an animal during genetic engineering to be a drug, so first the agency will ask if it is safe for the animal. If it is deemed safe, the FDA will then look at animals intended for human consumption and see if they meet current food safety standards.
Currently, no genetically engineered animals are approved as food.

The agency said it will also consider environmental issues, including whether engineered salmon could escape and cause ecological problems by breeding with native populations.

The Center for Science in the Public Interest, a consumer group, said the regulations are a good start; however, the group said the process may not be transparent enough to reassure people about the safety of food from genetically engineered animals.

The agency will be accepting comments about its proposed regulations for the next 60 days.
The complete Associated Press story can be found here.
For those new to the issue, the AP story offers this summary:
Genetically engineered — or GE — animals are not clones, which the FDA has already said are safe to eat. While clones are exact copies of an animal, genetically engineered animals are manipulated by scientists to bring about a change in their characteristics. In years past, this was done by crossbreeding animals with desirable traits.

GE animals are created when scientists insert a gene from one species of animal into the DNA of another animal to reprogram some of its characteristics. For example, fish could be made to grow faster, or pigs might be re-engineered to produce less waste.
The public concerns about this issue range from labeling (Will products containing genetically modified animal products be labeled as such?) to environmental impacts (Will genetically modified animal populations be controlled to prevent cross-breeding with wild stocks?). The time to offer your comments is now.
You may wish to read the FDA write-up and the complete 25-page report before submitting your comments on this action (make Docket ID FDA-2008-D-0394 is referenced in any correspondence). The comment period is limited, and closes on Nov. 18th, 2008.